A man suspected to be a fan of Ace Magashule and Jacob Zuma have predicted disaster for president Cyril Ramaphosa if either of the two, Ace Magashule and Jacob Zuma is jailed. He said that the kind of huge support these two individuals are amassing is enough to wreck Ramaphosa if Jacob Zuma and Ace Magashule are eventually jail for corruption. He wrote on Twitter, "With the amount of support Zuma and Magashule have, I see disaster for Ramaphosa should they be arrested or sentenced.". Truly, Ace Magashule and Jacob Zuma have been gathering thousands of supporters from within and outside ANC.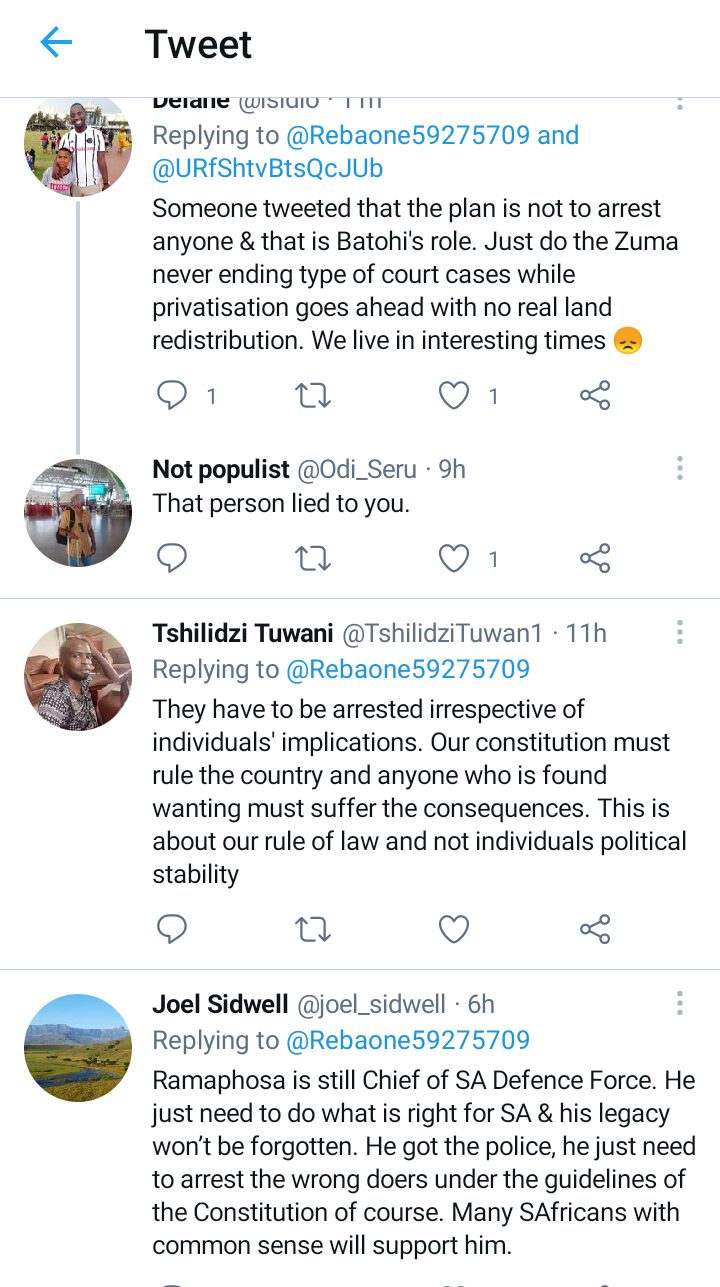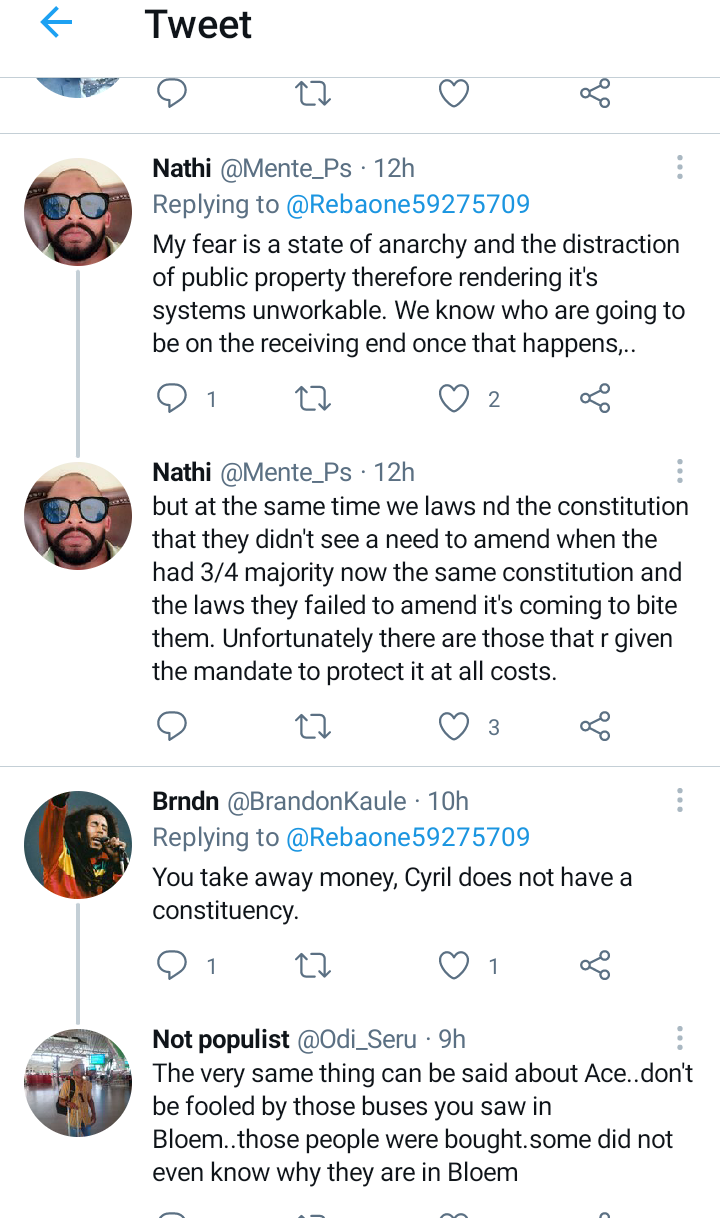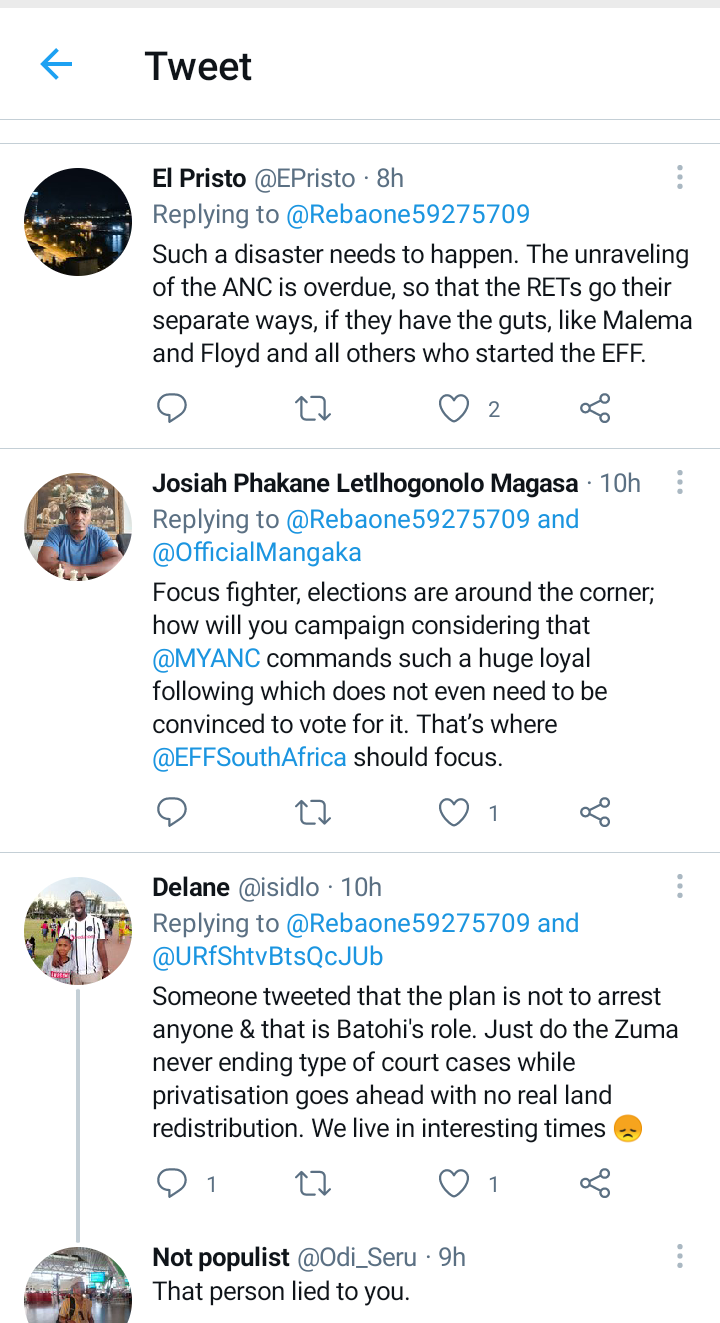 However, someone responded, "but at the same time we need laws and the constitution that they didn't see a need to amend when he had 3/4 majority now the same constitution and the laws they failed to amend it's coming to bite them. Unfortunately there are those that r given the mandate to protect it at all costs". President Cyril Ramaphosa is someone who is like in between the devil and the dark blue sea. He is trying to fight corruption, but corruption is fighting back vigorously. Even president Cyril Ramaphosa is also being accused of corruption, especially with regard to the CR17 bank statements. This is where Jacob Zuma and many of his accusers are pointing at.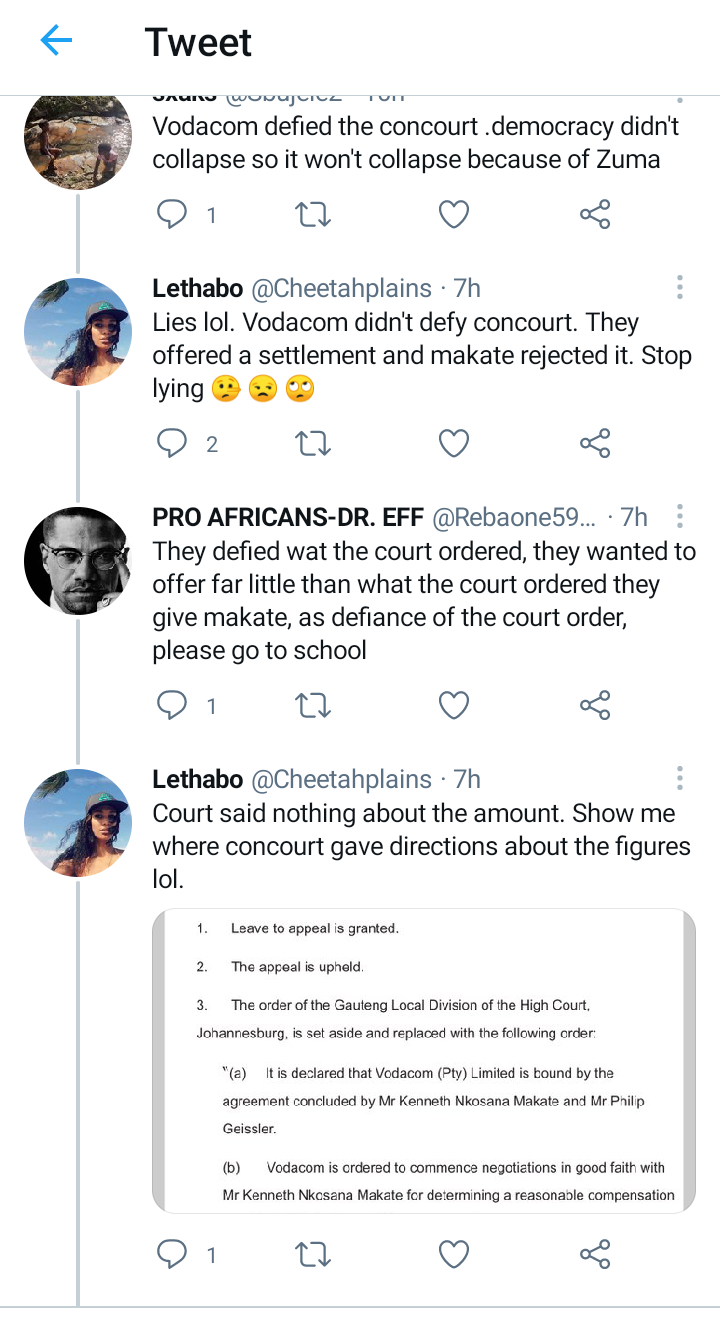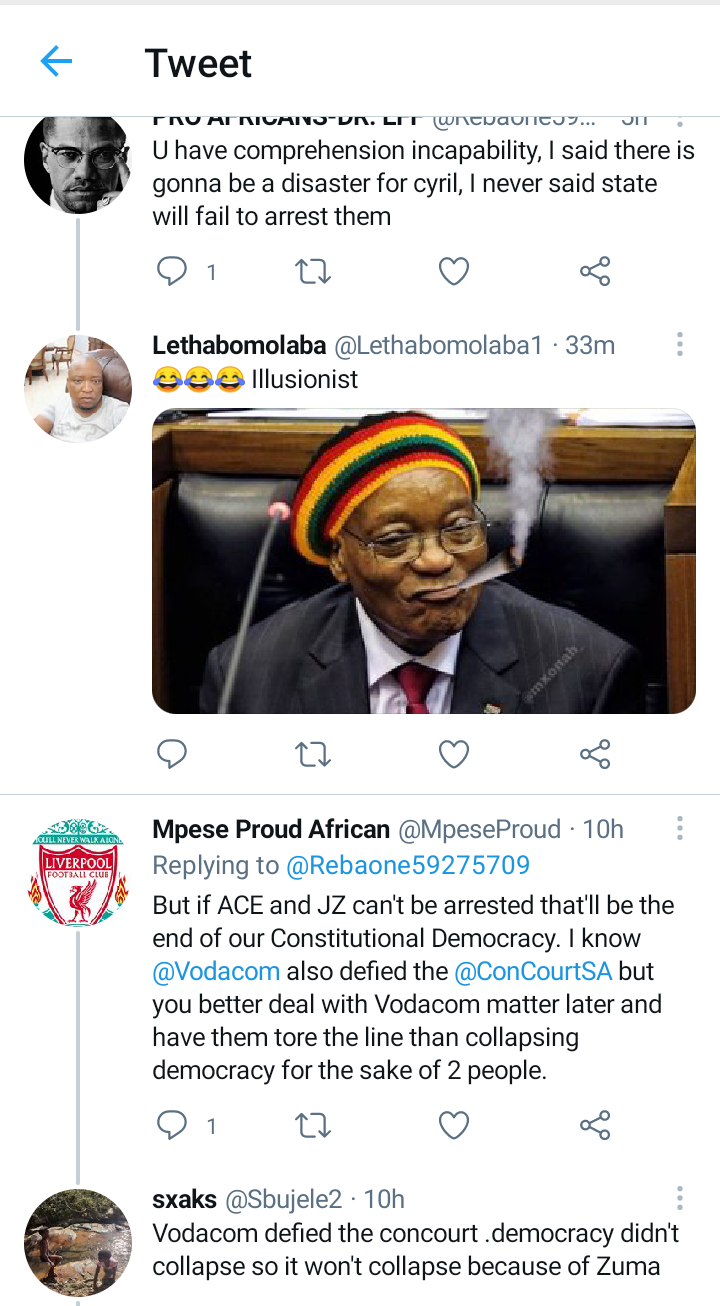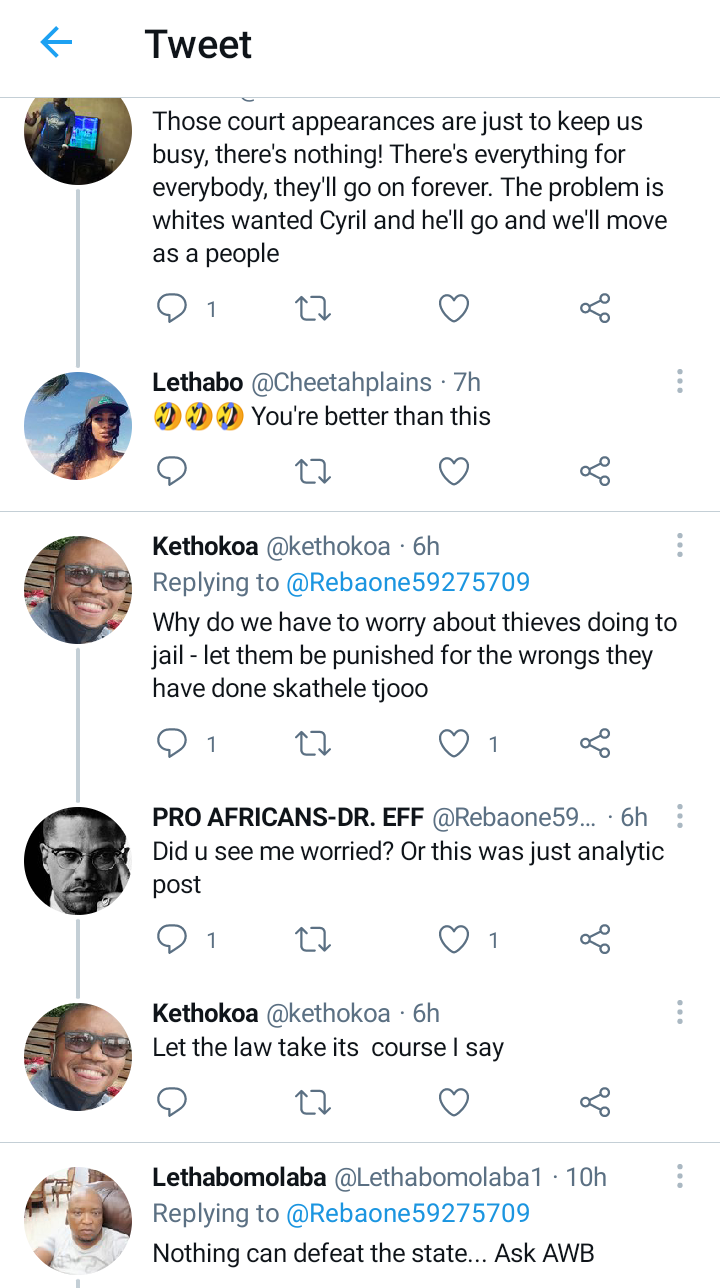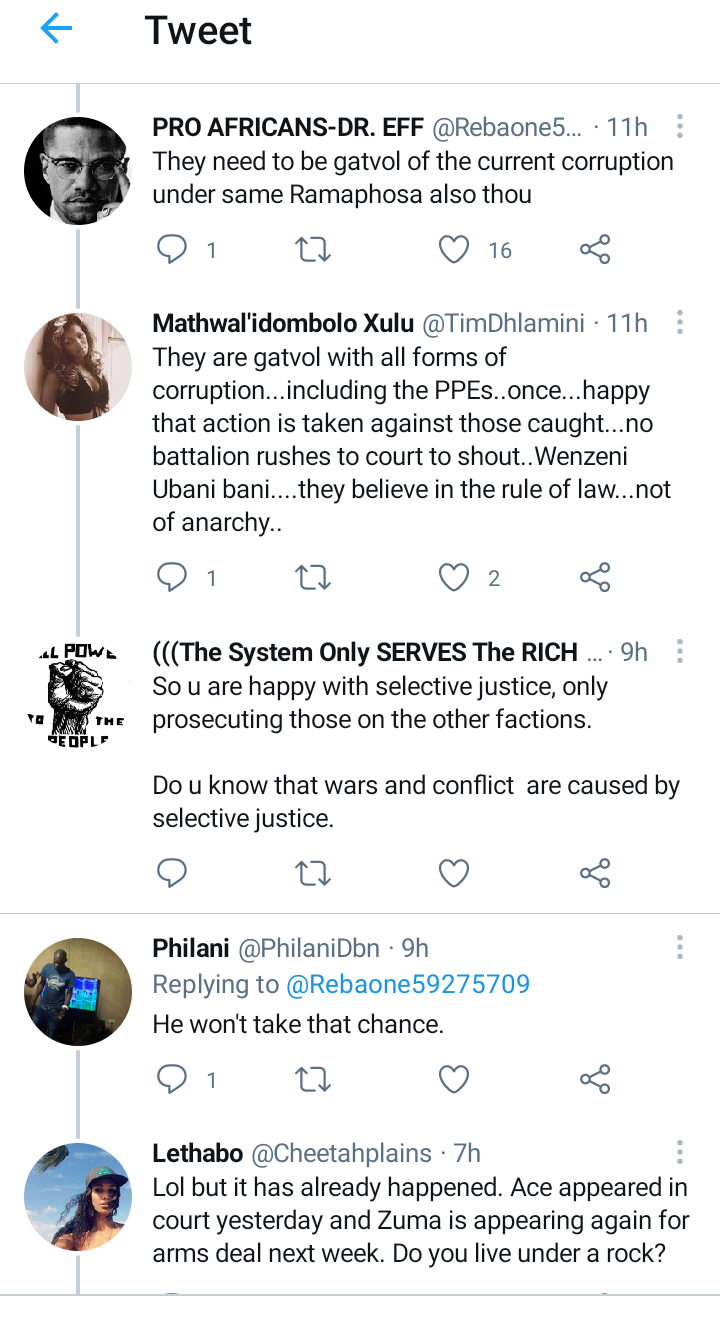 The manner Ace Magashule rode to court yesterday in a sort of heroic procession is supposedly meant to dwarf that of President Cyril Ramaphosa. Many people are accusing him of riding to court like a president when he is actually answering questions on corruption. Ace Magashule could be seen waving his numerous supporters from the roof of a car. More than 20,000 people, suspected to be his followers gathered together to celebrate him, breaking Coronavirus rules and regulations. This allegedly angered many ANC members. This person has this to say, "They have to be arrested irrespective of individuals' implications. Our constitution must rule the country and anyone who is found wanting must suffer the consequences. This is about our rule of law and not individuals political stability".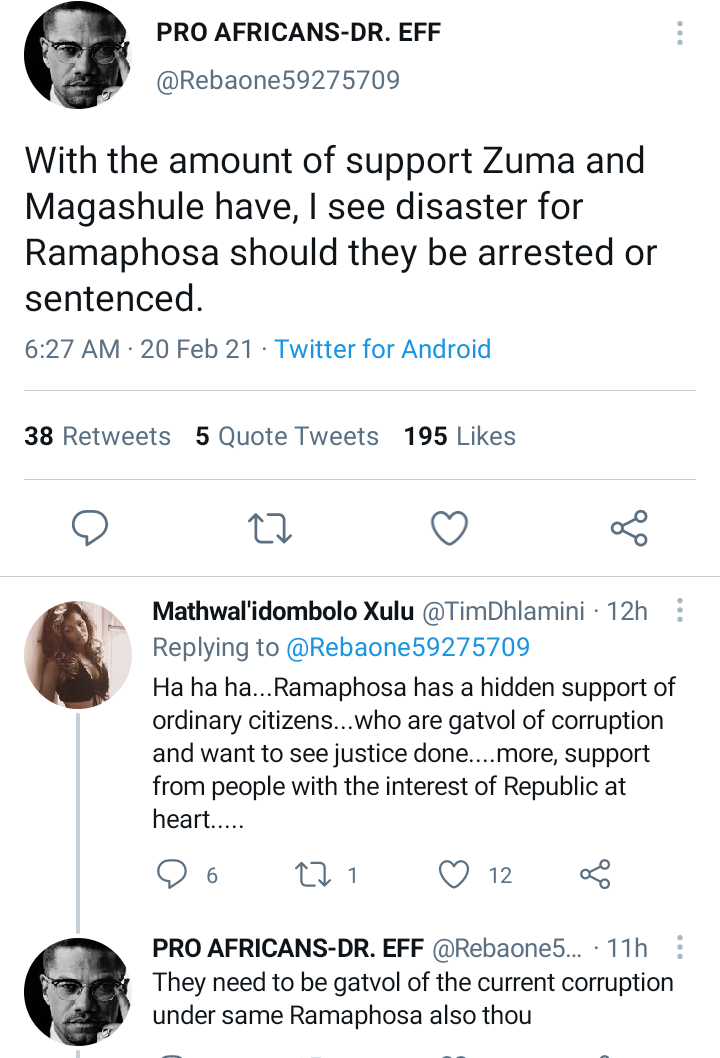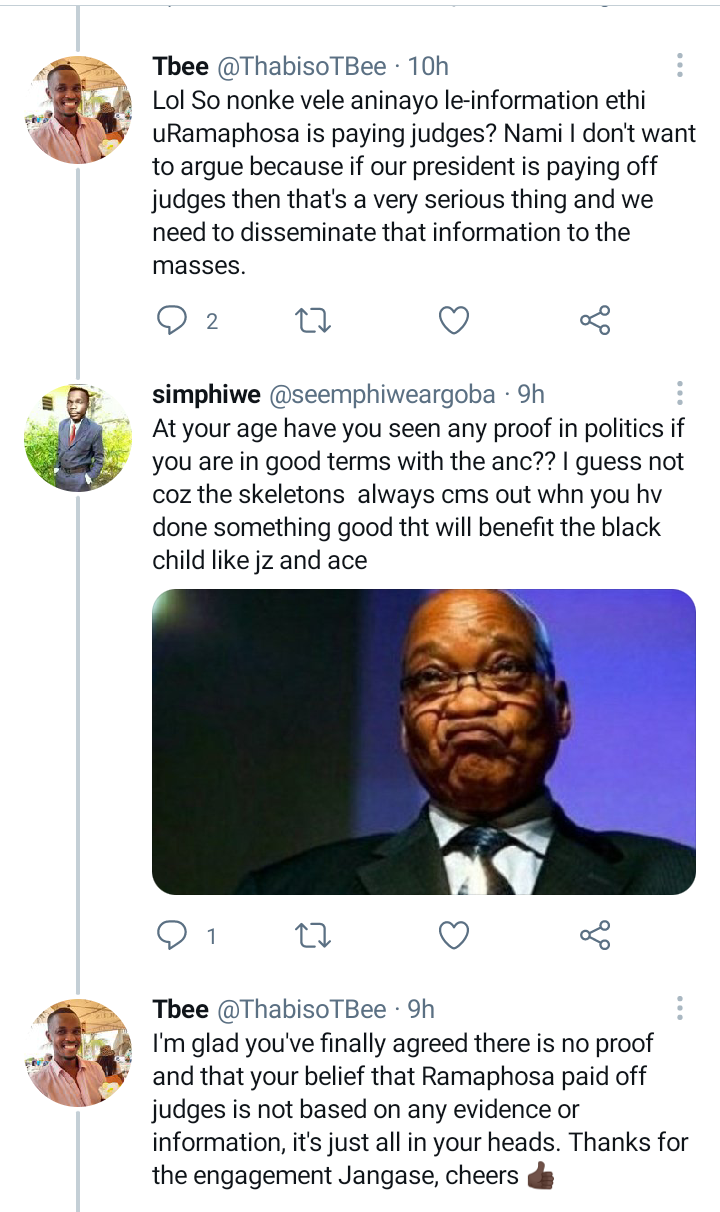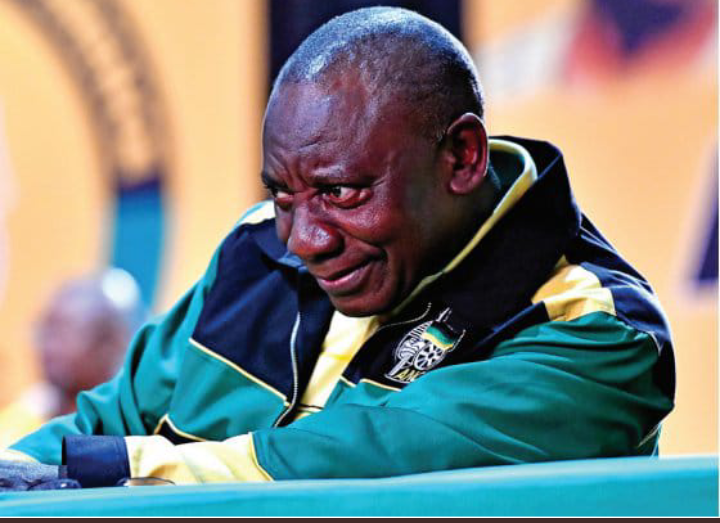 Many followers of President Cyril Ramaphosa have been attacking this statement that jailing Ace Magashule and Jacob Zuma will spell doom for him. A follower of Ramaphosa said, "Ramaphosa is still Chief of SA Defence Force. He just needs to do what is right for SA & his legacy won't be forgotten. He got the police, he just needs to arrest the wrong doers under the guidelines of the Constitution of course. Many SAfricans with common sense will support him.".
Content created and supplied by: Anabelblog (via Opera News )