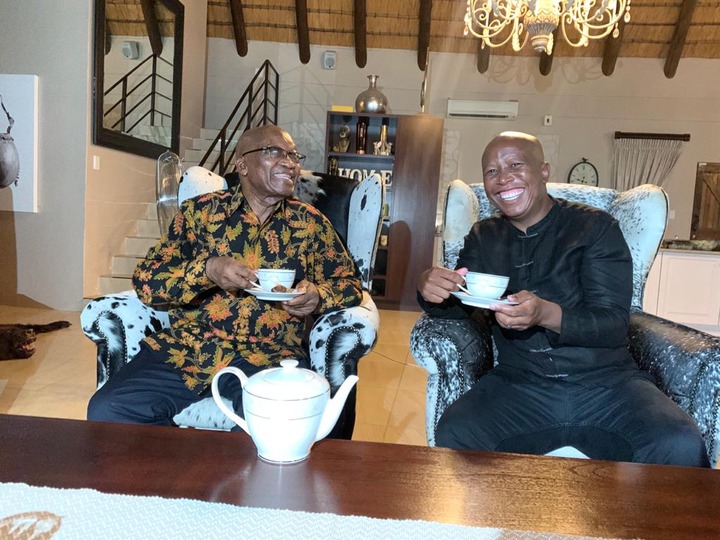 There is rumours from EFF insiders that the meeting between Jacob Zuma and Julius Malema at Nkandla has left many people upset.
According to the briefly news reports information was allegedly revealed by the EFF insiders that the move that Julius Malema made of meeting with former president Jacob Zuma at Nkandla for a tea meeting has left many people inside the party upset especially considering how it was done.
According to reports Julius Malema did not consult with the party before he went to meet with the former president, some within the party are frustrated that Julius Malema did not consult with the structures of the party which elected him to be the commander in chief.
According to reports the two councillors spoke anonymously to the media publication out of fear of intimidation, however they also expressed that it was indeed a strategic move that he made they just wanted him to follow the proper proceedures before doing so.
Source:https://briefly.co.za/94972-eff-insiders-upset-malema-failed-consult-ahead-zuma-tea-party.html
Content created and supplied by: TshiamoMbiza (via Opera News )