After hearing that the late Jackson Mthembu will be replaced by a Chinese, South Africans were angry and were saying all sorts of things including that they do not want anyone who is not South African to be a member of parliament.
There were people who felt that she should be given a chance because she could be for the people, and that the ANC have stated that anyone could be a member of parliament despite their race or gender.
Then there was another trending image of a Chinese national who is a member of the SAPS. People were certain that China would end up taking over South Africa as Mandarin is now taught in a lot of South African schools.
A controversial tweep called Man's Not Barry Roux has uploaded a video today which is a message from a Chinese citizens to South Africans.
In the video, they are speaking in Zulu and telling South Africans not to panic regarding Covid-19, that people should continue practising good hygiene to beat the virus.
Watch the video here: https://twitter.com/AdvoBarryRoux/status/1357961015749709824?s=19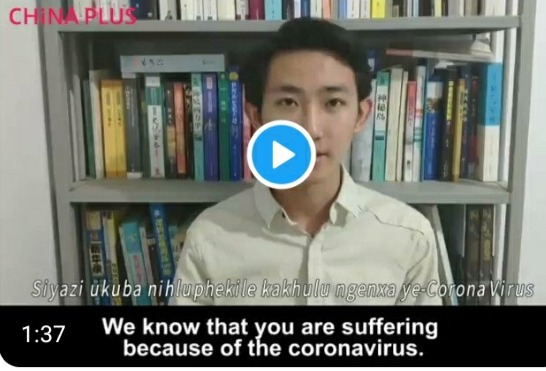 Dr. Ma Xiujie who is the Head of IsiZulu Department at Beijing Foreign Studies University says that they hope the virus will soon be gone. Her students say that people must continue practising social distancing and wearing masks.
However, tweeps were anything but excited after watching the video and are asking themselves why these people chose to speak in IsiZulu.
Some think that they spoke in a South African language to make it easier for them to take over the country.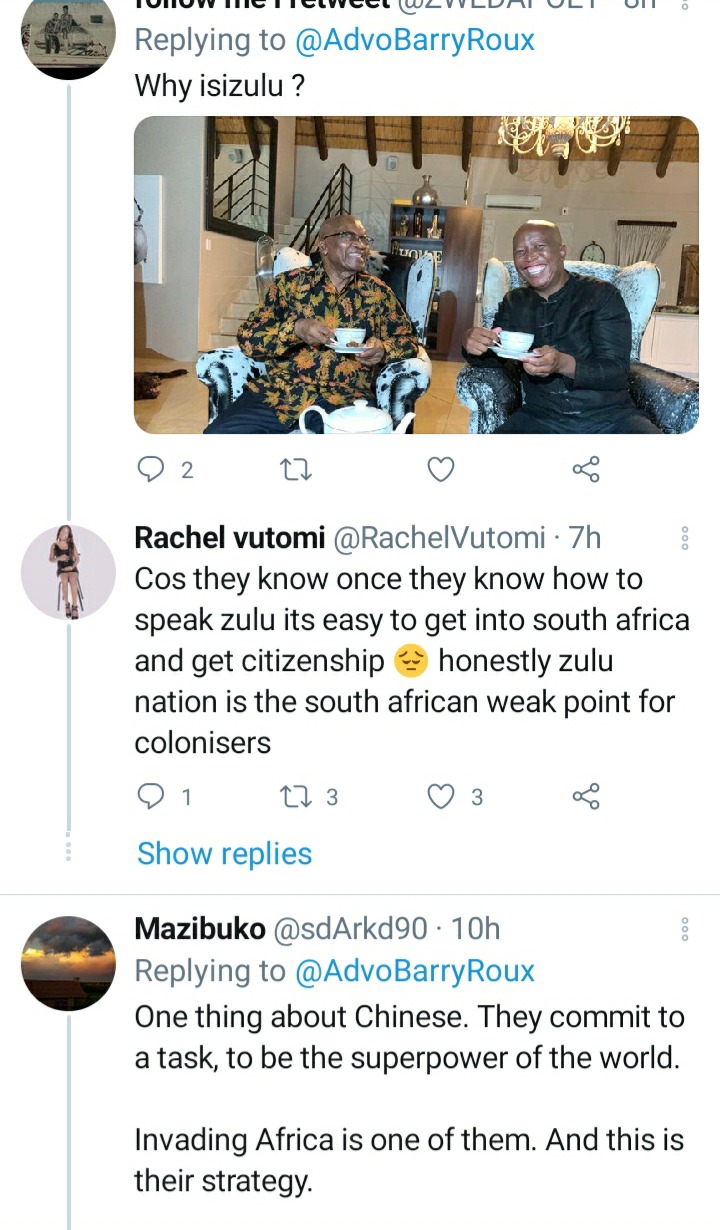 However, others were cheerind and applauded the determination that they saw from these people learning a new foreign language and with the correct accent.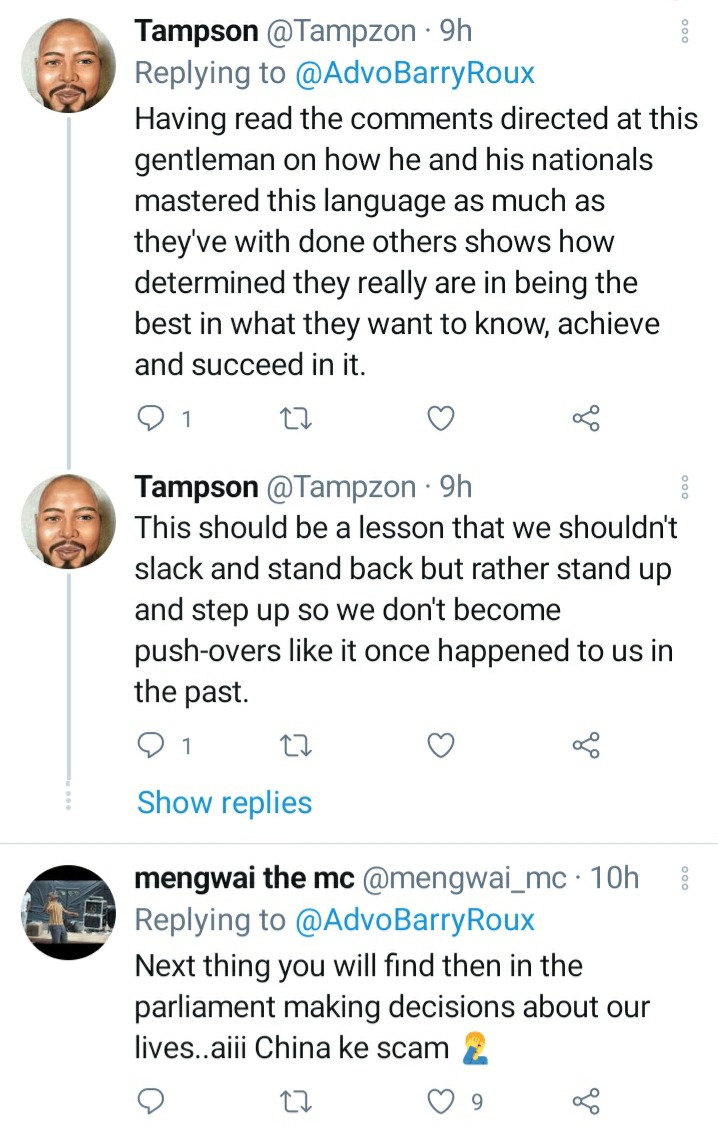 Source: https://twitter.com/AdvoBarryRoux/status/1357961015749709824?s=19
Content created and supplied by: Sasanicest (via Opera News )