A gentleman who goes by the name of Simon Grindrod on Twitter has shared a tweet that many people considered it to be a thought provoking tweet. To a very considerable a extent, what Simon Grindrod has revealed has somewhat astonished many young people who are on Twitter.
The history of Apartheid in South Africa is well documented. And in recent years, there has been several movies and documentaries that depict how life was in South Africa during apartheid. However, most movies deals with how people were treated during the dark days of Apartheid. Many documentaries rarely shows how corruption was during Apartheid, however, Simon Grindrod has articulated what many people, particularly the youth of today may not be aware of.
Some of the the things that Simon Grindrod has articulated many people believes only start to happen during the Democratic era. Things like Nepotism and corruption have been talked about as if they started to happen post 1994.
In his own words, Simon Grindrod articulated the following on his official Twitter account "The apartheid regime was inherently corrupt. Nepotism, contracts, wealth for the politically connected. There is no doubt about it. But why, after two generations in power, would a black ruling party still feed only themselves at the expense of millions of compatriots in despair"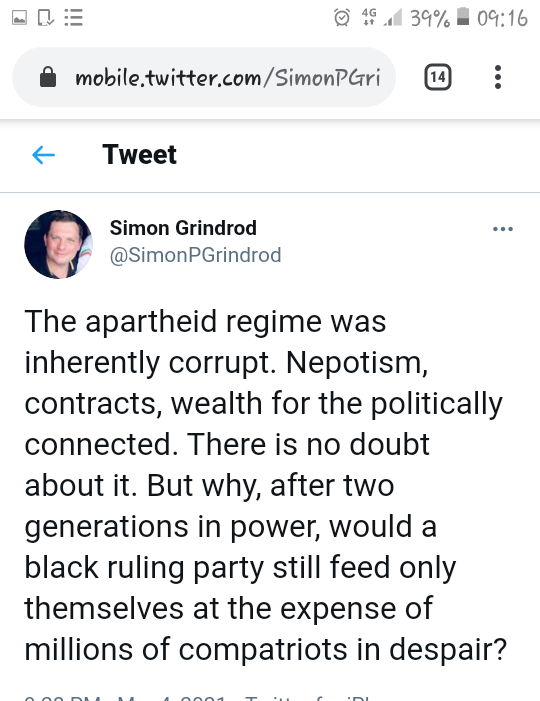 Not all people agreed with what Simon Grindrod has articulated, one gentleman who appeared to be in disagreement with Simon Grindrod has articulated replied by saying "Apartheid was a perfectly engineered system. It would take another perfectly engineered system to undo Apartheid, if thats even possible, however lets not use the fact that out so called struggle heroes have lost the plot to equate circumstances. This aint maths"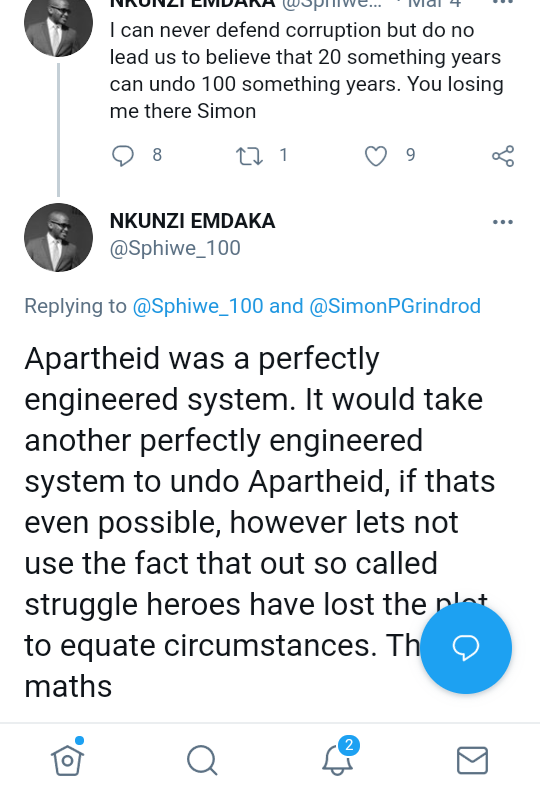 Content created and supplied by: Mighty101 (via Opera News )