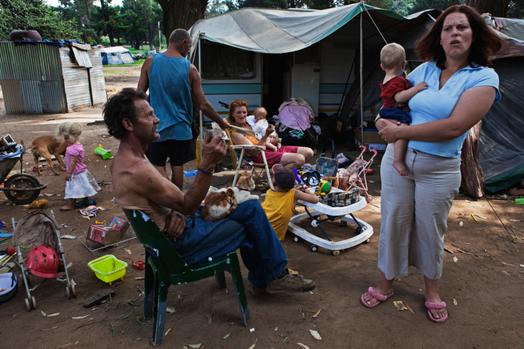 It's no secret that poverty in South Africa is at an alarming rate and now with the entire world facing a pandemic, there seems to be a new social class emerging in South Africa. It is not black people but white.
Are you familiar with the largest South African (white) squatter camp?
Situated in Krugersdorp, a place where the most hardest hit white people live. A place they call home and well according to various news platforms it forms much like an ordinary slum in South Africa. Most of the residents are unemployed and there's no electricity at all. They mostly depend on generators. With no proper sanitation and dozens of stray animals ruining around, health is a concern.
Statistics about white poverty are scarce but everyone working with the poor accepts it is rising. The Ark, a church-run project, houses 1,000 homeless. Two years ago 40 per cent of its clients were white; today that has doubled.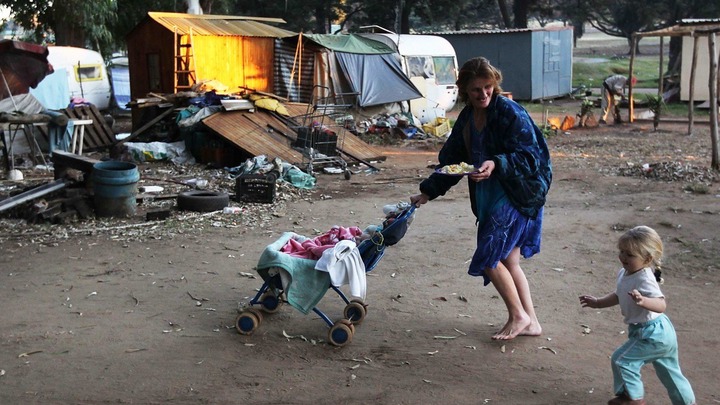 According to the residents of this slum, the South African government has repeatedly tried their utmost best to shut the camp/slum down as thousands of new people arrive all the time, even before the pandemic. Not just that but they believe that the new government is discriminating against whites as the Nationalists did against blacks. When jobs were plentiful in state-run concerns, whites hardly noticed the absence of a welfare state. Now they struggle to pay state school fees and medical bills. 
Most white South Africans are descenders of Dutch settlers called Afrikaners and it's no secret that the past government was extremely oppressive towards other races during Apartheid, as they believed that they truly were a supreme race.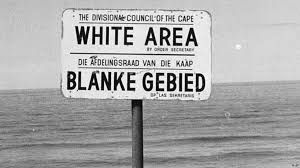 During apartheid, many black people through South Africa were forcibly removed from their homes, to live together in massively ring faced compounds. Which later grew townships. Everything was ruthlessly enforced by the white regime.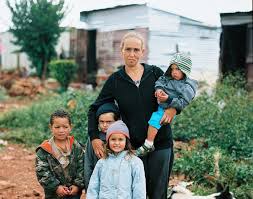 While they are living in extremely harsh conditions. There is conflict between the residents. With come believing that they are being punished for their grandparents mistakes in the mistreatment of black people while others disagree on that notion. They believe that under the apartheid era, there was more food in the country, more jobs and more opportunities. To them it seems as of the ruling political party of South Africa simply doesn't want white people.
Content created and supplied by: Morning_Star (via Opera News )