Thabo Mbeki vs Jacob Zuma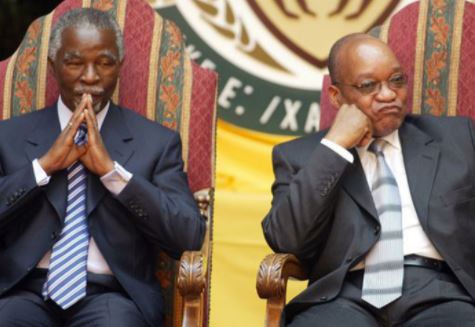 When Thabo Mbeki was president of the Republic of South Africa the currency was stronger, Inflation was low. He took reigns for the great Nelson Mandela in 1999 after he was voted in by the ruling party the African National Congress. This was before the Human Immune Virus was starting to gain strength. Before the virus killed four million South Africans in a space of fewer than four years. This was when most leaders were not taking the virus seriously before they started giving out condoms for free before they started educating people on the virus before they started giving out Anti- Retrovirus pills that are manufactured by Aspen.
President Thabo Mbeki made it possible for people in South Africa to get free condoms called 'Choice' and there were campaigns to teach children about HIV/AIDS that is why schools, when you go to any township schools in South Africa you would find HIV logo signs at the entrance teaching people to be faithful and sticking to one partner, is very key, or they should use condoms when they are having sex. Those are some of the good deals that President Mbeki signed. 
President Zuma signed a Bricks deal with China, Brazil, Russia, and India, to open a bank that these five countries can share and to ease the business conditions for anyone coming from any of these countries to maximize trade. The Zuma administration created a new way for government and private institutions to get into business together by bidding for tenders and the best bidder would be chosen. He created free higher education for children coming from harsh backgrounds so they can too be educated, and minimize prison expenses. According to statistics, it is likely that someone who is educated is unlikely to end up in prison.
Under President Mbeki, more RDP houses were made and they had better quality than the ones that were built in President Zuma's administration. South Africa had better Credit ratings according to Moody's and Finch ratings in President Mbeki's time than in Mr. Zuma's time in office.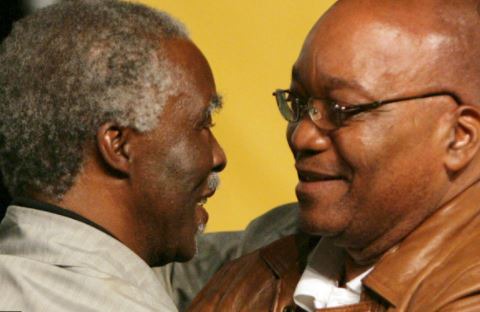 Mr. Mbeki's administration had a Zulu and Xhosa civil war where an undisclosed number of people had died. The was the start of Xenophobic attacks on foreign nationals for the first time under President Mbeki. Unemployment wasn't as high as it is under Mr. Zuma than Mr. Mbeki. Both presidents did two terms in the office we can't say who was better than the other one because they are both humans the are bound to make mistakes and good decisions.
Content created and supplied by: KatlehoMohanoe1 (via Opera News )