The history of South Africa under the Apartheid regime is well documented. In recent years, a couple of movies and documentaries depicting how South Africa was under the Apartheid regime have been shown on TVs. So, there's no point in remind people what they already know. What one can say is that, history will always be interpreted differently.
There's a freedom of speech on social media, nothing is censored! Social media has afforded majority of ordinary people to dissect and debate about problems that are currently being faced by our country. To some degree, without social media, many things would still be debated by the elite people.
And one person who used the freedom of speech that is currently being enjoyed by people who are on social media, is a lady who goes by the name of Duduzile Tshabalala on Twitter. Tshabalala used her Twitter account to post a tweet that many people considered it to be a thought provoking tweet. Seemingly Tshabalala's tweet prompted majority of the people to think deep before they can engage utterances. And it was expected that the tweet would definitely make people to engage in heated debate.
Duduzile Tshabalala posited the following on her official Twitter account: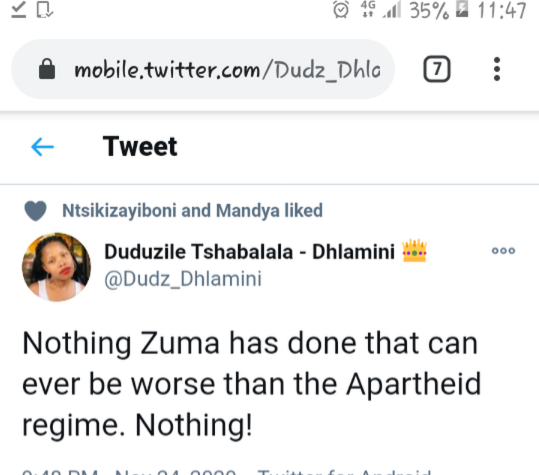 As already pointed out, Tshabalala's tweet managed to capture the attention of people are very knowledgeable about South African past history and political landscape of this country.
Judging by the comments, most people argued that Tshabalala's tweet is lacking in details, because she didn't state exactly what did Zuma do.
The picture below of Tshabalala was taken from her Twitter account: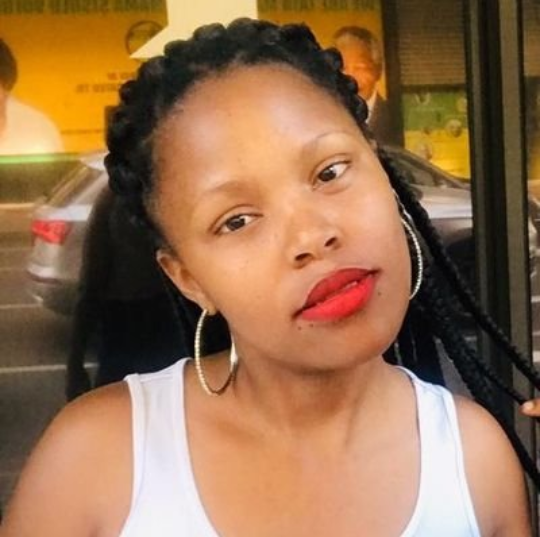 Content created and supplied by: Mighty101 (via Opera News )