Floyd Shivambu have come hard on the leaders of South Africa's official opposition party, the Democratic Alliance, saying that the leaders of the party should go back to school and get some education. He is directly implicating them saying that many of the leaders are not properly educated. He emphasized that they do not pay attention to details. Furthermore, he wrote on Twitter today, "There's no need. DA's leaders must just go to school. It's honestly painful to listen to so-called leaders who have no ability to pay attention to details and absolutely no intellectual integrity".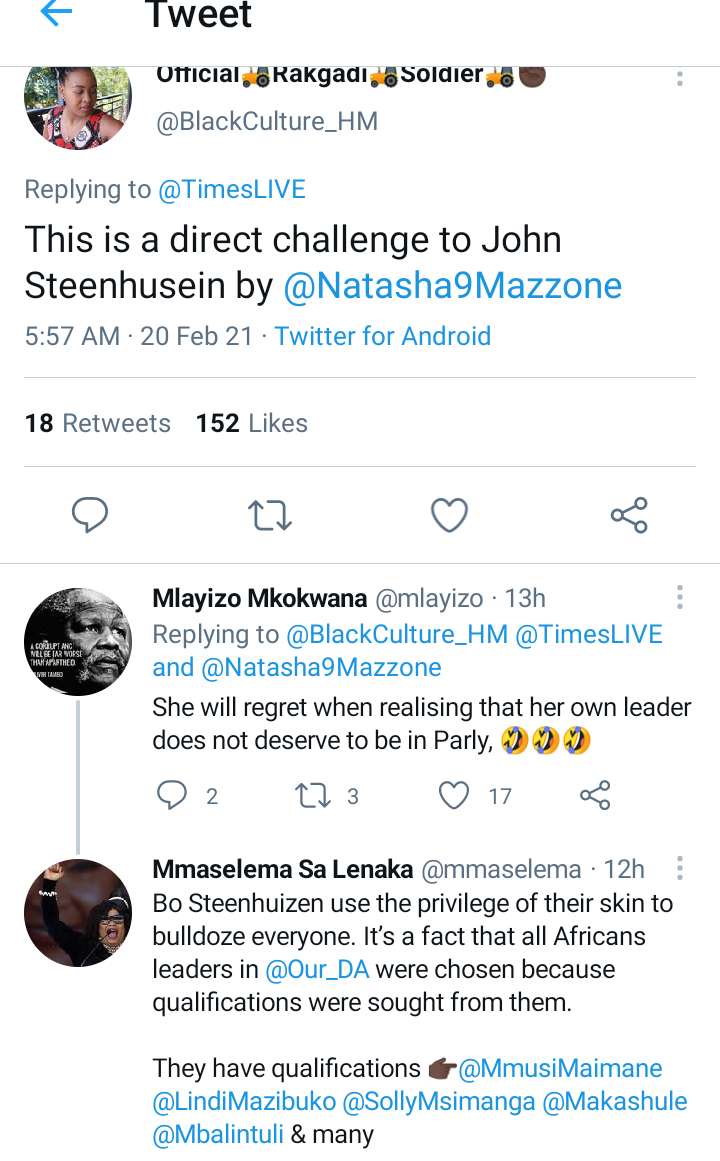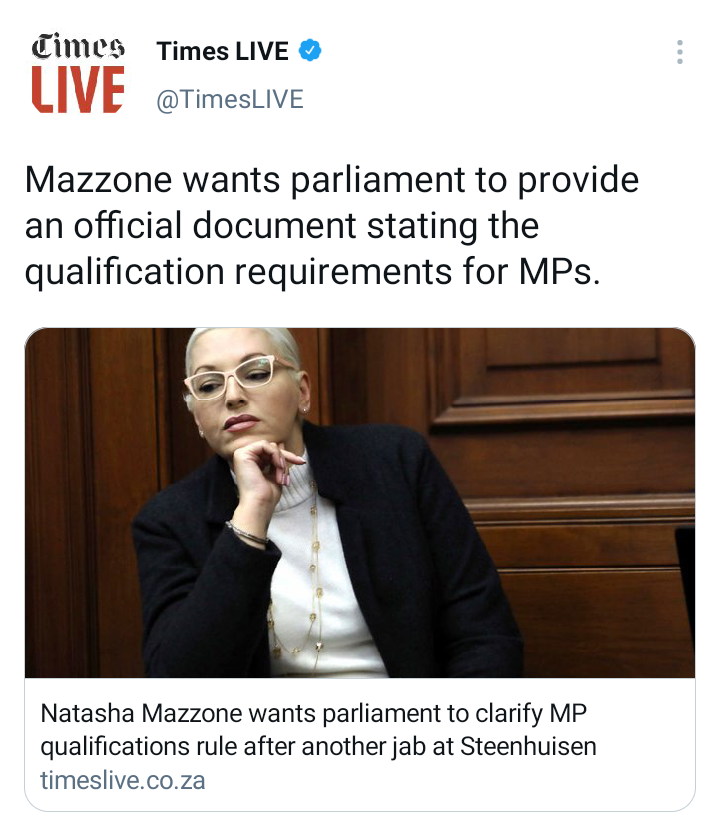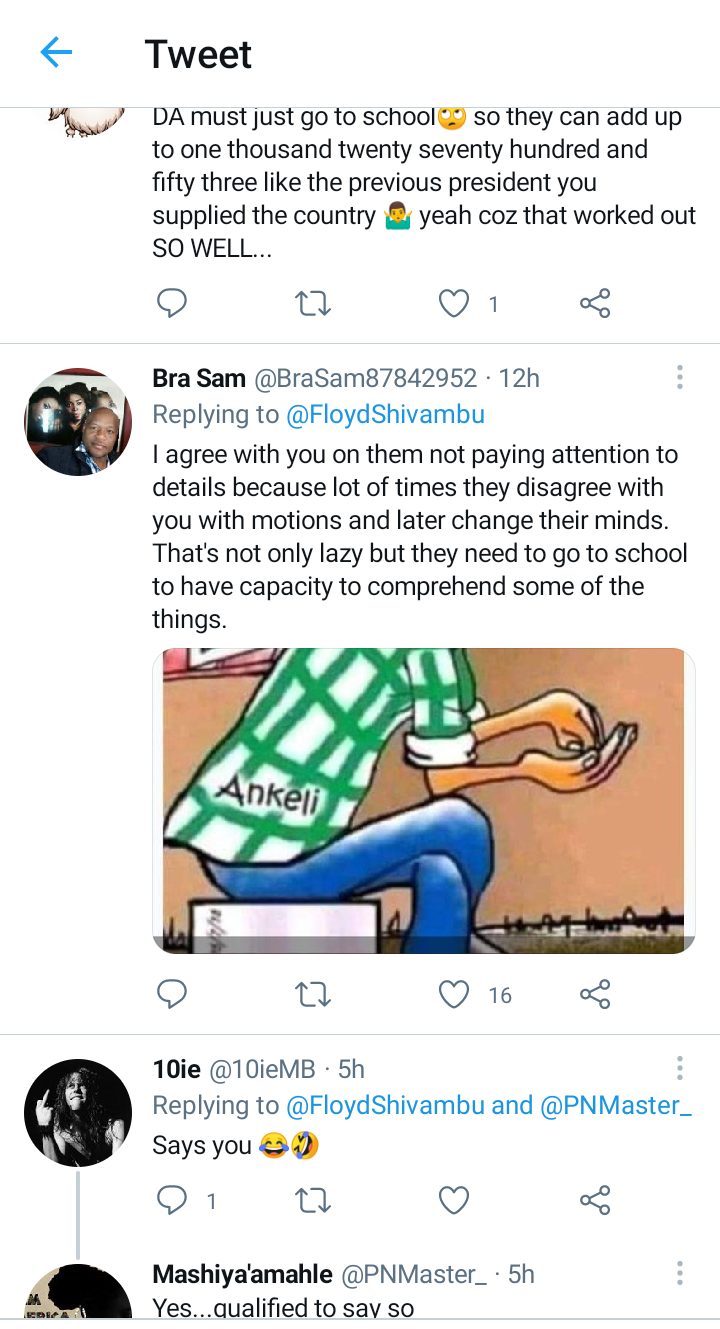 Floyd Shivambu said this after, "Mazzone wants parliament to provide an official document stating the qualification requirements for MPs". However, someone replied Floyd Shivambu that integrity is what matters, and not education, "Moral and ethical integrity have nothing to do with education. The doctorates and master's degrees people are found deep in theft and fraud. If u think I'm lying listen to Zondo commission testimonies". Another person added, "But it has to do with education…hence we keep on referring to the expert view when dealing with ethical issues in the country mos… Only when white people are not educated you defend these statements".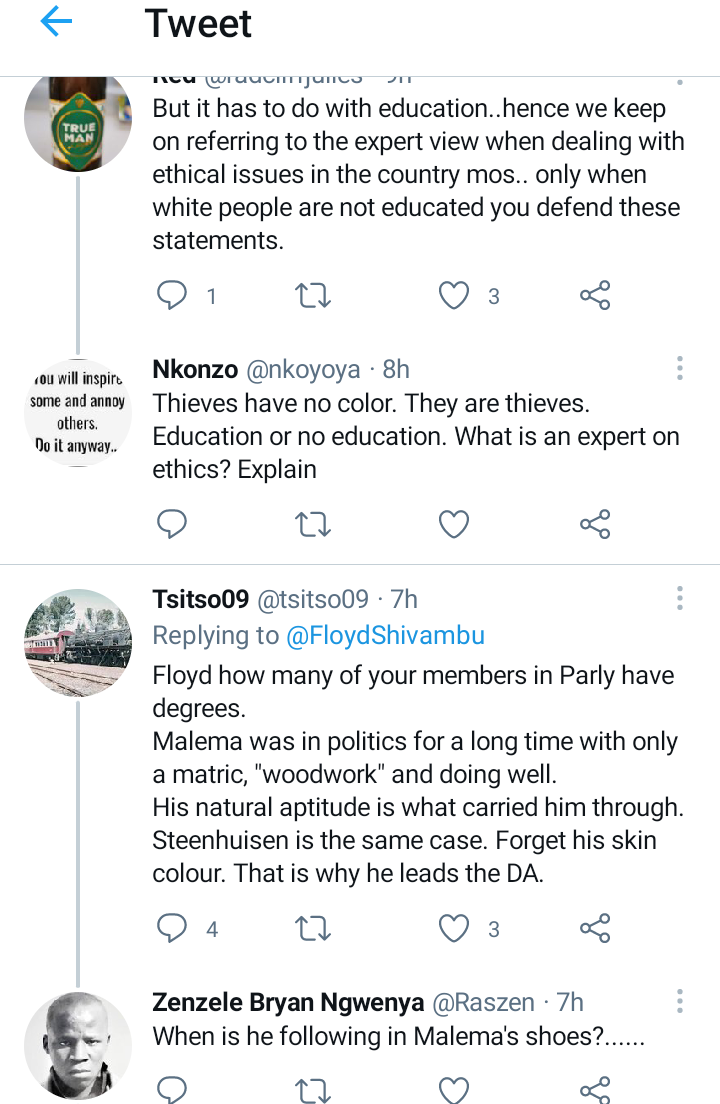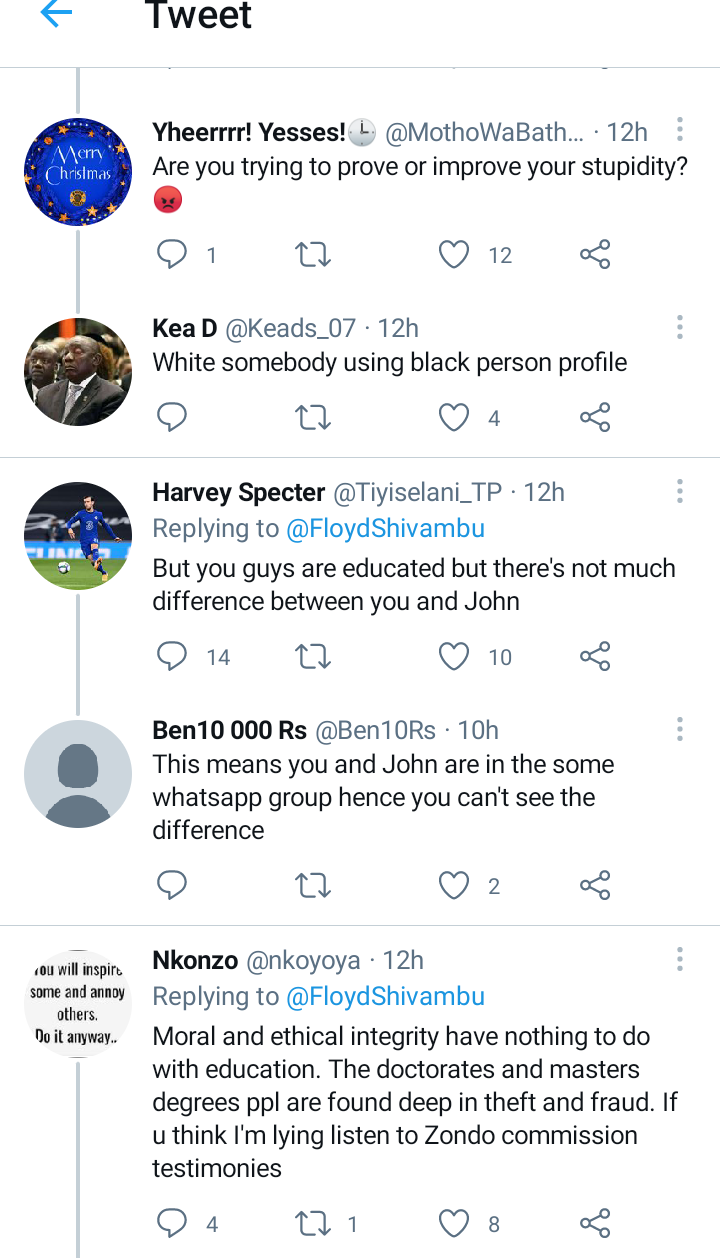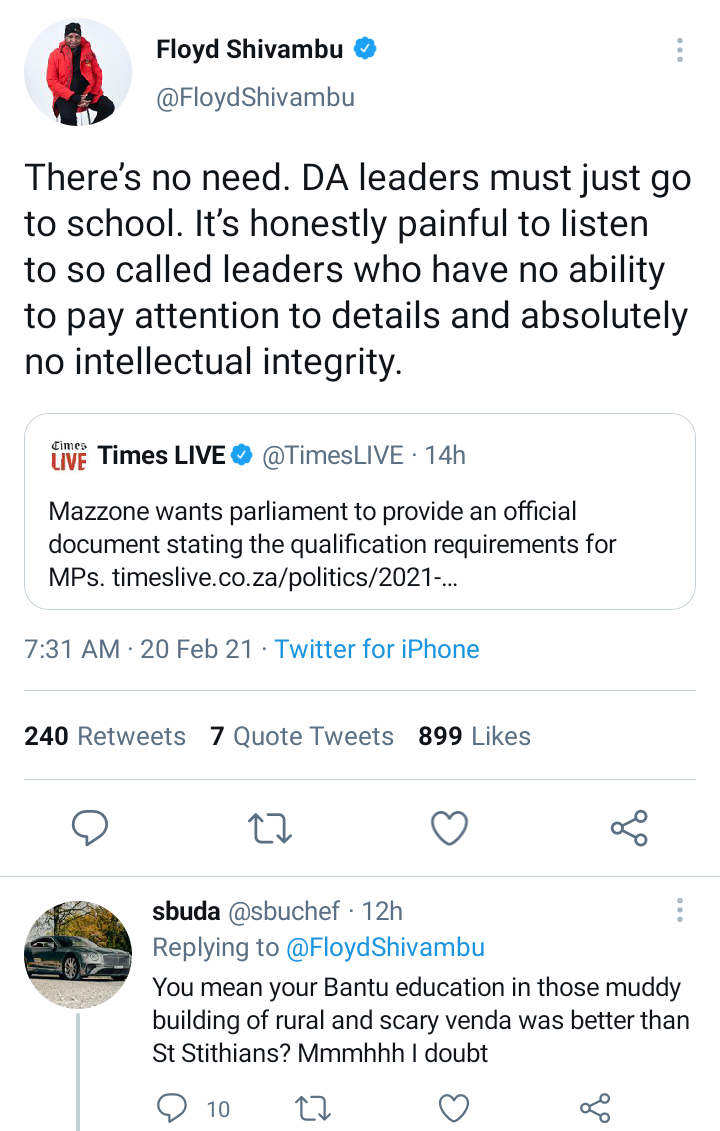 Someone asked Floyd Shivambu, "Floyd how many of your members in Parliament have degrees.
Malema was in politics for a long time with only a matric, "woodwork" and doing well.
His natural aptitude is what carried him through. Steenhuisen is the same case. Forget his skin color. That is why he leads the DA". Many people believe that all these Floyd Shivambu said were because of John Steenhuisen. This is a direct challenge to John Steenhusein. This is what many people are saying on Twitter. Some suggested that if Jacob Zuma can lead South Africa when he is not that educated, then the members of parliament can have whatever education they can afford. "She will regret when realizing that her own leader does not deserve to be in Parliament", says another lady referring to, Mazzone.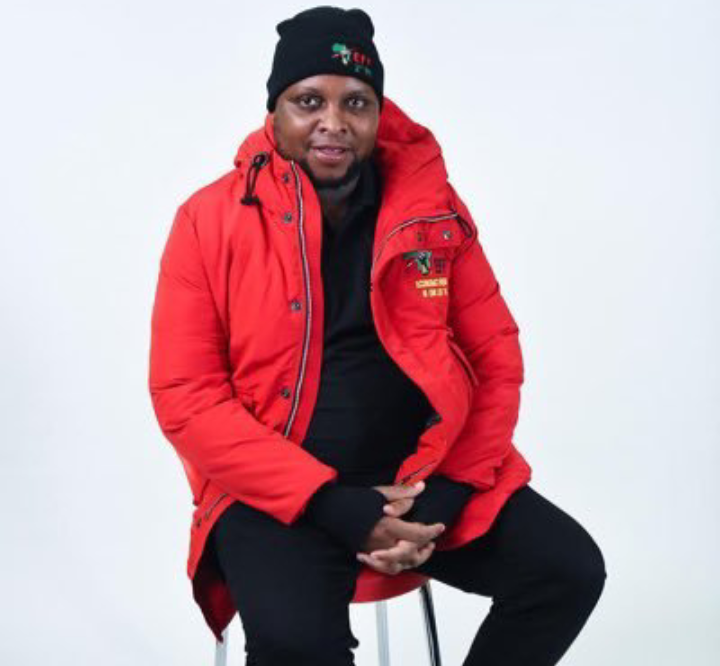 Some people admitted that EFF members of parliament are one of the most educated people in parliament, hence Mazzone is directly implicating her own person, John Steenhuisen. Another person told Mazzone, "White privilege ask for requirements when your qualifications are questioned bcos it's your white privilege and entitlement to get through with no qualifications… Like white criminals who plan and commit crimes then declared insane instead of being charged".
Content created and supplied by: Anabelblog (via Opera News )