Rain is well known as a blessing that makes life easier, it's been a precious gift that the entire community would start prayer and fasting just for the rainfall.
Nowadays rain has become a source of Destruction, as depicted in the picture, the rainfall destroyed a bridge that connect Mahonisi and Jimmy Jones Village, as a matter of fact, it is highly impossible for transportation to pass, so they just alight passengers next to the bridge while coming from stores buying groceries and other product from Malamulele as their nearest town.
This issue of breaking of a bridge slow down daily activities that are carried out at Mahonisi and Other nearest village.
It'll be thoughtful of the Government if they can install a new bridge, however if this goes on, many people will be left without work,it will increase crime rate and high rate of unemployment.
Mahonisi is one of the village which run Community based Projects like Sasekisani Eggs which supply many towns with eggs of good quality at an affordable price.
All these projects are under a threat due to a Breakage of a bridge, for all the products they manufacture need to be transported.
Soon the schools will be openning Jimmy Jones learners walk by feet to school via this bridge, so if it's not fixed. Many of them it'll highly impossible to get to school as early as possible and some might up being drowned by the water in that broken bridge.
It'll be good if the Government put an eye in rural areas as much of the wealth of this country is well based such areas, as most of the agricultural areas which contribute a highest percentage of the wealth of the Republic of South Africa.
As for the Municipality which is Collins Chabane they don't have a say on this issue.Government must learn to look after it's people for the municipality sometimes deviate from service deliver, all they do is seeking for the vote and ditch us in the trash bin after voting.
As South African Government must learn to deliver services without a protest, ain't tired of old school lifestyle.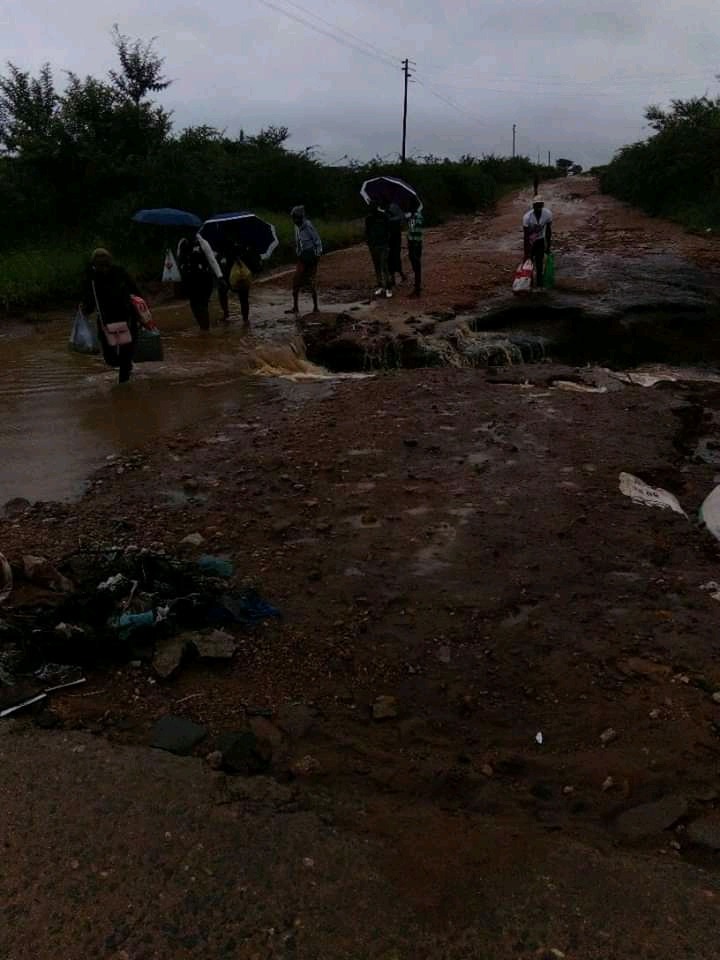 Content created and supplied by: [email protected] (via Opera News )