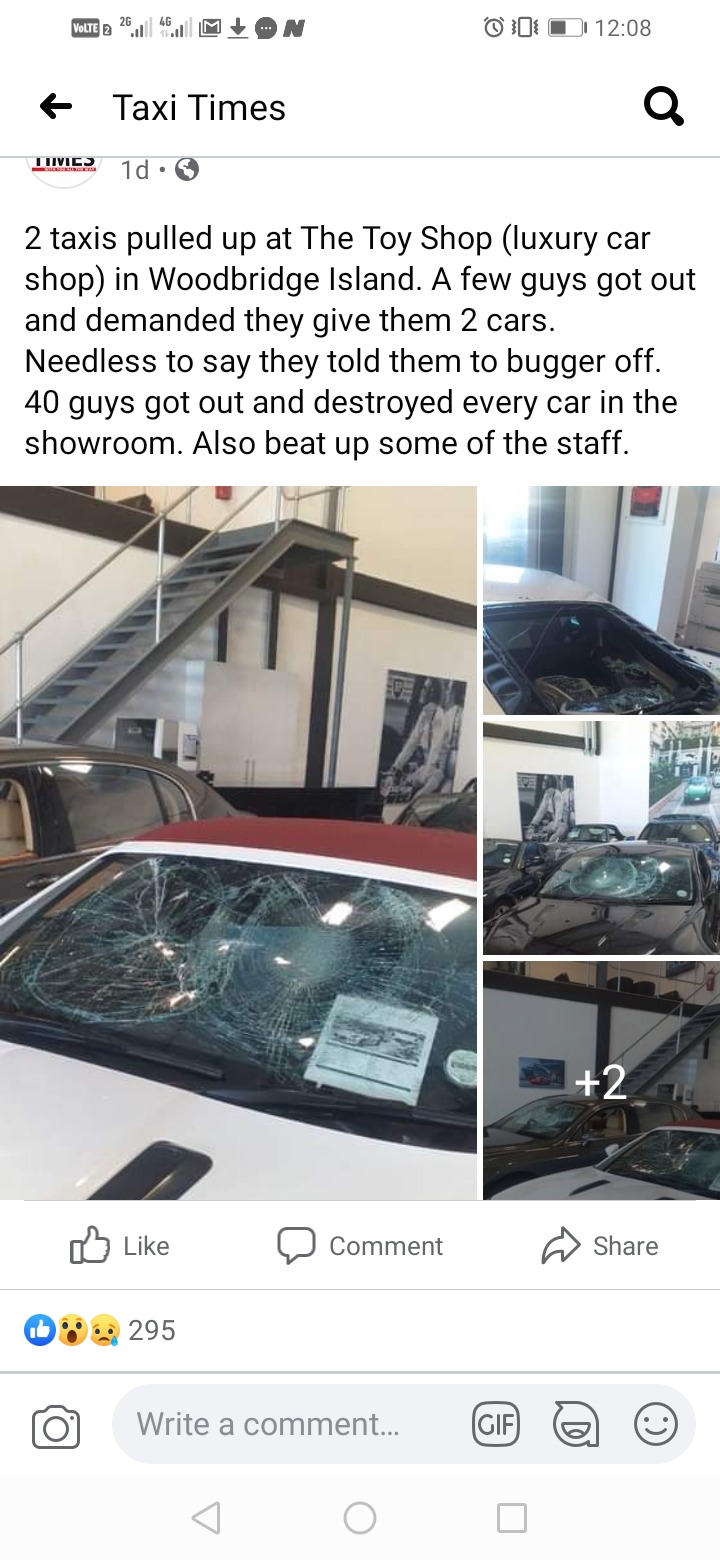 Image: Facebook Taxi Times
There occurrences that will leave you puzzled and failing to have a proper understanding as to why it happens in this way. Cape Town is one of the cities in South Africa that is well known to have many gangsters group. This has led this beautiful to endure and experience a high level of crime. Crime inclines daily as South Africa is facing hardships in economic growth which automatically impacts the employment factor. This has also caused the sluggishness of businesses that should offer job opportunities.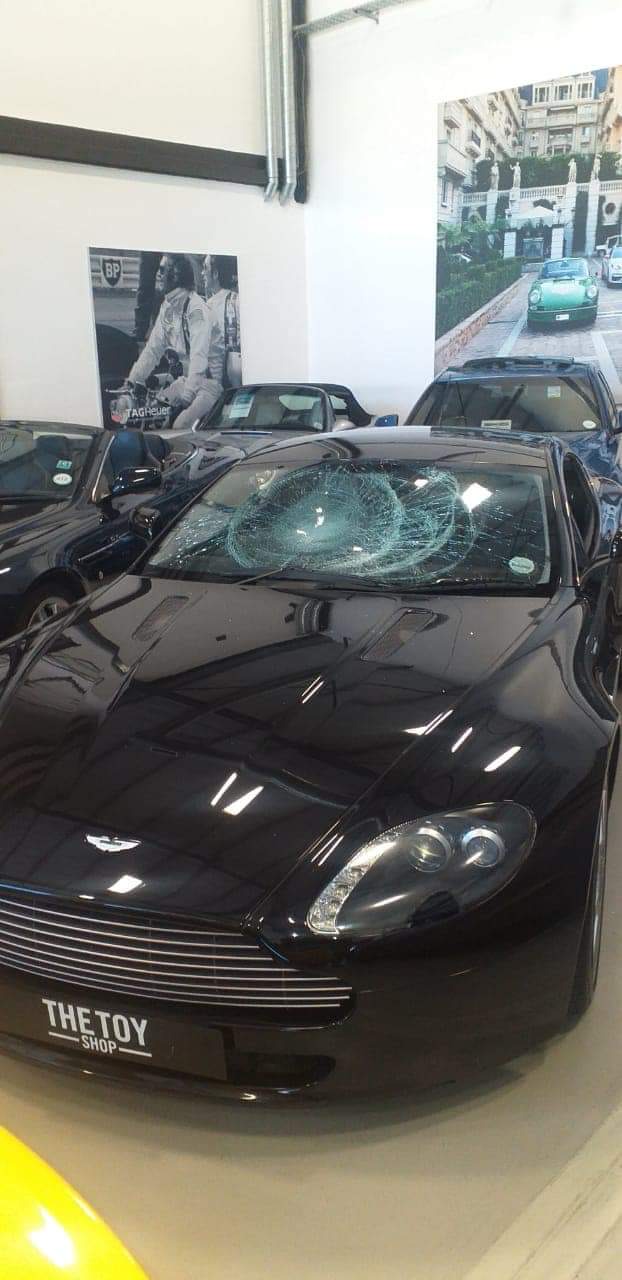 Image: Facebook Taxi Times Page
The owner of a car selling garage so-called The Toy Shop has shared pictures on social media showing South Africa what disaster his business has experienced. This garage is situated on Woodbridge Island, Cape Town. It is mentioned that a group of people entered this car selling environment and they have damaged more than ten (10) cars. The owner was heartbroken to see this taking place as they had no chance to stop these people.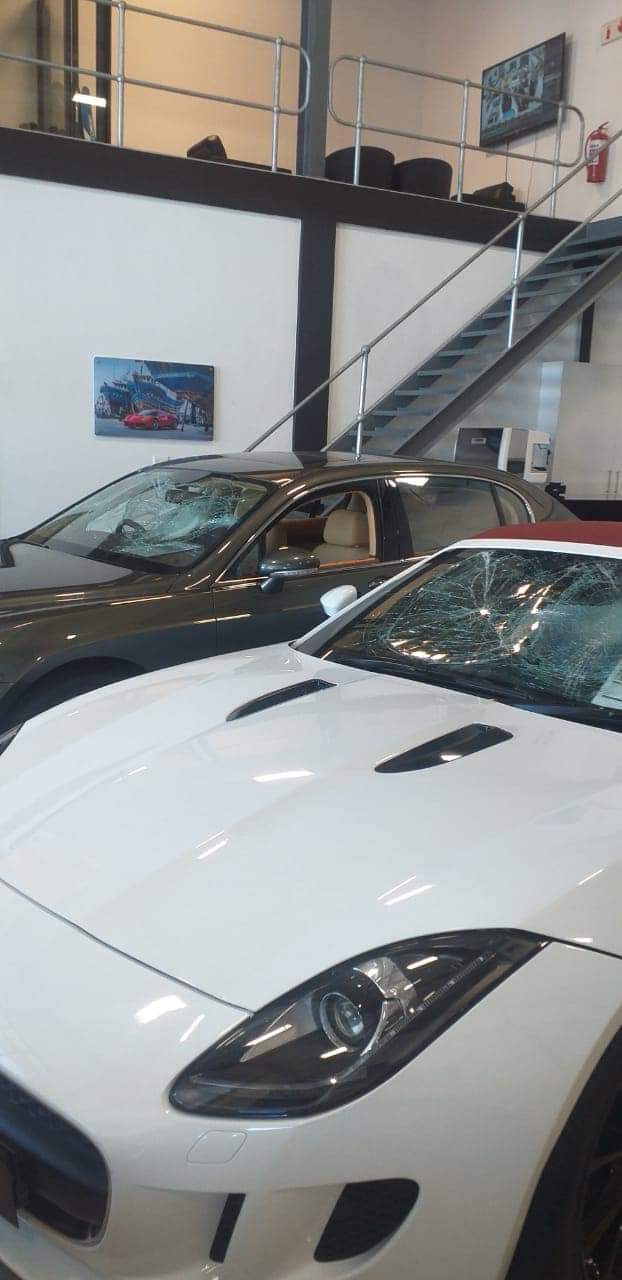 Two pupils went into this luxury car shop and forcefully demanded two cars in this shop. There was then an argument emanating from their request for two cars. About 40 people came into this shop crashed windscreens of these luxury cars since they were not keys of two cars they wanted with any purchasing processor method. It didn't end there, they had also beaten some of the employees within the shop.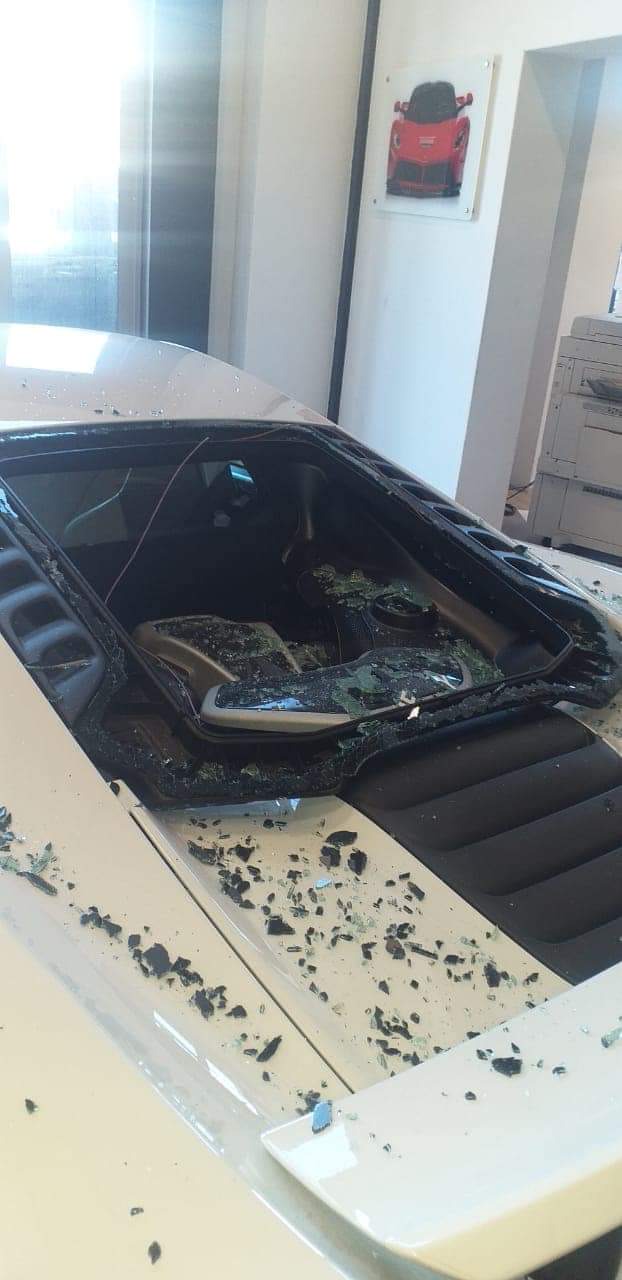 This unpleasant incident has touched many people and they couldn't believe what they were seeing with their eyes. This attack is not yet known how does it evokes and what was the main intention of this aggressive crown. Everything got its point A where it emanates however, this is too inhumane as this at the luxury card which worth huge and fat amount of money. Woodbridge is known to have crowdy gangsters around assessing possible spots to manipulate. We had come across many reported incidents committed by thugs in Western Cape province.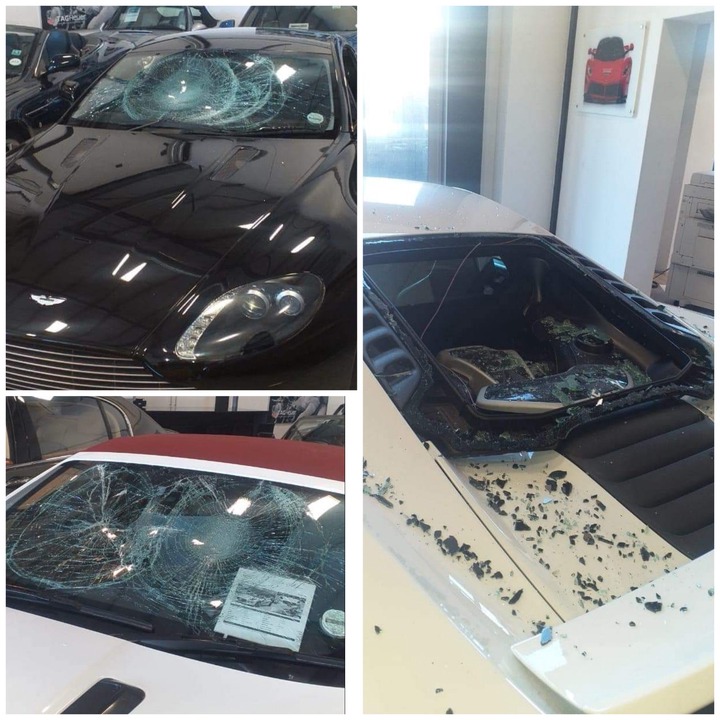 This car shop has to thought heavy costs to fix all damages caused by these people. Since these are luxury cars, it is quite clear that those broken windscreens will amount to higher costs to replace them. This gives a mental picture of the failing South African economy to provide adequate job opportunities. The level of crime in this country is not looking good at all,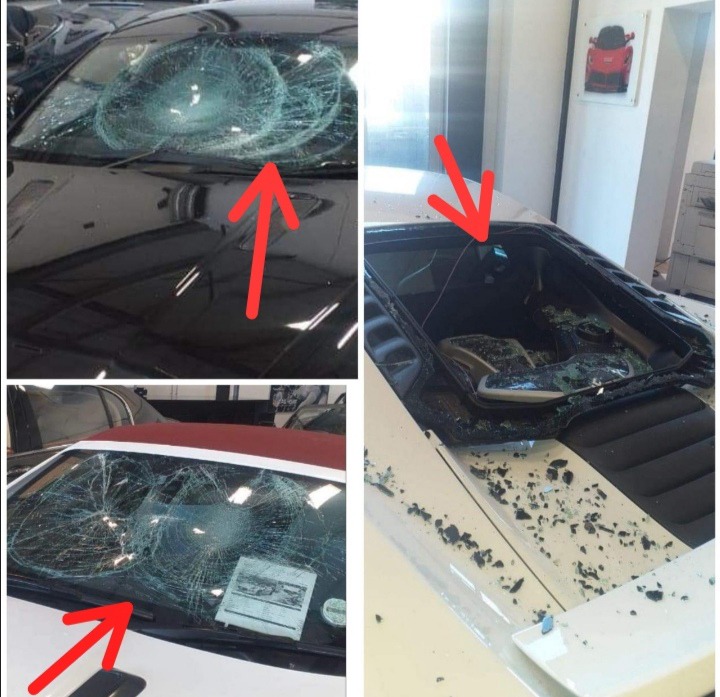 The SA government needs to invent new and effective methods to minimize the level of from in this country. South Africa has experienced criminal activity for quite some time now. This matter was reported to the nearest South African Police
South Africans had also commented on Facebook: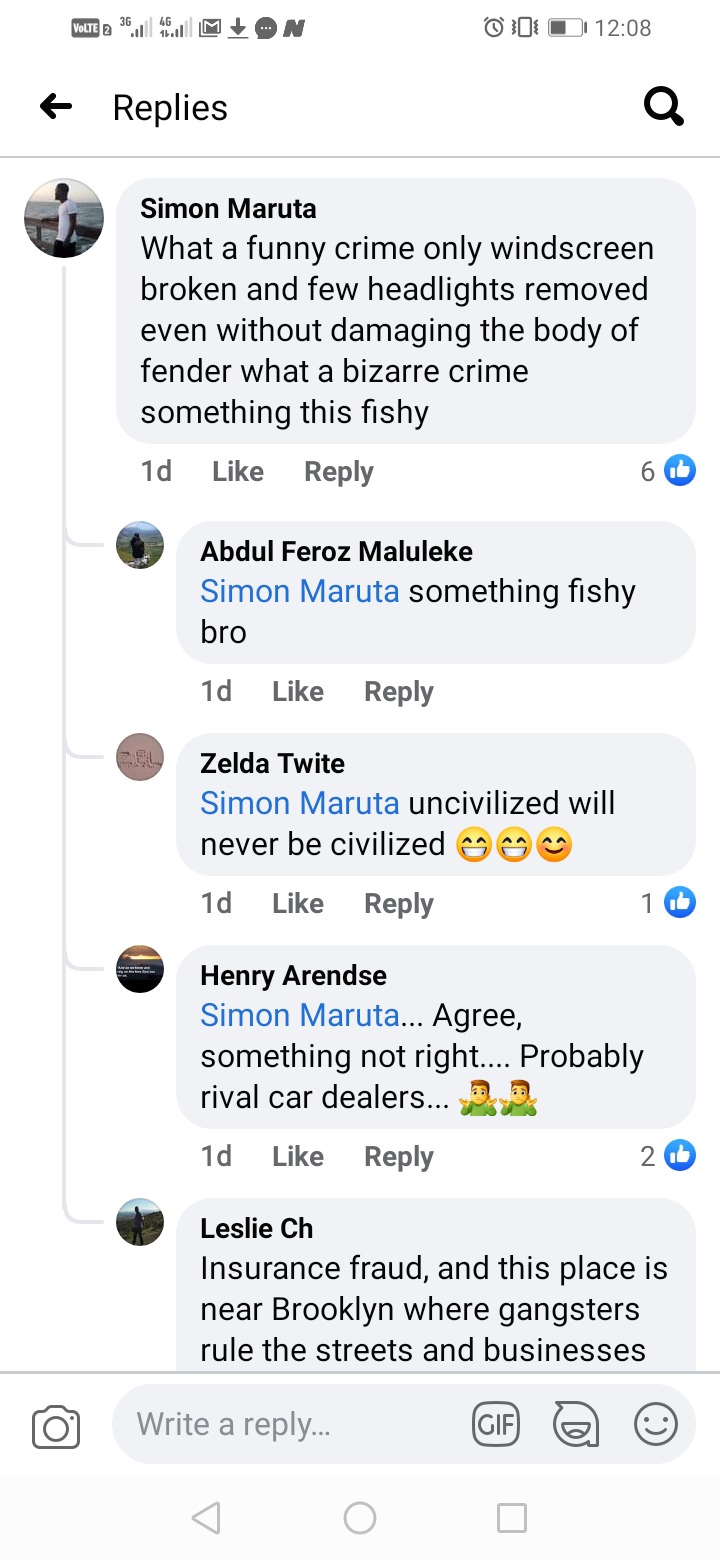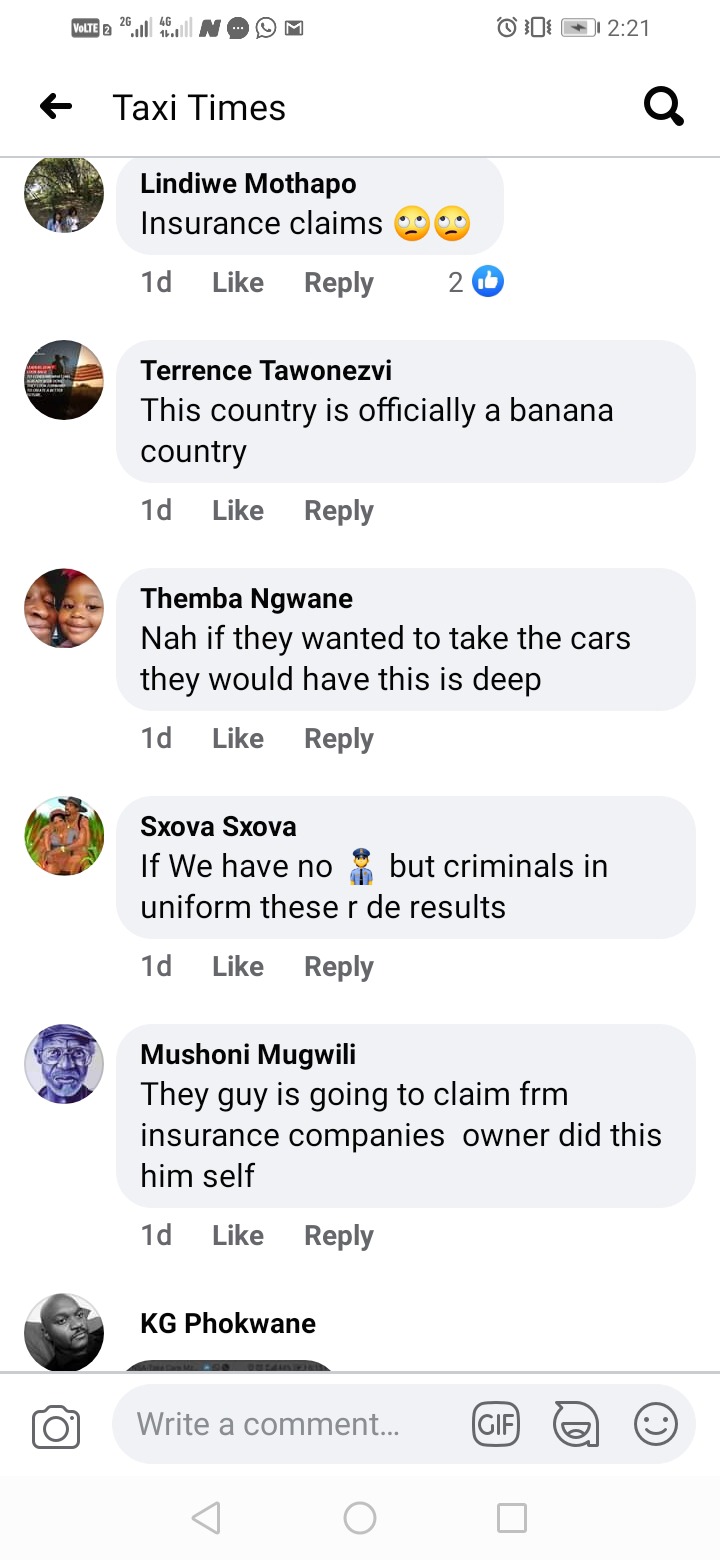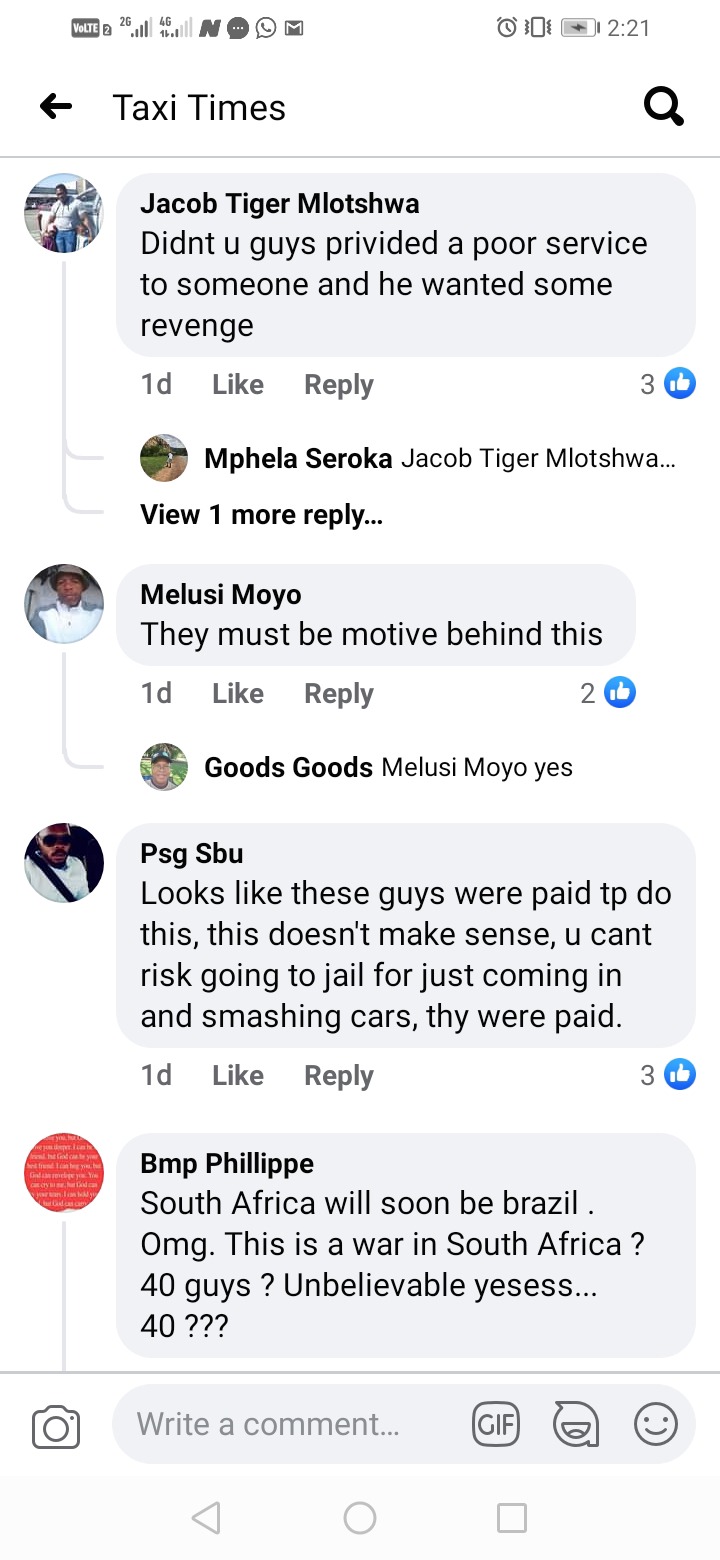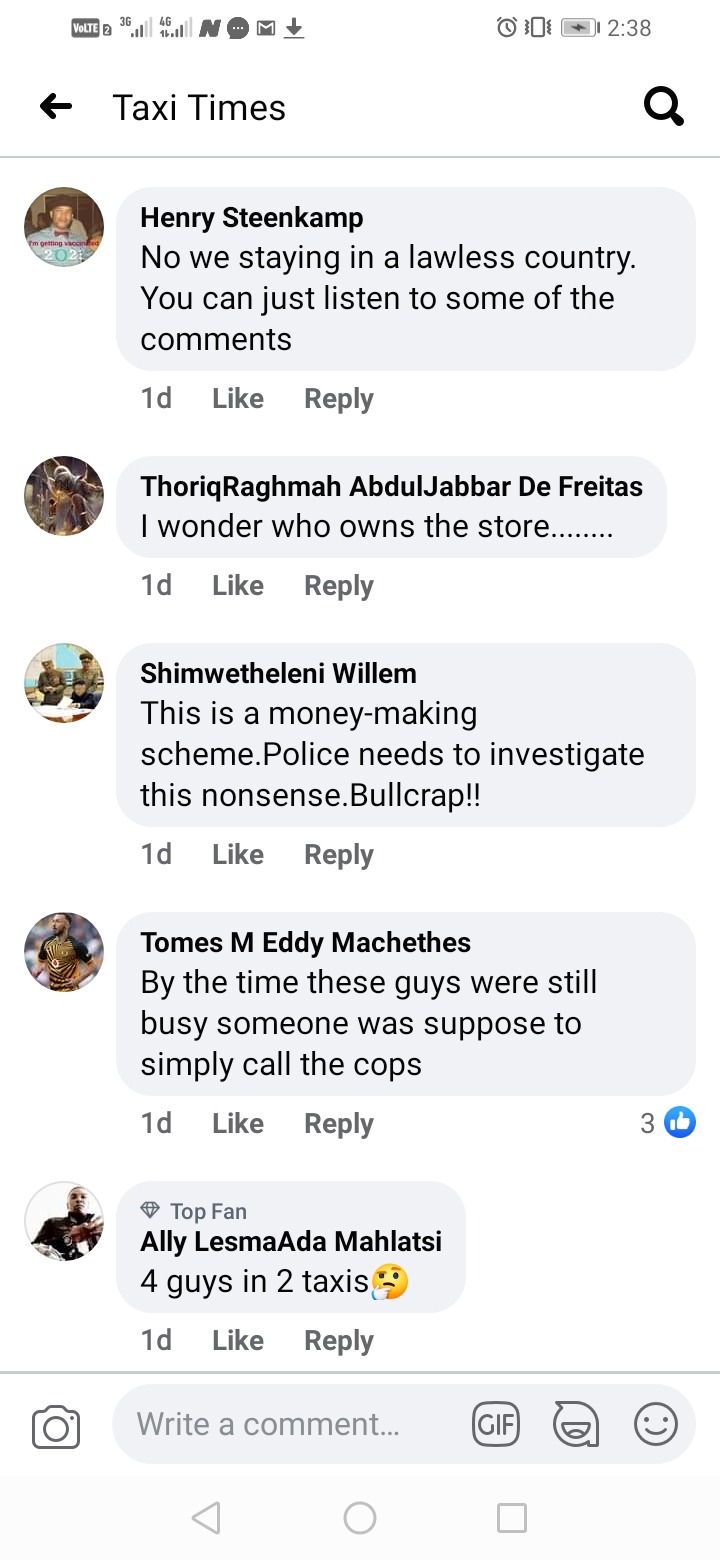 Image: Facebook
Follow the author to receive notification of most best news and articles daily.
Content created and supplied by: Mkhize_Mzamo (via Opera News )