Wet weekend with flooding expected in Gauteng and different pieces of SA
What's Happening With Heavy K At The Moment?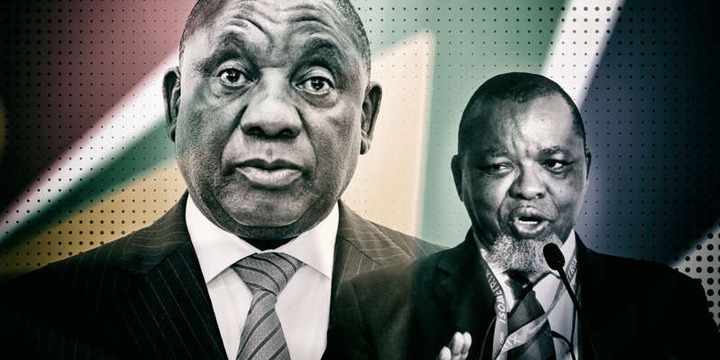 An unrivaled knowledge into the activities of the greatest degree of force in South Africa and instruction for all residents.
© Copyright (c) Daily Maverick , All Rights Reserved
This week, in what we trust will turn into a continuous series, DM168 can introduce a record of the latest Cabinet meeting, taken from a spilled telephone recording.
We accept it shows an unrivaled knowledge into the operations of the greatest degree of force in South Africa and will be instructive for all residents.
Present are President Cyril Ramaphosa, Minister in the Presidency Mondli Gungubele, Minister of Communications Khumbudzo Ntshavheni and Minister of Lack of Energy Gwede Mantashe.
Cyril Ramaphosa (CR): Gosh, where is everybody?
Mondli Gungubele (MG): Ah, we have a great deal of expressions of remorse, Mr President. Most pastors are out there on the ground – indeed, in a helicopter, maybe, or one of those extraordinary SUVs commanded in the Ministerial Handbook for work with the grassroots…
CR: I comprehend. All things considered, we need to continue ahead with what we have, sorry, who we have.
MG: If I may, Mr President, before we start, the pastors simply needed to salute you on your most recent "My kindred South Africans" discourse. Really amazing. We believe it's the best up until this point. Truly. What's more the evaluations were through the rooftop, Mr President. Facebook is all commendation.
CR: Thank you. Highlight recall: when you have a delegate of the West to jump all over, that is in every case great.
[Murmuring down the opposite finish of the table]
CR: Sorry? What does Uncle Gwede say?
MG: He says "no real surprises there".
CR: Right, indeed, thank you Uncle. What's more we assume the West does exclude Russia or Turkey?
[Muttering]
CR: Thought so. Only a bit of update: the United States paid for our first tranche of immunizations… Oh, and where is Minister Phaahla?
MG: [Consults scratch pad, telephone, iPad] He's out spreading altruism. That is to say, he's uplifting individuals to get inoculated.
CR: Ah. Where is he, truth be told?
MG: He's in Pretoria, I accept.
CR: But we're in Pretoria at the present time.
MG: Yes, all things considered, he had some Afrikaner Christians to convince. It appears it was an Afrikaner Christian who brooded another strain, Omi – Omigod – Omicron, right? Indeed… He says he might go to Krugersdorp sometime in the afternoon.
CR: Right, indeed, the effort should proceed. We don't need every one of the Afrikaner Christians to be cleared out by another variation, isn't that right?
[Chuckling all round]
CR: And where is Ms Ndabeni-Abrahams?
MG: Er… [looks at certain papers, then, at that point, at phone] She communicated something specific... She has gone to have a pedicure. At an independent company, obviously. She's advancing independent company, according to her portfolio. Indeed, she suggests that we as a whole proceed to get a pedicure at a private company.
CR: Lovely. However, I have an in-house pedicurist. Paid for by Shanduka, I may add, not from the public satchel.
[Mumbling at opposite finish of table]
CR: Sorry, what was that?
[Muttering]
CR: What is a pedicure? Would someone be able to kindly disclose to Uncle Gwede? No, it's not piece of your portfolio, Uncle…
Gwede Mantashe (GM): Harrumph, huff, huff.
CR: No, you don't need to go. Furthermore, indeed, we'll return to you, Uncle. Presently, Minister Ntshavheni, I accept we have a little circumstance at the SABC?
Khumbudzo Ntshavheni (KN): Er, indeed, Cyril, I mean Mr President. However, nothing to stress over. Inner issues. Disciplinary hearing.
CR: Did I peruse that this had something to do with that SABC meet that didn't occur while I was battling in Limpopo?
KN: Well, there might be a connection… Definitely nothing to do with impedance from the board.
CR: No? Was there impedance from the board?
KN: We're concentrating on that. In any case, we're not uttering a word. We would rather not look Stalinist. Or then again anything like the past organization. Or then again the one preceding that. May I help Mr President that one to remember my center names is Silence?
CR: Yes, so it is. I recollect now. I've thought it was perhaps your best quality. All around good done, Khumbudzo. Where is Minister of Taxis Ses'Fikile Mbalula?
MG: I trust he's working it off – the headache from the neighborhood government races, that is. He's working it off in his ability as ANC decisions chief. Not as Minister of Taxis.
CR: Right. Great to see some detachment of party and state. I completely embrace Minister Ses'Fikile's position. His prostrate position, that is. We will get back to the issue of taxicabs in the new year. Hopefully they don't kill such a large number of individuals over the merry season.
MG: Minister Cele additionally sends his statements of regret, and I'm certain he'd reverberation the thing you said about the taxicabs, however as respects the police power.
CR: You imply that they don't kill an excessive number of individuals over the merry season?
MG: Well, I wouldn't have any desire to speak for him.
CR: Quite. Not that you can. You can't place words in his cerebrum.
MG: Yes, sir.
CR: Make a note, however – should visit to Minister Cele about the revolt in July. I don't know we've captured an adequate number of individuals. Or then again the ideal individuals.
MG: Noted.
CR: Now, Uncle Gwede, in case we can simply go to you briefly… There's this issue about Shell impacting up the Wild Coast? Seismic review, I accept it's called. Anything you can do about the public clamor?
GM: Mutter, murmur, huff…
CR: What does Uncle say?
MG: Something about coal, excavators, petroleum products and "We won't ever give up".
CR: Yes, well. I simply need to tell you, Uncle Gwede, that those women in Sea Point with whom I have a little run once in a while are exceptionally vexed that your Shell individuals will be stunning the whales, etc.
GM: Gurgle, harrumph.
CR: Yes, I realize you couldn't care less with regards to the Sea Point women. Except if they become coal excavators. Or on the other hand possibly in case they become Turkish? Ha, ha, a little joke, Uncle… Don't be irritated. One should keep up with one's comical inclination when one is in governmental issues, no? I think that it is so fundamental. That is the reason I call Trevor Noah at regular intervals. Just to enjoy an official chuckle.
GM: Huff, sputter, harrumph…
MG: He asks what noah's identity is, and would you say you are saying there's a flood coming?
CR: Ha, ha, you do have an awareness of what's actually funny, Uncle. Charming. Indeed, all things considered, there might be floods coming, particularly since rainstorm season has hit South Africa, yet you'd need to keep an eye on that with the Minister of the Environment. Incidentally, where is Minister Creecy?
MG: [checks telephone, iPad, etc] She's dug in for certain attorneys, Mr President. They're checking the ecological effect reviews on this Shell thing. Ensuring all the I's are specked and the t's crossed, or maybe it's the reverse way around. Before we get sued by some ecoterrorists.
CR: Good. Due ingenuity should be done, regardless of whether it's sometime later. Gracious, and Uncle Gwede, just to remind you, in the event that you hadn't maybe found this – Shell is a Dutch and British organization. So they address the West. No issues with the West when it's addressed by Shell?
GM: Harrumph.
CR: Ah, indeed, all things considered, we will be supporting you on this, Uncle. You can proceed with the seismic review, whales and dolphins in any case. Tiny fish, even. I'd conventionally side with the Sea Point women, however I have been educated that the ANC has a stake in this Shell thing and, indeed, I'm trusting there's some pay there. I can't by and by rescue the ANC like clockwork since Ace left us in the red when he went on leave.
GM: Huff, wuff. Murmur.
CR: I'll accept that as a "Thank you, Mr President". It's a delight, Uncle. Be that as it may, there's a renumeration, though it pains me to mention it. Consequently, would you be able to give only a tad piece of help to Eskom's green change? Simply a small, minuscule piece? Possibly cut the autonomous power makers a little leeway?
It is the future, you know. Recollect when we used to have a future? It was so great. It'd be great to have a future once more. What's more keeping your coal mineshafts going for an additional 100 years, well – you do be aware of environmental change? I needed to actually look at that with you.
GM: Huff, harrumph.
MG: Yes, he says he has known about the environment.
CR: Wonderful. A debt of gratitude is in order for that, Uncle. All things considered, everybody, I do trust that is a wrap. Ideally, our clergymen will get back to work in the new year. Much obliged, everybody. I'm off for a pedicure. DM168
Shaun de Waal is an essayist and supervisor.
If it's not too much trouble, note, this segment utilizes parody.
This story originally showed up in our week by week Daily Maverick 168 paper which is accessible for R25 at Pick n Pay, Exclusive Books and air terminal book shops. For your closest stockist, if it's not too much trouble, click here.
© Given by Daily MaverickMy fellow South Africans: We take a peek inside a high-level Cabinet meeting (msn.com)
Content created and supplied by: tangiblenews (via Opera News )
Opera News is a free to use platform and the views and opinions expressed herein are solely those of the author and do not represent, reflect or express the views of Opera News. Any/all written content and images displayed are provided by the blogger/author, appear herein as submitted by the blogger/author and are unedited by Opera News. Opera News does not consent to nor does it condone the posting of any content that violates the rights (including the copyrights) of any third party, nor content that may malign, inter alia, any religion, ethnic group, organization, gender, company, or individual. Opera News furthermore does not condone the use of our platform for the purposes encouraging/endorsing hate speech, violation of human rights and/or utterances of a defamatory nature. If the content contained herein violates any of your rights, including those of copyright, and/or violates any the above mentioned factors, you are requested to immediately notify us using via the following email address operanews-external(at)opera.com and/or report the article using the available reporting functionality built into our Platform See More