In his first public remarks regarding South Africa's position on the conflict, Ukrainian President Volodymyr Zelensky stated, "I don't believe there can be a neutral posture to war. He was addressing African media in his first online briefing on Thursday, most likely from Kyiv. The briefing appeared to be a part of an expanding struggle between Russia and Ukraine for influence in Africa. Sergei Lavrov, the foreign minister of Russia, recently paid trips to Uganda, the Republic of Congo, and Ethiopia. In Addis Abeba, he briefed diplomats from a number of other African nations, including South Africa.
In order to reveal the "lies" Russia was propagating about the conflict, Zelensky agreed that it was crucial for Ukraine to triumph in the information war, often known as "the fight of truth." He was questioned on South Africa's "non-aligned" stance in the conflict, according to Pretoria. Zelensky claimed that he was unable to comprehend South Africa's stance. "Perhaps I'm feeling this war because of my severe... attitude... The war includes me. I think neutrality is the incorrect attitude, even if you can't feel it from a distance.
"There can be no balance between famine and life, between death and death. There can be no neutrality when it comes to Russia and Ukraine. Zelensky opined that a nation like South Africa might not have the resources, military power, or political clout to significantly affect the course of the war. "However, diplomatically, you must denounce the deaths... You must denounce aggressiveness, tyranny, bigotry, and ideologies like Nazism and Russism.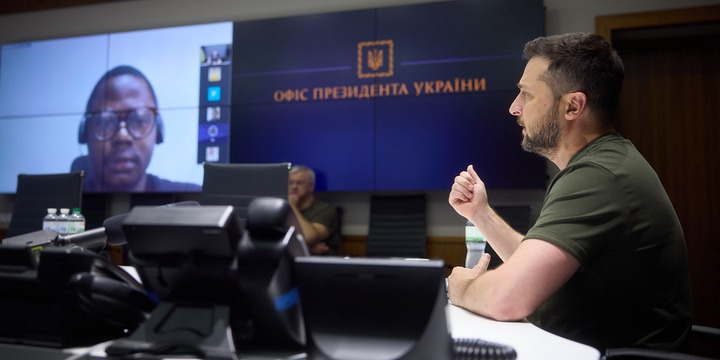 "You can't be neutral," he remarked, implying that by doing so, South Africa was weakening its position internationally. "Whenever you remain neutral in a conflict, your country shrinks from a large one. You cannot be seen. And nobody else can see you. Therefore, whenever you have difficulties or troubles, keep in mind that everyone on the planet might not be sympathetic. According to Zelensky, this wasn't a case of "give me something, and I'll give you something in exchange... like I give you grain, and you give me something in exchange." For instance, should we declare that since the South African Republic was neutral toward us, let's maintain neutrality with regard to our wheat supplies if the South African Republic needed wheat from us tomorrow? No.
If it were the case, we would be cruel. Since humans make up our civilization, I think we can no longer maintain the impartial stance. Zelensky was also questioned on whether Ukraine could not follow in the footsteps of South Africa's successful transition in the 1990s through amicable talks between formerly at odds racial groupings. In order to prevent the assault he foresaw, Zelensky maintained that prior to the war, he had tried to convince European and other leaders to assist him in holding direct conversations with Russian President Vladimir Putin. But nobody agreed with his pleadings. Then, on February 24, Russia invaded Ukraine and killed and tortured his people while it was already in control of Crimea and Donbas. "What should I do now that they've done that? Should I call Russia once more?" he questioned.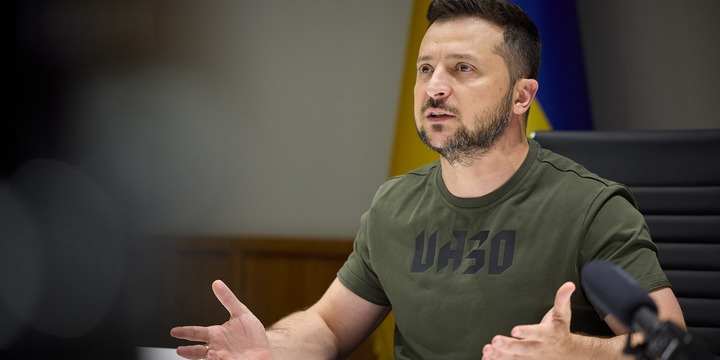 In actuality, Zelensky claimed, Russia was just presenting ultimatums while claiming to be open to dialogue with the rest of the world. You must comply with these demands or we will kill you. What kind of conversation is that? This is terrorism, not a discourse or a dialogue. And they must comprehend that if they act like terrorists, we must defend ourselves. We are also defending ourselves. We are on our own soil, in our own nation. Now, what would you reply to a criminal if they broke into your home or apartment and killed your child? Would you murder that individual? Or would you be requesting that individual to halt and kindly give a justification for killing the child? No. Since you and the rest of your family and friends are about to be killed, you will have to respond quickly.
"They're not engaging in conversation. They are urging us to put down our weapons, embrace their kind of peace, and forget that we have our own nation, flag, and history—in other words, to erase ourselves. Zelensky continued, "If Putin wins, it will spark Globe War 3," thus Ukraine required the support of the entire world. Only this 70-year-old [Putin] is capable of putting an end to the bloodshed. When so many crises were unfolding in Africa that the world was mostly ignoring, Zelensky was questioned about why Africans should care about the plight of Ukraine. His response was that since Russia's treatment of Ukraine was comparable to the continent's own historical experiences, Africa should criticise it.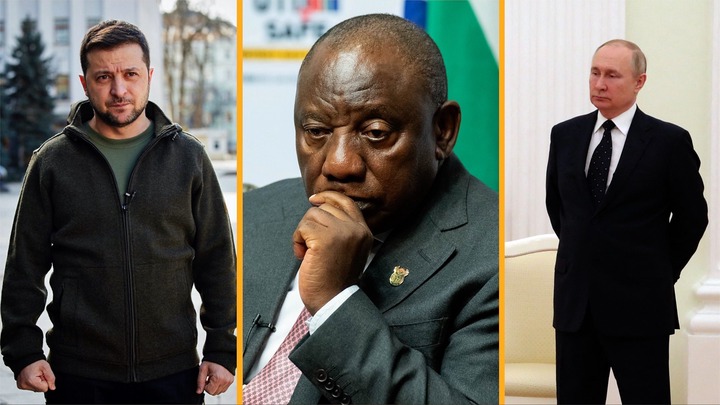 Russism was the idea that, despite Ukraine having its own language and culture, it was impossible for it to exist. "It's the same tragedy: a big region invades smaller ones, tortures, deports, and so on. Therefore, there is a lot of agreement with what happened on the African continent. But Zelensky concurred that there were still injustices occurring in Africa and that they weren't getting the attention they deserved. According to him, when Ukraine demanded additional security assurances for itself, it meant for its own predicament to be seen as a "tragic example" of a larger issue, especially in Africa. He continued, saying that he had planned to travel to Africa before the war, but that the conflict had prevented him from doing so.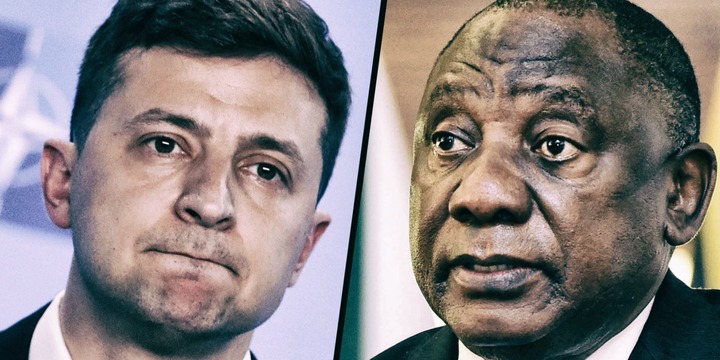 Dmytro Kuleba, the foreign minister of Ukraine, would travel to Africa in the northern autumn. Zelensky added that he had also designated a special envoy for Africa and expressed his desire to travel to the region after the war. In reference to the recent agreement Ukraine reached with Russia — mediated by the UN and Turkey — for Moscow to lift its blockade on Ukraine's Black Sea ports to allow more than 22 million tonnes of Ukrainian grain to be shipped to international markets, Zelensky stated that he wanted Ukraine to be the guarantee for food security. A worldwide food security crisis brought on by the grain shortfall is currently being felt most strongly in Africa. He did, however, add that after the war, Ukraine planned to increase its interests in Africa.
Despite its significant political interest in the continent, Russia, he pointed out, had very little else to offer Africa. According to him, less than 1% of Russian investments were made in African nations. Zelensky was also questioned about his concerns regarding the possibility that Russian ships were violating the 1998 global mining ban by using Cape Town harbour as a base to prospect the Southern Ocean for oil and gas. Although he avoided immediately responding, he implied that Ukraine had wanted Africa to back the international sanctions against Russia in order to stop Moscow from evading them, particularly by selling oil, which was allowed Russia to continue funding its war effort.
Source:
https://www.dailymaverick.co.za/article/2022-08-04-volodymyr-zelensky-south-africa-cant-remain-neutral-has-to-condemn-russias-aggression/
Content created and supplied by: MBCNetwork (via Opera News )
Opera News is a free to use platform and the views and opinions expressed herein are solely those of the author and do not represent, reflect or express the views of Opera News. Any/all written content and images displayed are provided by the blogger/author, appear herein as submitted by the blogger/author and are unedited by Opera News. Opera News does not consent to nor does it condone the posting of any content that violates the rights (including the copyrights) of any third party, nor content that may malign, inter alia, any religion, ethnic group, organization, gender, company, or individual. Opera News furthermore does not condone the use of our platform for the purposes encouraging/endorsing hate speech, violation of human rights and/or utterances of a defamatory nature. If the content contained herein violates any of your rights, including those of copyright, and/or violates any the above mentioned factors, you are requested to immediately notify us using via the following email address operanews-external(at)opera.com and/or report the article using the available reporting functionality built into our Platform See More