Mzansi had better be careful. The Emarates has landed at OR Tambo international Airport with the vaccines to rid covid-19 off the nation. It's a good thing to anticipate that one day we will be vaccinated.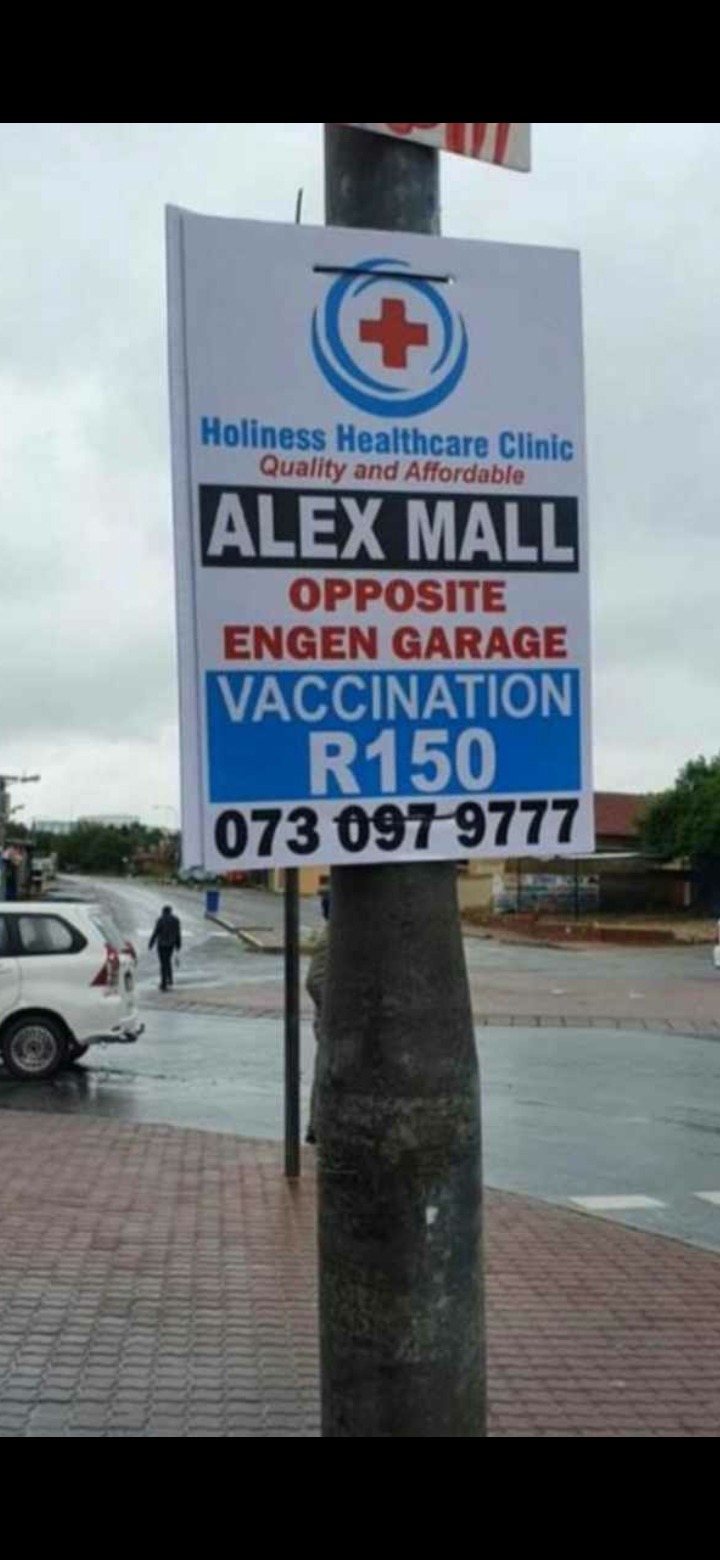 But we understand that in a country where democracy is abused, South Africans can fall victim to scams. I will not be surprised to hear or see people flocking to fly by night health facilities for Covid-19 inoculation. South Africa has a long history of bogus officials claiming to be this or that.
I think this poster is aimed at luring unsuspecting victims to fake vaccines which will not help anything in the end. People living in the vicinity of the address listed on the poster are poverty stricken and would most likely fall for the price.
Vaccine will be free in RSA.
Let's caution each other so that our lives are preserved. What do you think this vaccine is for?
What do you think should happen?
What are your thoughts.
Stay safe
Enjoy responsibly.
Keep on washing your hands everyday with sanitizer, wear your mask and keep social distance because Corona is not over yet. 
Kindly like, comment, sharing is caring
Content created and supplied by: Greatmyth2020 (via Opera News )