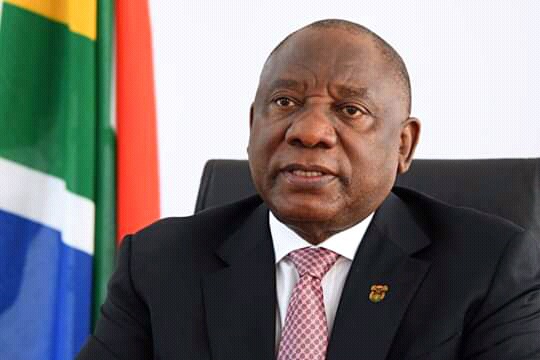 President Cyril Ramaphosa to address the nation.
Ever since hid by corona virus, president Cyril Ramaphosa has been addressing the nation often. He's always on screen updating us about this disease.
What do you think President Cyril Ramaohosa will be addressing, as he's scheduled to addresses the nation? As usual, the President topic will be on DEVELOPMENTS IN COVID-19 RESPONSE. If you wants to hear more details under this topic, you will have to tune on News platforms. Don't miss it because hey, people will twist his word and tells you lies. I don't know if the problem is English or its just that our people are deep into lies ocean. But even english can be blamed, majority of people ain't educated and Mr president is addressing us using big words, not a simple English to be understood by a grade R learner.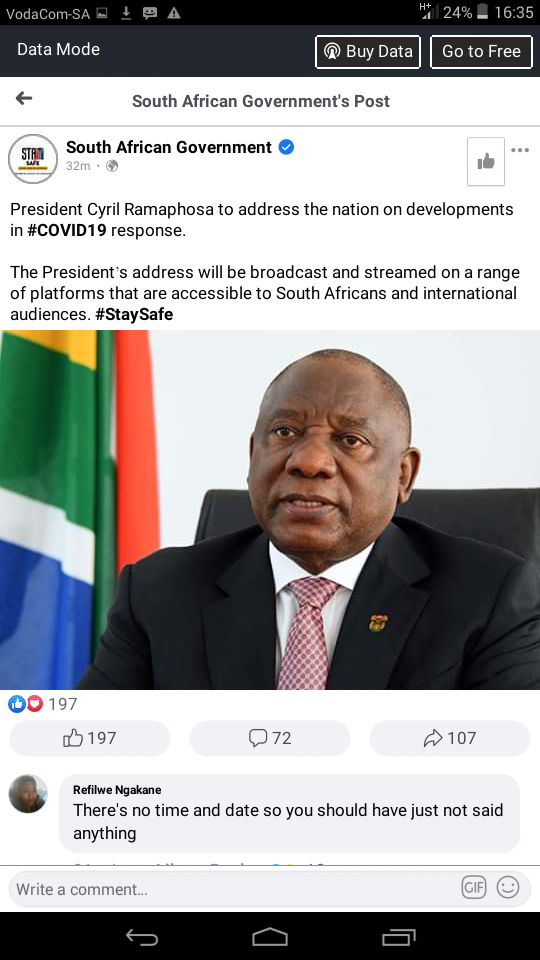 This information wassourced on the South African Government's official Facebook page, and as you can see on the picture above, the haven't confirmed date and times. And this leave us on the darkness. But for your own good as you don't want to miss his address, just follow their page to be updated with times.
Source: South African Government Facebook page.
Content created and supplied by: Trustworthynews247 (via Opera News )