Things have been looking bad for most of the South African citizens. Also it rains everywhere and not also on one place but also on other places. Another scandal and also drama has been trending.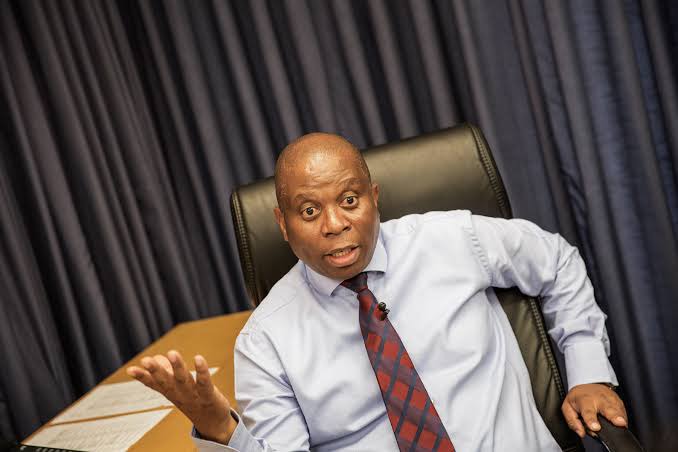 So many people have lost their jobs because of coronavirus and also they had to sit at home. This however have put a strain in so many families.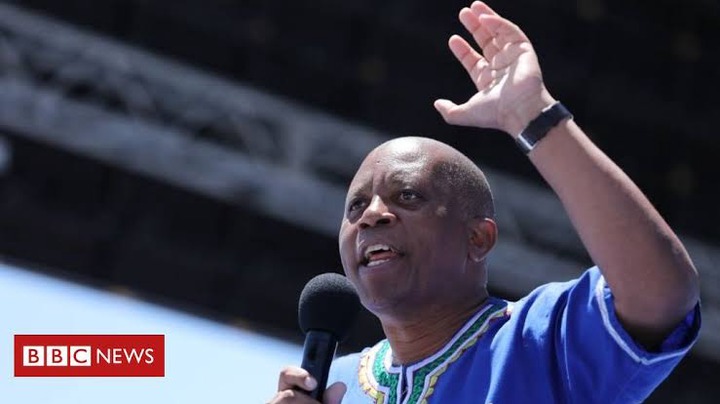 Herman Mashab has raise his point and also he is not happy on how South Africa has decided to operate. Cuban doctors were called this side and also they had to help towards fighting coronavirus. 
@Herman, "It is already a stain on our country that 217 Cuban Doctors were deployed in SA at a cost of R400 million when South African doctors sat at home, unemployed by a government that has frozen an estimated 40 000 medical posts. Now to insult them in this way, is disgraceful."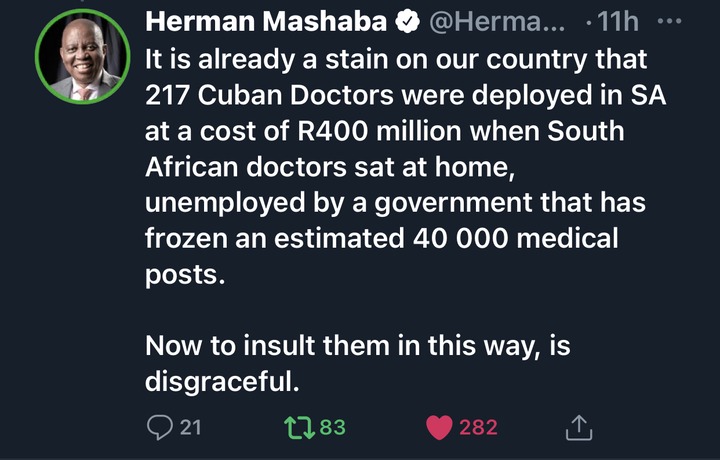 Link to the post and also comments- https://twitter.com/hermanmashaba/status/1356547180274872322?s=
@Maba, "No one is entitled to any job just because you holds a green bar I D book. Experience counts in everything . That why you would find CEO at MTN from Zimbabwean or anywhere else. Since 1994 South Africans are being fooled by thinking having an I D is a ticket to everything ."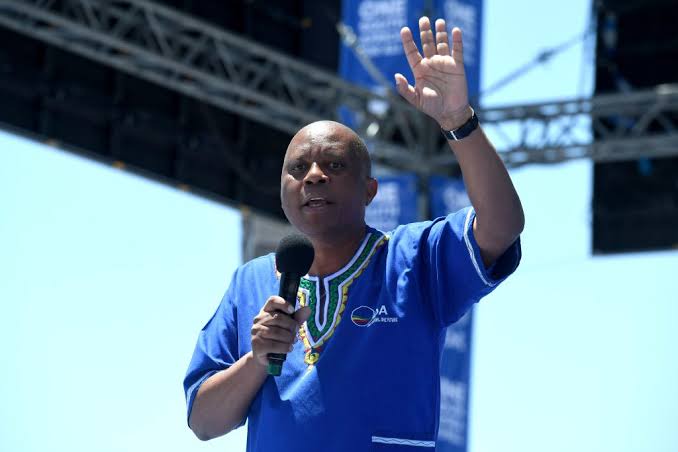 @tumelo, "While the same government is not doing enough in caring for our children it sent to Cuba on the ANC's sham of a study program! This government can't give our children in Cuba the most basic necessities but it is spending our taxes on their Cuban imports!!!"
SOURCE: SOCIAL MEDIA TWITTER
Content created and supplied by: FaithNkosi (via Opera News )