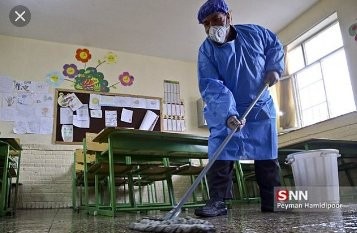 The corona virus pandemic ruined many things for everyone since got retrenched. On the other hand it opened doors for some since they got temporary jobs at schools. Some are cleaners , teachers while some are screeners it was supposed to be a good thing but it is a sad thing.
Our parents thought they were going to work in order for them to be able to provide for their children's needs and wants. Nobody will ever believe that our parents have not been paid from January and the R3500 they were promised reduced. They received less than that last year and hoping for their salaries to increase this year. At least our screeners got paid and received R3500 this time around and it is a pity when it comes to our cleaners because they haven't received any cent from anyone.
Our leaders get their salaries every month without any cent missing but it is hard to fulfill their promises when it comes to our parents. South African government should stop making empty promises and except the fact that it has failed us as a nation.
Content created and supplied by: SimplicityB.A (via Opera News )