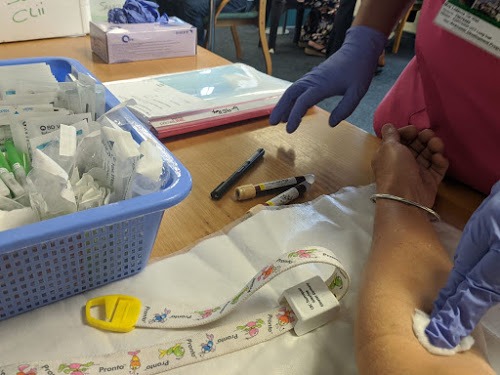 Black South Africans who don't have matric are seemingly more willing to take the Covid-19 vaccine than white and better-educated people. 
This comes after people were asked if they want the vaccine or not, these findings and analysis are from the UJ/HSRC Covid Democracy. Somehow this offended most people who do not have qualifications because they feel like they are being insulted by what the person/study is saying, and there were even percentages that were stated in the article and they seem to be more indeed.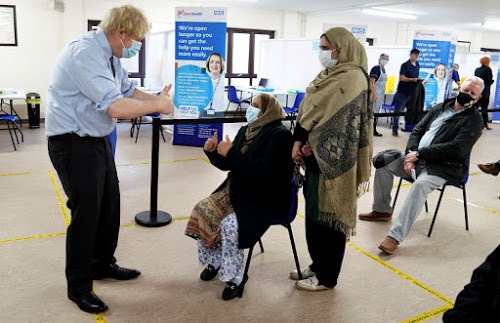 Black and uneducated people are in the frontline service jobs, of course they will want to take the vaccine because they are the most exposed and the most vulnerable community.
A furious tweep said "If this is not racism by this newspaper, i don't know...see why its important to bring this apartheid establishment to its knees. This is why we have to destroy all this apartheid establishment, what kind of insults are this...firstly when did people queue up for this vaccines."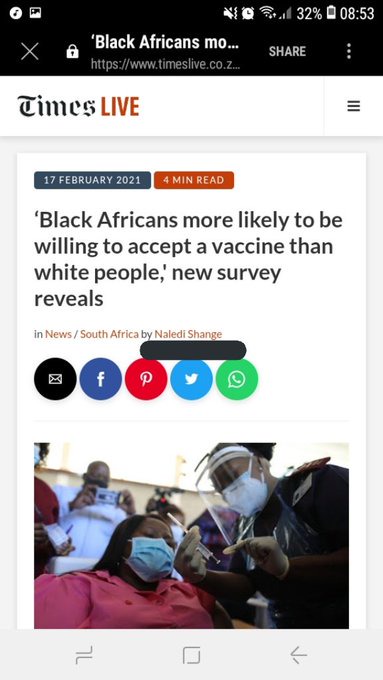 Reference to black South Africans without matric should correspond with reference to whites without matric, that would be a more accurate reportage/analysis. Are all people who died of Covid-19 not educated or "Black"? And who said having a matric certificate makes you a better person? It has really dawn that education serves no purpose to those who think they are better than others because of "being educated ", there is no study.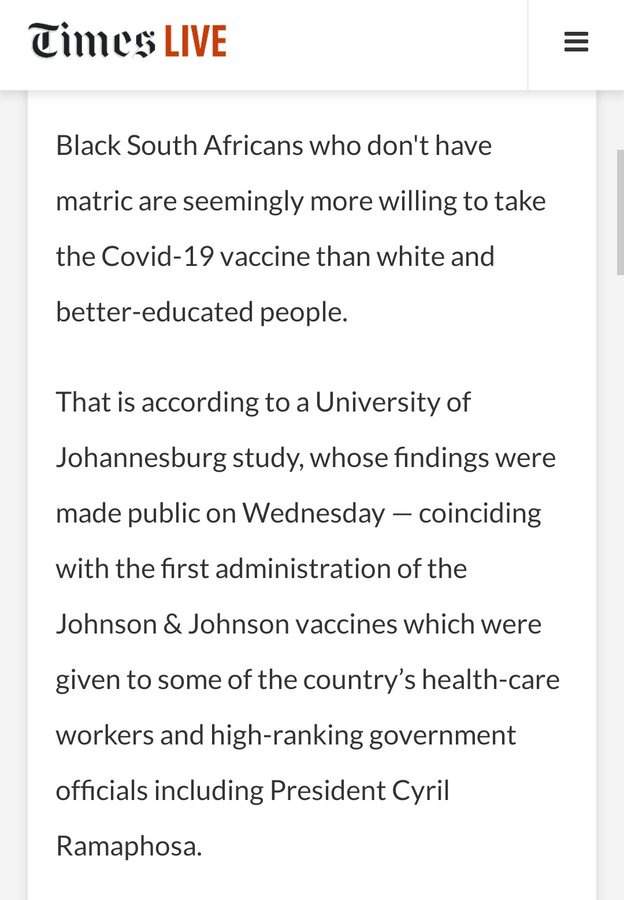 They have seen the devastating effects of Covid-19 and they do not need pseudo political reasons to do so, they follow their instincts.
The other thing that is disturbing is the fact that people are asked about their educational levels instead of their health concerns before they are given vaccine.
https://www.timeslive.co.za/amp/news/south-africa/2021-02-17-study-reveals-black-and-less-educated-people-more-willing-to-take-covid-19-vaccine/
Content created and supplied by: Mzansi_News (via Opera News )