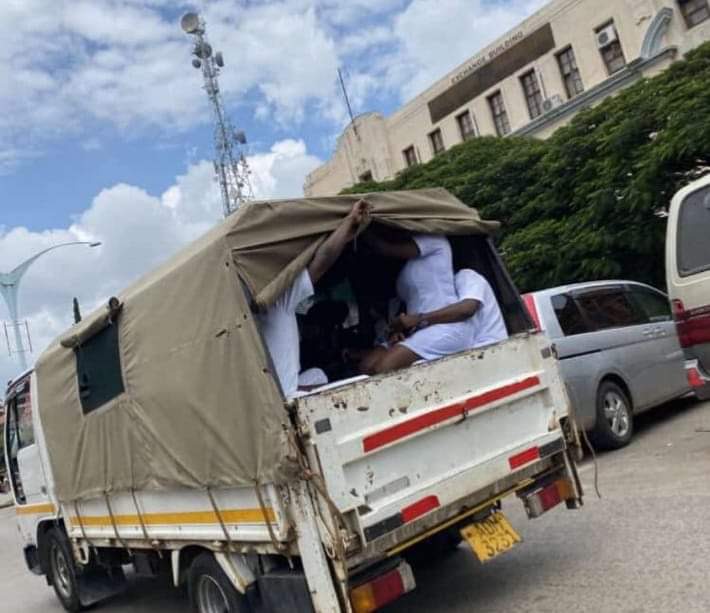 Results of corruption by Leaders in a burden and curse to the poor and innocence. Those who think they own Zimbabwe will never see heaven. God have mercy for the people of Zimbabwe.
They should be going home in their cars but dem looters won't allow them to own one. It is believed that the impoverished country is struggling to give their front line workers enough pay, matter of fact they do not have money for them most of the time.
The workers work for free outnof the goidnessnof their hearts, South African front line workers should stop carrying, about not receiving the Novel Peace Prize because their counterparts are not even owning cars.
They should be humble and act accordingly, that's course the South African doctors and nurses. The incident has caused a stir, and Zimbabweans are defending their actions and submissiveness in voting for the oppressors that keep oppresing them.
They are a disgrace because they allow this to happen to their own people and they watch while they caregivers are being treated this way, they like to claim that they are very intelligent, but where is the intelligence here..even the blind can see that they are idiots here.
Their country is in disrepair, their leader Mnangagwa is a foreign national of Zimbabwe, but their president. Zimbabweans are the most stupid people who belive that they are smart because they were taught the syllabus if the oppressors, which was designed to keep them foolish while they stole from them their resources.
Zimbabwe was once the greatest country in Africa, but now its the worst, and that is why all of them want to be South Africa so much.
https://m.facebook.com/story.php?story_fbid=2921285831462510&id=1926833307574439&sfnsn=scwspmo
Content created and supplied by: Crime_spotter (via Opera News )