Poverty is a phenomenon that affects several nations in the world. A large part of the world population, mainly in African countries, lives in these conditions. The Human Development Index (HDI) is used to measure the level of poverty in global societies today, and takes into account issues such as education, income and life expectancy.
The five poorest countries are all from Sub-Saharan Africa, a region which continues to be held back by problems such as institutional weakness, corruption, poor infrastructure and a lack of human capital
Liberia (GNI per capita: $710)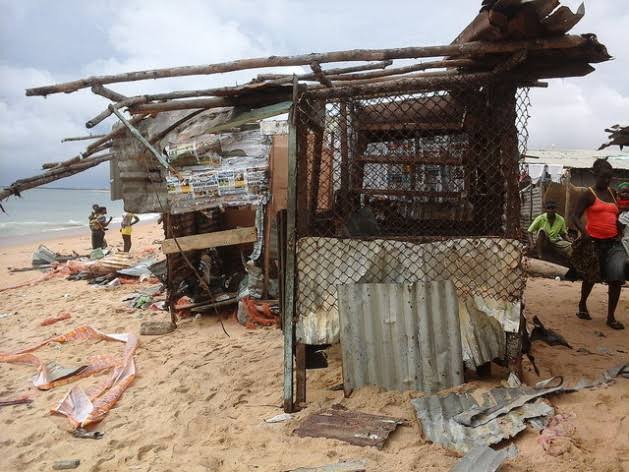 The economy of Liberia is extremely underdeveloped, largely due to the First Liberian Civil War from 1989–96. Liberia itself is one of the poorest and least developed countries in the world.
Until 1979, Liberia's economy was among the more developed and fastest-growing in Sub-Saharan Africa, but after the 1980 coup d'état, it declined, and the civil war destroyed much of Liberia's economy and infrastructure, especially the infrastructure in and around the nation's capital, Monrovia. The war also caused a brain drain and the loss of capital, as the civil war involved overthrowing the Americo-Liberian minority that ruled the country. Some have returned since 1997, but many have not.
Richly endowed with water, mineral resources, forests, and a climate favorable to agriculture, but poor in human capital, infrastructure, and stability, Liberia has a fairly typical profile for Sub-Saharan African economies – the majority of the population is reliant on subsistence agriculture, while exports are dominated by raw commodities such as rubber and iron ore. Local manufacturing, such as it exists, is mainly foreign-owned.
The Central African Republic (GNI per capita: $730)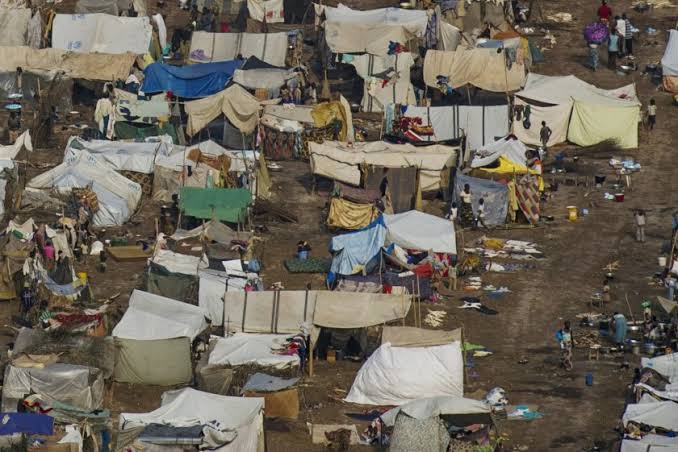 The Central African Republic, a landlocked country with a population of close to 4.9 million, embarked on a long recovery process, following a major security crisis in 2013 that unraveled its social fabric and displaced over 25% of its population.
The Central African Republic would benefit from maintaining its fiscal discipline, because it remains at high risk of debt distress. The government's efforts continue to yield positive outcomes, with a debt-to-GDP ratio that declined to 49%. Debt indicators are expected to steadily improve over the medium term. The overall deficit is estimated to rise to 2.7% of GDP in 2019, up from 1.6% in 2017. At 9% of GDP in 2018, the Central African Republic still has one of the lowest domestic revenue-to-GDP ratios in Sub-Saharan Africa. Public spending increased to 16.3% of GDP in 2018, in tandem with a rise in expenditure on goods and services. Grants remain high at 7.8% of GDP in 2018 and are projected to reach 11% in 2019, thanks to support from the development partners for the peace agreement.
Burundi (GNI per capita: $770)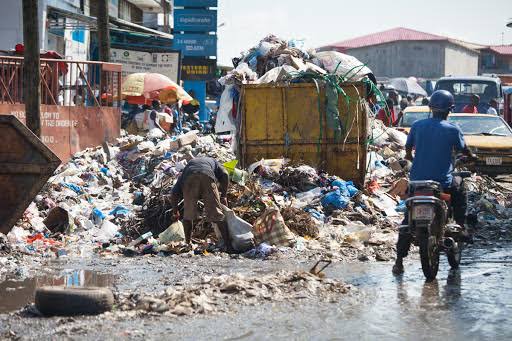 A land-locked, low-income country in East Africa, Burundi is one of the poorest countries in the world, ranking 185th out of 189 countries in the 2019 Human Development Index. More than 65 percent of the population lives in poverty. Burundi has the highest hunger score and is the 9th food security crisis in the world, sharing similar levels with Somalia, according to the 2018 World Food Security Report. More than 50% of the population is chronically food insecure in a country where the total annual production of food would only cover for 55 days per person per year (FAO, Dec 2017). One in three Burundians is in need of urgent humanitarian assistance.
The prevalence of chronic malnutrition in Burundi is the highest in the world, with an estimated economic impact of US$102 million a year. 56 percent of children are stunted. Underlying drivers for undernutrition include poverty, poor access to clean water, and worsening access to basic services such as health and education. A high prevalence of infectious diseases, lack of diversity in diets and poor hygiene make the situation worse. Adding to the pressure on Burundi's limited resources, over 36,000 refugees, mainly from the Democratic Republic of the Congo, are hosted in already food-insecure areas and rely on assistance for basic food and nutrition.
The Democratic Republic of the Congo (GNI per capita: $870)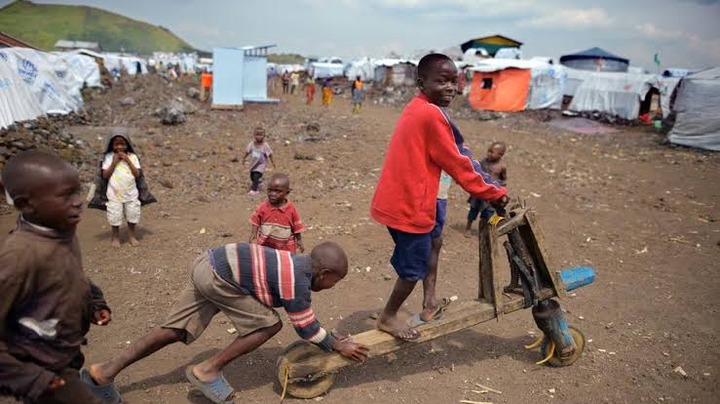 With a surface area equivalent to that of Western Europe, the Democratic Republic of Congo (DRC) is the largest country in Sub-Saharan Africa. While its poverty rate has fallen slightly over the past two decades, particularly in rural areas, the DRC nonetheless remains one of the poorest countries in the world. In 2018, 72% of the population, especially in the North West and Kasaï regions, was living in extreme poverty on less than $1.90 a day.
The DRC is still recovering from a series of conflicts that broke out in the 1990s. After several postponements of the presidential elections, Félix Antoine Tshisekedi Tshilombo—the son of Etienne Tshisekedi, the country's longstanding opposition leader—won the December 2018 election, succeeding Joseph Kabila who had been at the country's helm for 18 years.
Niger (GNI per capita: $990)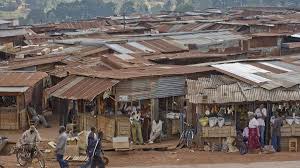 Niger is one of the poorest countries in the world
Niger is a landlocked country in West Africa, with a population of about 20 million, of which more than 97% are Muslim. It is a nation that suffers from multiple droughts and few arable areas, placing it among the poorest countries in the world.
Life expectancy is low, at 54 (CIA statistics), whilst infant mortality is high, with 25% of children likely to die before their 5th birthday. The risk of a woman dying from giving birth is 1 in 9. Niger is a country with a high proportion of young people, of whom 45% are under the age of 15. The literacy rate is also among the lowest in the world, with ratios ranging between 21% and 33%.
Poverty and extreme poverty rates are high, with 80% living on less than 2 euros per day. For even more vulnerable populations, such as people with disabilities or those suffering from debilitating diseases such as leprosy, poverty is chronic and even more dismal.
Malawi (GNI per capita: $1,180)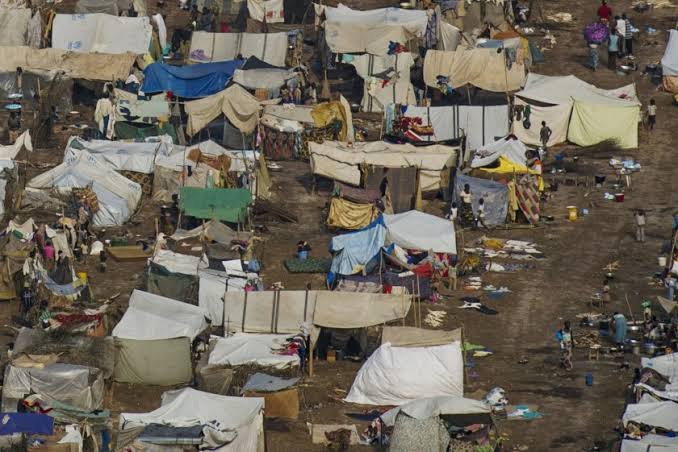 Located in Southern Africa, Malawi is landlocked, sharing its borders with Mozambique, Zambia and Tanzania. The country has an estimated population of 18.6 million (2019), which is is expected to double by 2038.
Malawi remains one of the poorest countries in the world despite making significant economic and structural reforms to sustain economic growth. The economy is heavily dependent on agriculture, employing nearly 80% of the population, and it is vulnerable to external shocks, particularly climatic shocks.
Source: https://worldpopulationreview.com/country-rankings/poorest-countries-in-the-world
Please leave a comment on what you think about this and don't forget to share article and follow me when your done for more great articles 
Content created and supplied by: LatestHotNews (via Opera News )