The rate at which illegal immigrants are trooping into South Africa is surely and certainly on the increase. In fact Herman Mashaba said it is an influx or invasion of South Africa by undocumented foreigners, and illegal immigrants masquerading as neighbors. Today, 39 illegal immigrants were arrested on their way to South Africa. The information was shared on Twitter, "#SANDF soldiers deployed under Ops CORONA arrested smugglers and confiscated the following items whilst busy with border safeguarding/protection at Maswiri Farm and near Beitbridge Border Post respectively. 
Cigarettes: R637 725-00.
Vehicle: R50 000-00.
Undocumented Persons: 39".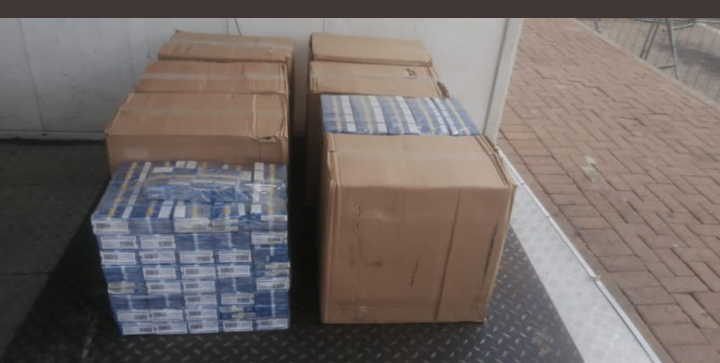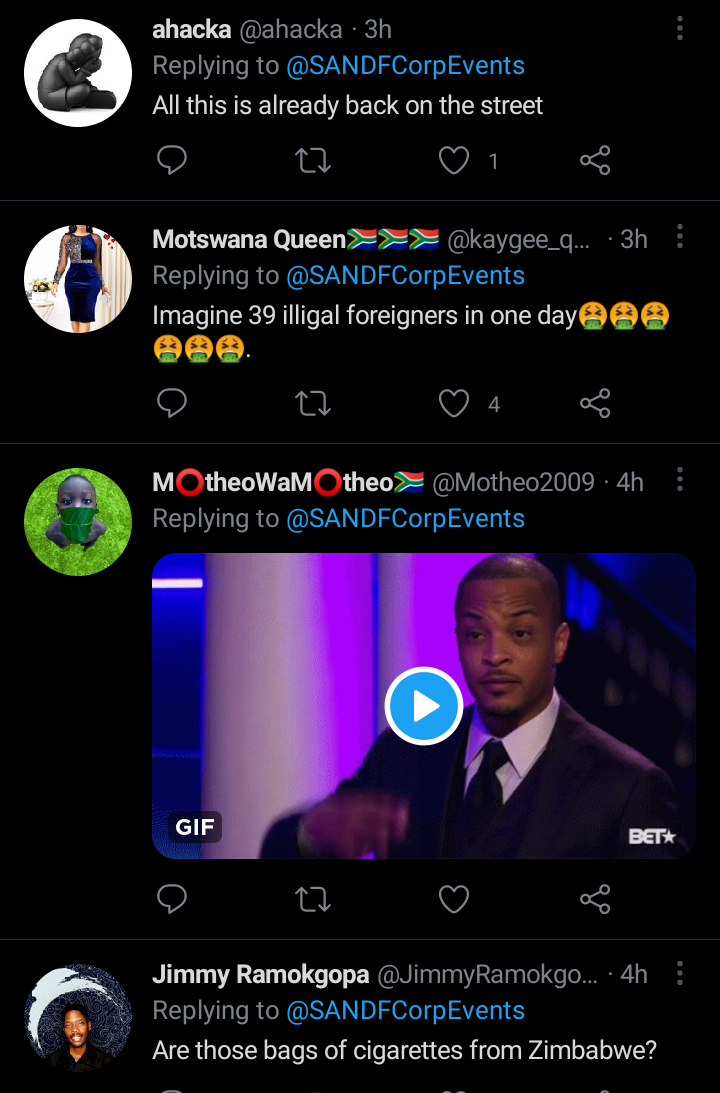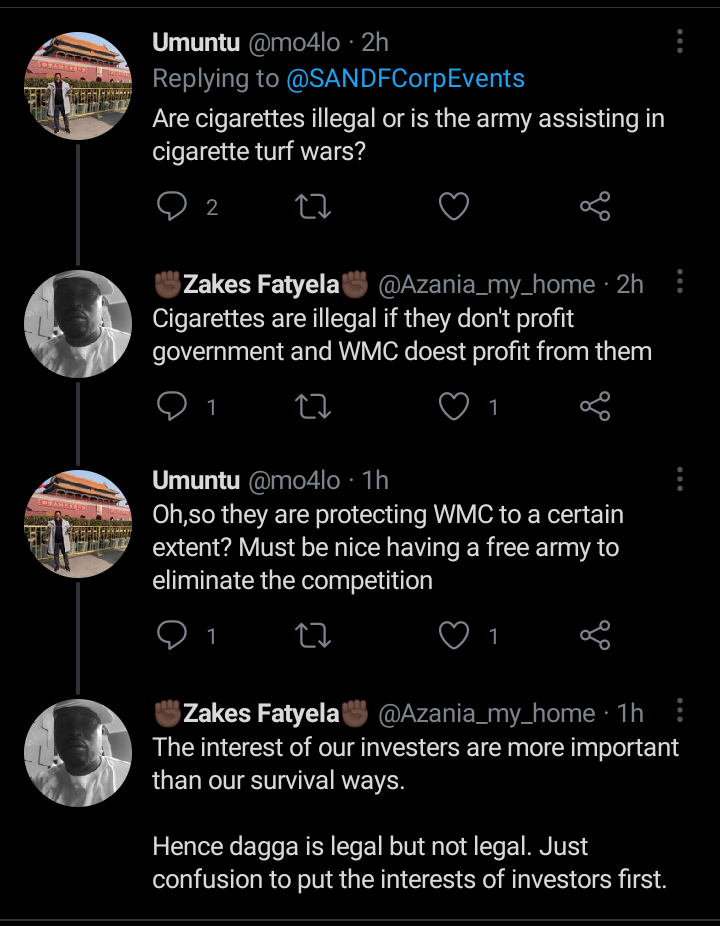 Despite the fact that Coronavirus is ravaging many countries, more illegal immigrants are trooping into South Africa. Of course, more illegal immigrants are still expected because of the harsh economic situation in many African countries caused by bad government, and massive corruption. Many Africans have been forced by economic hardship to flee their countries in search of greener pastures. While many of them come into South Africa, the country too is suffering from massive unemployment. But in the community of the blind, one eye man is the king, so many of them still prefer South Africa instead of dying of hunger and Starvation in their native countries. Even many international organizations have pleaded with the South African government, countless time to stop closing their borders in the spirit of humanity.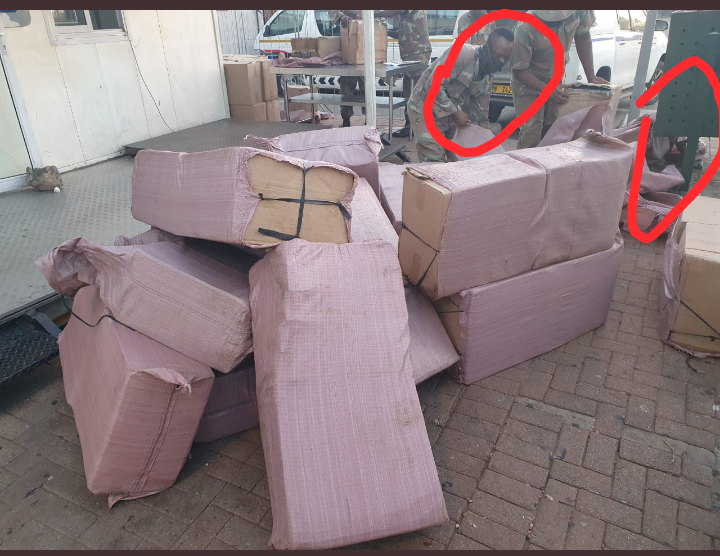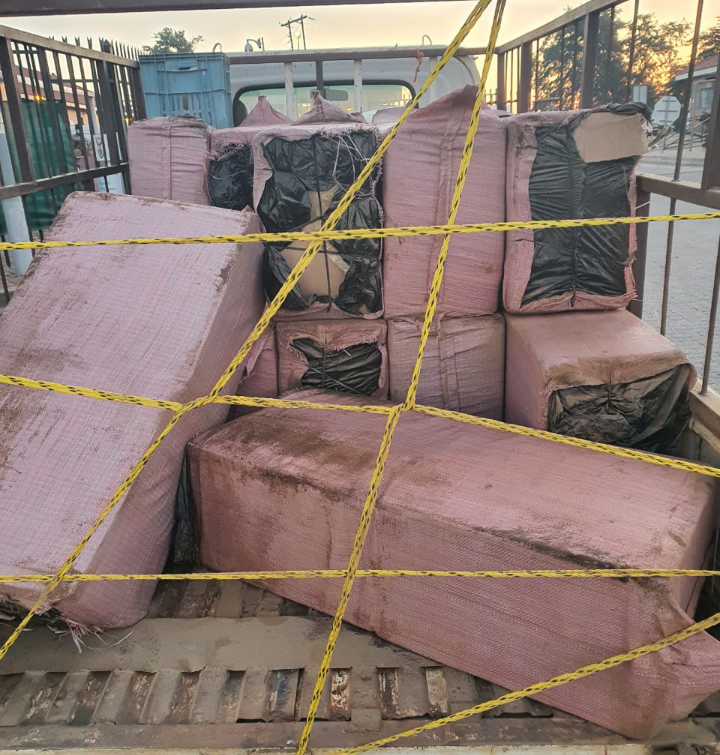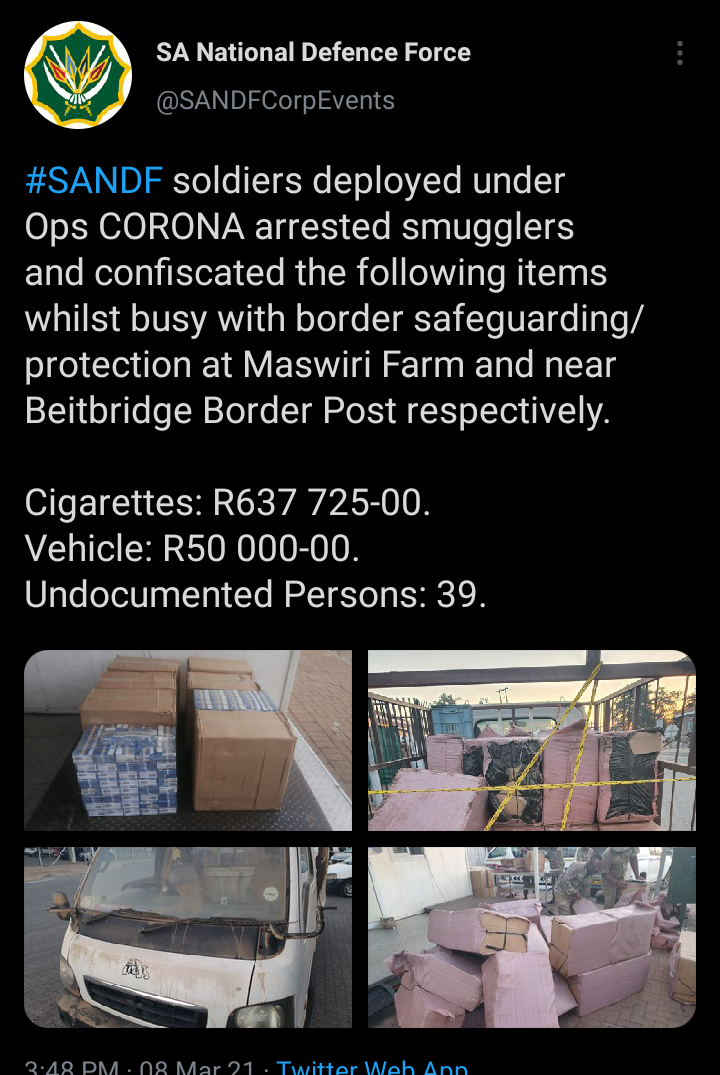 Many of the items ceased from the illegal immigrants include many cartoons of cigarettes. They were traveling in a white truck on their way to South Africa when they were caught. The SANDF were able to capture these because they were traveling in a truck. Many Illegal immigrants who meander their ways through jumping of border fences are often never caught. In fact, the border fences that cost a lot of money to erect have all been vandalized and the metals and irons have been carted away to unknown destinations by hoodlums. This is the reason it is no easy for the illegal immigrants and Undocumented foreigners to enter South Africa without hindrances. There are more than 5 million illegal immigrants and Undocumented foreigners in South Africa, and this lingering pandemic will likely force the population to increase as more illegal immigrants come daily into the country. 
Content created and supplied by: Anabelblog (via Opera News )