South Africans reacted as Nigerians in South Africa March Out in Solidarity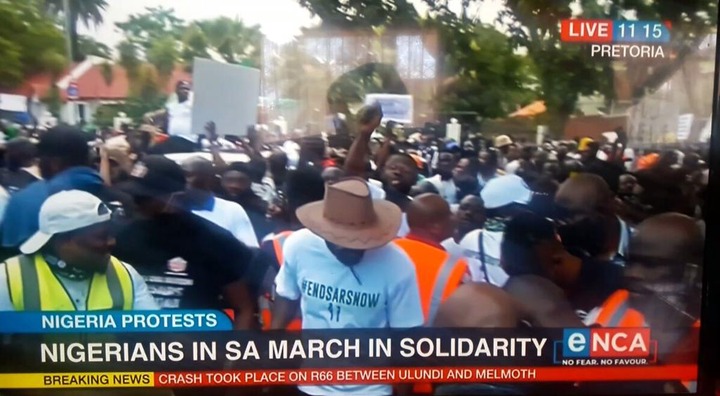 More than Hundreds South Africans has Allegedly reacted to the video footage of Nigerians in south Africa Marching out publicly for solidarity.
The information was disseminated on Twitter by a South African who was offended that Nigerians has the guts to come out to Protest despite knowing that they are not in their Country but south Africa.
According to him;
We cannot be a country in which illegal foreigners can freely roam around without any fear and even go as far as planning protests.
Immigration Laws still stand and there is no Pan African Fairytale that will override them.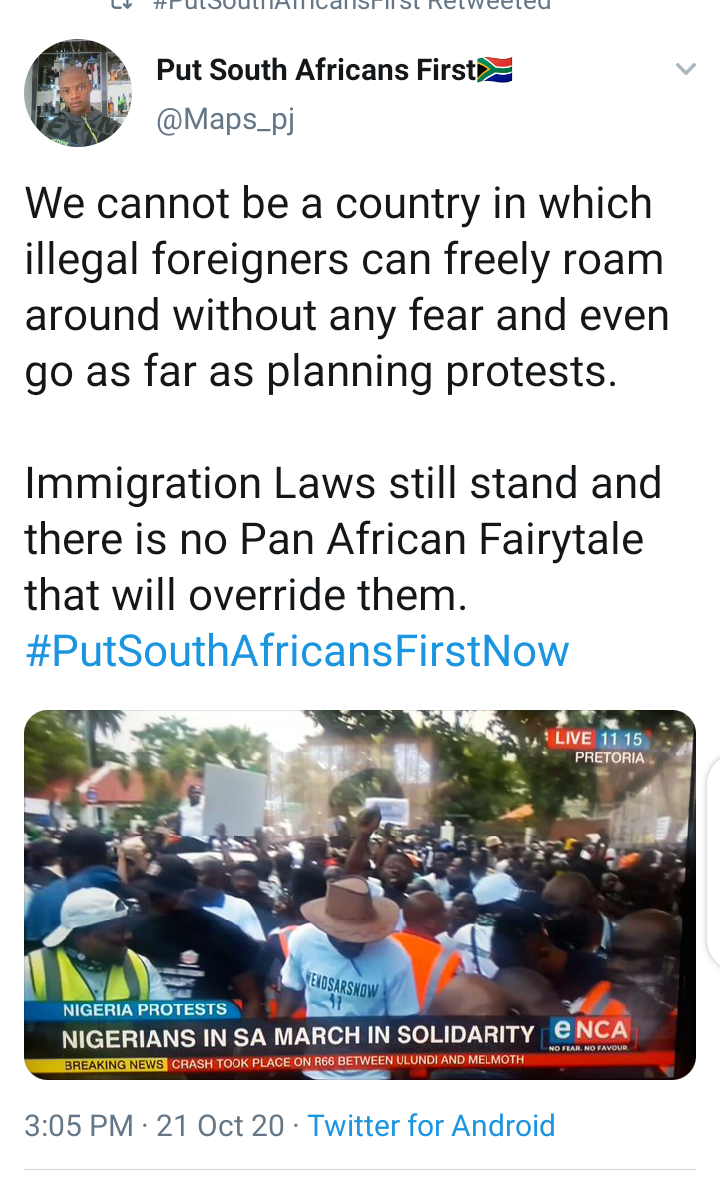 Below are some reactions by south Africans on Twitter;
@Laizy
Say that again there is one company in Bramfontein Marketsa Advantage house they only hire foreigners it's 70% of them and most are having positions from management upwards. They treat people like trash, they use illegal documents to work fake permits and IDs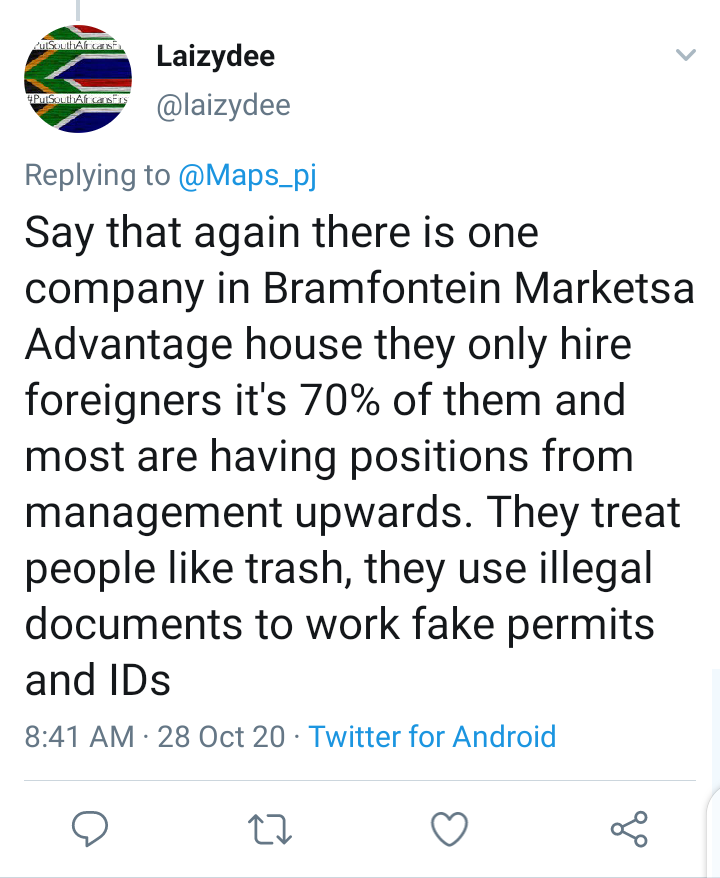 @Leg
Our country is under siege. President is quiet like a church mouse. SANDF is powerless. I mean how can they let these beasts protest in our country?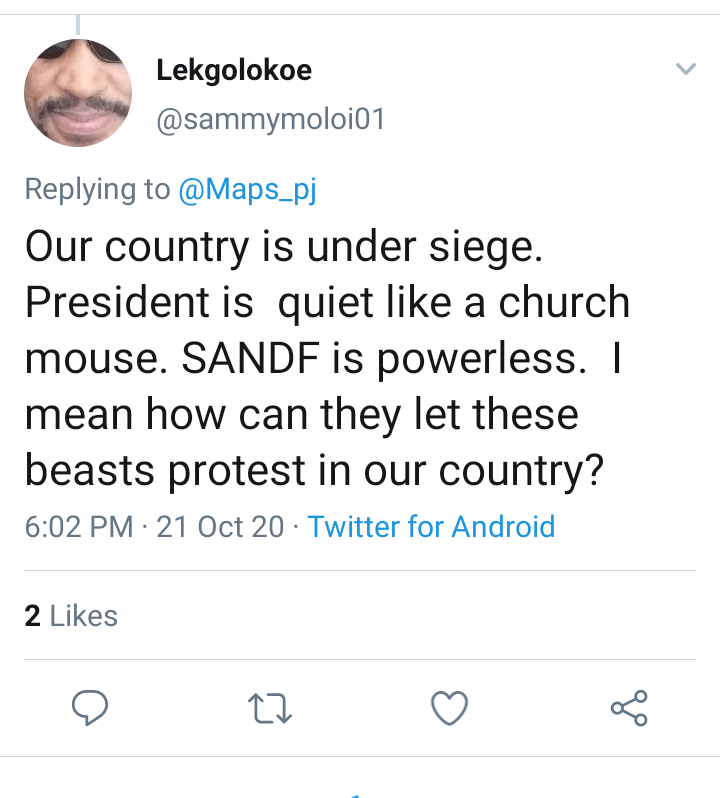 What can you say to this?
Content created and supplied by: Real_Informant (via Opera News )