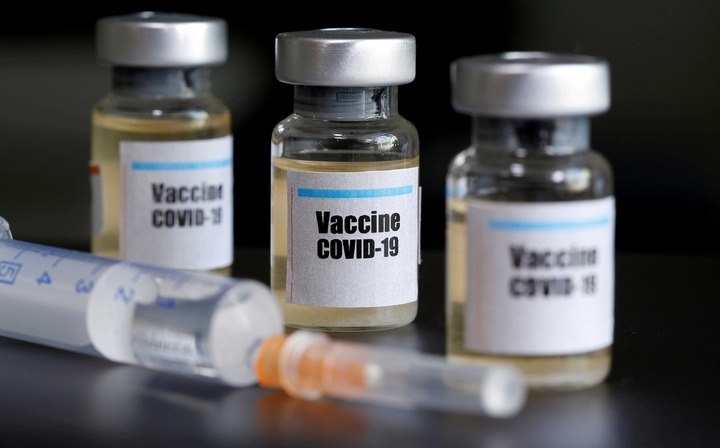 This is now the second badge of the Johnson and Johnson vaccines that has arrived in South Africa this Morning at the OR Tambo international airport where there was health care workers and the eNCA to welcome them.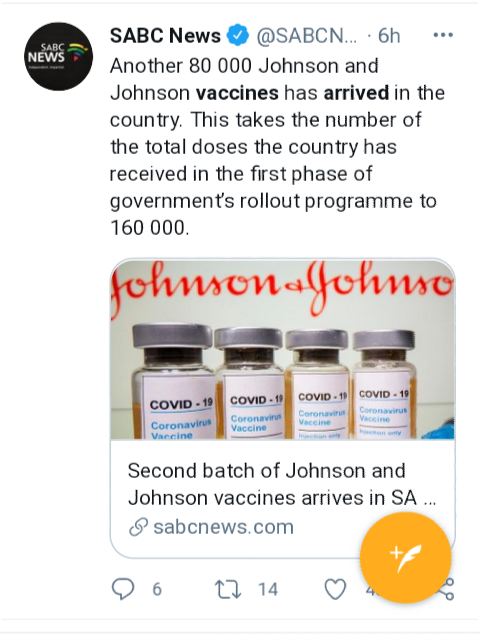 Another 80 000 Johnson and Johnson vaccines arrived in the country This takes the number of total doses the country has received in the first phase of government roll out program to 160 000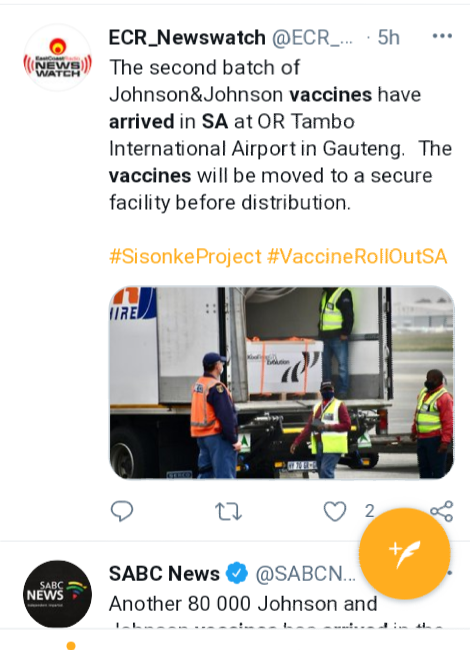 The second batch of Johnson and Johnson vaccines have arrived in South Africa at OR Tambo international airport in Gauteng. The vaccines will be moved to a secure facility before distribution.82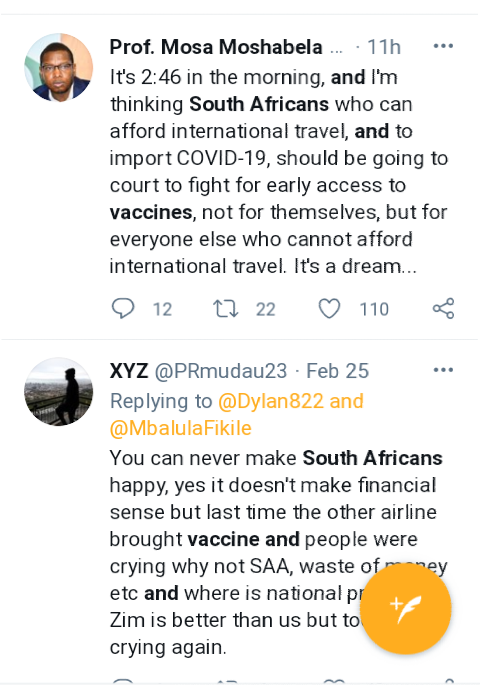 Its 2:46 in the morning and in thinking South Africans who can afford internet travel, and to import Covid19 should be going to court to fight for early access to vaccines, not for themselves but for everyone else who cannot afford international travel.
You can never make South Africans happy, yes it does not make financial sense but last time the other airlines brought vaccines and people were crying why not SAA waste of money.
Content created and supplied by: Deesphe (via Opera News )