Monday they were saying this, Wednesday they asking for tea...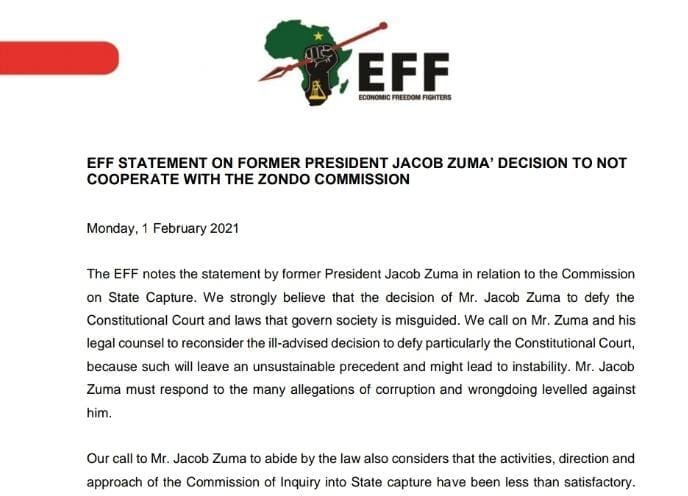 Guys me I'm done with this matter, we are not politicians. Let politicans stab each other on the back will pick up the bones...
Let's focus on building a movement that shall defend black people out of principle of black first and not flip flop for money.
We want principled unity not unity with unrepentant opportunistic agents of the enemy.
Tommorrow we fetch the BLF registration certificate from the IEC. we have lots of work ahead!
Ideologically what are the contractions, When Blacks meet ?
Politically, historically they worked together before!! by the way, it was under President Zuma, as ANC President When Julius was Expelled from the ANC.
Correctly so, it Was under Malema leadership that EFF supported the removal of President Zuma as South Africa President!! Their Political relationship within the ANC and outside the ANC has always been dynamic;
I would therefore advise us not to Pre-empt the content of the Political tea meeting between the two leaders, I would therefore challenge you as a leader to either join the meeting or have one with Julius!!
Black Unity Politically, Socially and Economically has never been this important!! If you, Julius and President Zuma, truly want Total liberation of the Black Majority!!
Since what we have seen, since 1994, was the advancement of the few Political Elitist and Few Black's.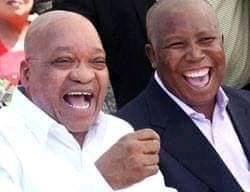 Source: https://m.facebook.com/andile.mngxi?refid=13&ref=opera_speed_dial&_ft_=mf_story_key.1909939225831583%3Atop_level_post_id.1909939225831583%3Atl_objid.1909939225831583%3Acontent_owner_id_new.100004465725031%3Athrowback_story_fbid.1909939225831583%3Aphoto_id.1909939195831586%3Astory_location.4%3Astory_attachment_style.photo%3Athid.100004465725031&__tn__=%2Cg
Content created and supplied by: Alupheli (via Opera News )