South African opposition parties are taking their turns to make mockery of Herman Mashaba on social media after the citizens' newspaper reported that the former mayor is begging opposition parties for a coalition against ANC, saying that only one party cannot unseat ANC. Herman Mashaba was quoted as saying that only a formidable coalition of opposition parties in the country can only unseat ANC, as he also called for unity of purpose.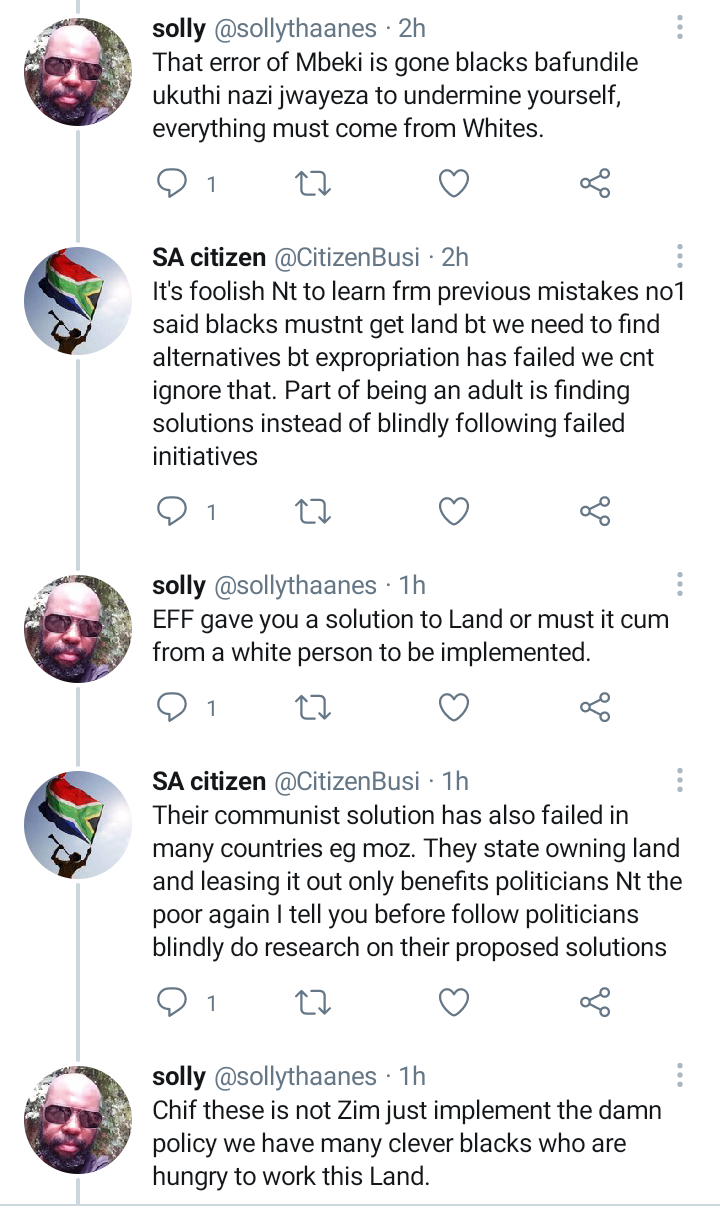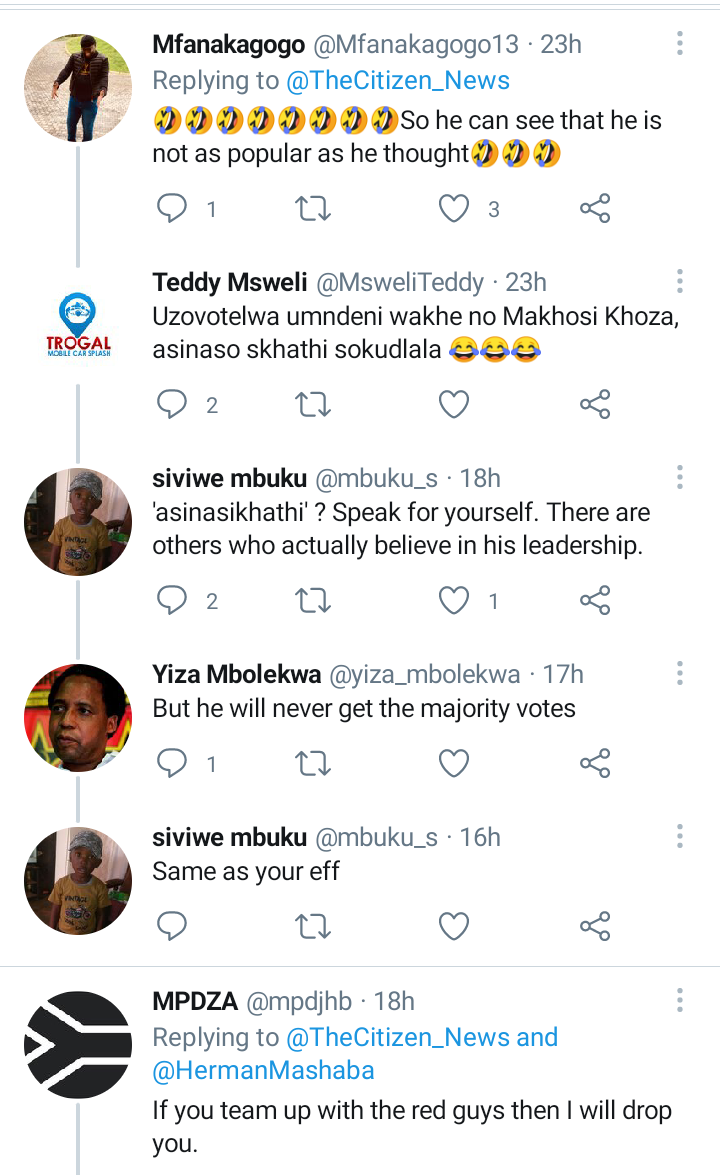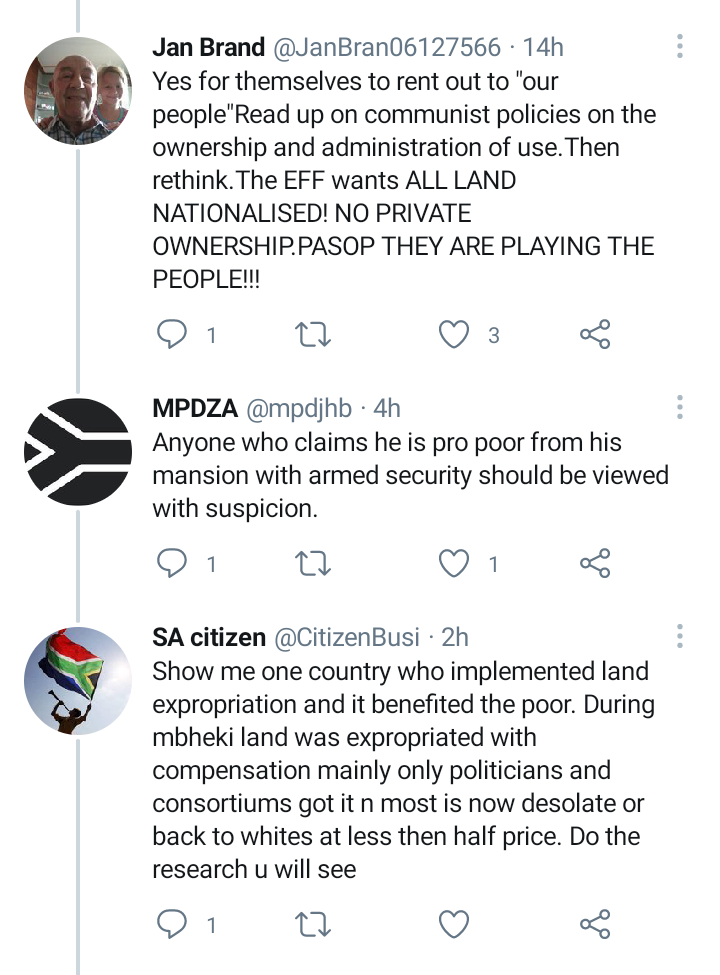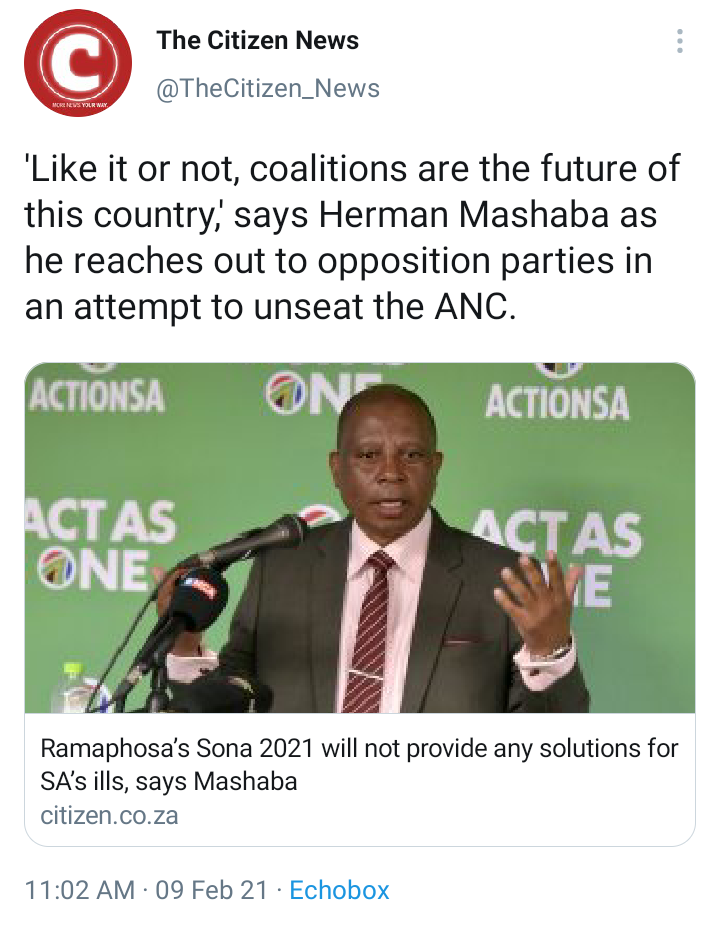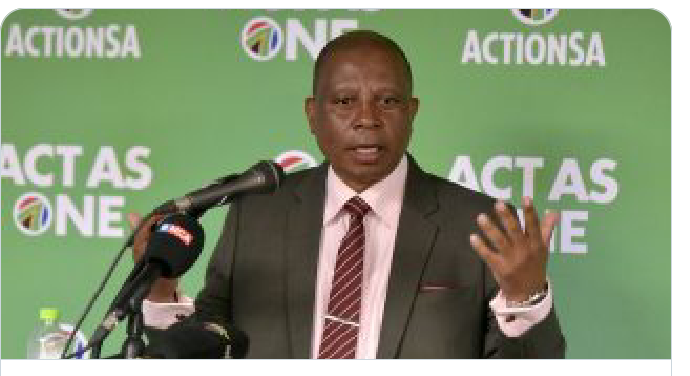 However, the call only ended in mockery. They mocked him for calling for coalition when he is yet to contest any election. They told him that he is not popular after all but kept running his mouth in the media. Furthermore, they also urged him to test out his popularity first before calling for any kind of coalition. One EFF member bluntly told him, "He is desperate this one. He must contest on his own first". Actually, only a formidable coalition can unseat the ANC, but the opposition parties in South Africa may not be able to unite because their policies are different.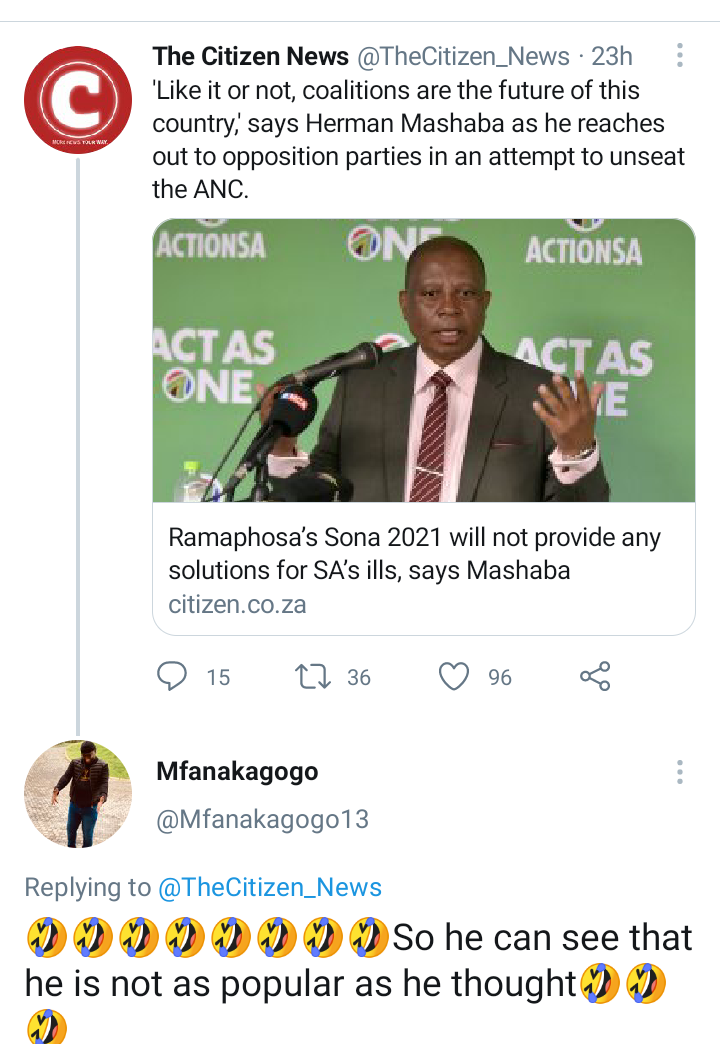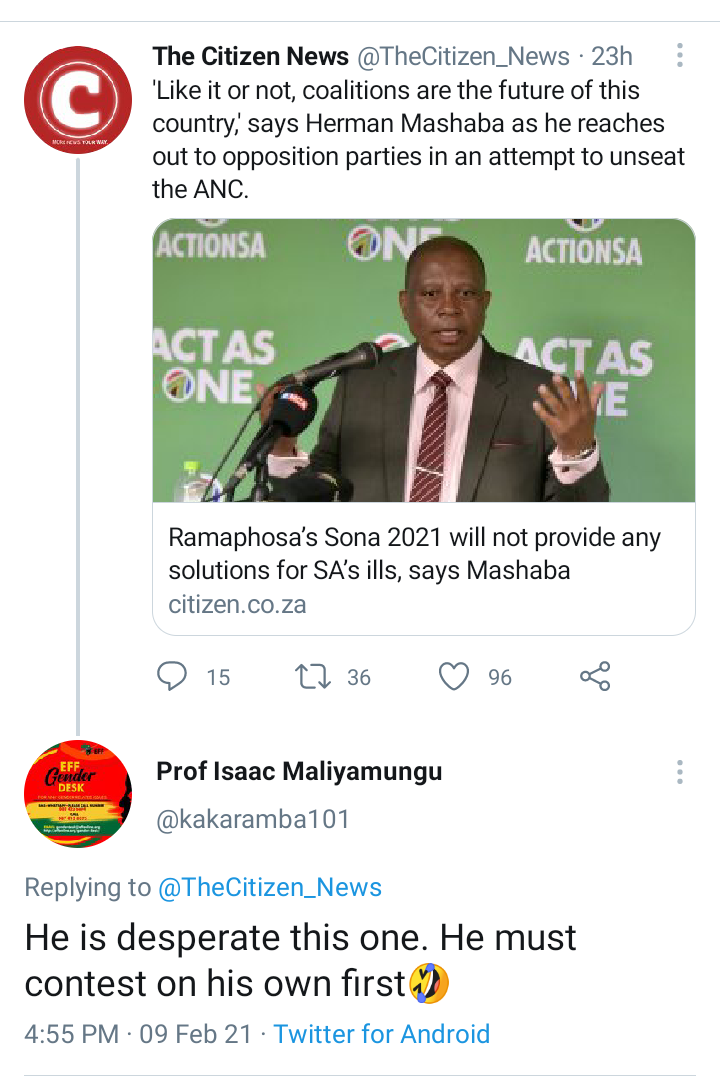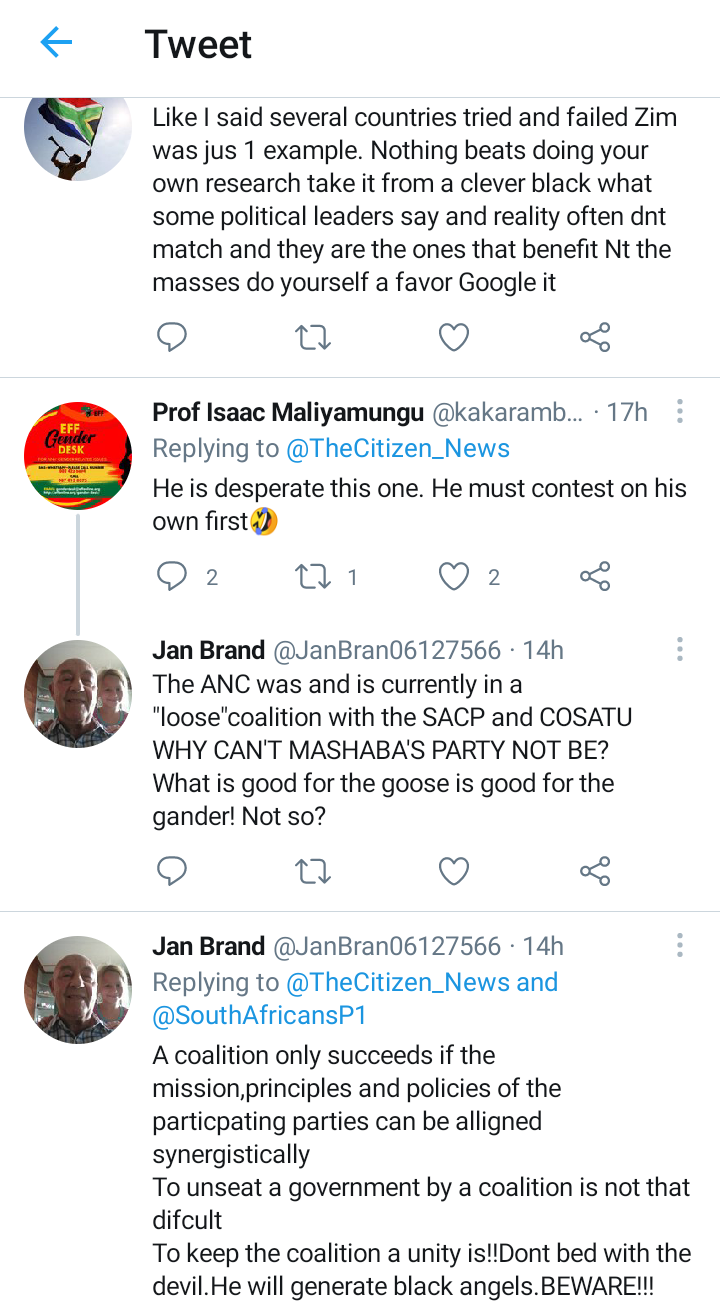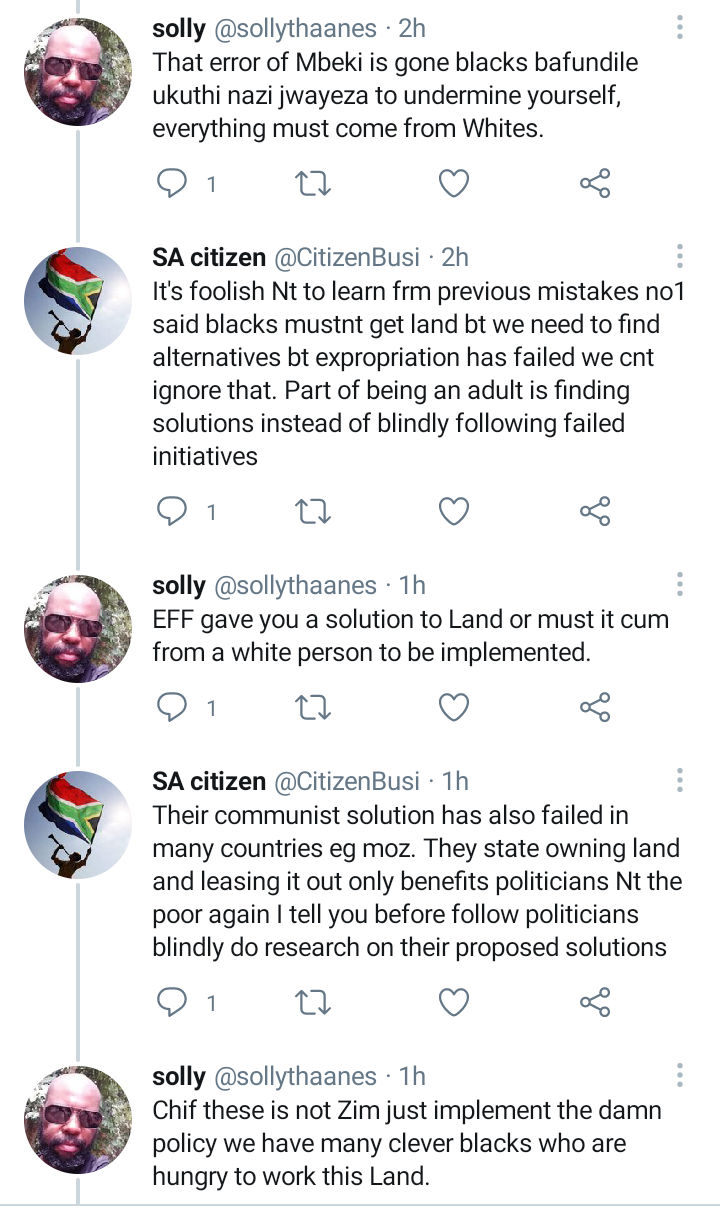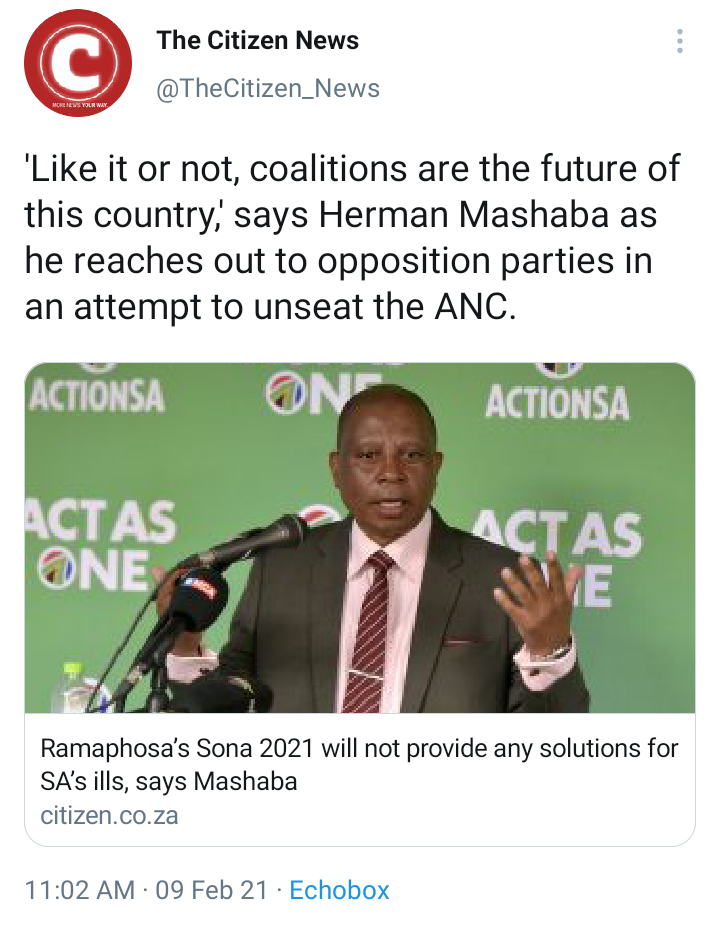 The Economic Freedom Fighters may not be able to join with Action South Africa because, while the EFF advocate for open borders, the Action South Africa political party advocate for strict borders control and, even the deportation of undocumented migrants. One person mock Mashaba saying "So he can see that he is not as popular as he thought" Nothing positive have come out of the call by Mashaba except mockery ". It will be extremely hard or rather difficult for other political parties to join Herman Mashaba considering the fact that both Democratic Alliance and the Economic Freedom Fighters see him as xenophobic.
Content created and supplied by: Anabelblog (via Opera News )