Its a big day for the Zimbabweans as the country begins the process of rolling out the Covid-19 vaccine doses that were retrieved from the People's Republic of China.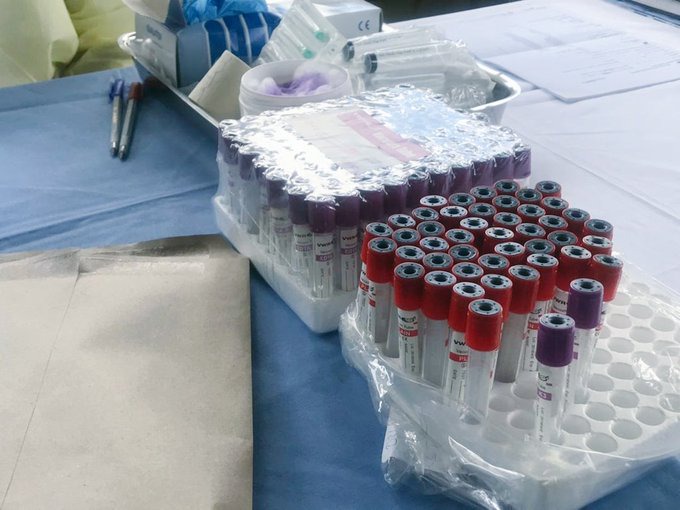 The Sinopharm vaccine doses landed in the country on the 15th of February 2021.As a result of that delivery, the programme of vaccinating will be taking place today(18 February 2021).
The rollout according to the media statement that was released yesterday will begin in the capital Harare. It is noticed however that the vaccination will be done on a voluntary basis and it will be done free of charge. The first phase of vaccination is targeted at the most vulnerable members of the public.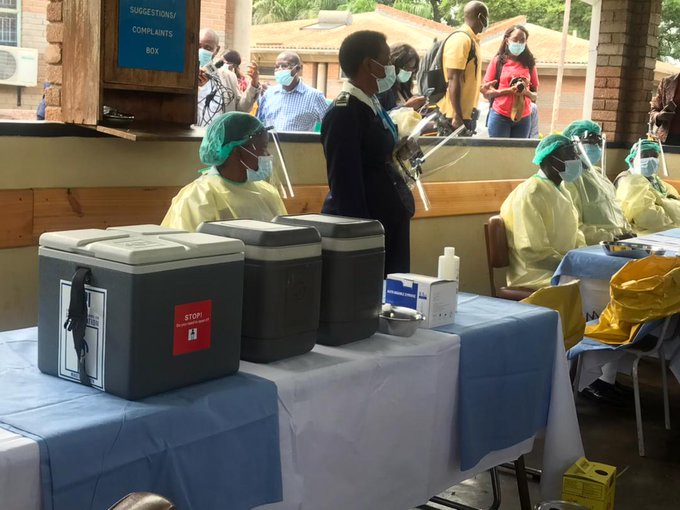 These include the health workers, the village health workers, the ZIMRA officials at the ports of entry and the immigration employees. The vaccine rollout comes at a good time when Zimbabwe is fighting against the Covid-19 pandemic that has claimed many people in Zimbabwe.
Below is a media statement that was released by the Zimbabwean Secretary of Information Nick Mangwana.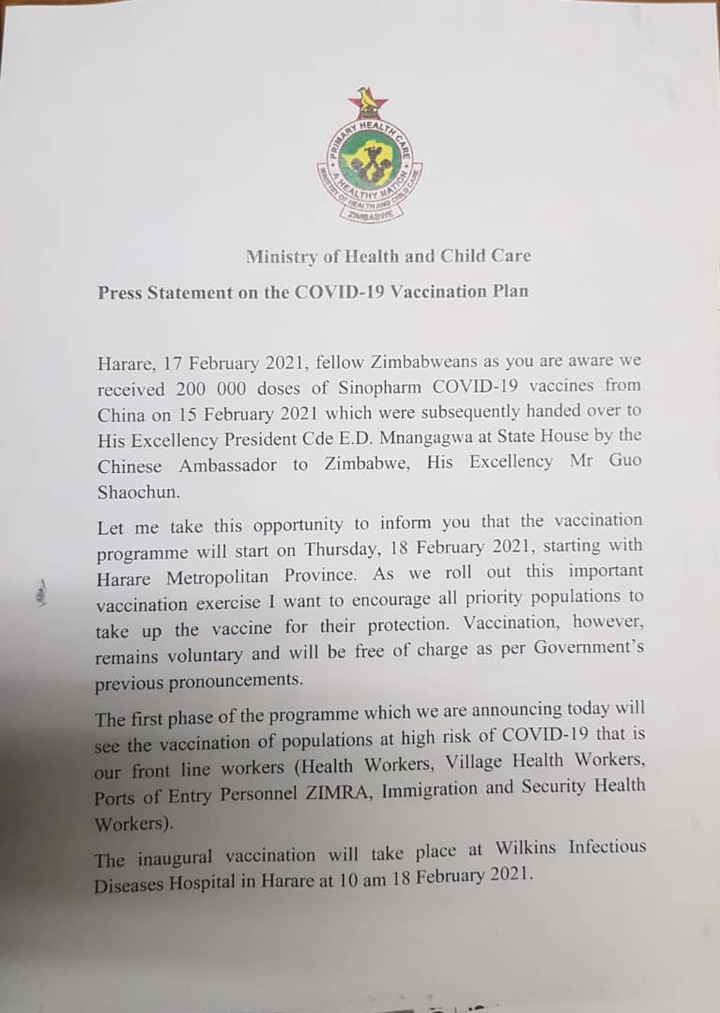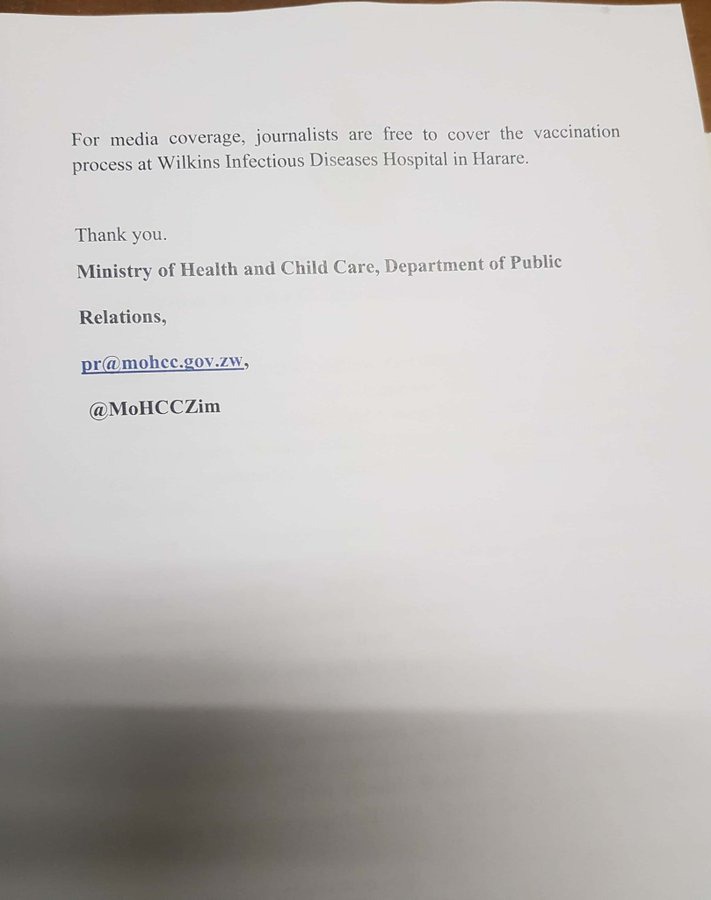 Here are other pictures showing some members of the Zimbabwean public getting ready to have the rollout started.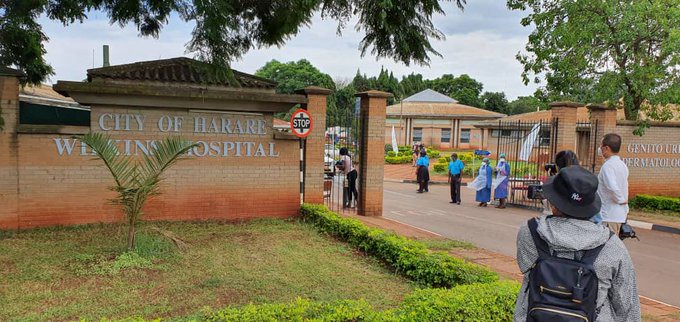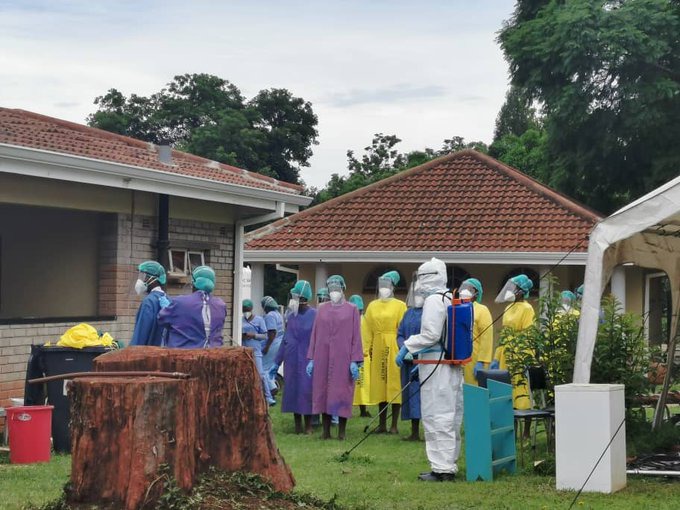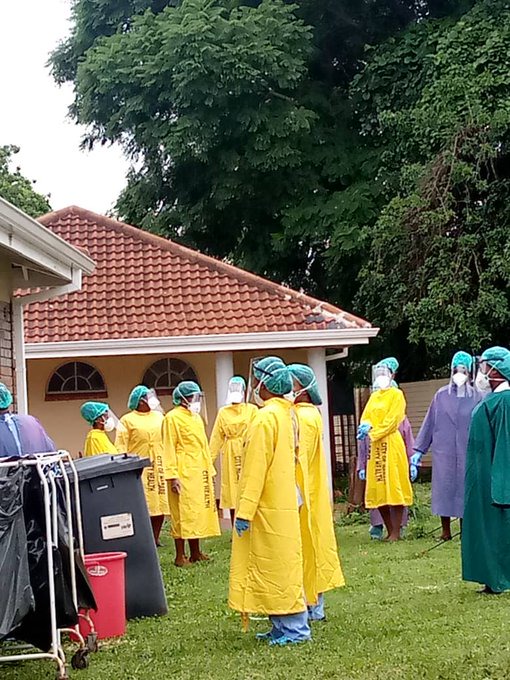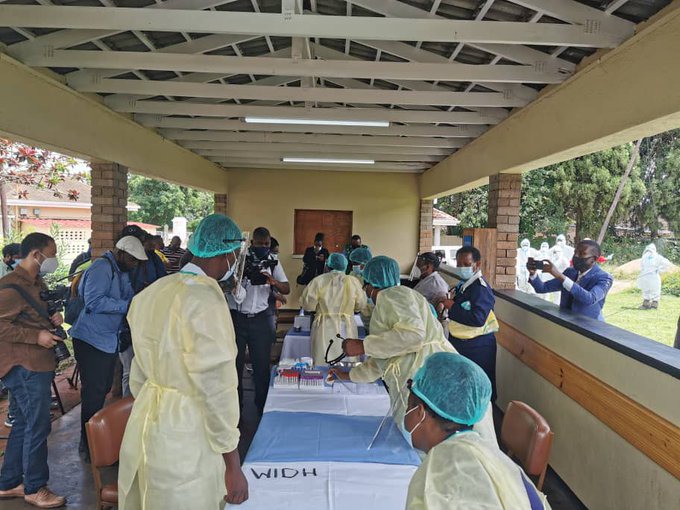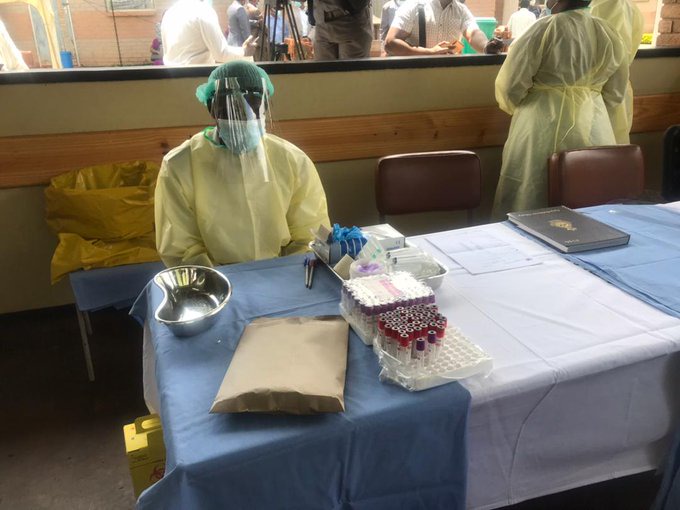 Content created and supplied by: Kukizi (via Opera News )