Zimbabweans Abandon Their Lands Jump the Border Fence, Fighting to Become Farmer Worker in SA- Man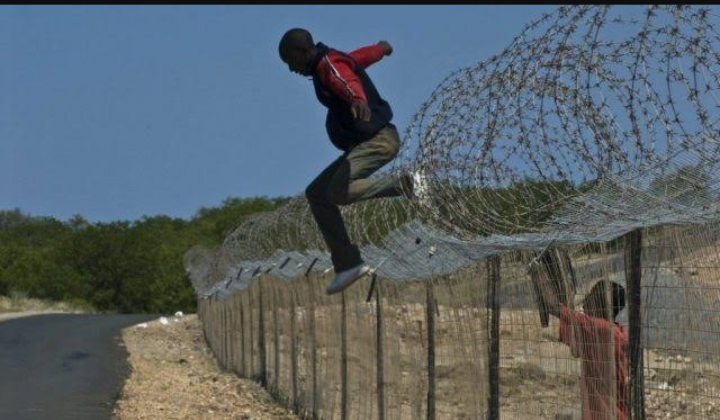 South African man has allegedly shaded Zimbabweans for running away from their country after claiming and fighting for their Land.
The south African man then added that, Zimbabweans did not know that they were going to abandon their Land after fighting seriously for it and now the land that they fought for is the same land they are running for.
According to him;
Zimbabweans were in ecstasy when seizing land. Little did we know that they will later abandon the land, jump the border fence and fight to become Farmworkers in South Africa.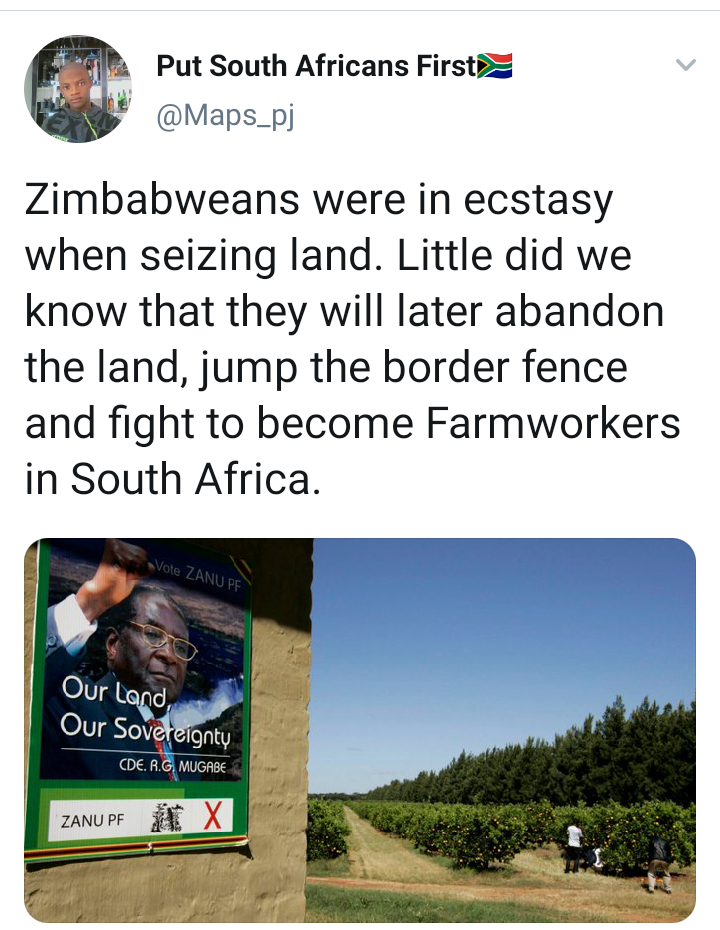 Below are some reaction on Twitter;
@Le
What we don't realize is that they will be the last to laugh. There is a serious attempt to merge the two countries and when that happens, we South Africans will be without land. Because they have title deeds to that land, they will be getting funding. What about us?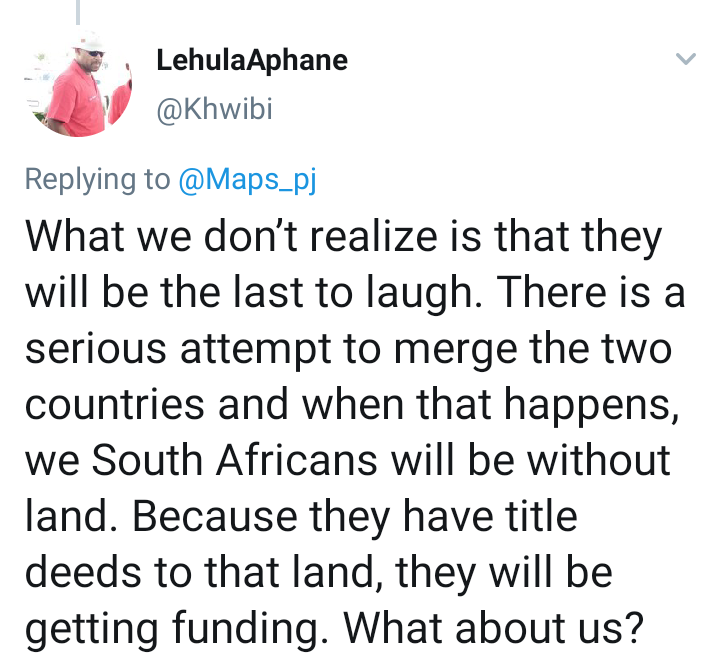 @The
Being loud mouthed about issues you have zero knowledge is very dangerous. And stop with the stereotyping. How many Zimbabwean Drs are in SA? Engineers? Accountants?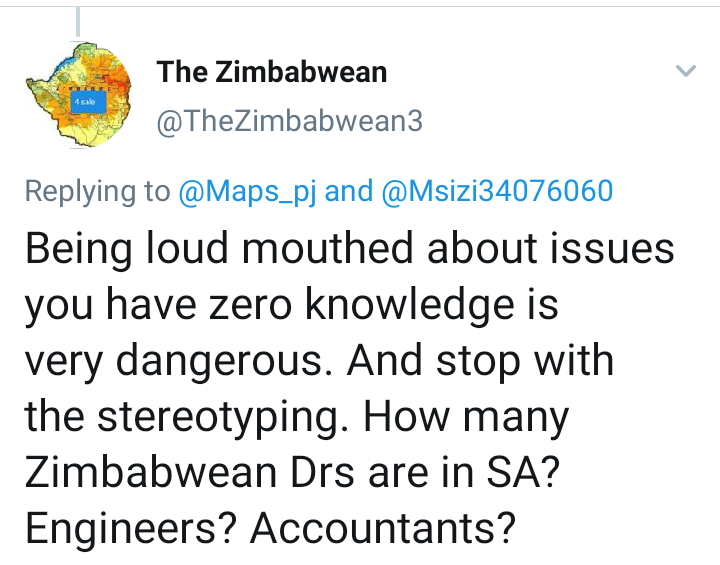 @John
The Zimabwens who are jumping borders are probably the ones like you who are against land reform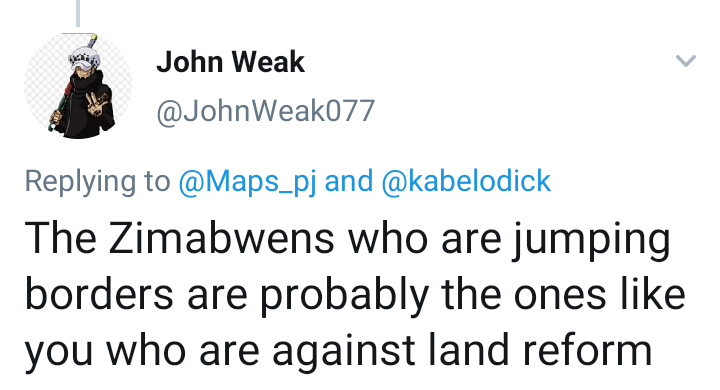 @Put
We love you from a distance. Long distance relationships work just fine. You don't have to flood here in your millions. We're poor ourselves and you're dragging us deeper into poverty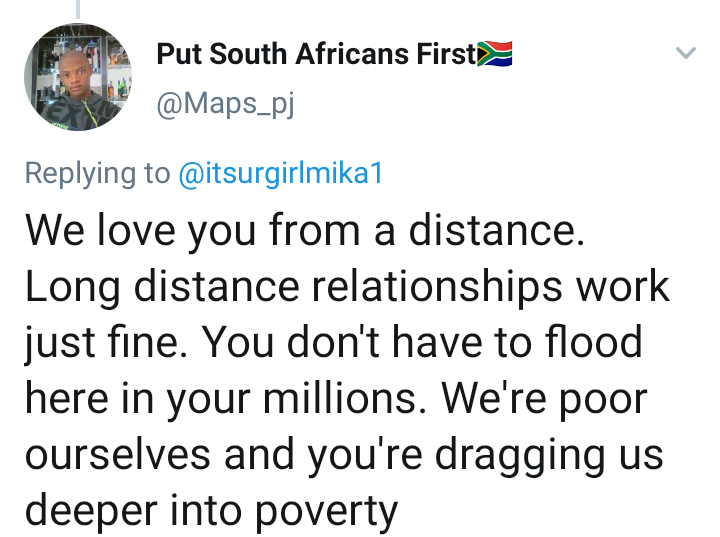 Man returns from abroad secretly catches his wife in bed with another man three days later (watch video)
What can you say to this?
Content created and supplied by: Legitboy (via Opera News )