Herman Mashaba have personally gone to Hillborow today and have met with the police. He also inspected lots of facilities that were rumored to have been vandalized by some unknown illegal immigrants, especially railway tracks. Mashaba lamented that the few years the ANC government have been ruling the country, nearly all the railway tracks are gone. Therefore, he told one of his followers, "Please post pictures for South Africans to see their country being destroyed under their watch. Let's all take the responsibility to expose the rot". According to sources close to the politician, he has gone there for cleansing, after it was reported that some immigrants had engaged citizens in a terrible fight a few days ago.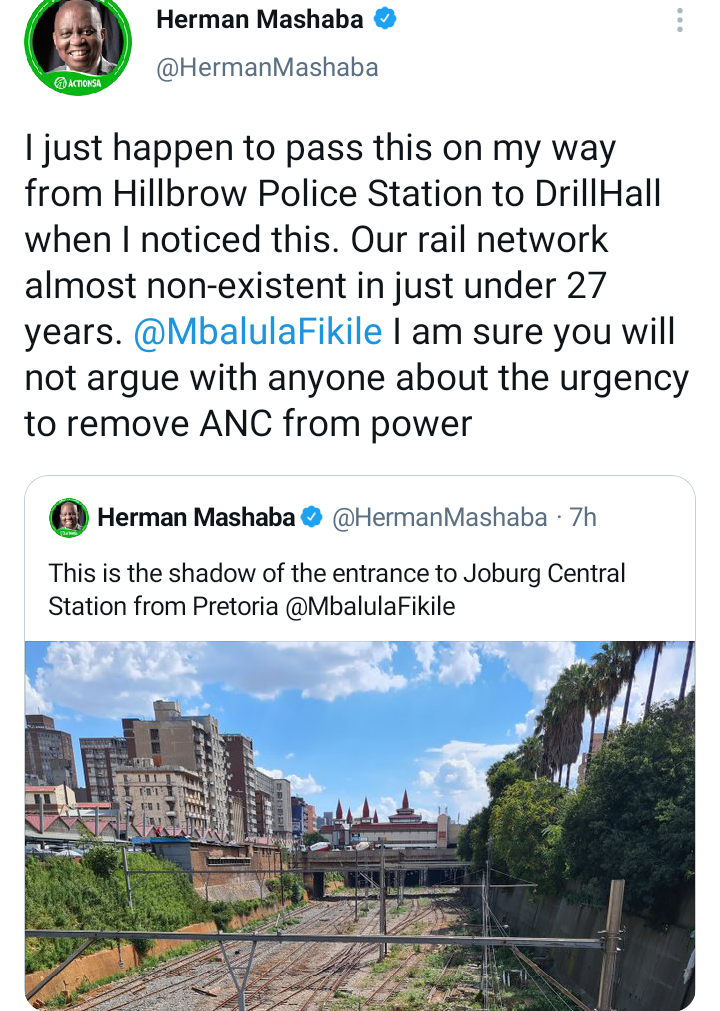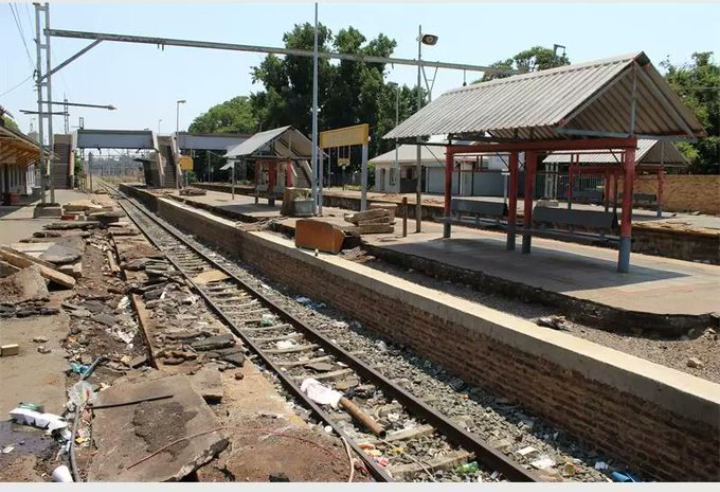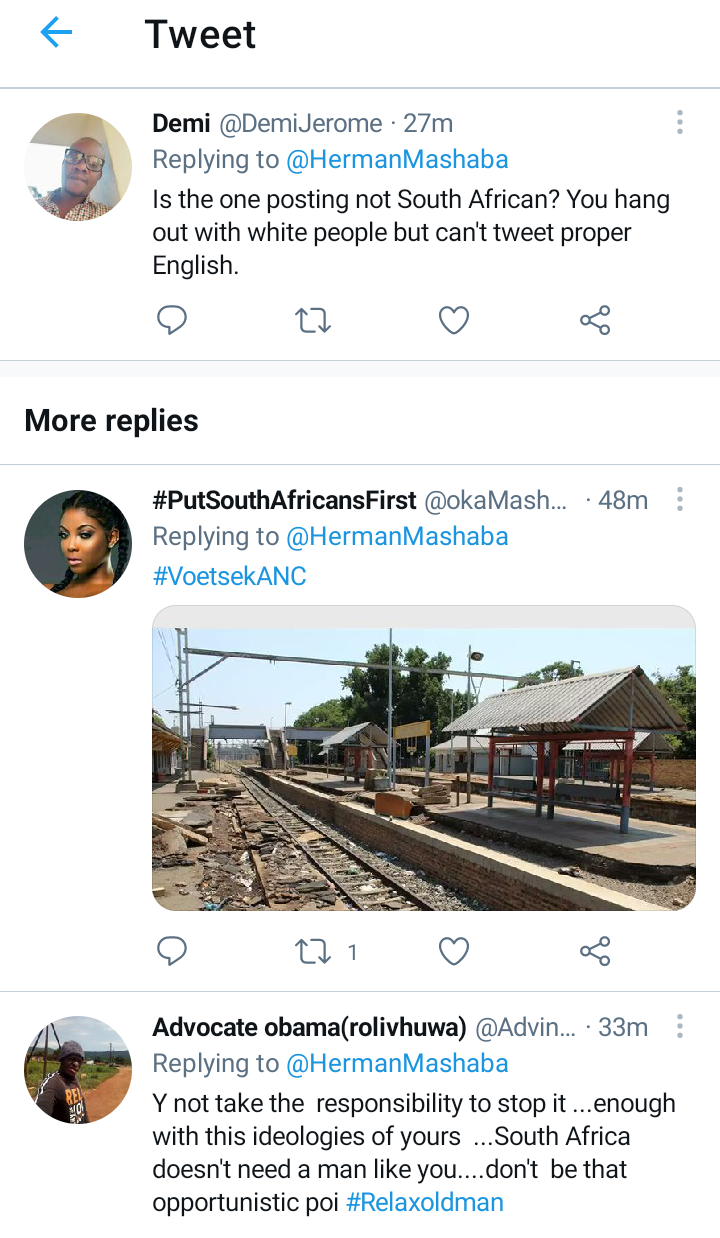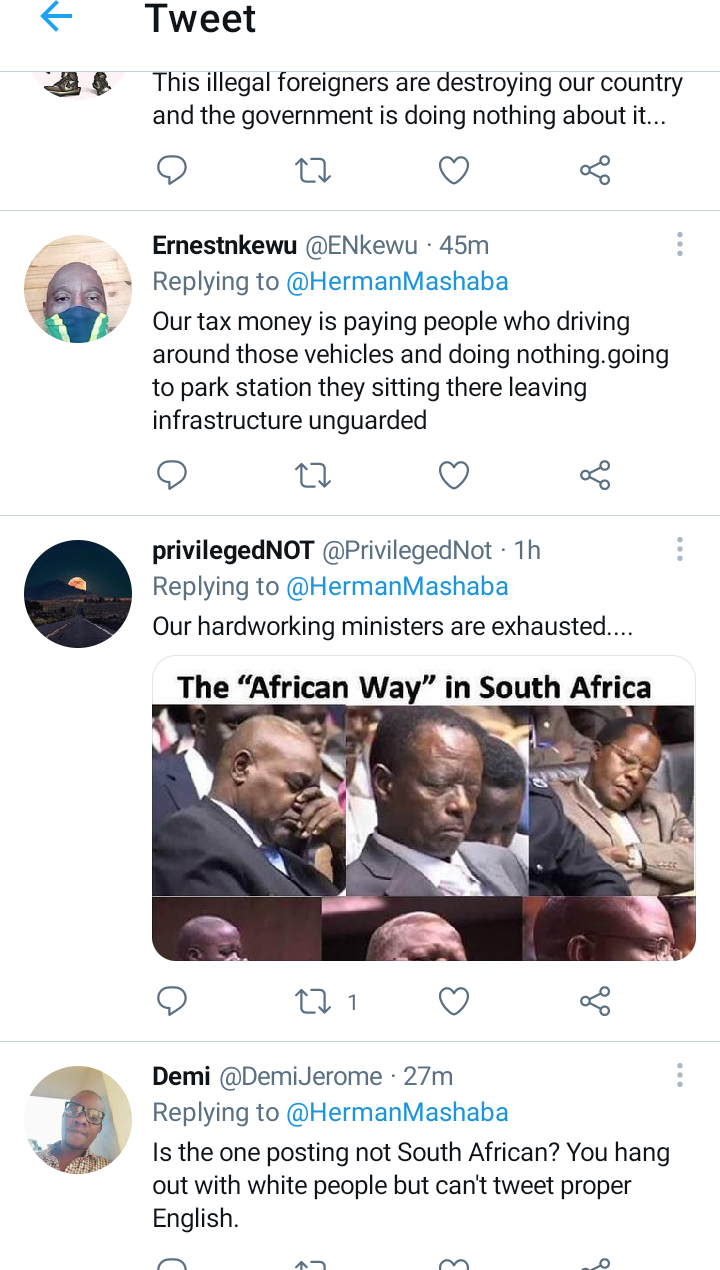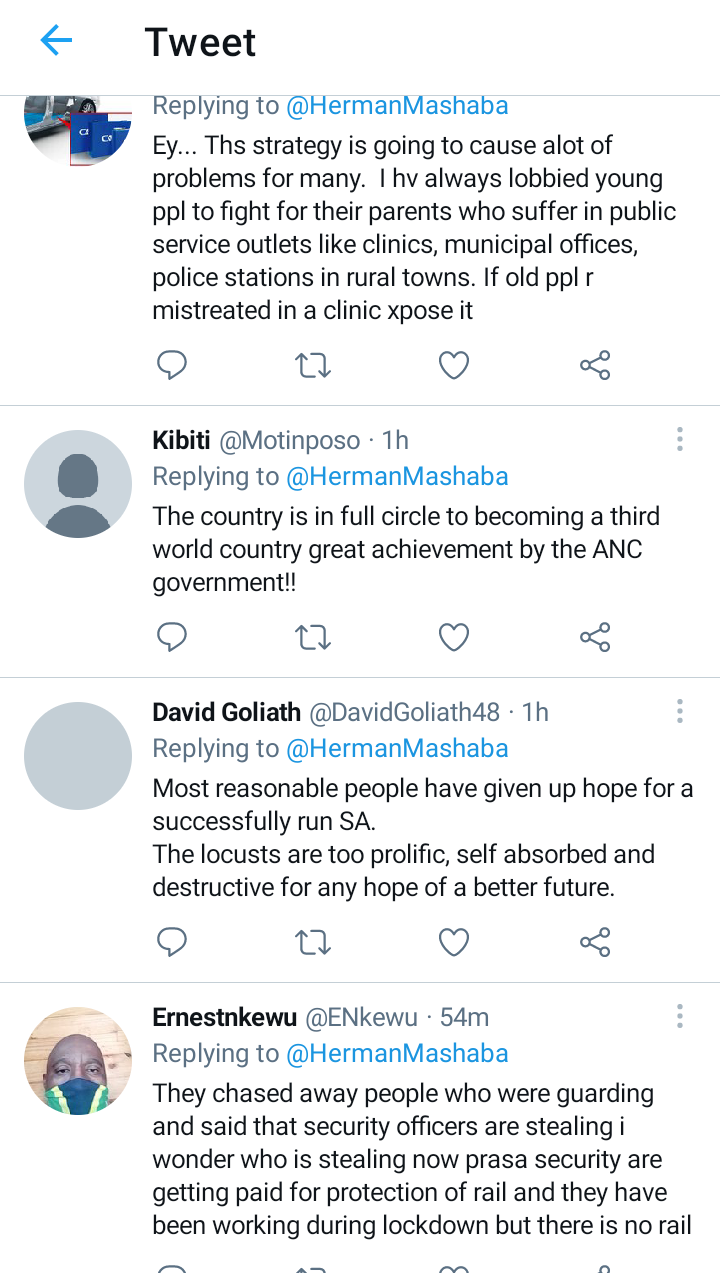 Herman Mashaba also lamented that South Africans are watching while their country is being destroyed before their very eyes, saying that everyone must take full responsibility now. He also wrote on his Twitter handle, "Fellow South Africans, I need someone to enlighten me with the evil happening in our country at the moment. The country's old rail infrastructure intended to serve the majority is blatantly being destroyed, but the new Gautrain one is intact but only serving a small minority?". This greatly disturbed the former mayor of Johannesburg. He further lamented, "I just happen to pass this on my way from Hillbrow Police Station to DrillHall when I noticed this. Our rail network almost non-existent in just under 27 years. @MbalulaFikile I am sure you will not argue with anyone about the urgency to remove ANC from power".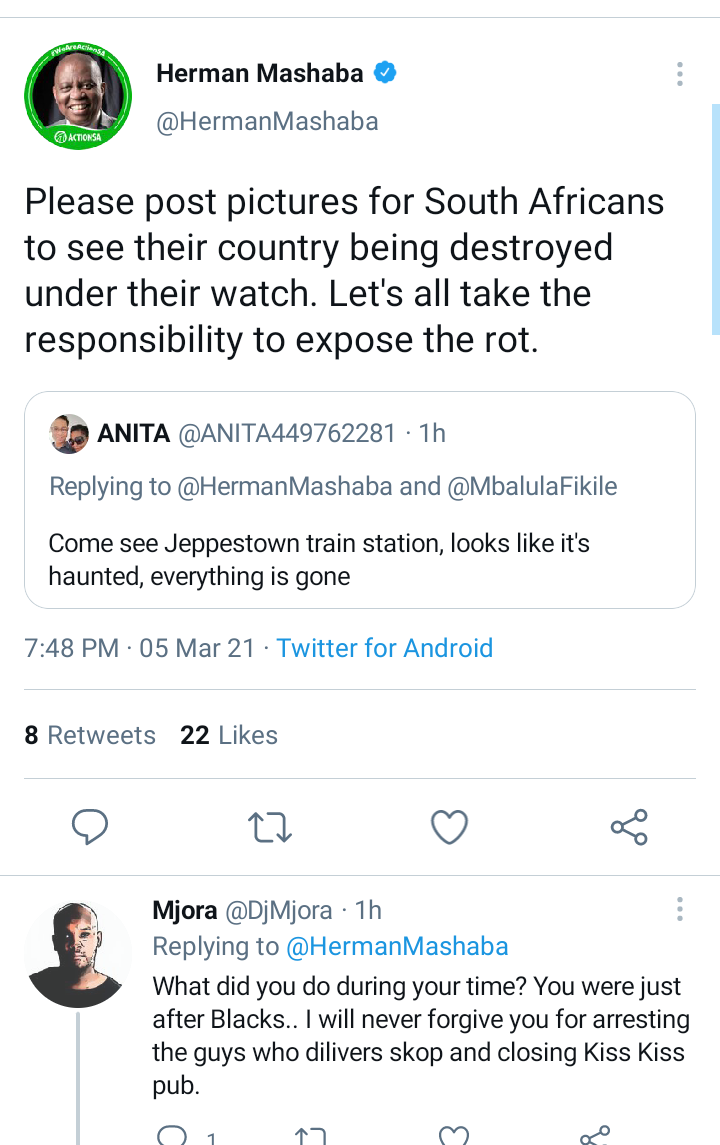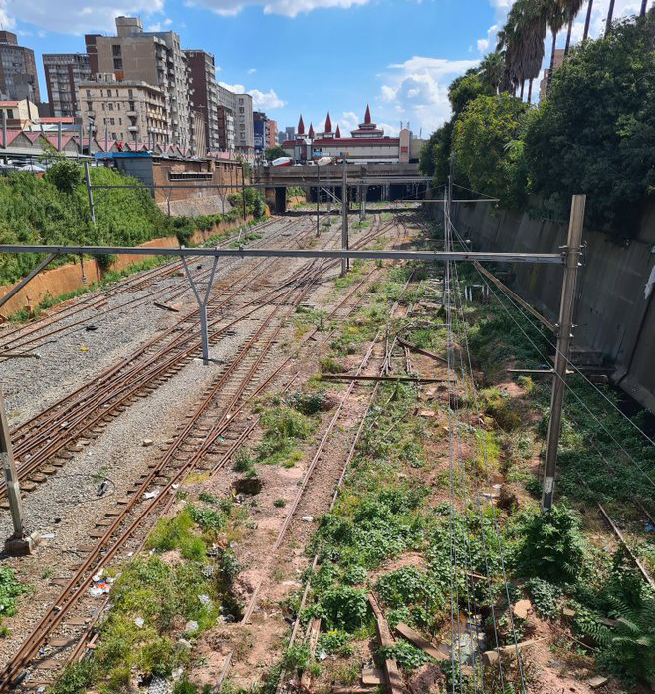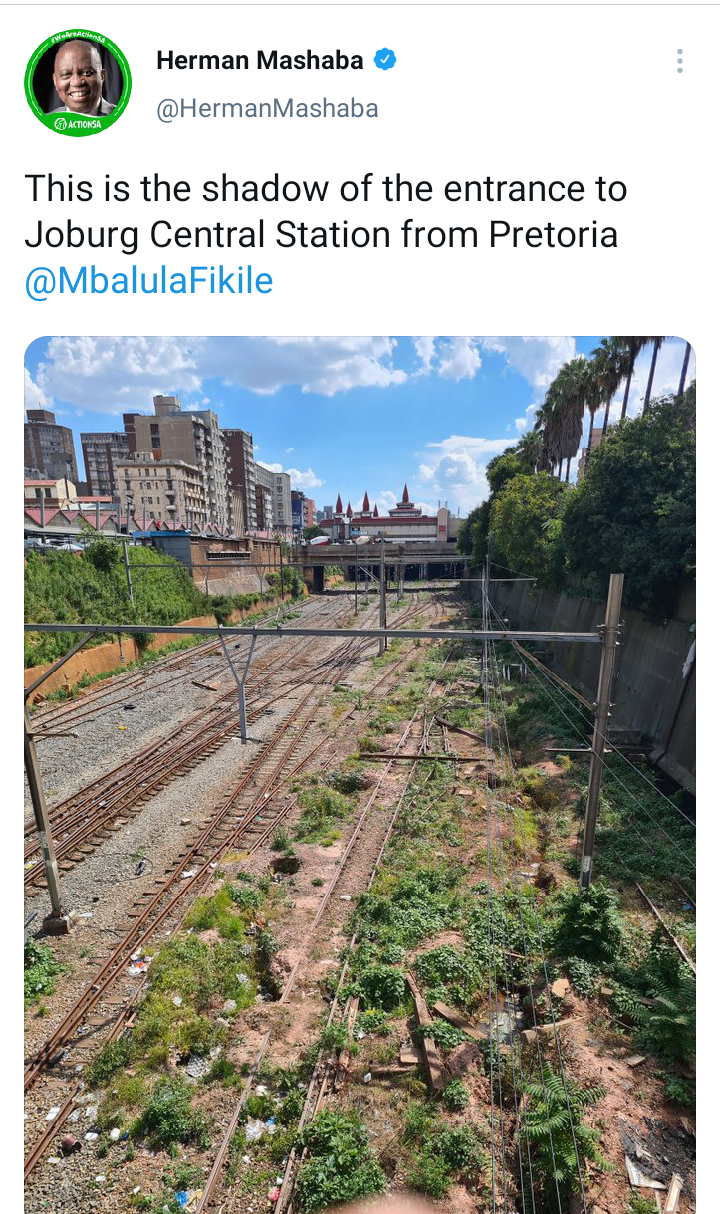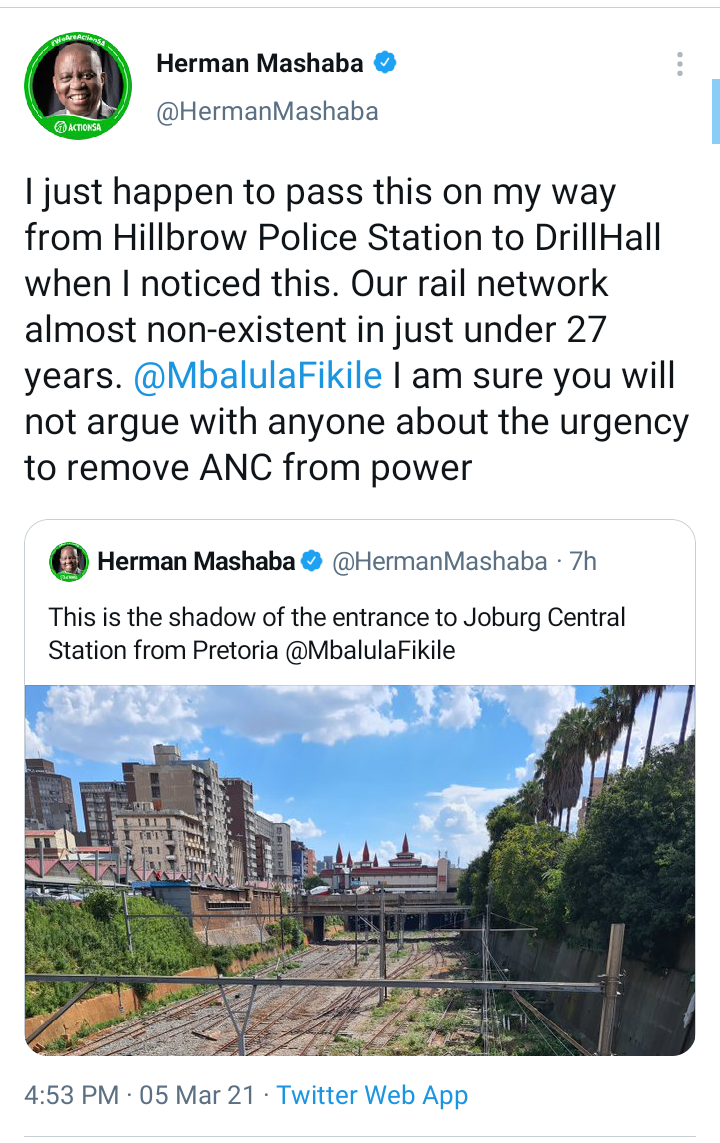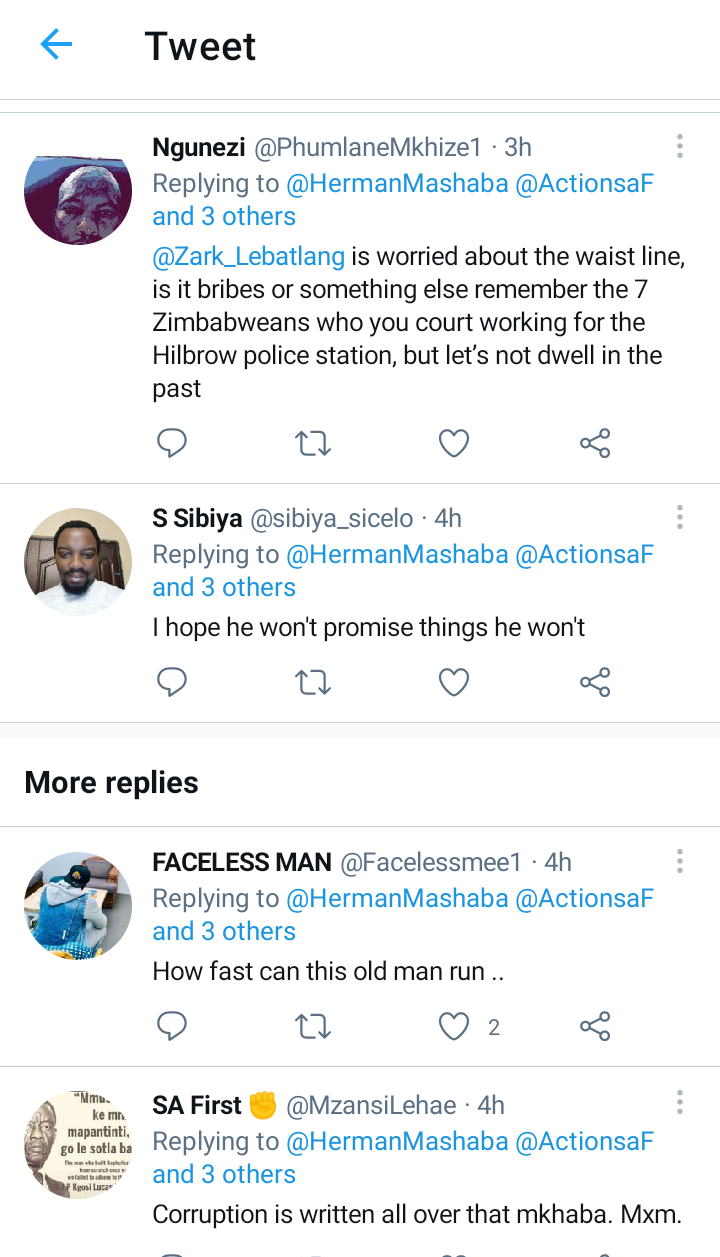 Mashaba is also calling for a coalition of South African opposition parties to come together to displace ANC from power before they completely ruin South Africa. He lamented that under their watch, some illegal immigrants keep flooding into the country that barely have enough resources to support South African citizens, let alone foreigners. He further intimated that most of the railway tracks were vandalized by illegal immigrants, including many border fences. Someone also told Mashaba, "PRASA mentioned that the overwhelming majority of those who harvest our Rail infrastructure are foreigners. We have also seen a Lesotho National on Checkpoint talking about how they do it. Hence, @Julius_S_Malema is also responsible as he incites illegal foreigners to come here ".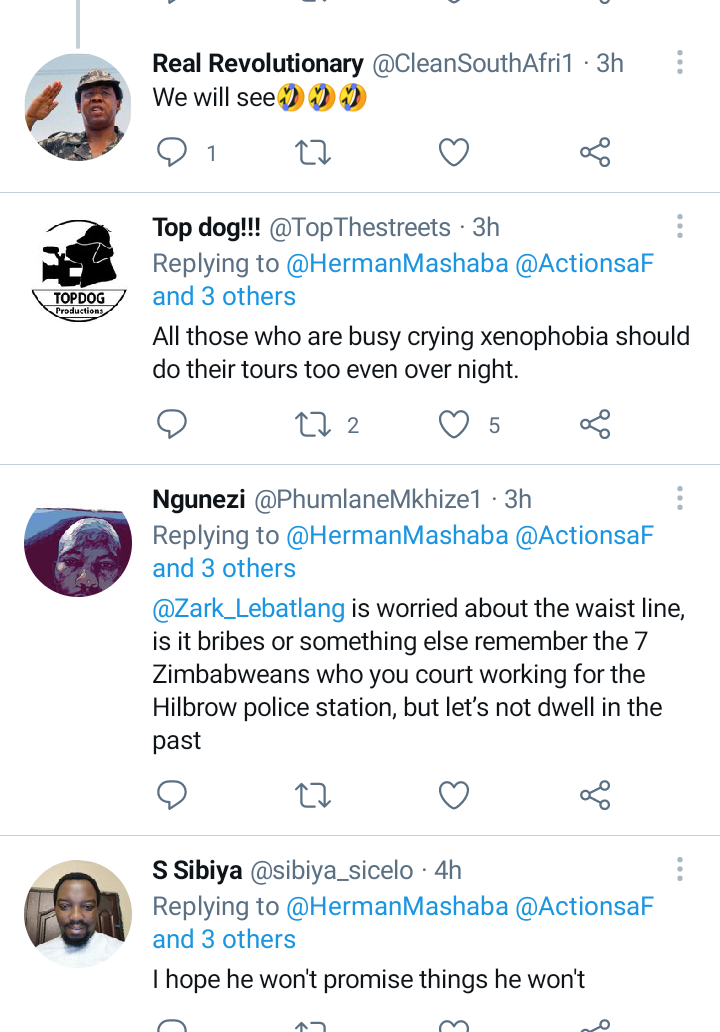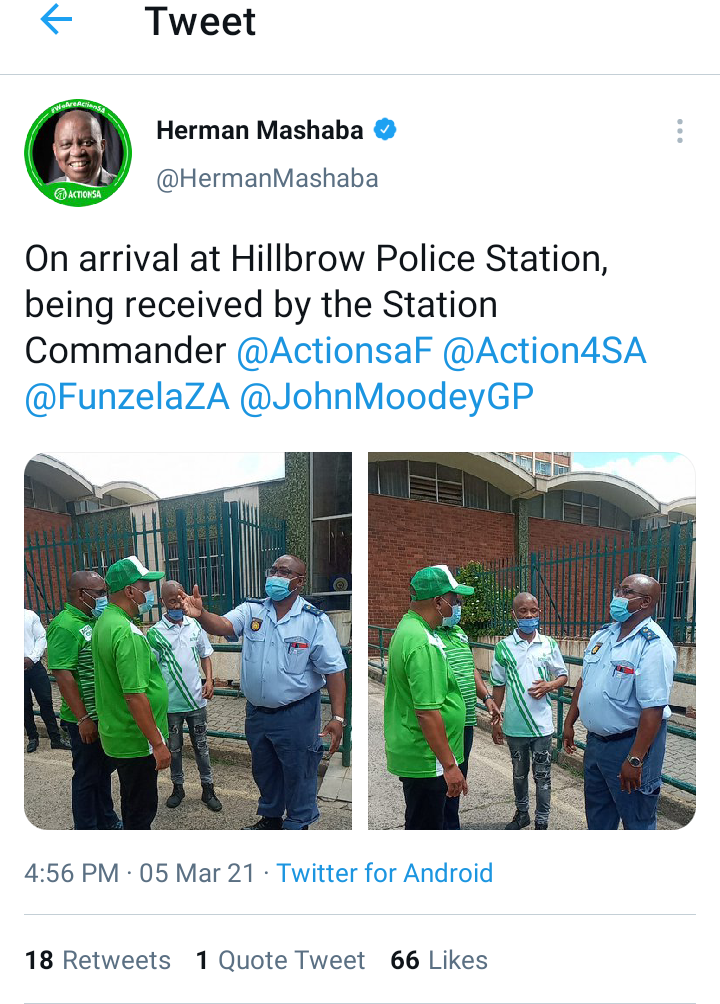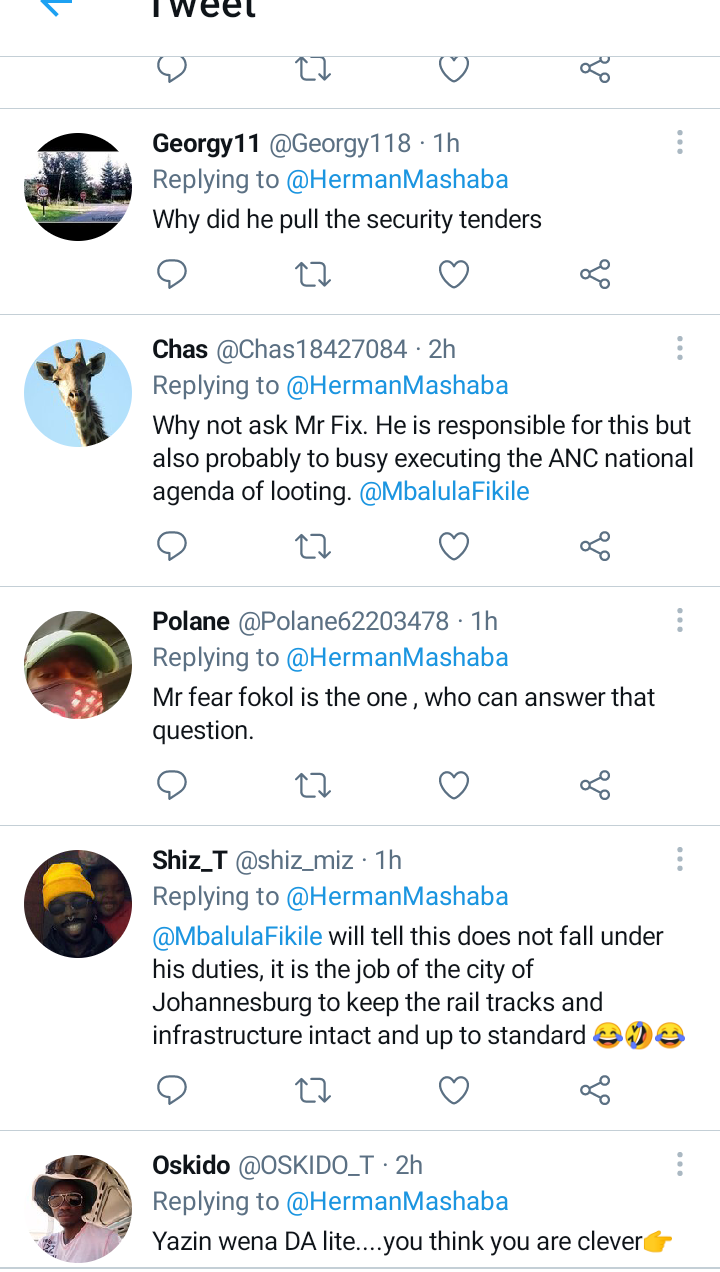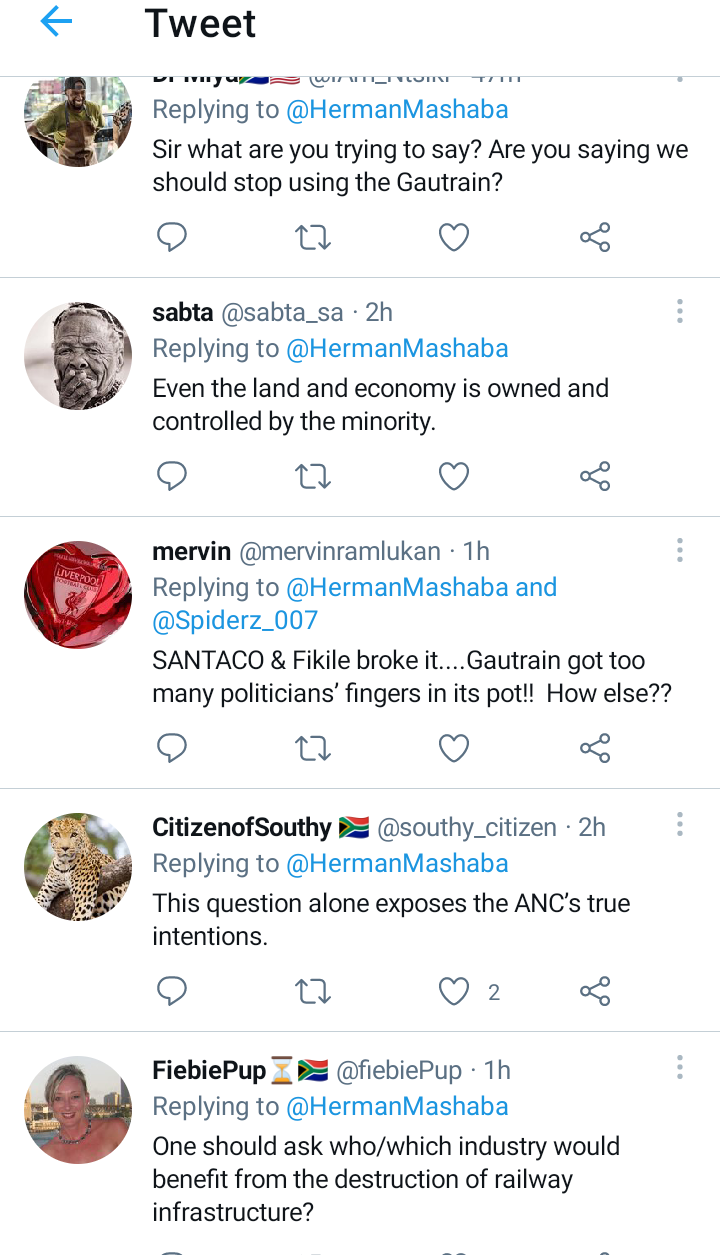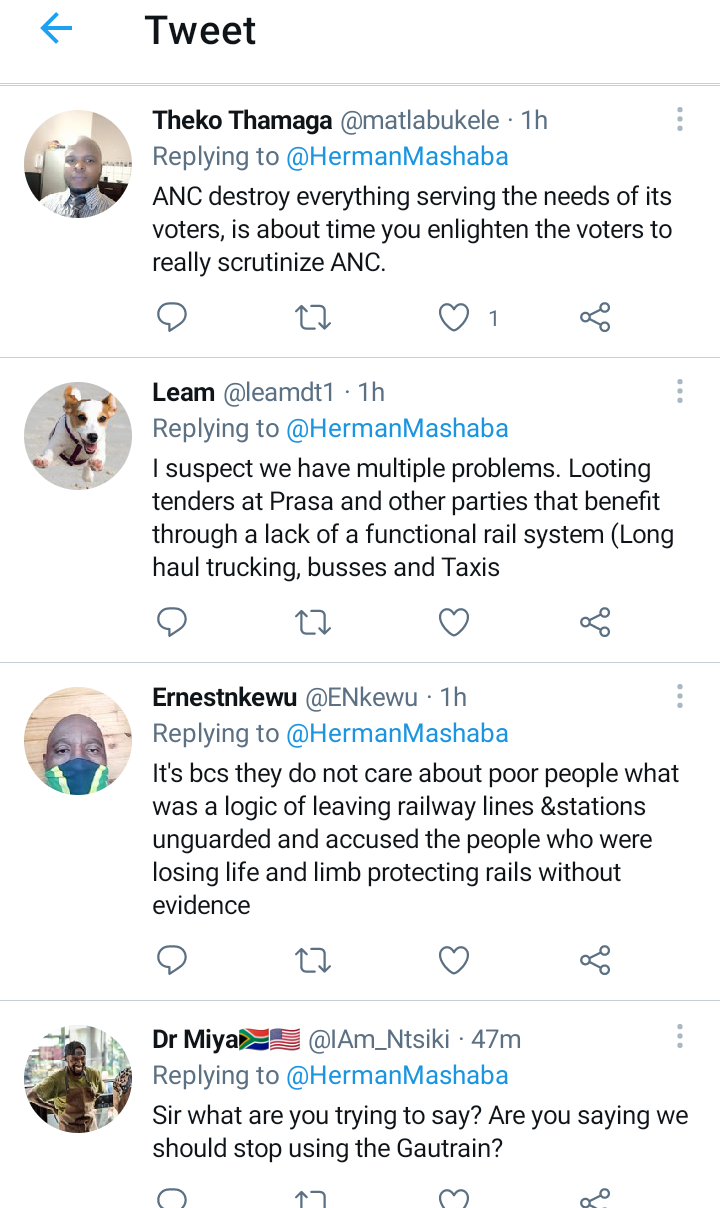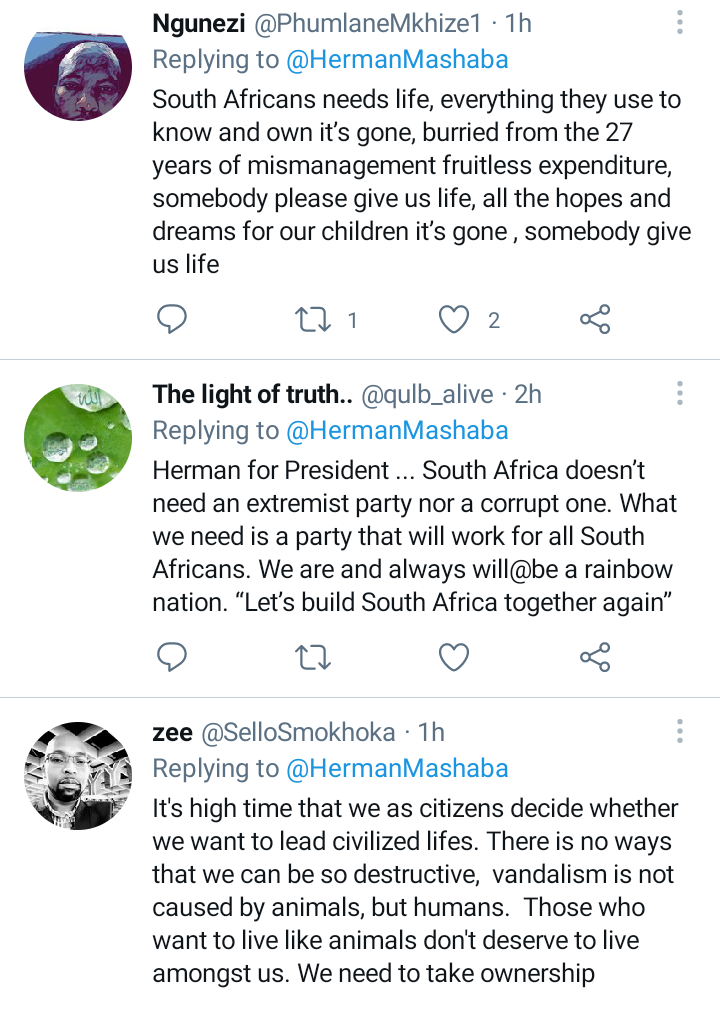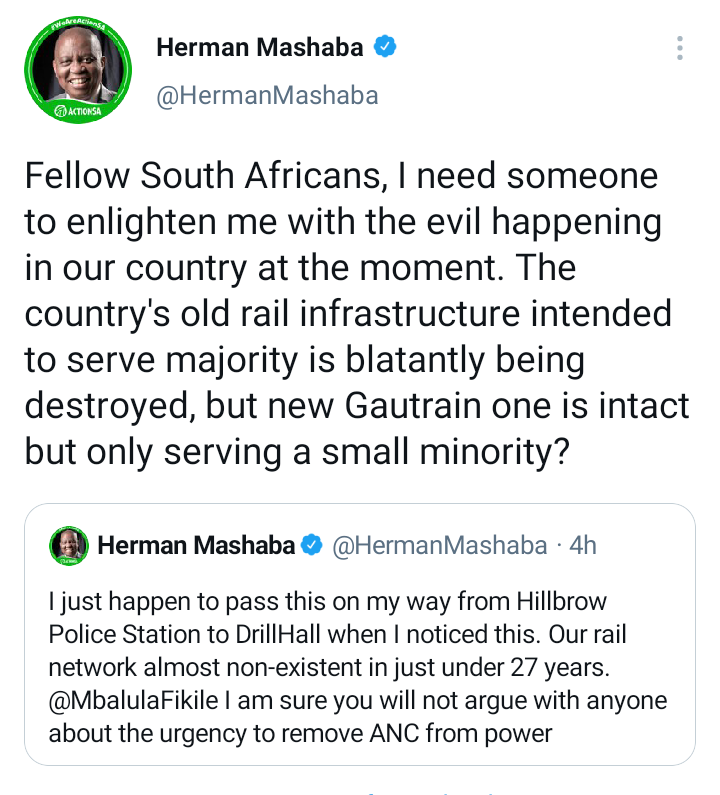 They urged him not to relent as he meet with the police in Hillborow over the recent happenings in the city, and the vandalizing of public structures in the area by some hoodlums." The truth hurts but at the end of the day, it's foreigners who're stripping our infrastructure. From railways to cellphone network towers and even CIT robberies and hijacking of vehicles for export. Fact", while another concerned South African added his voice, saying that, "I have no idea why your context of truth is. The truth is law enforcement ain't doing their job then, but that's besides the point, a solution is required not cry babies in some corner somewhere".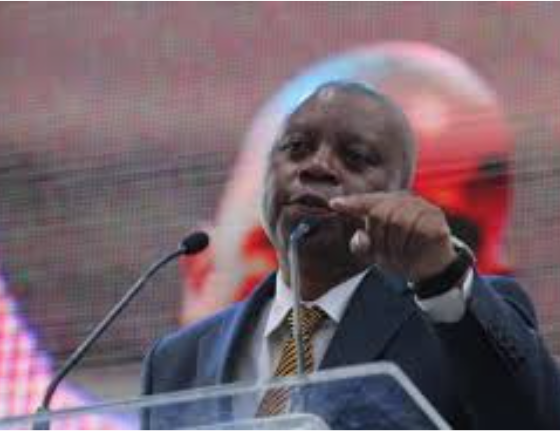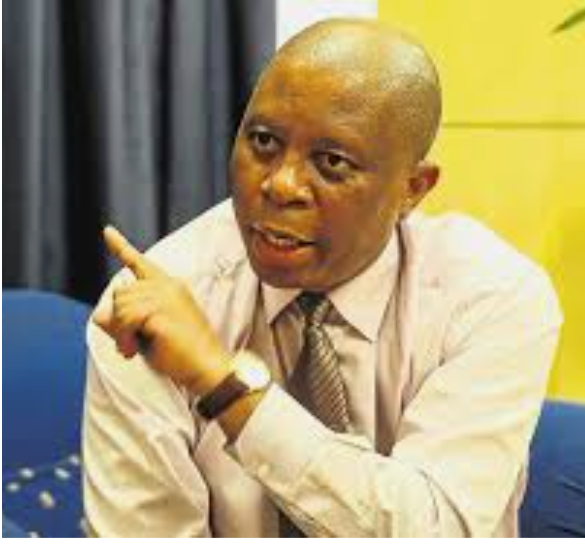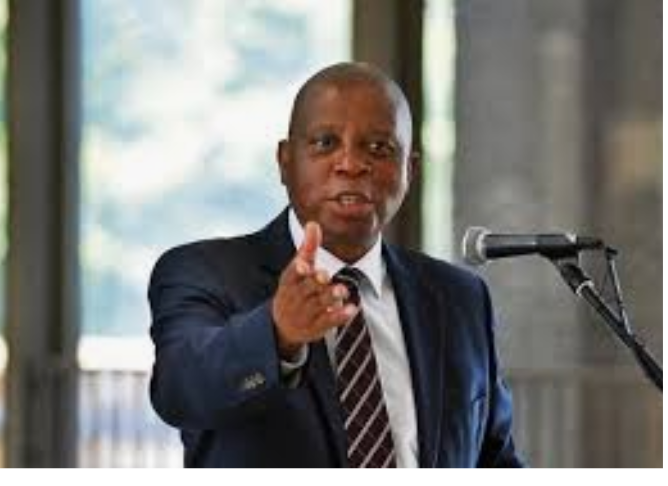 Content created and supplied by: Anabelblog (via Opera News )