What is really happening between the former president Jacob Zuma and former ANCYL president Julias Malema. It seems like they've met yesterday after an invite of cup of tea.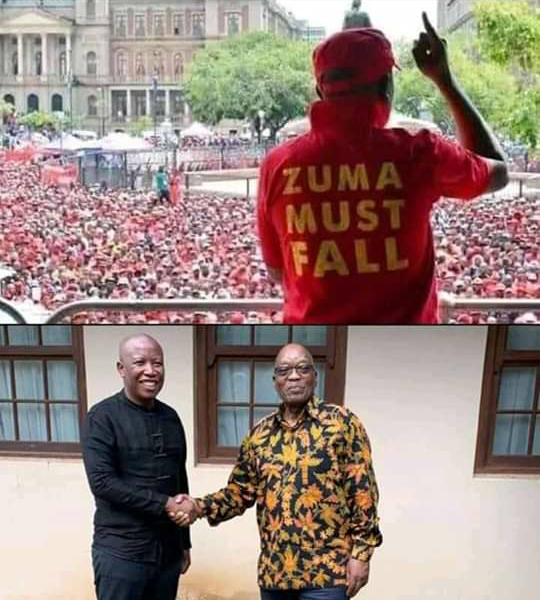 As we all know that they where both best friends. They was always together during the best and hard times. They were like a nail and finger, and was only separated by a nail clipper. There was the time were their friendship has become to an end. They were all exposing each others deepest secrets and even their friendship has become to the end. It also became to the point where Malema even formed his own political party from scratch, Economic Freedom Fighters(EFF).
Then few days ago they've invited each other to drink tea together at Nkandla. What i like about Man's fight is that it always end well. I hope that Mama Winnie Madikizela Mandela is happy and Rejoicing at her grave. Give them Signal Mama.
Content created and supplied by: BABEBOO (via Opera News )