"Mr. President, Bagologolo ba rile "Dinaka tša go rwešhwa ga di kgoramele hlogo."You are a perfect manifestation of this African idiom; you are incompetent, incapacitated and the most unreliable human being".-CIC JS Malema #SONA2021" This is Mbuyiseni Ndlozi quoting the founder of the Economic Freedom Fighters, Julius Malema who recently addressed his audience on his take on the SONA2021. Julius Malema is a well known critic of President Cyril Ramaphosa and have never one day seen any course to align with him.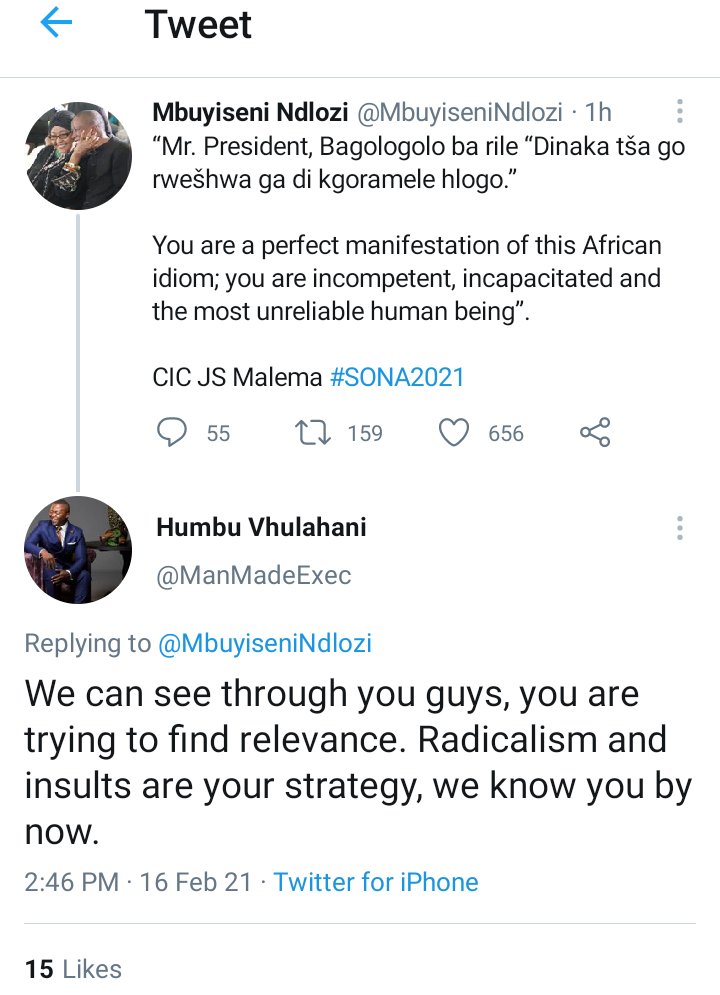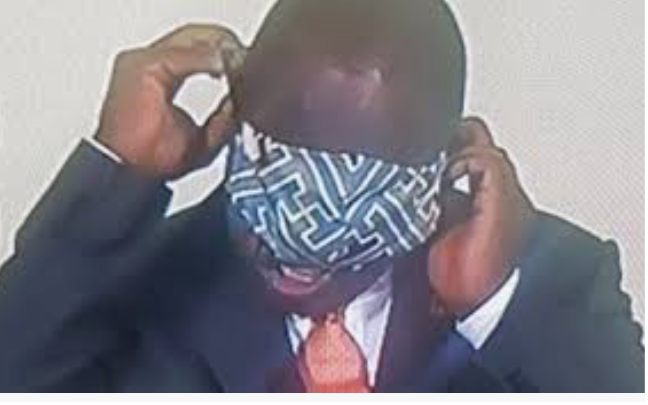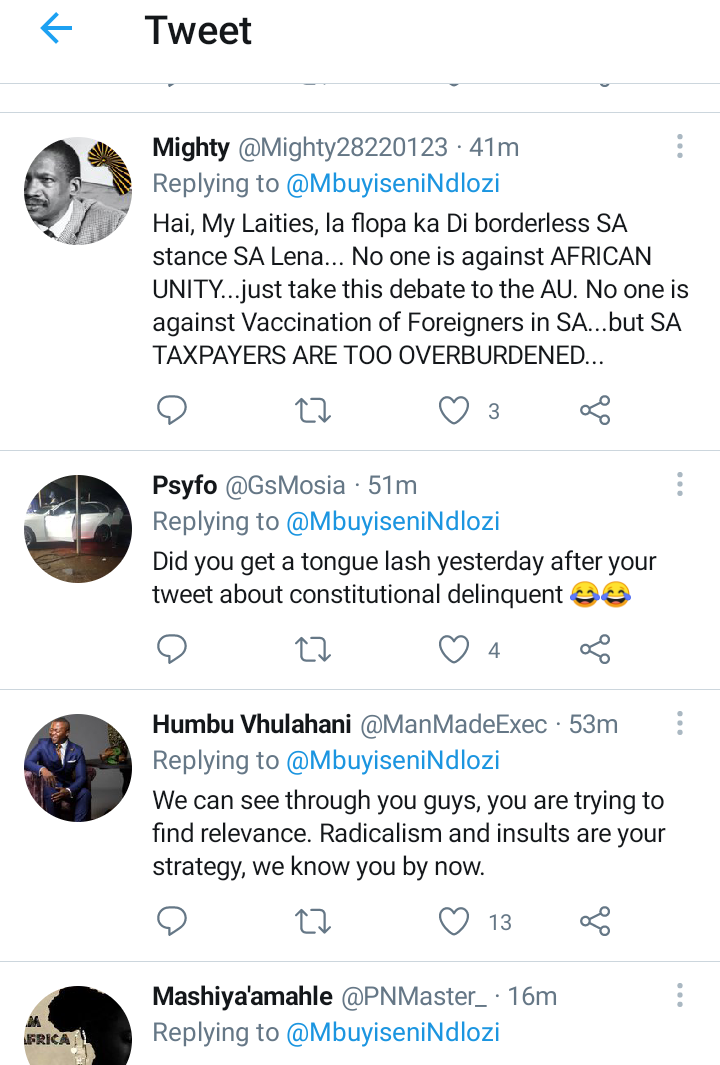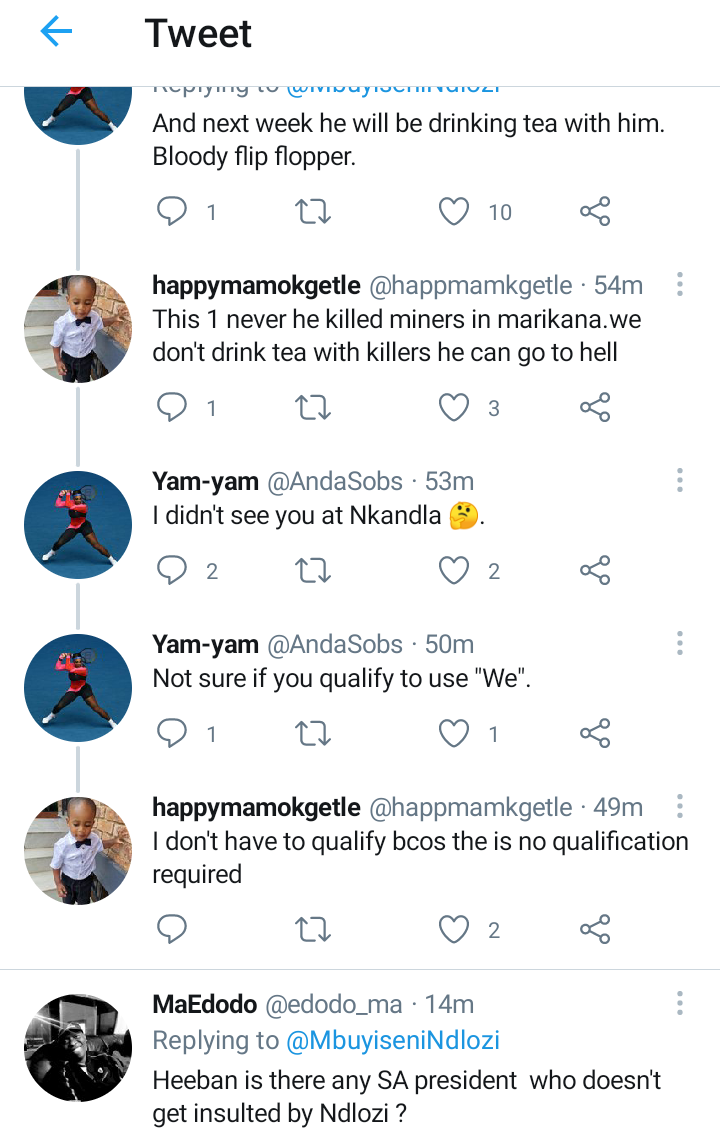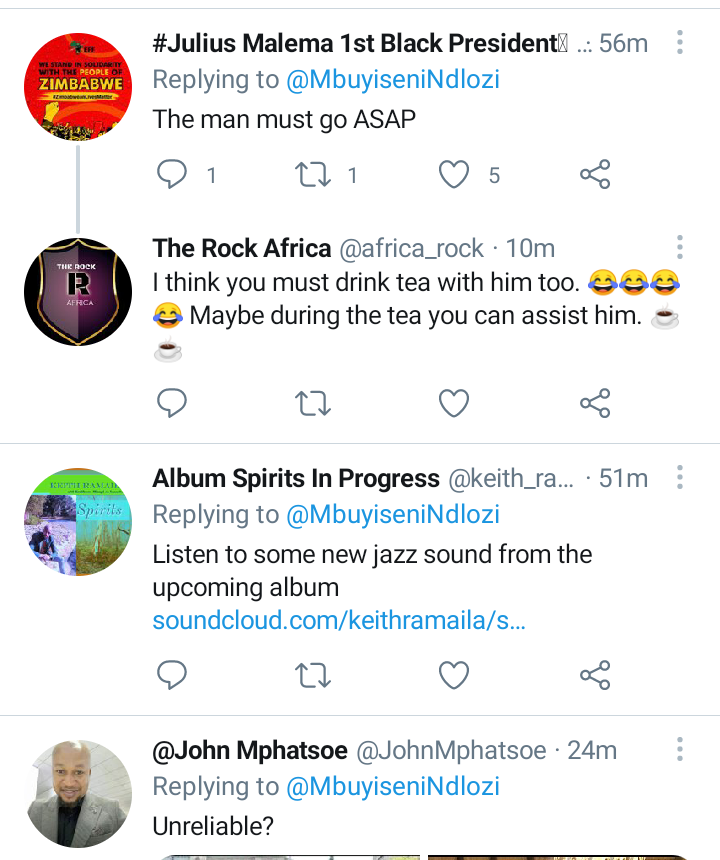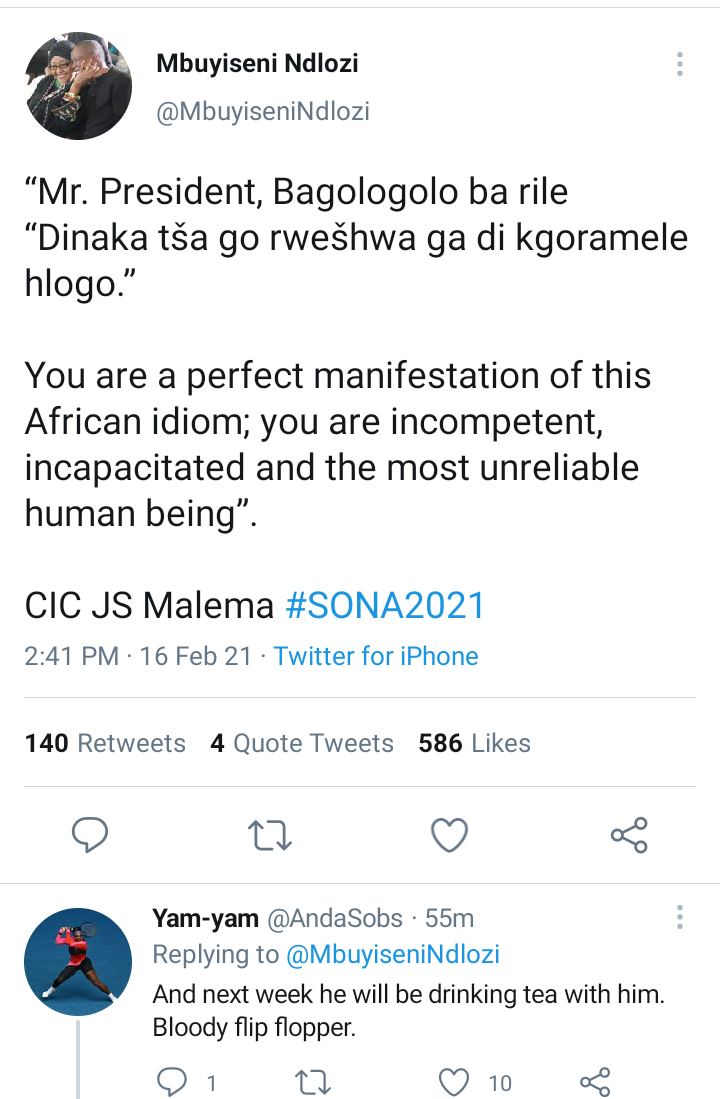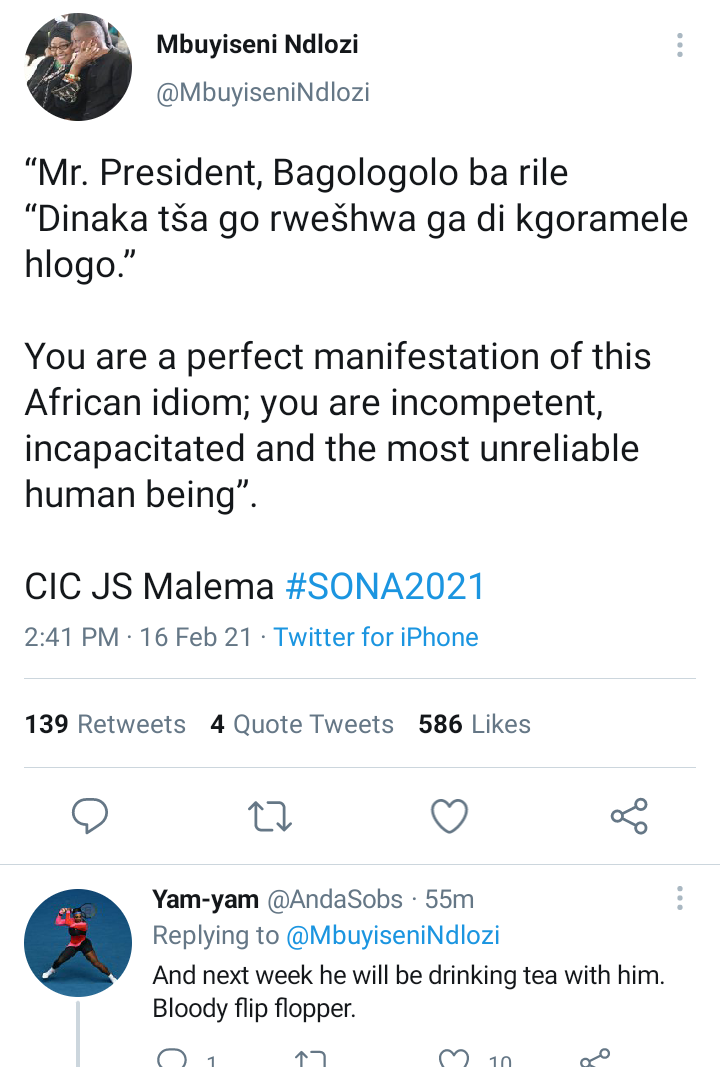 Julius Malema's attacks on the president have doubled since he had tea with Jacob Zuma, the same could be said of the members of the Economic Freedom Fighters. Technically, the EFF have shifted their media attack from Jacob Zuma to president Cyril Ramaphosa since Julius Malema went for the infamous tea party in Nkandla mansion. Already, South African Politicians are playing a politics of interest, or rather a politics of profit. Wherever favour them, they shift their attention towards that direction.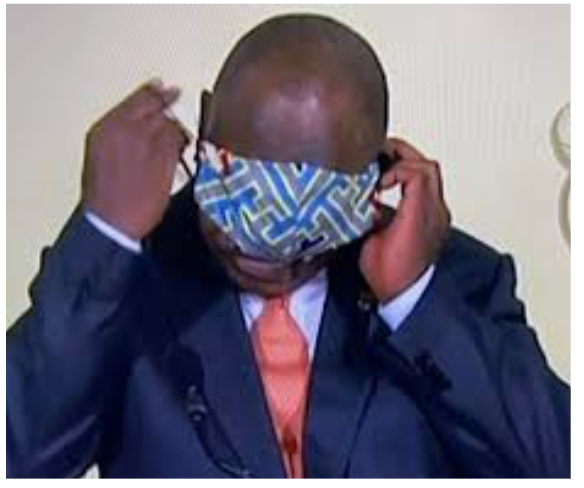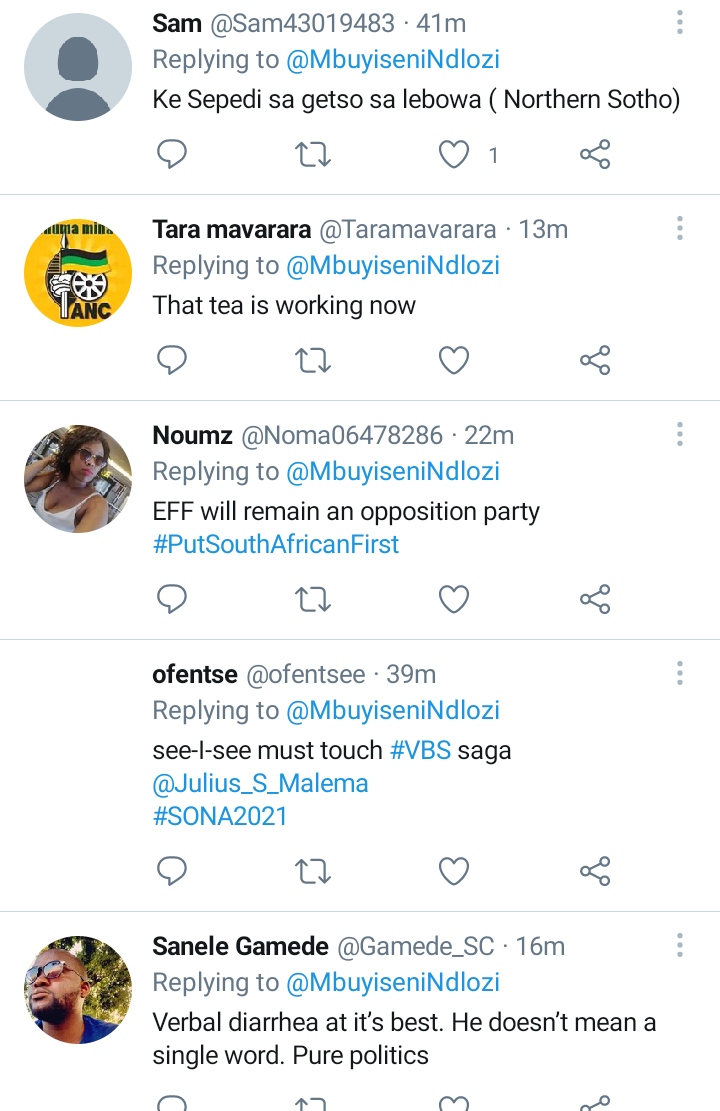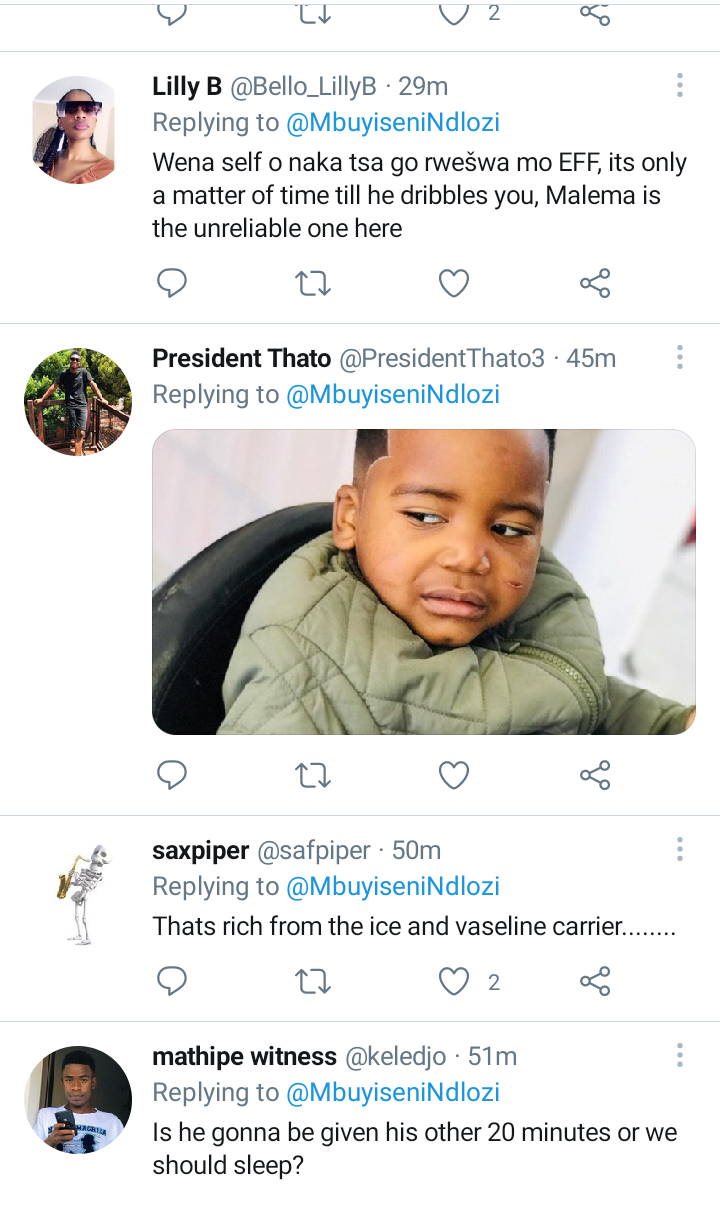 Floyd Shivambu is threatening fire and brimstone that President Cyril Ramaphosa must publish the bank statements of the CR17. There is an allegation that those seating in panel to judge the former president in the state capture inquiry commission are those who might have been implicated in the CR17 bank statement saga. This is why Julius Malema have called president Cyril Ramaphosa "incompetent, incapacitated and the most unreliable human being".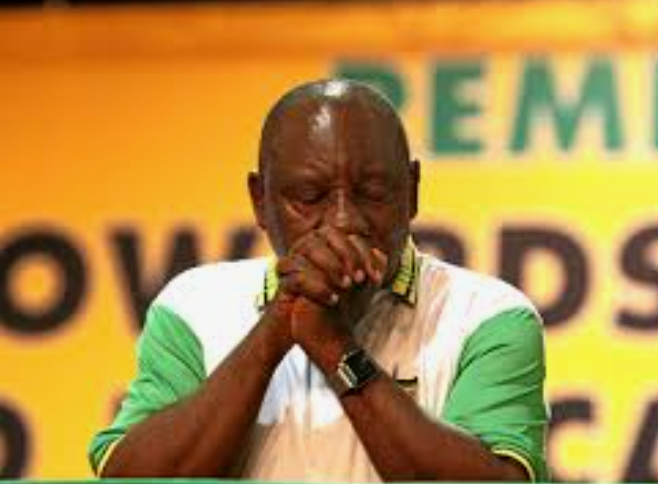 Some youths on social media have attacked Julius Malema, Mbuyiseni Ndlozi and members of the Economic Freedom Fighters for insulting a democratically elected president in such a manner, accusing them of looking for relevance. One person replied Mbuyiseni Ndlozi, "We can see through you guys, you are trying to find relevance. Radicalism and insults are your strategy, we know you by now.". Another social media user said, you better recruits nyaopes to vote for you guys at least they can get red overalls and makarapas, otherwise you will be flushed down the drain". This is not the first, the second nor the third time Julius Malema will be heaping insults on president Cyril Ramaphosa.
Content created and supplied by: Anabelblog (via Opera News )