A standoff between foreigners and the SAPS (South African Police service) is currently happening at the moment. All the details we currently have is down below but this is a developing story so please follow to be updated as more details come in.
For a while now foreigners living in South Africa illegally have even a supernatural next to controversy. Many South Africans believe that these foreigners have no respect for the law and are commuting criminals acts without any care. While there is no real evidence to prove that, what's currently happening does support the theory.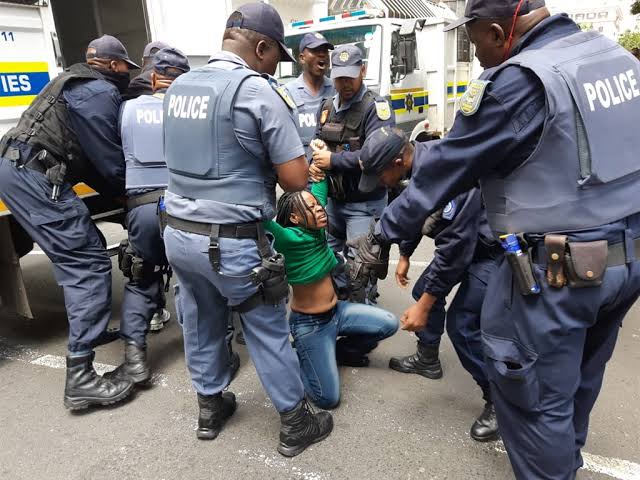 (Image for illustrative purposes only)
Police and foreign nationals are currently in standoff in Fordsburg Johannesburg, which is in the Gauteng province. In a video just shared to Social media we see a multitude of community members surrounding vehicles. To watch that video click on the link below.
https://www.facebook.com/FlyingNewsliveUpdate/videos/360407378287931/?app=fbl
While it may seem like these foreigners are not respecting the law, they have another story to tell. They claim that the police have been trying to extort money out of them. I will be updating this case more later on so follow for that information as soon as it is published and tell me what you think in the comments.
Source :
https://www.facebook.com/FlyingNewsliveUpdate/videos/360407378287931/?app=fbl
Content created and supplied by: The_Fifth_Estate (via Opera News )