Matiang'i Accused of Breaking Govt's Directive After Hosting Party (PHOTOS)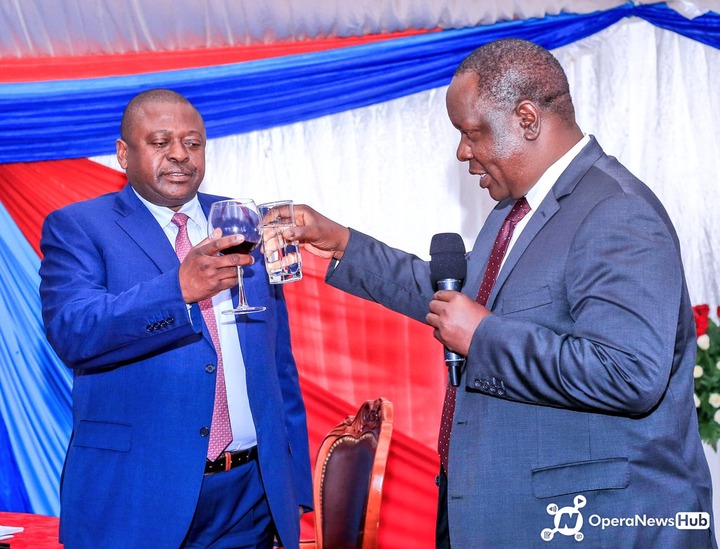 Interior CS Fred Matiang'i has come under sharp criticism from a number of Kenyans after hosting a farewell event for the outgoing Kenya Defence Forces (KDF) chief Samson Mwathethe.
Matiang'i, who shared photos of the event through his Twitter account, is seen together with other officials in the event violating some of the government's directive of wearing masks in public.
The tough talking CS celebrated Mwathethe as an individual who served the country with courage and dedication and an example for all.
"It was my pleasure and privelage to host a farewell event in honor of Rtd CDF Gen S.J. Mwathethe, EGH, MBS, DCO, 'ndc' (K), 'psc' (UK). Rt. Gen Mwathethe served our country with courage and dedication. He set an excellent example for us all. May God guide his next steps," he posted on Twitter.
"And to General R. K. Kibochi, MGH, CBS, 'ndc' (K), 'psc' (UK), we will continue to work together in the service of our nation and people."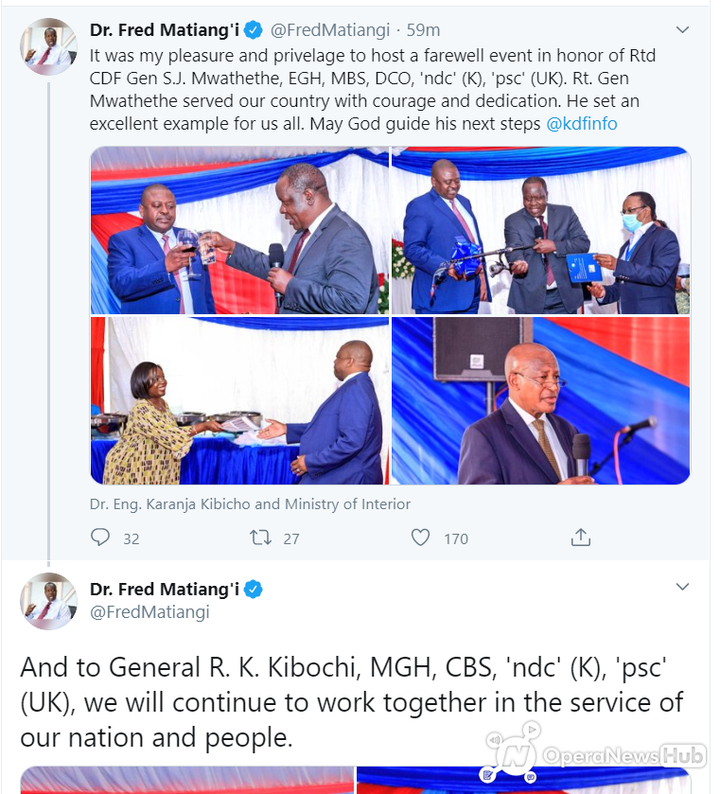 However, a number of Kenyans were keen to note that the CS and other officials had broken some of the rules meant to curb further spread of coronavirus.
"Mask ni ya maskini," a Twitter user by the name Jeff asserted.
"Wapi mask wakubwa??????" Mary Kibe posed.
"Seems you guys are immune of Covid-19? No masks, NO social distancing!!" one enraged Kenyan reacted.
"Surely with this Corona, floods, locust & people without food you can afford a party? God is watching & HE will judge you accordingly, rest assured," another Twitter stated angrily.

Related News
Kenyans Handed a Major Blow a day After President Uhuru Kenyatta State of Address
2020-07-07 05:09:41
Continue reading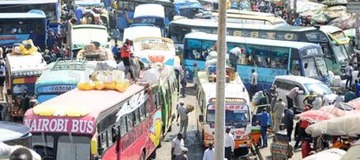 Naledi Chirwa is Not a South African but She is in Parliament
2020-07-07 11:25:42
Continue reading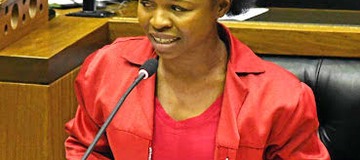 Mbalula shakes the country with a Twitter post "Phendulani uMbuzo Wenzeni uJola?"
2020-07-06 07:04:05
Continue reading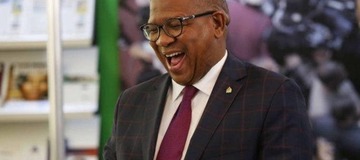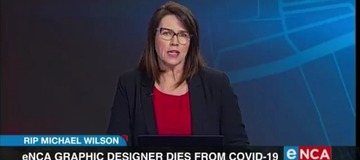 See pictures of what SANDF did at a Covid-19 funeral
2020-07-07 13:47:49
Continue reading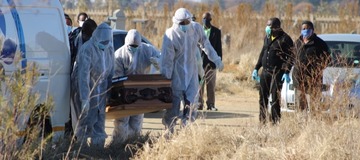 Kenyans May Pay Dearly For Uhuru's Mistake, Political Analyst Says
2020-07-07 14:49:54
Continue reading