05/02/2021
Source:https://twitter.com/MPMirror/status/1357948431990468608?s=19
Every year the Government Issues out tenders for people to bid,they issue out tenders like Road Construction ,Building schools,toilets,feeding scheme and many more.
However the mistake they make is giving out these tenders to corrupt people who only want to benefit for themselves .
South Africans when they are given tenders they use these tenders at their advantage and use cheap labour, and material to use.
For example when it's a Road project ,a lot of people only use cheap material that will not last ,you find that the road will not even last for 5 years and already it has a lot of potholes.
The Government should consider when giving out tenders to such people because at the end of the day it will only be a waste of money.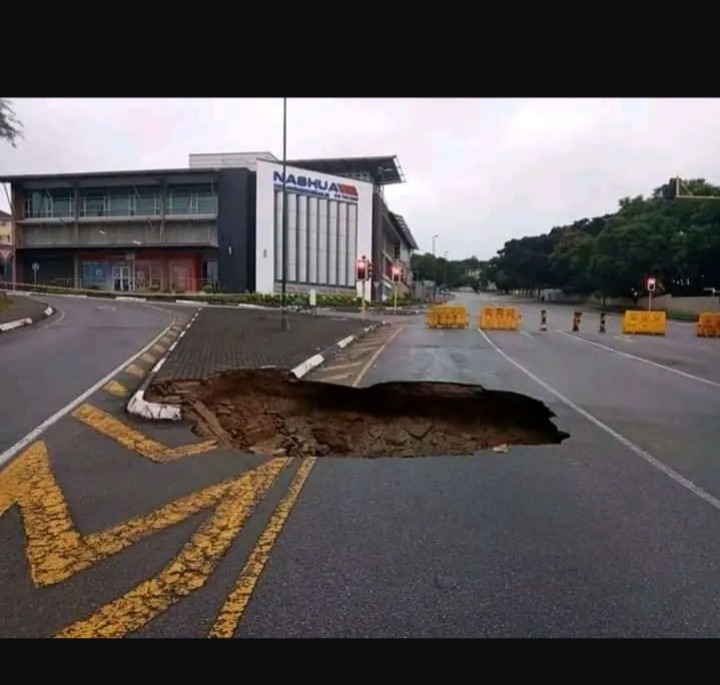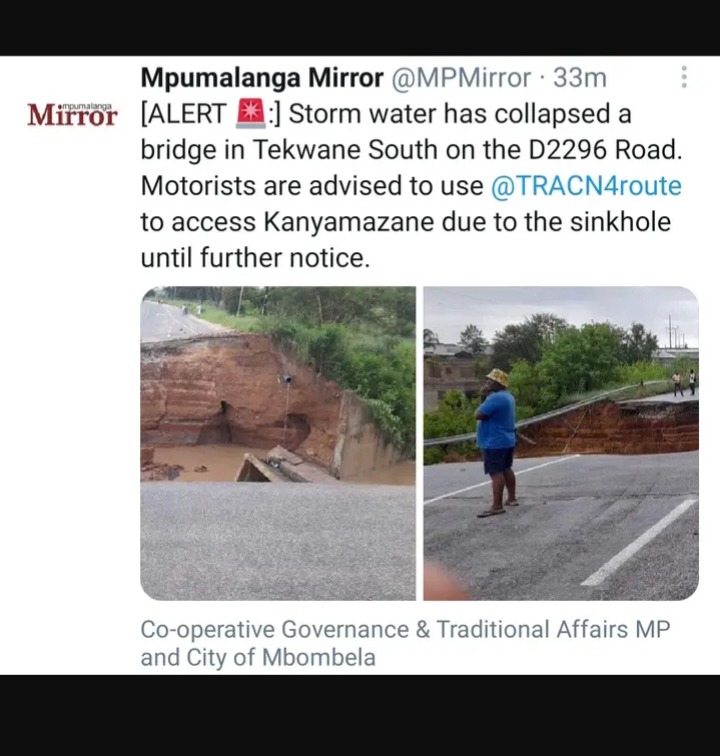 A bridge in mpumalanga collapsed because of the heavy rains which occurred the past weeks .
The heavy rains destroyed the roads and sinkholes developed.
What is your take on the matter ,Do you think Government is doing justice by giving tenders to the wrong people.
Please dont forget to like,comment,share,and follow for more content
Content created and supplied by: Pinkyza (via Opera News )