It seems like the era of calling vibrant South African youths will come to an end after the revelation Lerato Pillay made on her tweeter account concerning the issue. If you are acquainted with online comments when it comes to who works most, many foreigners have claimed that Mzansi youths are too comfortable with government grant making them too relaxing.
However, everything have been clear now when Lerato said and I quote "Any one who calls unemployed South Africans lazy is a f00l coz a f00l cannot differentiate between lazy someone denied his or her true opportunity". Mzansi are not lazy and everyone should deal with that she concluded.
However, a lot of people have welcomed her statement seeing that she is one of the only few in government that is saying the truth.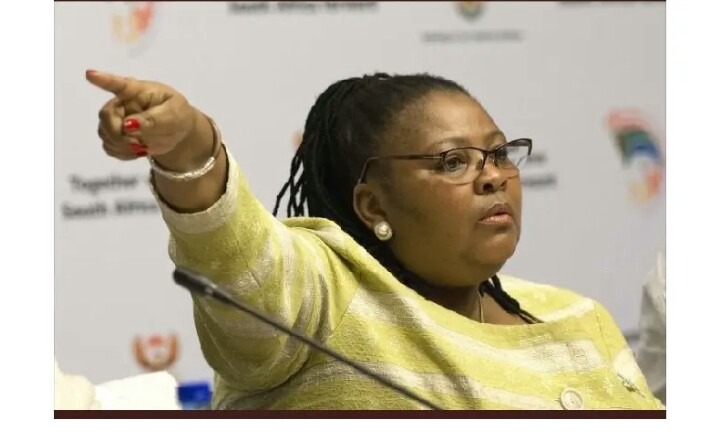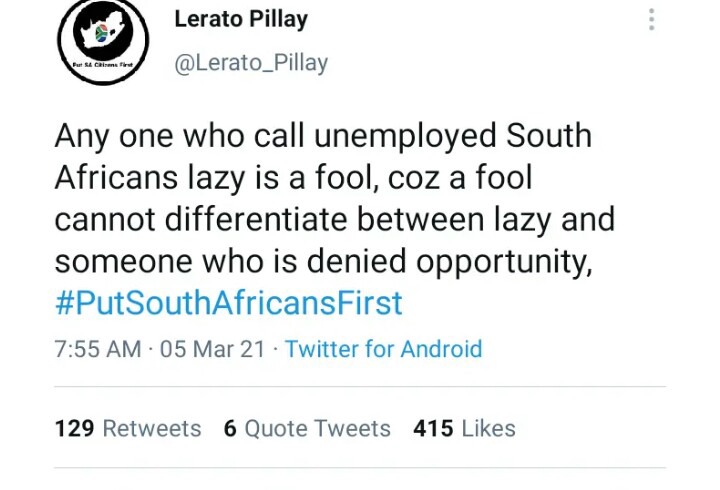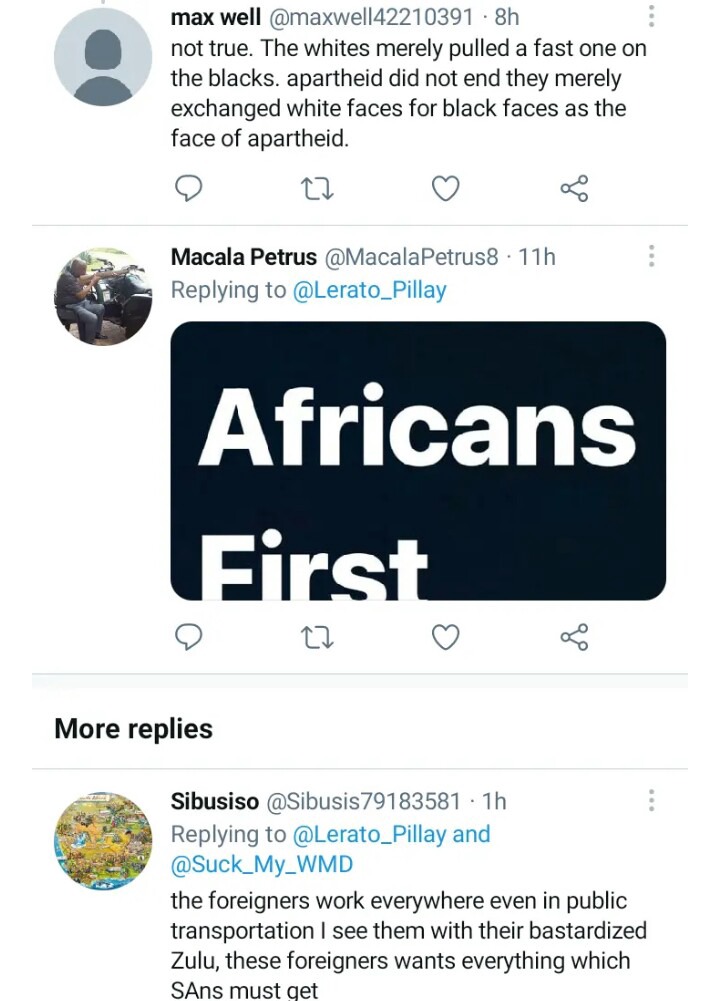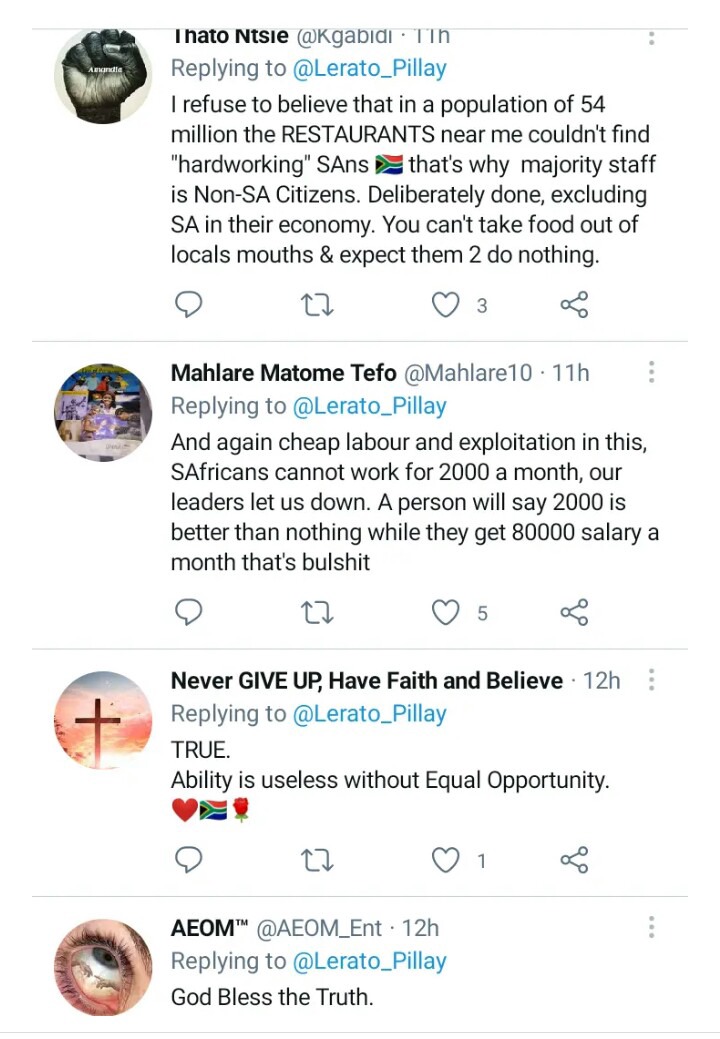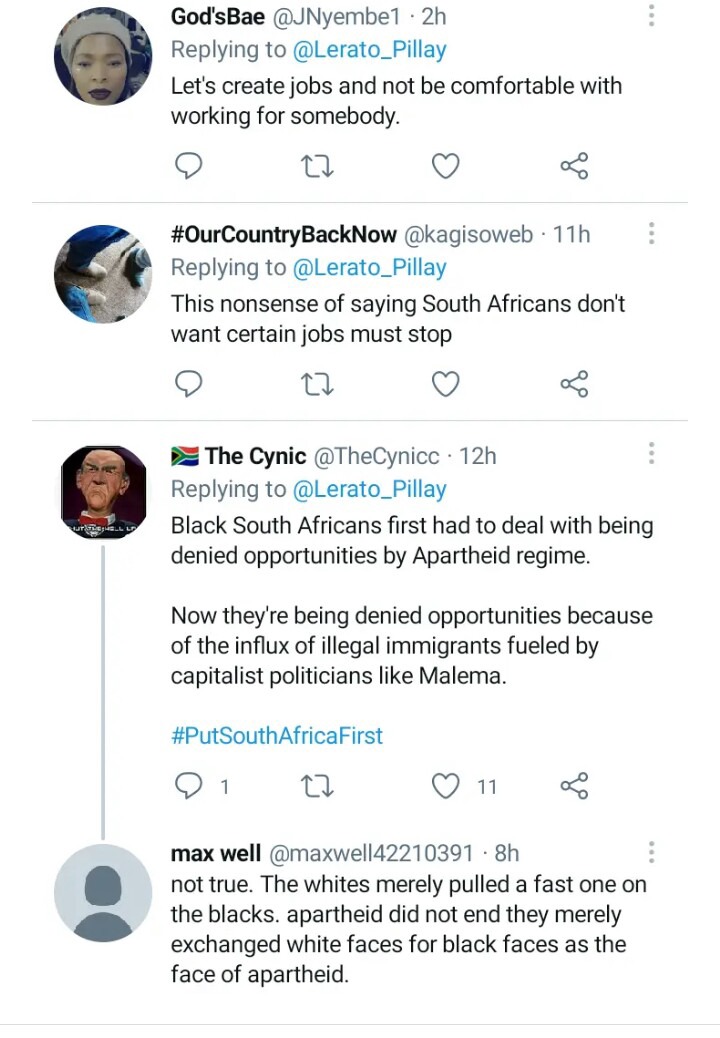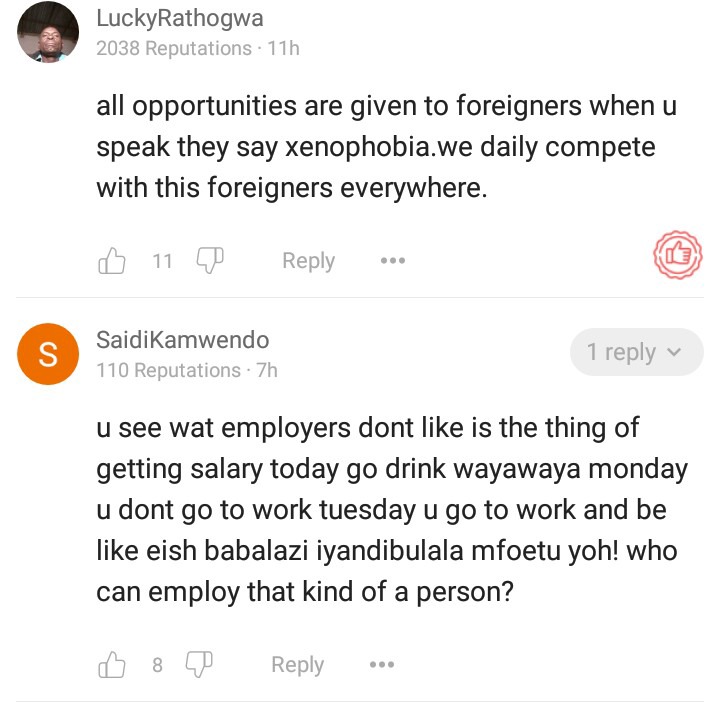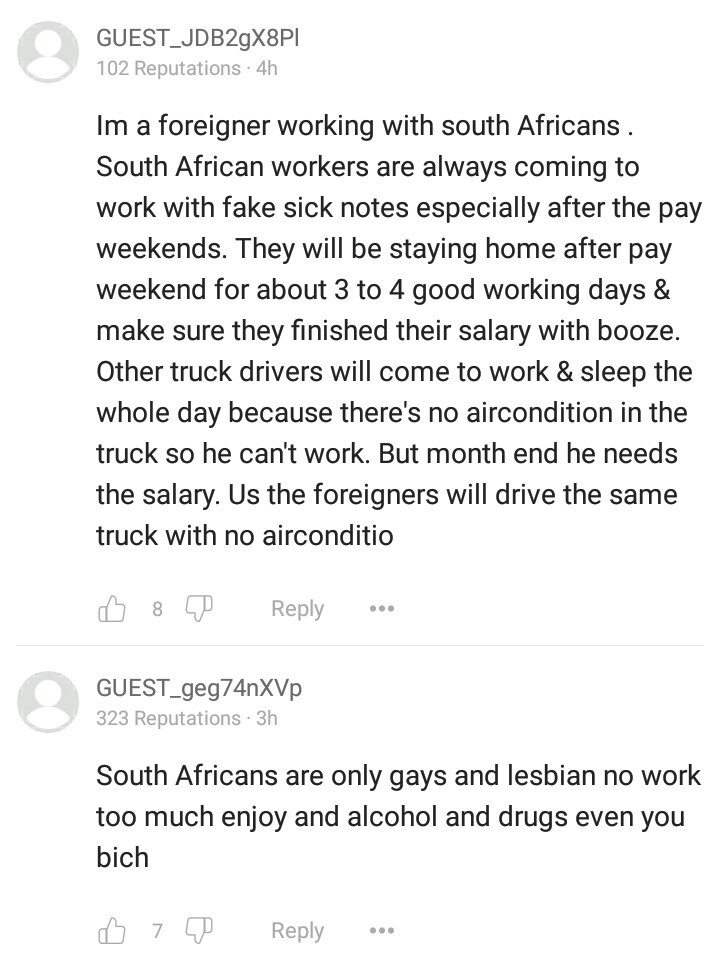 Nevertheless, one commenter said, I'm a foreigner working in South Africa. Some of my colleagues who are citizens are always coming to work with fake sick notes especially after the pay weekend. They will stay home for about three to four days spending their salary on drinks.
Be that as it may, Lerato's have actually cleared the air and the world have now understood that our SA youths are hard working.
What's your take on this?
Share your views on the comment box lets know what you think.
Also remember to Like, Share and Follow for more update on Entertainment, Politics and all the Latest News across South Africa and beyond.
Source; Tweeter.com
Content created and supplied by: MzansiEveningNews (via Opera News )