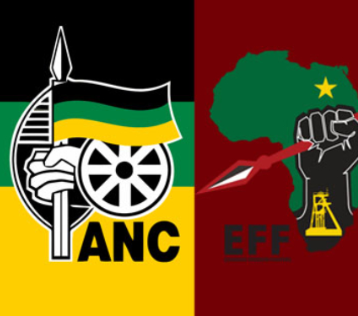 As much as social media have promoted some bad things and maybe lend others into some trouble.onething i love about is how people are always ready to throw the opinions on whatever matter that they come across.
The latest is that one member if the facebook platform asked his fellow Bookers which political party is trust worth between EFF and ANC ( in an indirect way )thi user asked this questions
If Anc And Eff were banks which one would you bank your money with?
See what people said.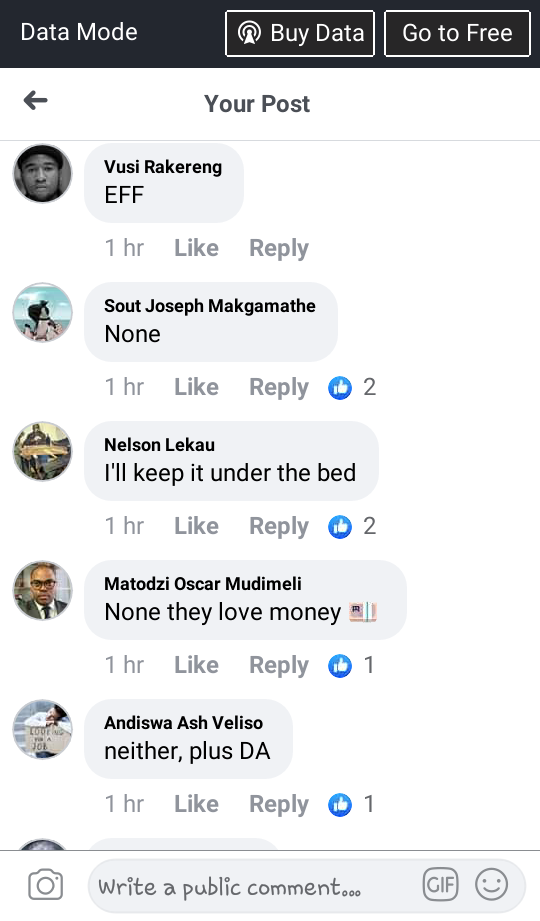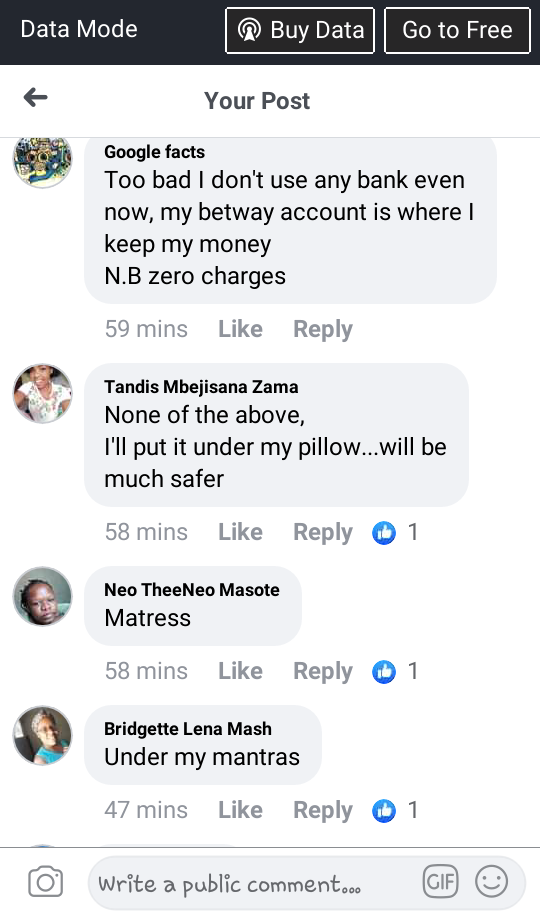 as a writter am not even surprised to see that people don't have faith in any of them some corrupt politicians has really messed up the relationships between politicians and citizens.empty promises that politicians has made to the people over the years are the reason why people are saying all this i think.
However which one would you bank bank with?
leave some comments below
Content created and supplied by: RastaWrites01 (via Opera News )