Mec pillay confident that new England road landfill site fire is under control
za.studio.opera.com
2020-07-28 10:25:55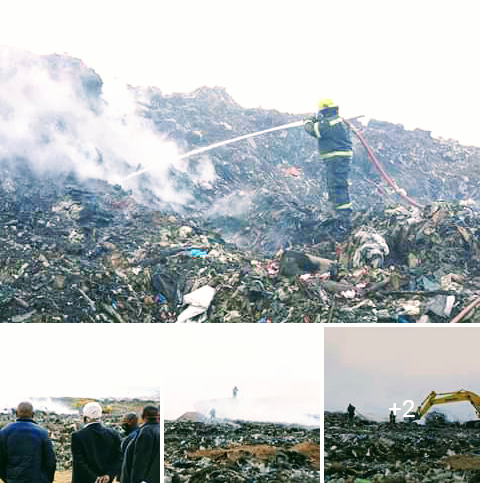 MEC Ravi Pillay has, in his capacity as champion MEC for uMgungundlovu District, thanked firefighters who have worked hard to control the fire at the New England Road landfill site in Pietermaritzburg.
Speaking during a visit to the landfill site, MEC Pillay said despite there being few hostpots that remain and the wind being unpredictable he was confident that all was now under control. "We are hopeful at this stage that the fire has been brought under control".
He said the focus now shifts to the rehabilitation of the landfill site and into putting new systems in place to ensure the effective and sustainable management of the landfill site.
The MEC was accompanied by Msunduzi Mayor, Cllr Mzi Thebolla, who led a team of senior senior officials and the local ward councillor.
MEC Pillay said there is a lot of work that is yet to be undertaken and this will need constant monitoring.
"What is outstanding is the conclusive finding on the cause of this fire. There are suggestions that it was deliberate and that it started on many points at the same time but we cannot be conclusive on that," MEC Pillay said."
Other aspects such as recycling activities at the dumpsite also need to be properly managed, MEC Pillay added.
"Recycling is something that we support but it has to be managed and controlled There are major safety issues in a worksite like this and those have to be managed".
The visit to the landfill site was MEC Pillay's second in a week as the provincial government is working closely with the municipality to try and resolve challenges at the landfill site.
On Sunday, Premier Zikalala announced that he has assigned the Department of Economic Development, Tourism and Environmental Affairs under MEC Nomusa Dube Ncube, the Department of Cooperative Governance under MEC Sihpho Hlomuka and MEC Pillay as district champion to work with the municipality on the matter.
Source: Opera News