COSATU: MBOWENI FAILED TO ACKNOWLEDGE GOVT DEBT TO WORKERS IN BUDGET SPEECH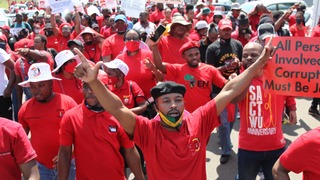 The Congress of South African Trade Union (Cosatu)'s central committee (CEC) has continued to express disappointment in Finance Minister Tito Mboweni's Budget Speech, complaining he failed to acknowledge government's debt to workers.
The worker's union federation told reporters at a media briefing on Thursday - following its three-day meeting - that the progressing public services wage question was a binding agreement that couldn't just be wished away. 
The matter is presently set to be heard in the Apex Court after a bombed offer to have the Labour Appeal Court force government to pay wage increments. 
Cosatu's first deputy president Mike Shingange said Mboweni recognized various obligations the state had yet neglected to take note of the agreement it took on with workers 
"Either it's your vehicle installment, either it's your housing bond or any agreement you have, there comes when you have the trouble repaying or satisfying that commitment that you have. Be that as it may, it doesn't give you the option to leave." 
Shingange said the CEC noticed that numerous employers who left their positions in the private sector had griped that it was taking cues from government on the matter. 
"Your government has venerated from an agreement and the court concurred with them. Along these lines, they have started a precedent and priority and weak laborers will wind up in a tough situation along these lines."
Source: https://www.google.com/amp/s/ewn.co.za/2021/02/25/cosatu-mboweni-failed-to-acknowledge-govt-debt-to-workers-in-budget-speech/amp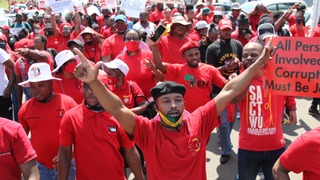 Content created and supplied by: LindaMbamboNews (via Opera News )