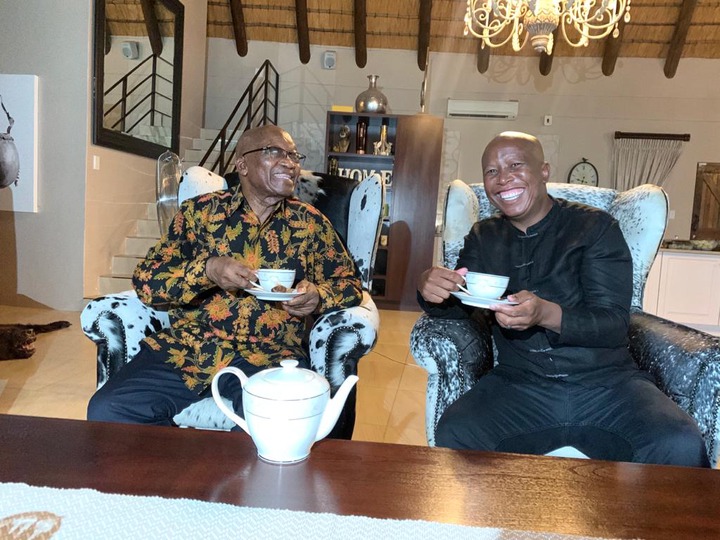 Nkandla homestead has became the center of attention in South Africa, particularly since the dawn of this month of February. And the main reason for that, is because South African Political heavyweights have visited the home of Jacob Zuma which is situated at the Nkandla homestead. There mystery of the Nkandla homestead is still not yet unraveled. Many ordinary South African people are still wondering what is happening in Nkandla that prompted many well known personalities to frequent the place.
At the beginning of this month of February, Julius Malema fired the imagination of many South African people, when he asked to have a tea meeting with Jacob Zuma on Twitter. Julius Malema's historic request managed to capture the attention of majority of majority of South African people: even those people who are not particularly well versed with South African Political landscape, found themselves engaging in this historic move by Julius Malema. It is not an exaggeration to say that many people across the country didn't anticipate that Julius Malema and Jacob Zuma would have meeting any time soon.
Many commentators didn't foresee that. And to top it all, Julius Malema didn't disclose the agenda of the meeting between him and Jacob Zuma. He somewhat left many people in wonderland. To date, Julius Malema and Jacob Zuma haven't shared what did they talk about at the tea meeting.
Again, on Thursday, Bheki Cele announced that he is going to Nkandla homestead to visit Jacob Zuma. And like Julius Malema, Minister Bheki Cele didn't disclose what he intended to discuss with Jacob Zuma. People are asking themselves hard questions about the recent activities taking place at Nkandla. However, it will take some time before those questions can be answered.
Is Jacob Zuma still of South Africa?
Well, by now everyone knows that Jacob Zuma has long since resigned from being South African president. And that simply means he is no longer in charge of SA.
Content created and supplied by: Mighty101 (via Opera News )