South African Security Service Agency finally opens up about the challenges they are facing during the distribution of Special grants that started last year. Cyril Ramaphosa together with the Minister of Social Development Lindiwe Zulu made a grant for unemployed South African in a way to make sure that they survive during Covid 19 crisis.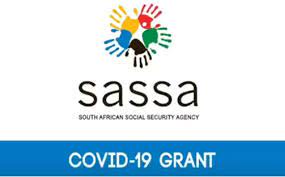 Sassa confirmed that each and every day they are always busy assisting and helping people who are out there facing challenges. SASSA confessed that they are facing a huge problems in terms of answering the applicants who are inquiring. SASSA said they manage to help 35% of people who called daily. They asked the government to intervene to give them a budget so that they can increase call center capacity.
Source: https://www.businessinsider.co.za/only-35-of-calls-made-to-sassa-are-answered-now-govt-is-spending-r29-million-to-boost-capacity-2021-4
Please Follow My Platform For More and Latest Updates.
Please Feel Free To Leave Comments
Do not forget to Like and Share my article.
Stay Safe, Stay Healthy South Africans
Keep Following Covid 19 rules and regulations
Content created and supplied by: AFRICALIVEUPDATES (via Opera News )