Jacob Zuma have allegedly revealed why he will not appear before the Zondo inquiry commission. He noted that he has much respect for the constitution of South Africa, but he does not show any respect for the judges sitting at the trial panel, saying that they have been compromised. He noted that he cannot continue to stand trials before people who are more corrupt. Furthermore, he noted that the judges are not fit to handle such trials which is why he stayed away from the inquiry commission.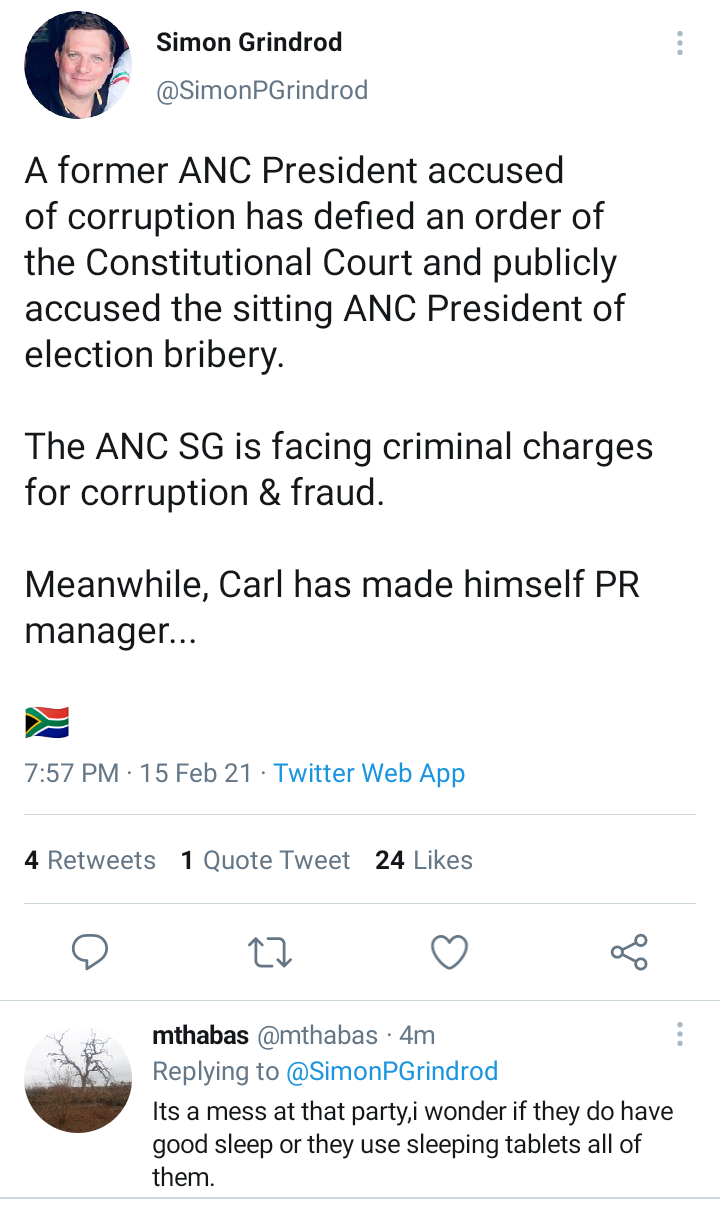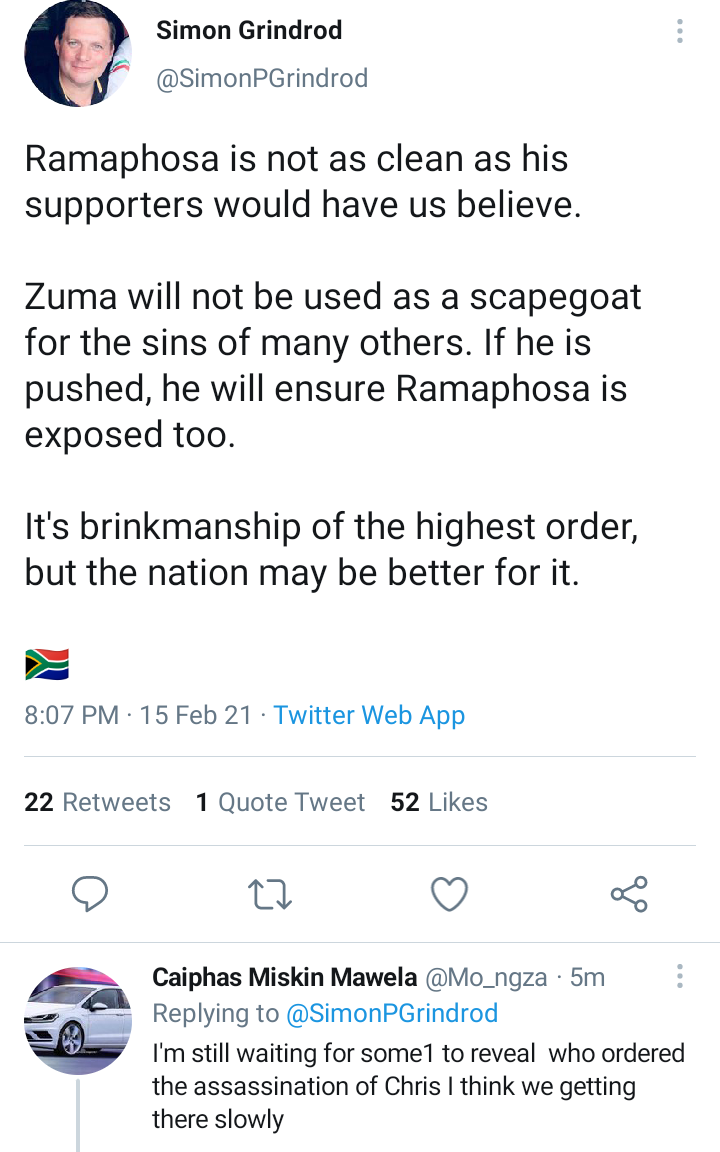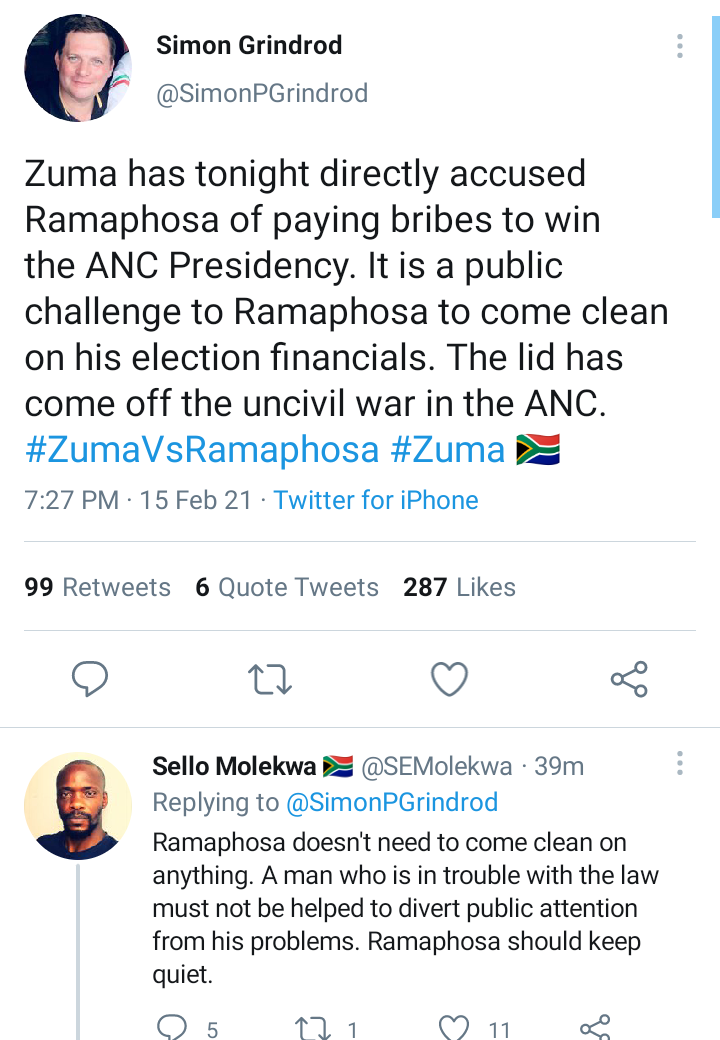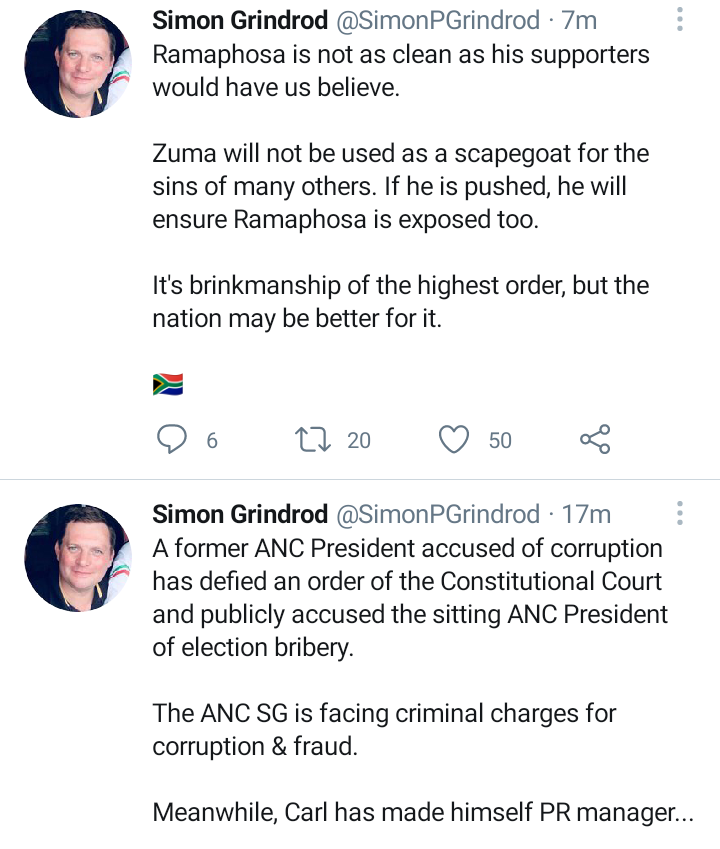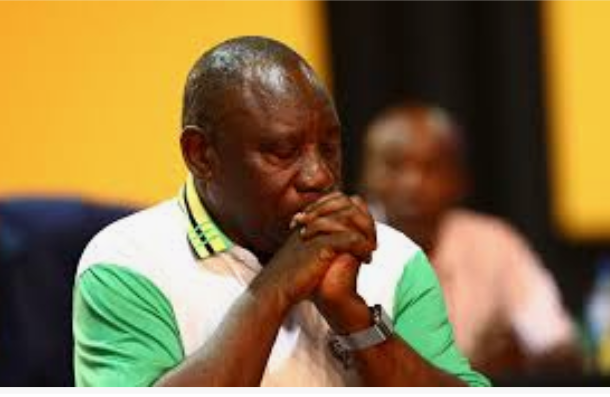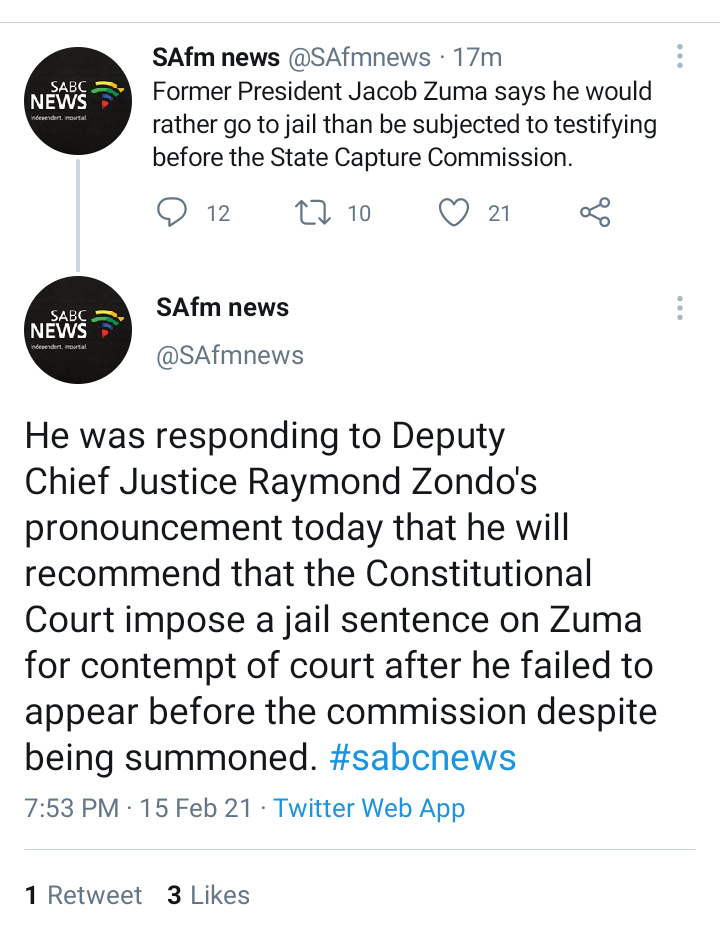 He further reinstated that President Cyril Ramaphosa had bribed his way through the internal ANC to become president of the republic of South Africa. He was quoted by a famous news website to have said, "In his latest statement, Pres Jacob Zuma says, "We sit with some judges who sealed #CR17BankStatements simply because such records may reveal that some of them, while presiding in our courts, have had their hands filled with the proverbial 30 pieces of silver."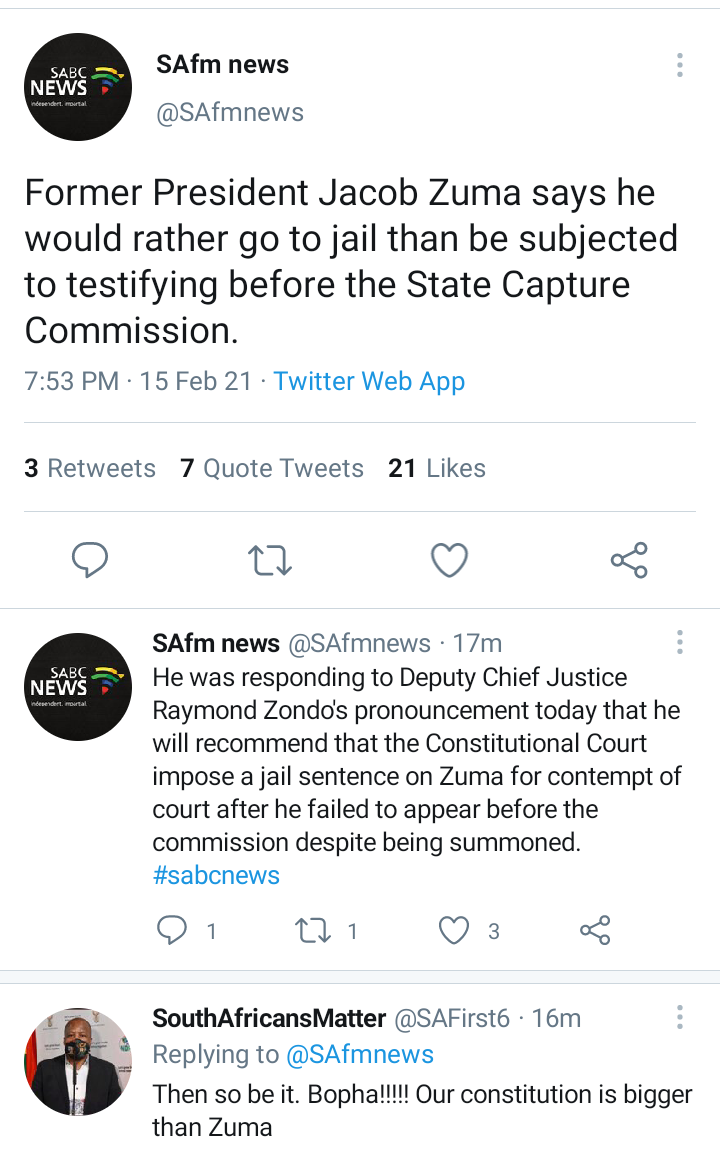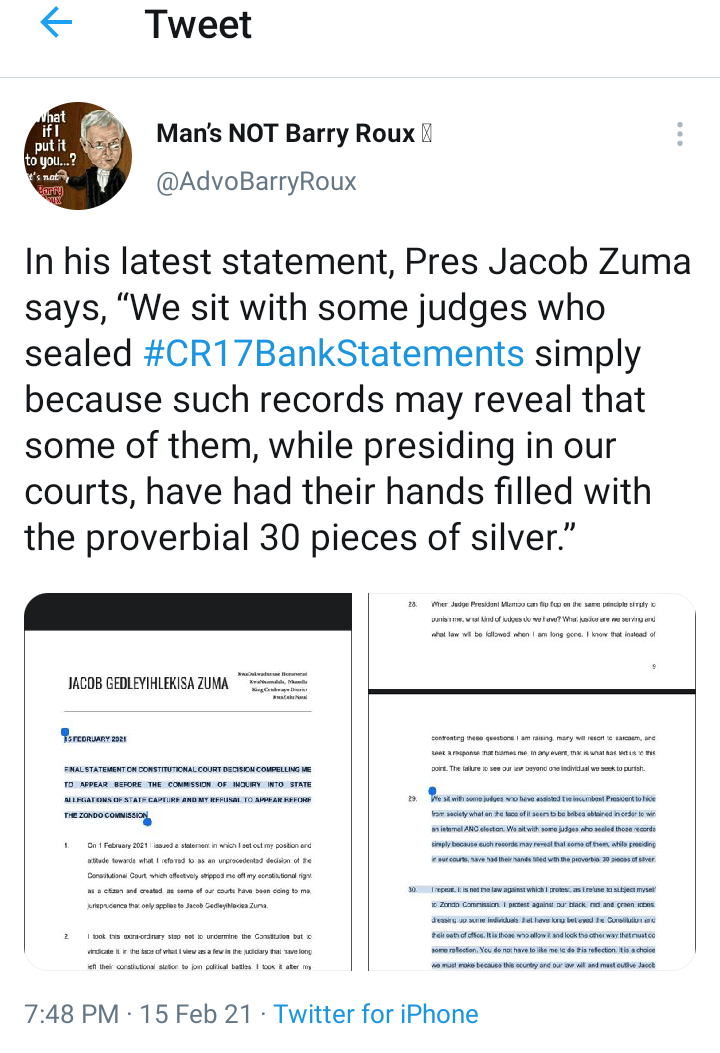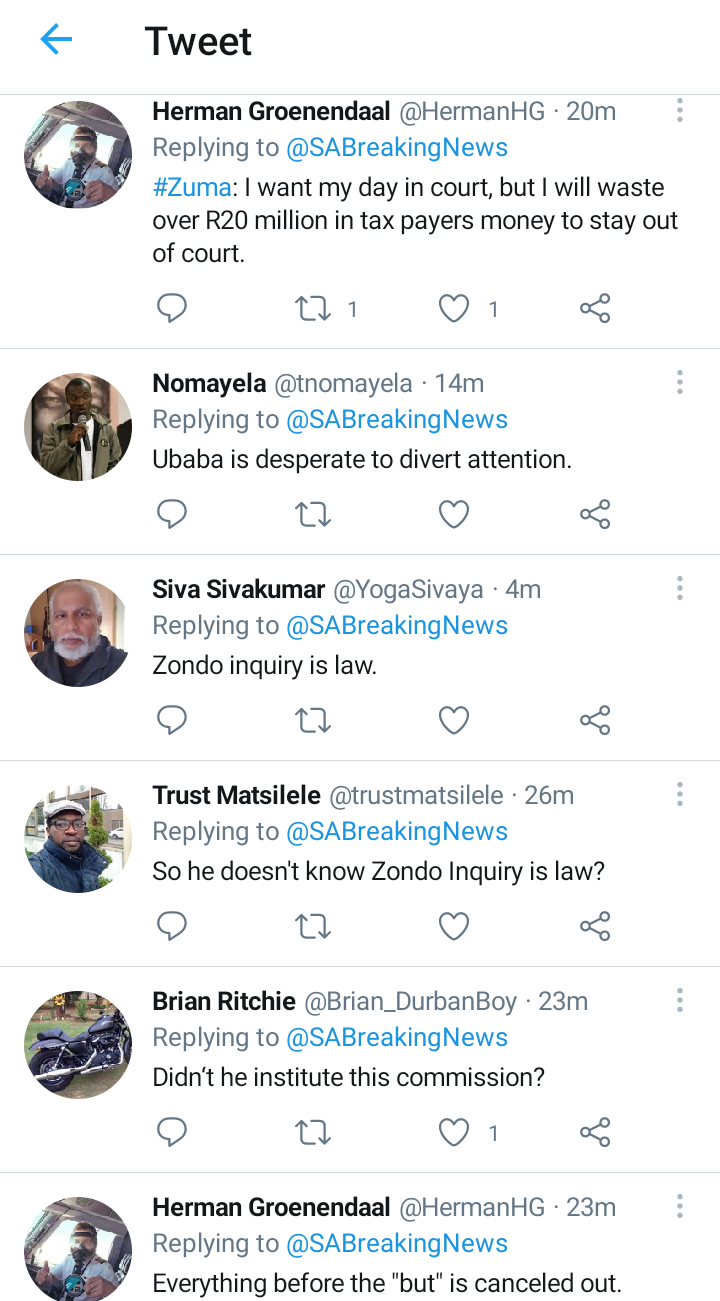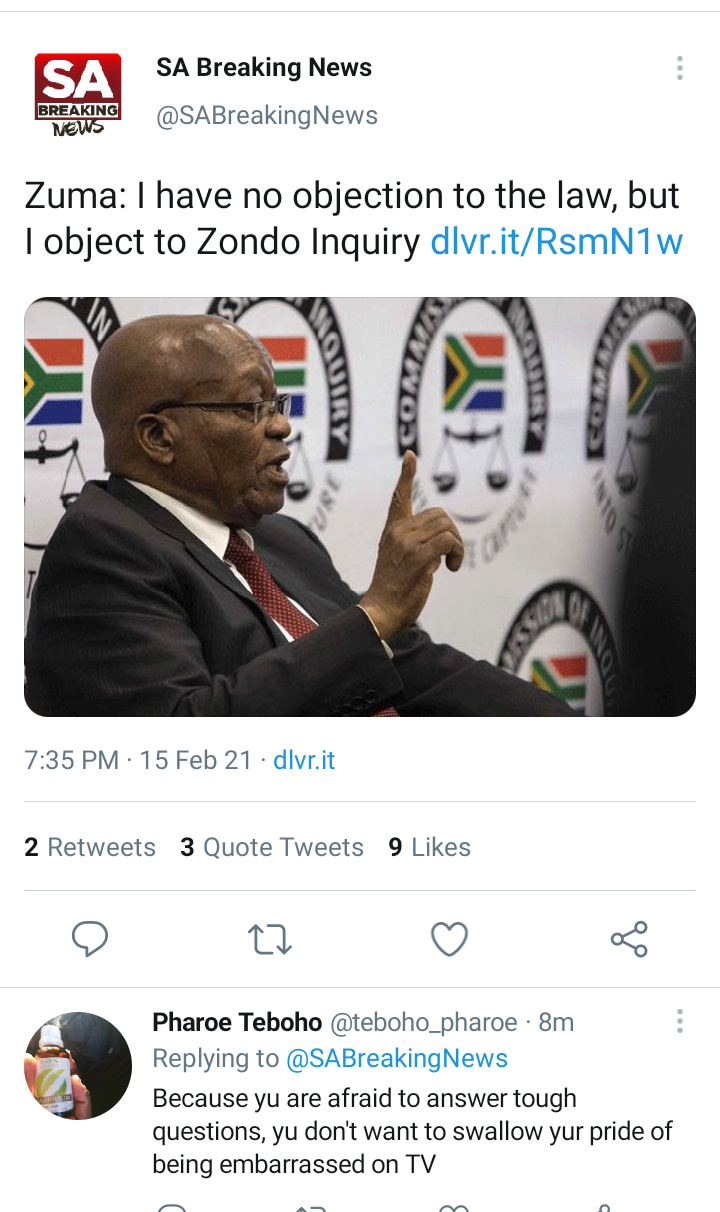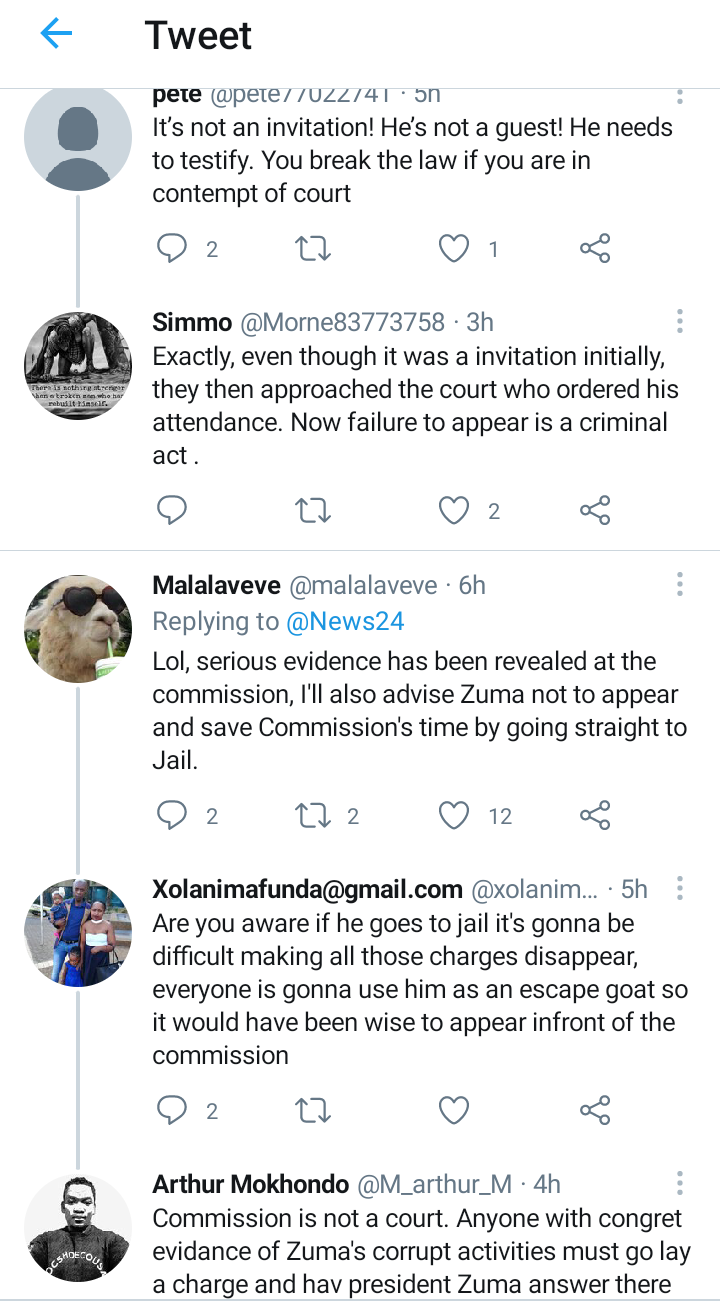 Furthermore, the former president reinstated that, "He was responding to Deputy Chief Justice Raymond Zondo's pronouncement today that he will recommend that the Constitutional Court imposes a jail sentence on Zuma for contempt of court after he failed to appear before the commission despite being summoned. #sabcnews". Jacob Zuma is so serious, that he prefer going to jail than to appear before the Zondo inquiry commission. This is surely a serious affirmation.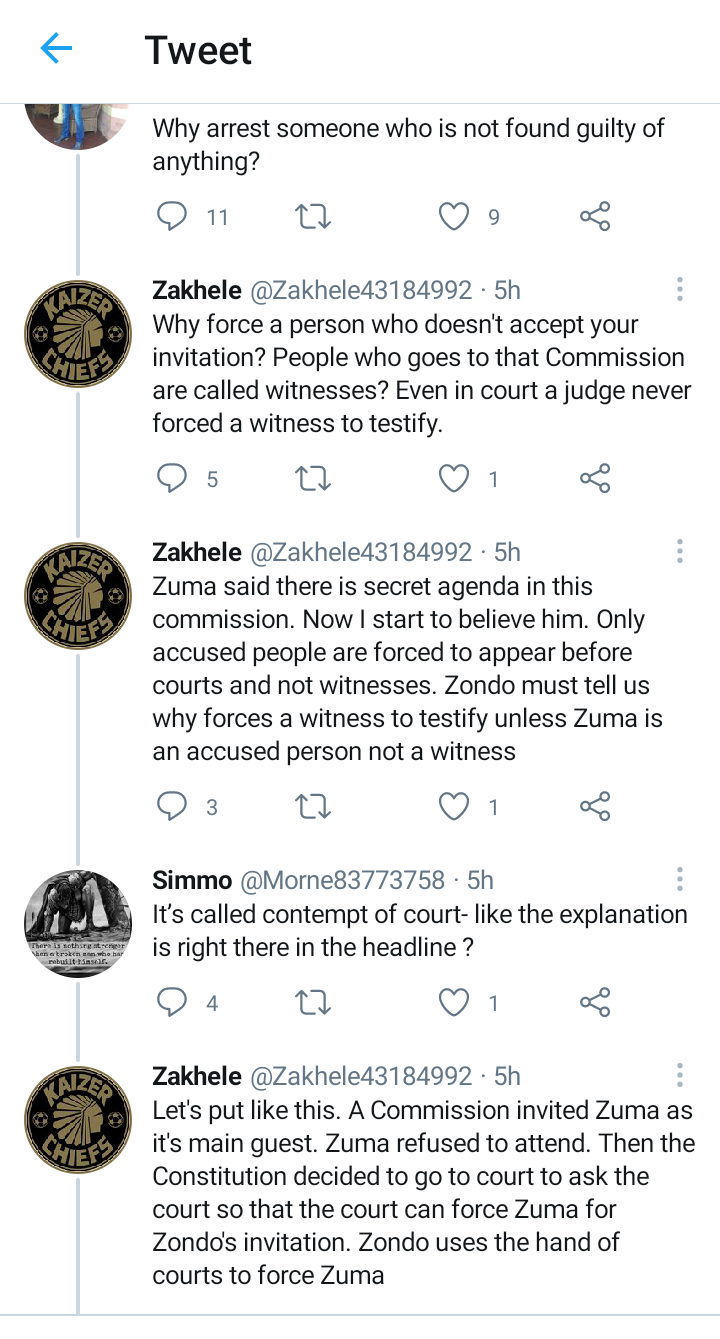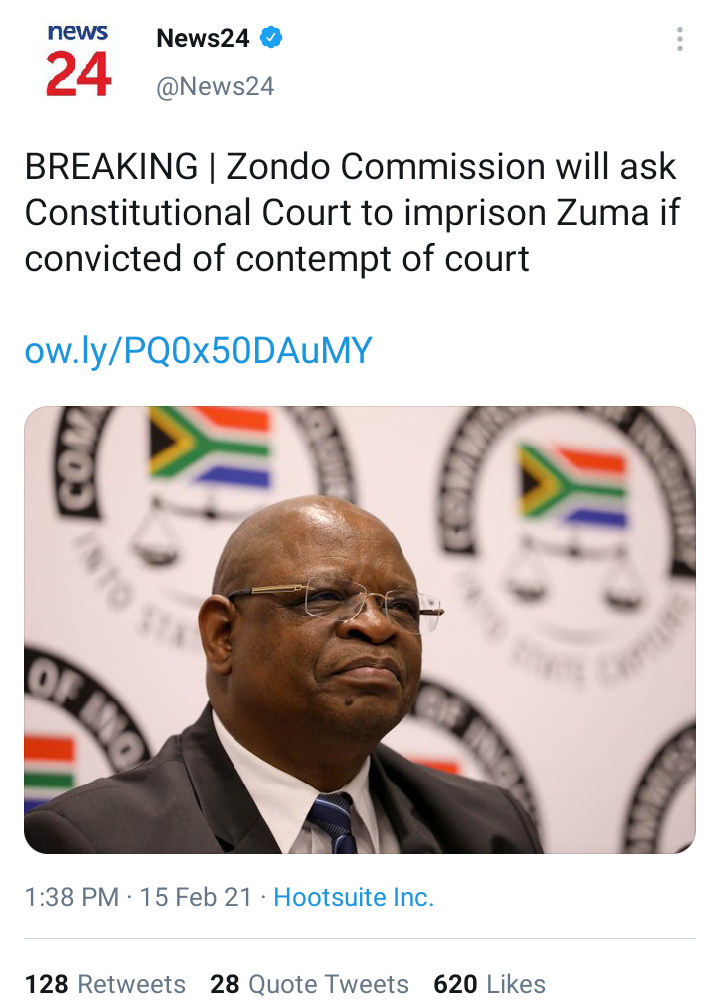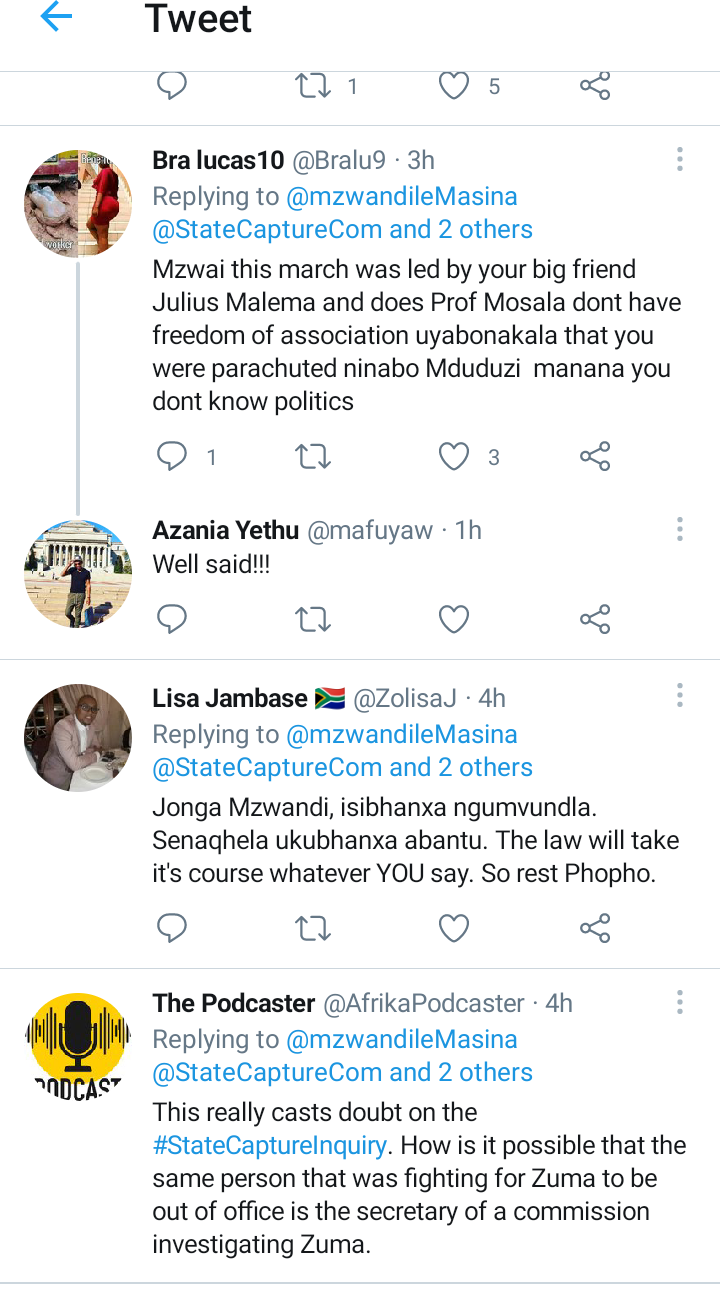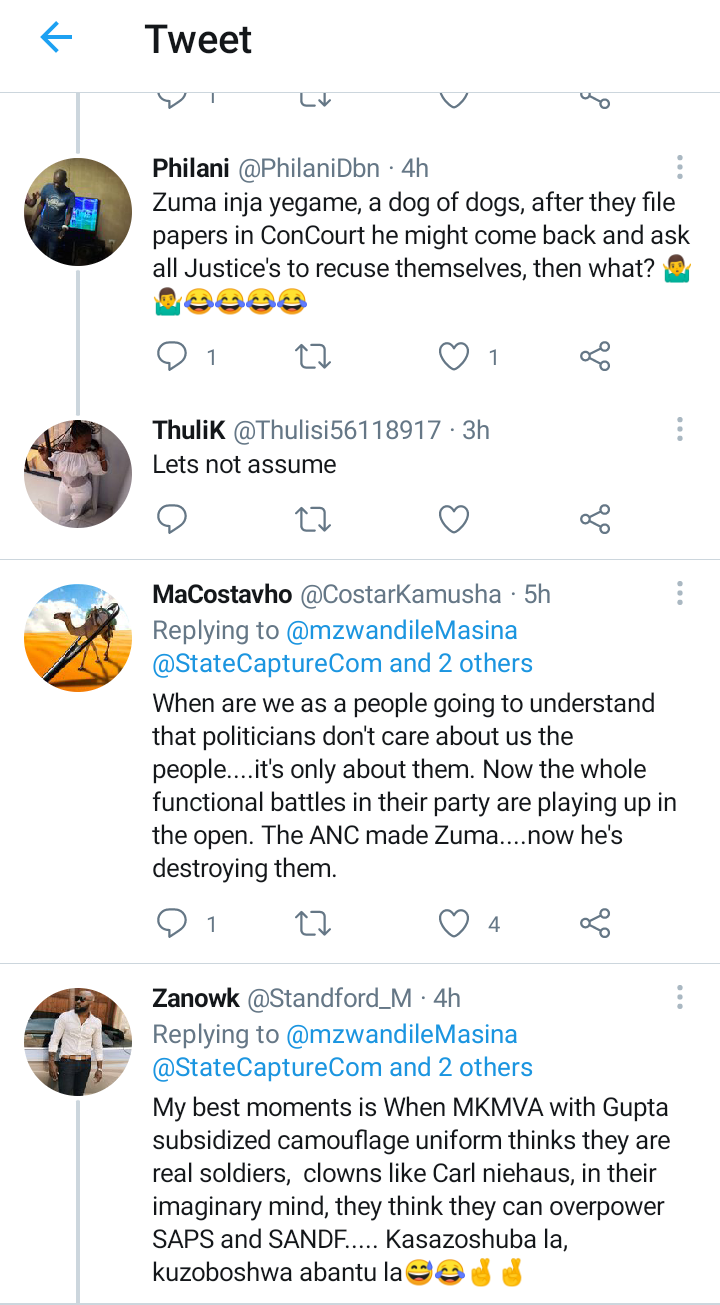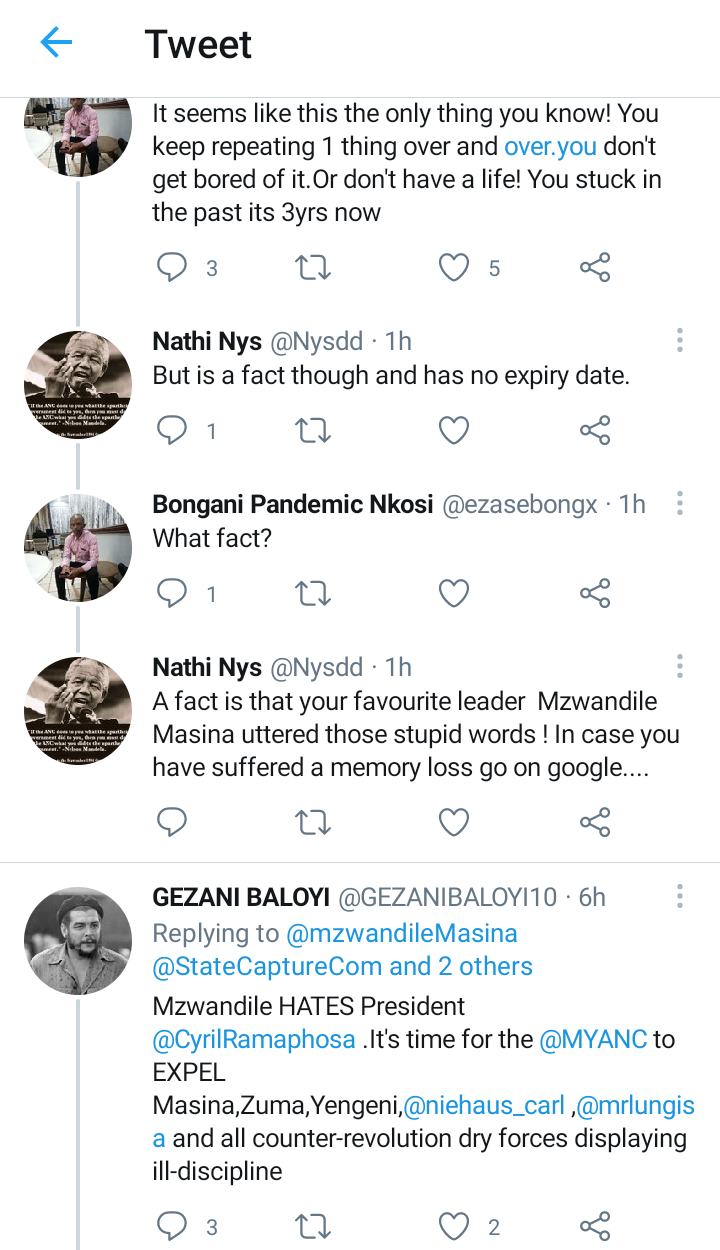 Simeon Grindrod wrote on his Twitter handle tonight "Zuma has tonight directly accused Ramaphosa of paying bribes to win the ANC Presidency. It is a public challenge to Ramaphosa to come clean on his election financials. The lid has come off the uncivil war in the ANC. #ZumaVsRamaphosa #Zuma 🇿🇦", he further noted," A former ANC President accused of corruption has defied an order of the Constitutional Court and publicly accused the sitting ANC President of election bribery.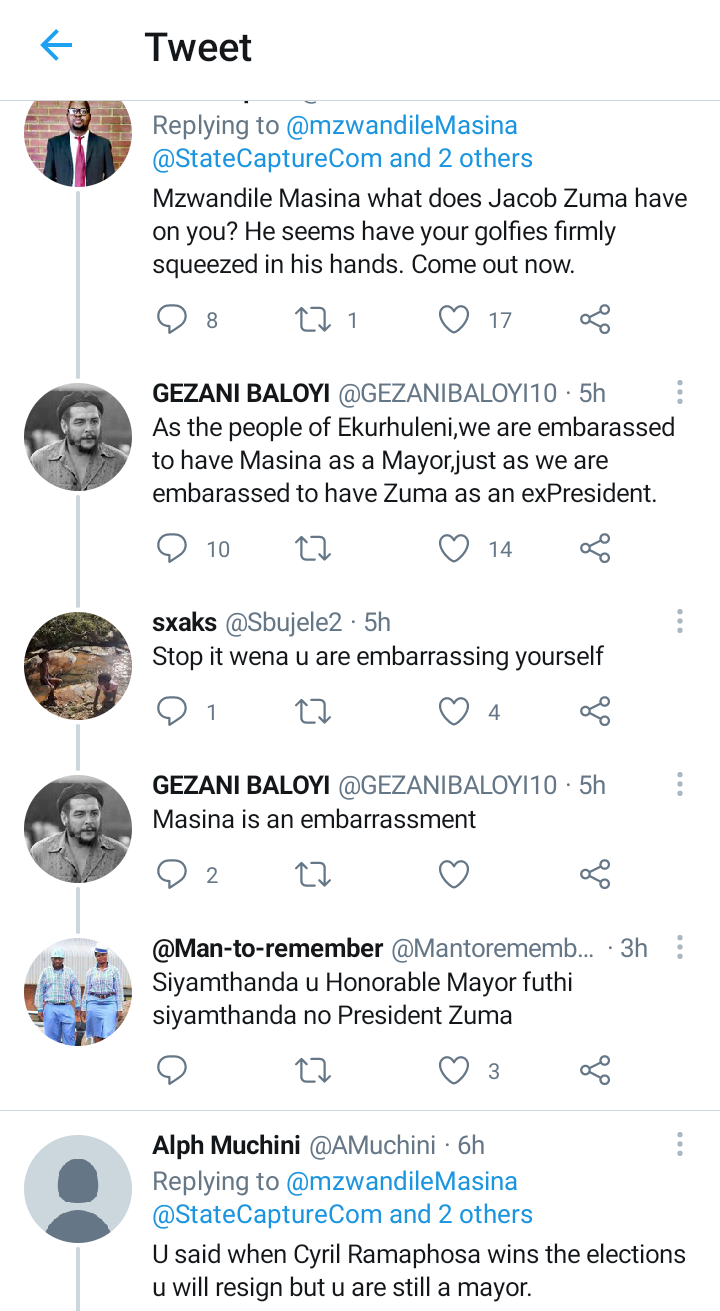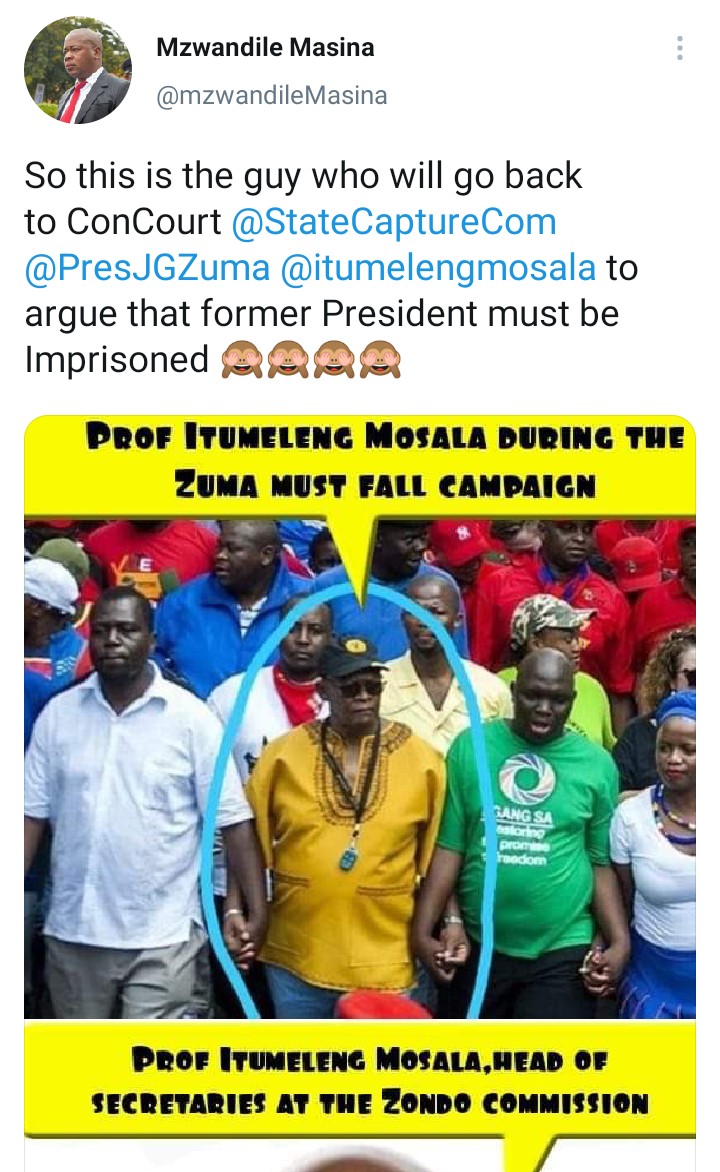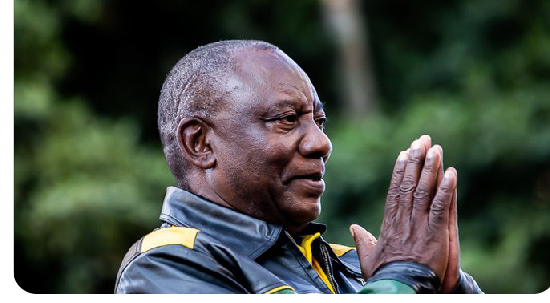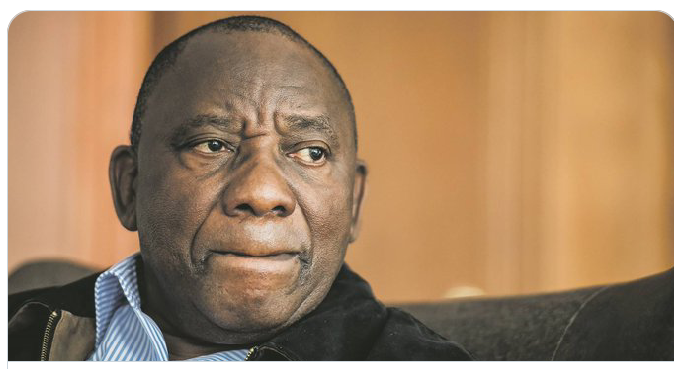 The ANC SG is facing criminal charges for corruption & fraud.
Meanwhile, Carl has made himself PR manager". Simeon further wrote, "Ramaphosa is not as clean as his supporters would have us believe.
Zuma will not be used as a scapegoat for the sins of many others. If he is pushed, he will ensure Ramaphosa is exposed too.
It's brinkmanship of the highest order, but the nation may be better for it.". The issue of ANC is getting more fierce. The faction-tussle and infighting is getting more and more messier by the day.
Content created and supplied by: Anabelblog (via Opera News )