The much broadcasted tea meeting between previous president Jacob Zuma and EFF pioneer Julius Malema demonstrated a ton of things which South Africans are not observing.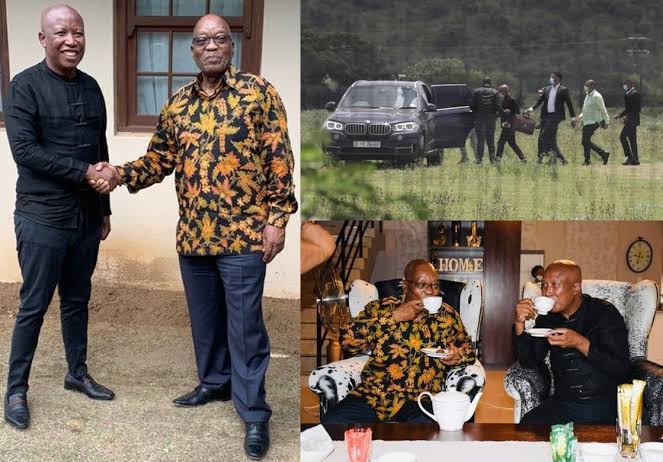 Above all else, this gathering shows that our chiefs don't adhere to the standards set up for individuals to follow in light of the fact that at a particularly crucial time when individuals are advised to wear veils during the Covid 19 pandemic, those pioneers in the image are not wearing covers. 
They were not wearing veils when they were eating in the house and they were not wearing covers when they postured for their photos after the gathering. We wonder is there is no requirement for assurance from Coronavirus at Inkandla. 
Something else we should discover that the legislators we follow are always showing signs of change and we ought not move to the tunes they play. Julius Malema is the one who lead the fall of Jacob Zuma from the administration and today they sit together drinking tea? 
Much obliged to you for taking as much time as necessary to peruse this article and if it's not too much trouble, don't hesitate to leave a remark, don't be terrified to remark
Content created and supplied by: MpalangaNews (via Opera News )