Ramaphosa had chaired a sitting of the Cabinet and also held a meeting with the Coronavirus Command Council on Wednesday. Recommendations were made to Ramaphosa during both meetings, and he is expected to outline a response following hotspot outbreaks across the country especially in parts of the Eastern Cape and the Western Cape.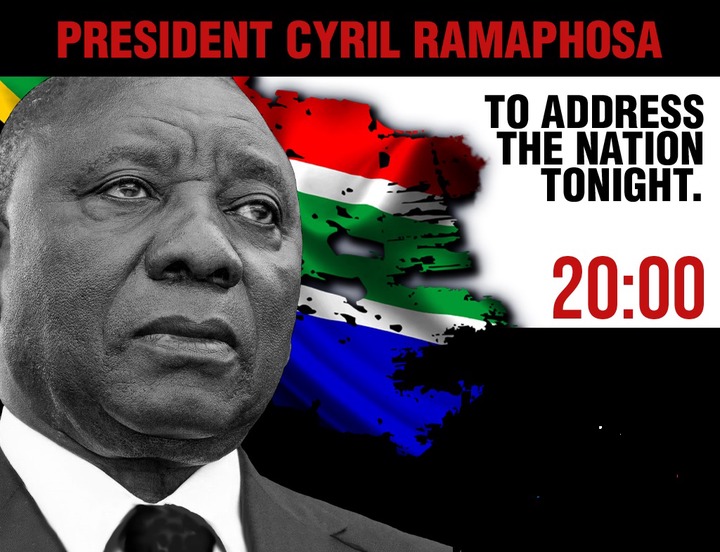 In South Africa, as of 2 December there have been 4,173 new cases, taking the total reported to 796,472. Deaths have reached 21,709 a daily increase of 65 while recoveries have climbed to 734,305, leaving the country with a balance of 40,458 active cases.
The biggest one of the lot will be hammering out the rules and regulations regarding our COVID-19 hot-spots. Both national and local governments are set to reintroduce tighter restrictions in areas that have seen infection rates soar throughout November.
Sources:
https://enca.com/ news/ ramaphosa- address- nation-8pm
https://businesstech.co.za/ news/ government/ 454214/ ramaphosa- to- address- the- nation- tonight- on- covid-19- pandemic
https://www.iol.co.za/ news/ politics/ ramaphosa- to- address- the- nation-at- 8pm- over- mounting- covid-19- concerns- ba100f9d- 631f-4c63- adf0- 12303d99b9c5
https://ewn.co.za/ 2020/12/03/ president- ramaphosa- to- address-the-nation-tonight
https://www.thesouthafrican.com/news/watch-live-stream-free-cyril-ramaphosa-what-time-address-thursday-3-december-lockdown/
Content created and supplied by: IzindabaZabantu (via Opera News )