President Ramaphosa Replies Jacob Zuma's Allegation on ' Corrupt' Judges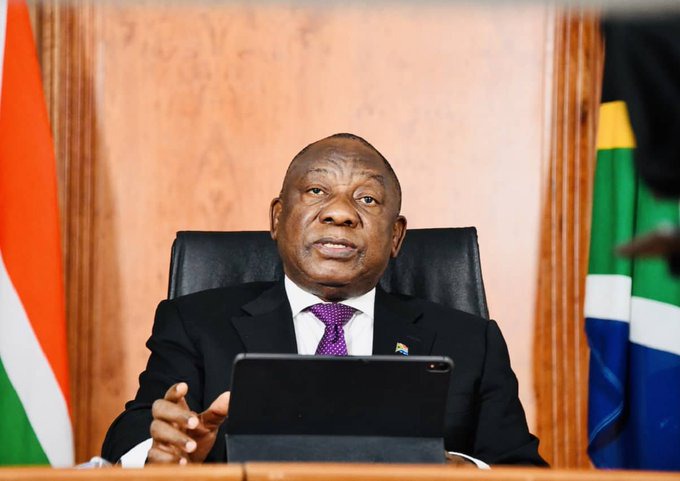 President Cyril Ramaphosa has expressed concern over the recent utterances directed at the judiciary, in which some judges are accused, without any evidence, of pursuing interests other than the cause of justice. The president made this statement in the weekly newsletter from the presidency- From The Desk of The President - Monday, 22 February 2021.
The president's reference is perceived as veiled response to former president Jacob Zuma's utterances in which accused some court judges of corruption- alleging that they received money from President Ramaphosa to seal his bank statements from being open for public scrutiny.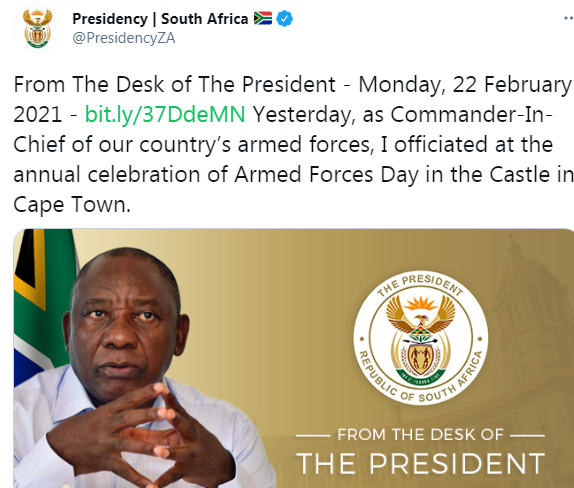 President Ramaphosa's bank statements is a subject dispute as opposition parties and members of the public seek to know the names of donors who funded the president's campaign for ANC presidency at ANC national convention in 2018. The president has since sought a court order to have the said document sealed.
Speaking on the importance of the constitution to South African democracy, Ramaphosa said that South Africans should be concerned when those who occupy prominent positions in society make statements that demonstrate a disdain for the basic principles of our Constitution and the institutions established to defend our democracy.
In particular, the president mentioned recent utterances directed at the judiciary, referring to allegations levelled against some judges by former president Jacob Zuma an open letter regarding his refusal to appear before the Deputy Justice Zondo State Capture Commission.
"Such claims are deeply disturbing, for at least two reasons," said Ramaphosa. Firstly, if such claims were true, it would mean that there are some within the judiciary who are failing to uphold the values and principles with which they have been entrusted.

The president challenged anyone who has evidence of any wrongdoing by any judge to make use of the avenues provided in the Constitution and in the law to ensure that appropriate action is taken.
The president expressed that the claims that have been made against the judiciary are disturbing for another reason. "Without the presentation of evidence to support these claims, and unless referred to the relevant authorities, all that such allegations do is to undermine the judiciary and the important function that it performs in our democracy," Ramaphosa reasoned.
Ramaphosa warned that there are possible consequences of utterances made by people in positions of responsibility who choose to use those freedoms to undermine our Constitutional order.
"One of these possible consequences is the erosion of trust in the judiciary and our constitutional order," said the president.
The president said that attacks on the judiciary should not be taken lightly, as such attacks shake the very foundations of our constitutional democracy. Unless supported by evidence, such claims undermine confidence in our courts, and weaken our Constitutional order.
Content created and supplied by: Daily-Godly (via Opera News )