Ever since Mr president Ramaphosa opened the sale of alcohol South African people start doing stupid stuff again, the time when the alcohol was burned people were behaving well, but they now showing off their true colors again. There's a picture circulating on social media were a lady is drinking savanna beer while wearing the plastic that was carrying it. See picture below: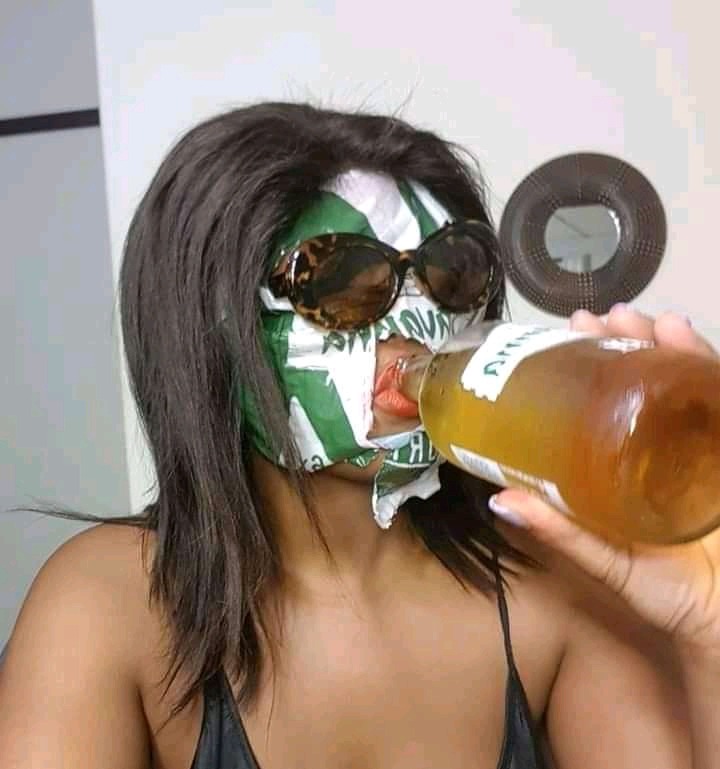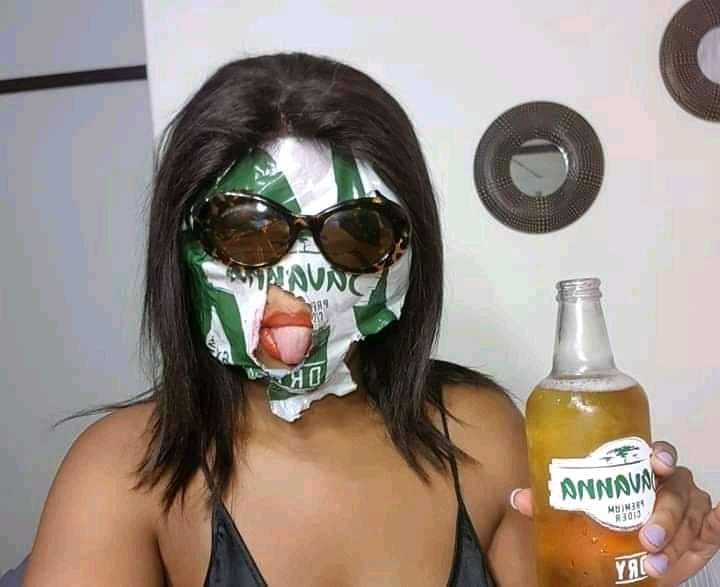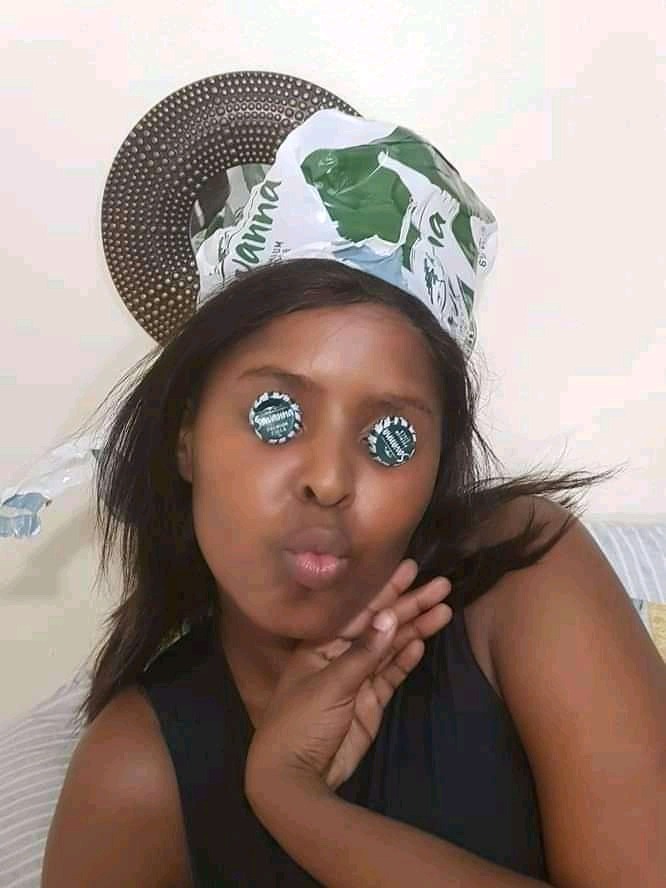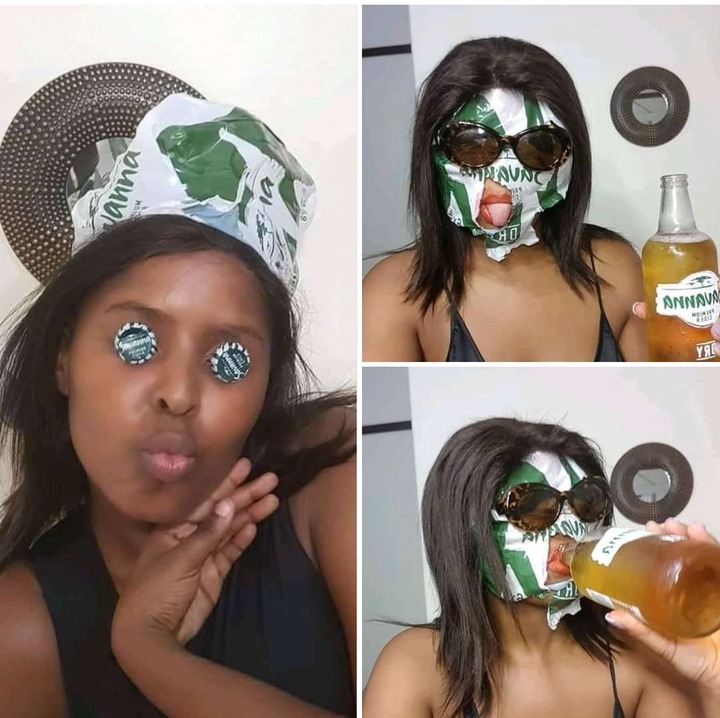 This young lady got so much attention on social some people are saying this is ridiculous, a young lady shouldn't be acting like that no man will want to many a lady who does this kind of stuff, drinking savanna and doing weird stuff like these and even worse posting such on social media. They said this ruins her reputation as a lady, her parents should be ashamed of her. Some comments are on her side saying that she should be free and drink and do weird stuff as she could this is her life so she must live it.
Many people on the comment section think that alcohol should be banned again because of people who are misbehaving like this lady.
Content created and supplied by: Tatiana_lyzac (via Opera News )