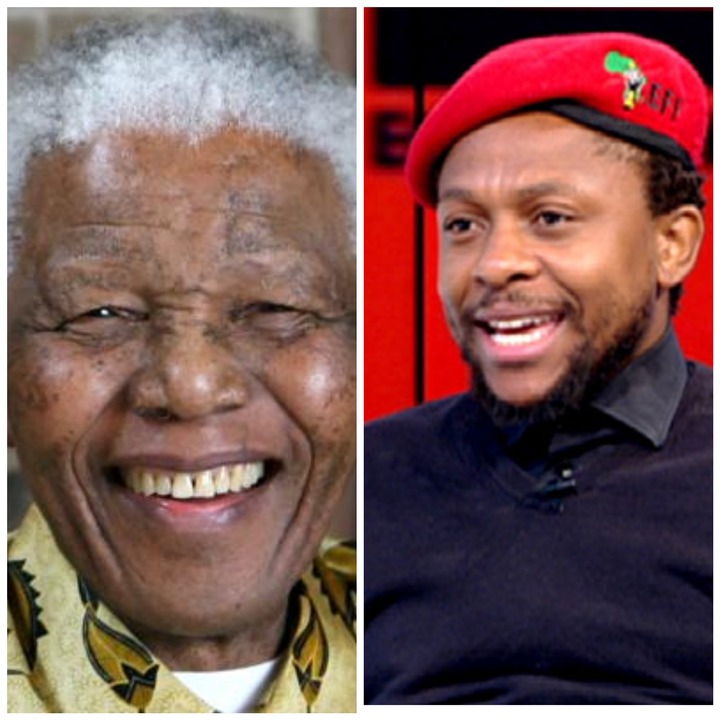 The 11th of February marks the day Nelson Mandela was released from prison in 1990 after spending 27 years. The was joy and jubilation as it signalled a new dawn in the country. But Mbuyiseni Ndlozi doesn't think so.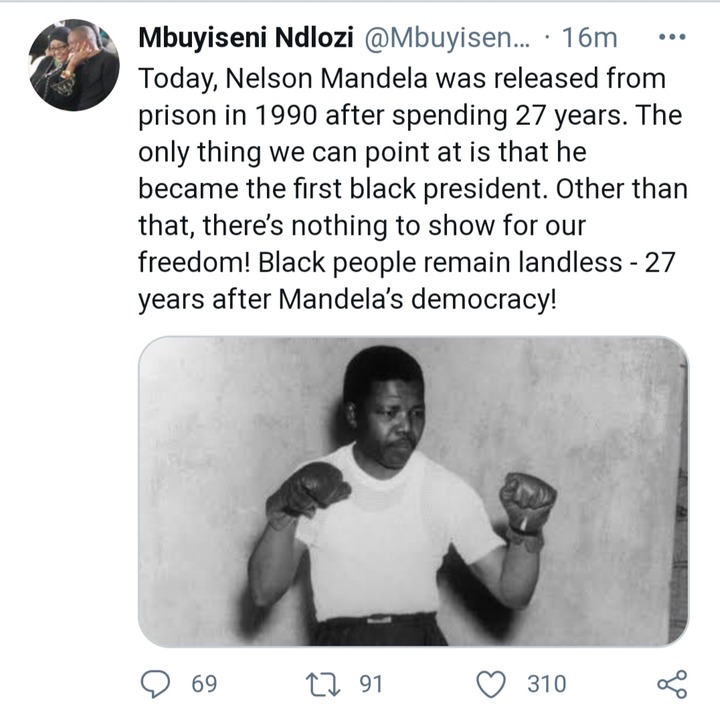 Ndlozi said: "The only thing we can point at is that he became the first black president. Other than that, there's nothing to show for our freedom! Black people remain landless - 27 years after Mandela's democracy!"
Former President Mandela did his part. The African National Congress retained majority for a very long time but failed to complete the job. It's worse now under President Cyril Ramaphosa. The good thing is that Mandela helped bring our freedom, at least, from a government whose only reply was savage attacks on an unarmed and defenceless people.
The EFF is in parliament with all these rights and privileges and can't even help stop ANC from looting right before their eyes. Protect the people from that, at least.
Source: https://mobile.twitter.com/MbuyiseniNdlozi/status/1359749856512851972
Content created and supplied by: KevinGary (via Opera News )