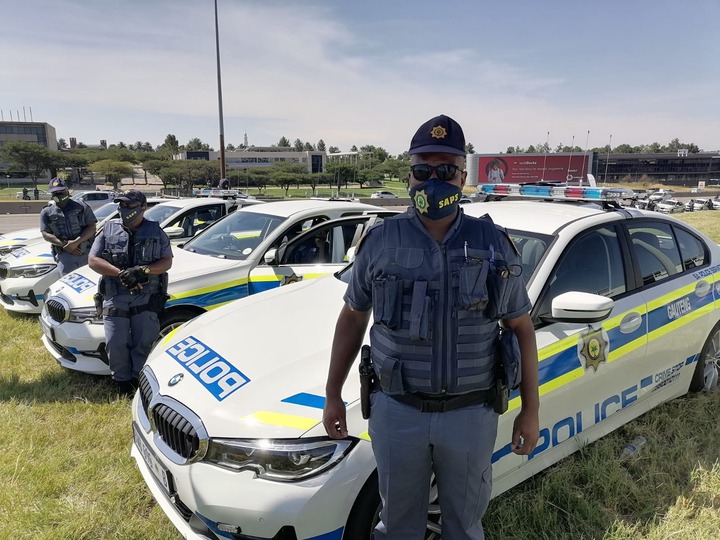 Several South Africans are not impressed with government's recent efforts to fight crime in the country. The police in the Gauteng Province have been provided with some flashy BMWs as part of what government calls MORE MUSCLE to fight crime in the province. The Gauteng Province government handed over the Highway patrol vehicles on Saturday. According to government, these vehicles will assist police officers in the province in dealing with TrioCrimes such as truck carjackings, business as well as house robberies and CIT heists.
However, several South Africans say all these police officers need is physical training because they are unfit and obese. "Mxm instead of giving them physical training South African police can't chase a thug with their feet for even 10minutes," a Twitter user said. Don't just give them fast cars when they are slow themselves. If the suspect runs off on foot and they got big mkhabas where is the use of fast cars? They must also hit the gym, another tweep said.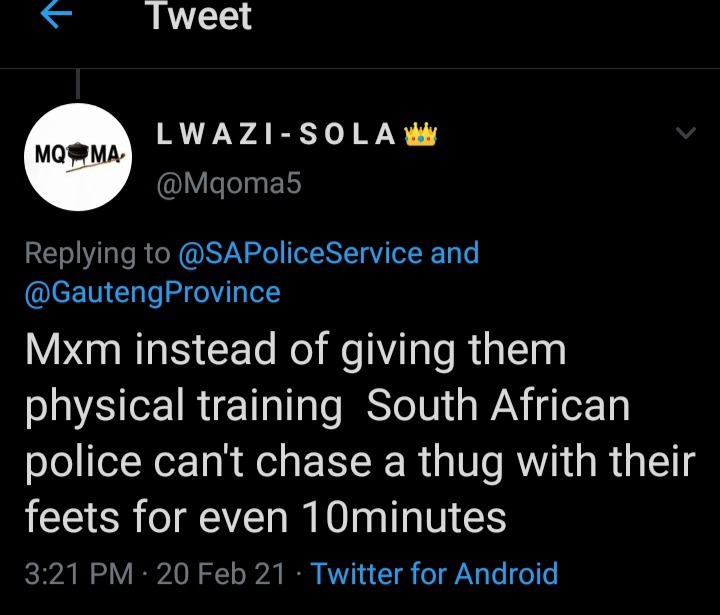 Here's what some people are saying:
@Sann_Yam And you must trim some fat. No more chesanyama police officers in those cars, akere?
@Avinash The police officers need more muscle not the cars...some of them look unfit to jump over a fence.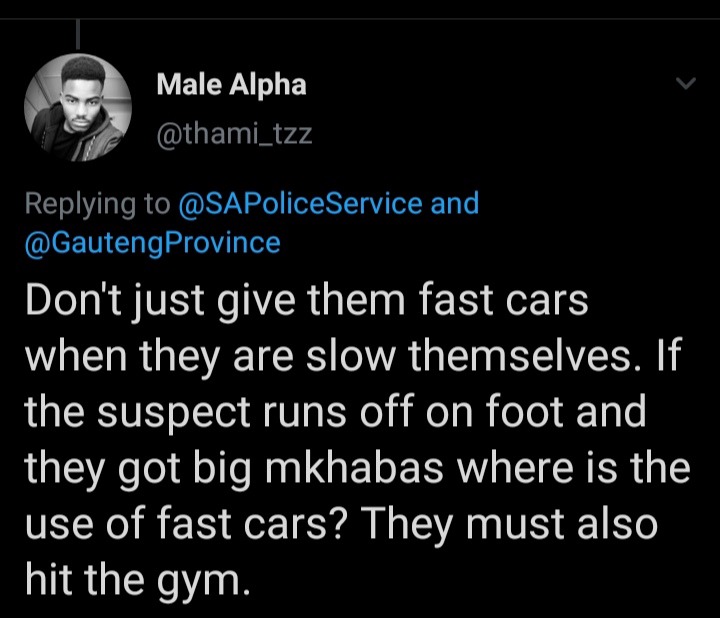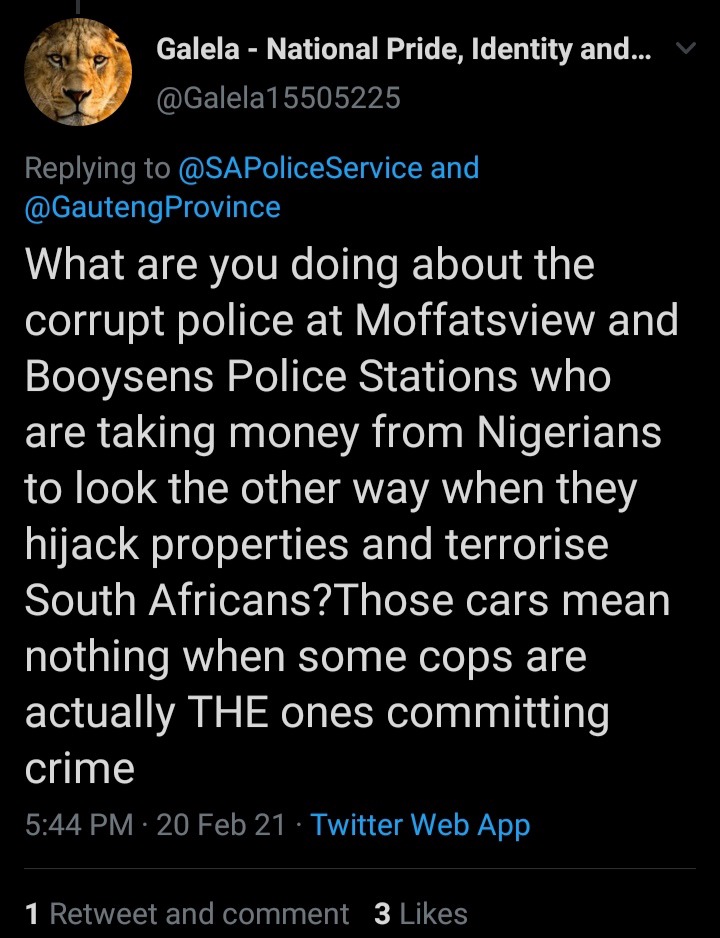 Content created and supplied by: Mmapula (via Opera News )