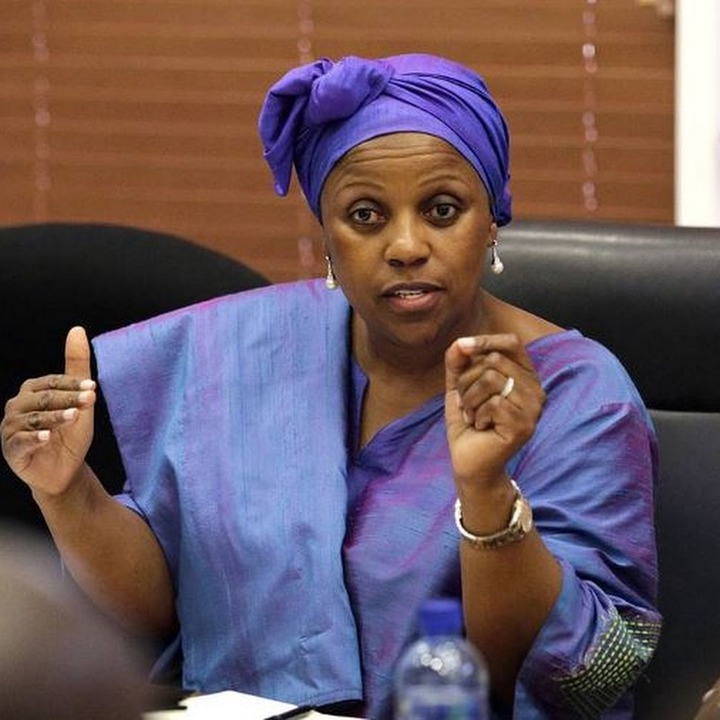 Former controversial South African Airways Chairperson Dudu Myeni has today visited the former president Jacob Zuma in his home in kwazulu natal Nkandla,number of politicians have already visited Jacob Zuma after he made a stunning vow through writing that he's not going to appear before the commission.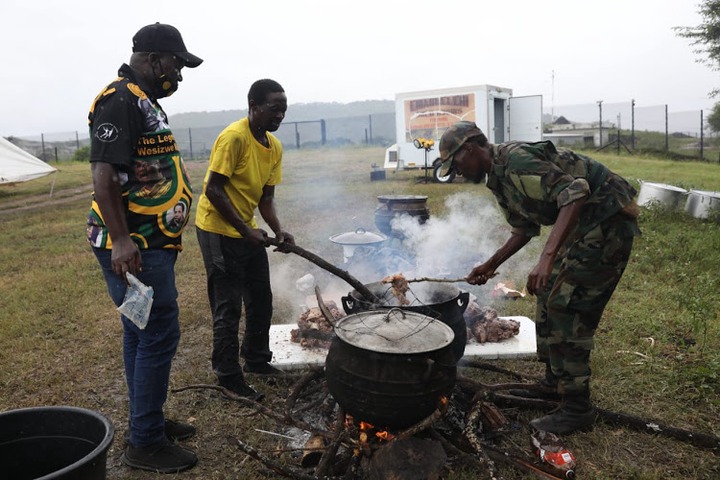 Huge number of people including the military veterans have gathered at Zuma's place after Zondo commision has applied for the warrant of arrest for Zuma,this came after zuma failed to make the appearance before the commission as the court has ordered.
The motive behind camping in Jacob Zuma's home is to prevent his arrest as the Zondo commision is in the process of acquiring the warrant of arrest for Zuma.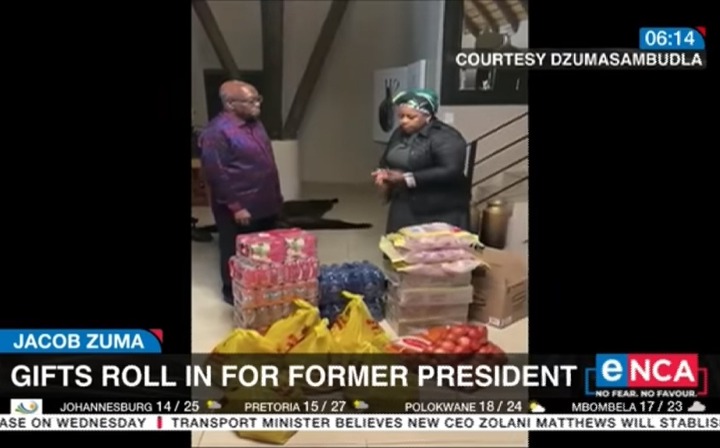 Myeni didn't come empty handed like other politicians who came before her,Dudu myeni has donated the food parcels to Jacob Zuma who's currently hosting number of visitors in his home.the number of visitors are reported to be increasing every day.
Dudu Myeni,who at some point claimed that she's bankrupt and couldn't afford the flight from kwazulu natal to Pretoria when summoned by the Zondo commision of inquiry,has today afforded a costly donation to Jacob Zuma.
It's quite amazing how the politicians,especially those who used to serve in some ministerial positions while Zuma was a president are responding and supporting Zuma.
Could this be the other sign of the factionalism in the African National Congress?
Are the ANC members visiting Jacob Zuma sabotaging and backbiting the current president of the Anc and south africa?
Content created and supplied by: Frantiquehub (via Opera News )