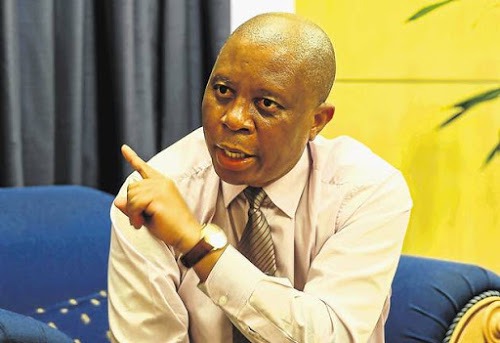 The President of Action for South Africa Herman Mashaba has made remarks that could hurt his party in the upcoming elections. He said the beauty of living in a Constitutional democratic dispensation is that citizens have a right to vote for a political party of their choice.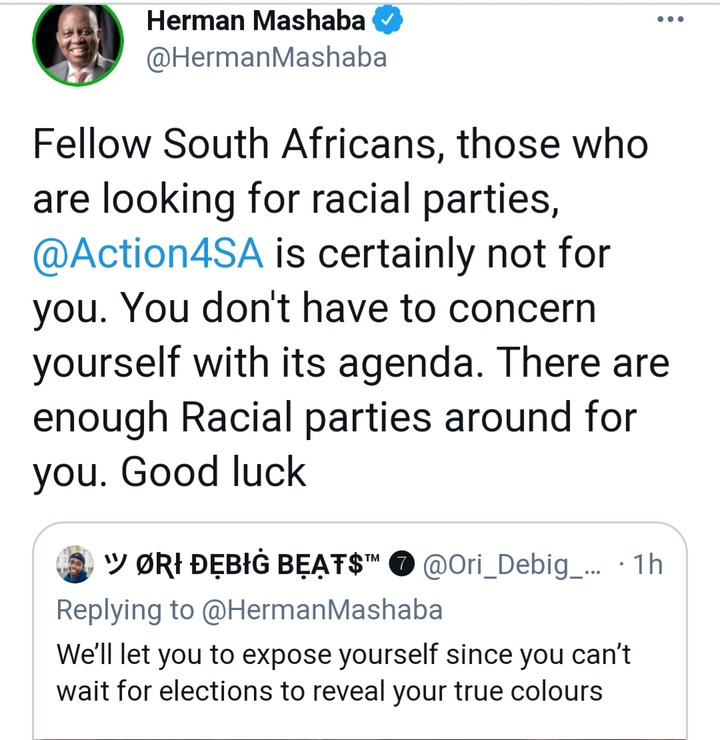 But Mashaba was hurt by one of the response from Twitter user. The user said: "We'll let you to expose yourself since you can't wait for elections to reveal your true colours."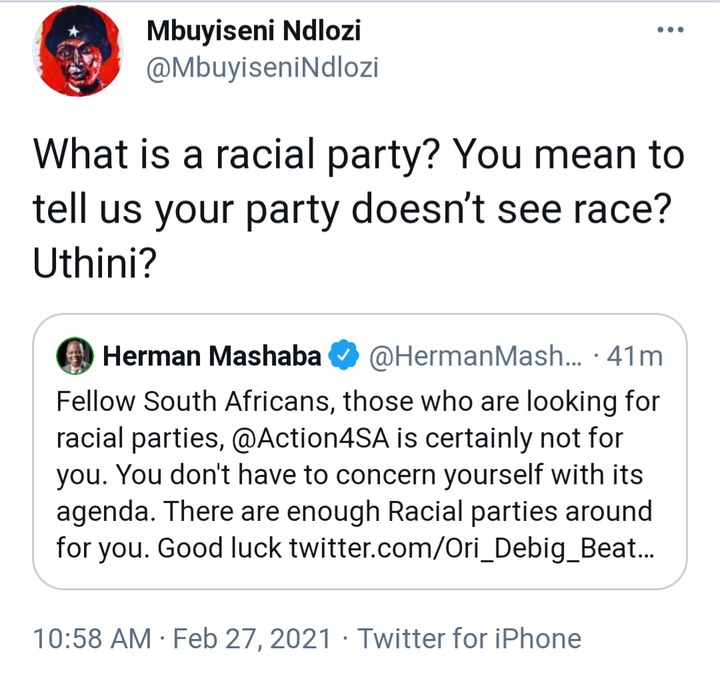 After this comment, Mashaba was flabbergasted and loses cool. He said: "Fellow South Africans, those who are looking for racial parties, Action4SA is certainly not for you. You don't have to concern yourself with its agenda. There are enough Racial parties around for you. Good luck."
Mashaba also landed in trouble with the Economic Freedom Fighters member Mbuyiseni Ndlozi with his comments. Ndlozi said: "What is a racial party? You mean to tell us your party doesn't see race? Uthini?"
Source: https://mobile.twitter.com/MbuyiseniNdlozi/status/1365587091917266948
Content created and supplied by: News17 (via Opera News )