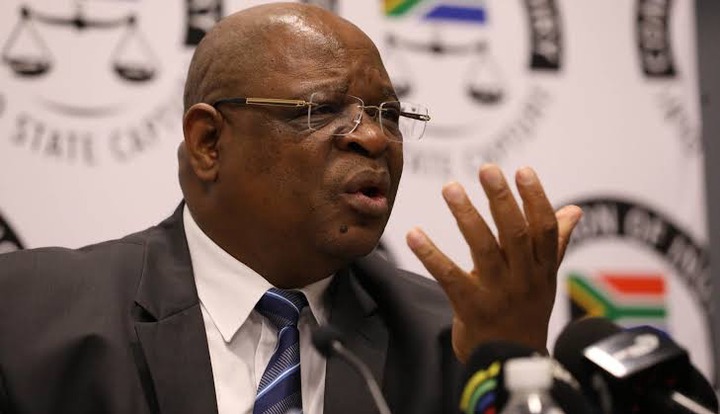 Deputy Chief Justice Raymond Zondo says the State Capture Inquiry will apply to ConCourt for an order that former President Zuma is guilty of contempt of court - and will argue that, should it make such a finding, he should be imprisoned.
This comes after the former president once again failed to appear before the State Capture Commission on Monday.
The #StateCaptureInquiry says it will make an application to the Constitutional Court to bring contempt of court proceedings against Jacob Zuma."It's a pity...& very serious," says Zondo, especially because he's a former president and took an oath of office.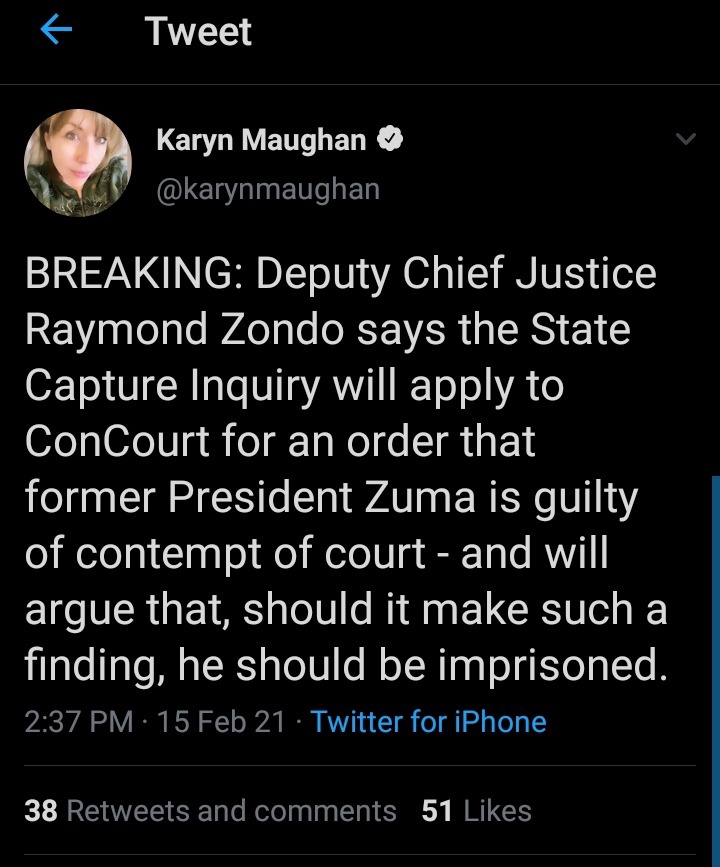 Meanwhile, the DA calls for charges to be brought against Jacob Zuma as he has refused to appear before the #StateCaptureInquiry this week.Zuma has slithered through life with no consequences for contemptible behaviour. It is time his chickens came home to roost.
DCJ Raymond Zuma was really not amused by Jacob Zuma's decision to defy the #StateCaptureInquiry. I felt some heavy emotion in his address. Very clear, stern and straightforward nonetheless!This is really bigger than we anticipated.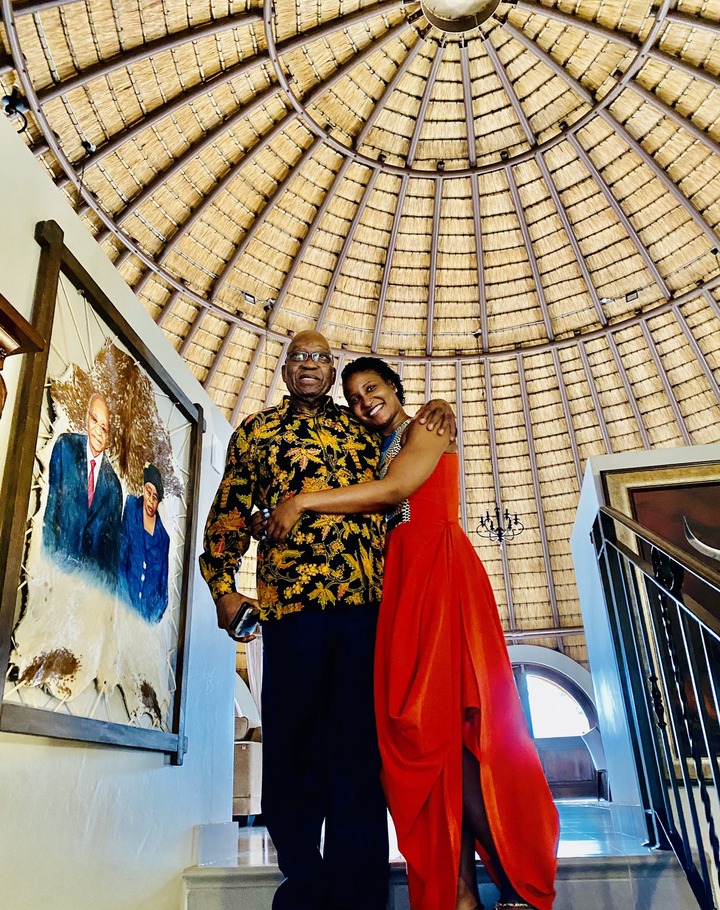 Content created and supplied by: Mmapula (via Opera News )