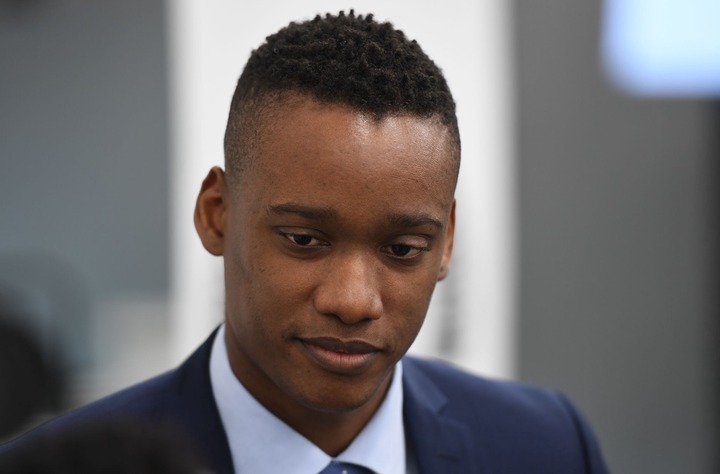 Under Zuma's government his Son became a millionaire, while majority of our youth are still living in poverty.
He became a millionaire because his father put him through good channels and gave him a good education. Why must he be judged? His father worked hard for him, you too must work hard for your kids.
But some people allege that he became wealthy on the backs of taxpayers' money, and corruption worth billions of Rands. A recipe only reserved for friends and family – think of all that misappropriation and how it could have bettered the lives of 1000's or even millions of South Africans.
If I was a president and had a son I would first of all teach him to be honourable and earn the respect of his people, as a true leader should be doing – not showing off how much money you and/or your family have. Not blatantly stealing from the poor and dish out political excuses to justify the thievery.
Many people are saying Zuma's son has ill-gotten riches because there's a difference between working hard and looting state resources. Don't confuse the two.
https://twitter.com/Amika94855371/status/1363431951252795392?s=09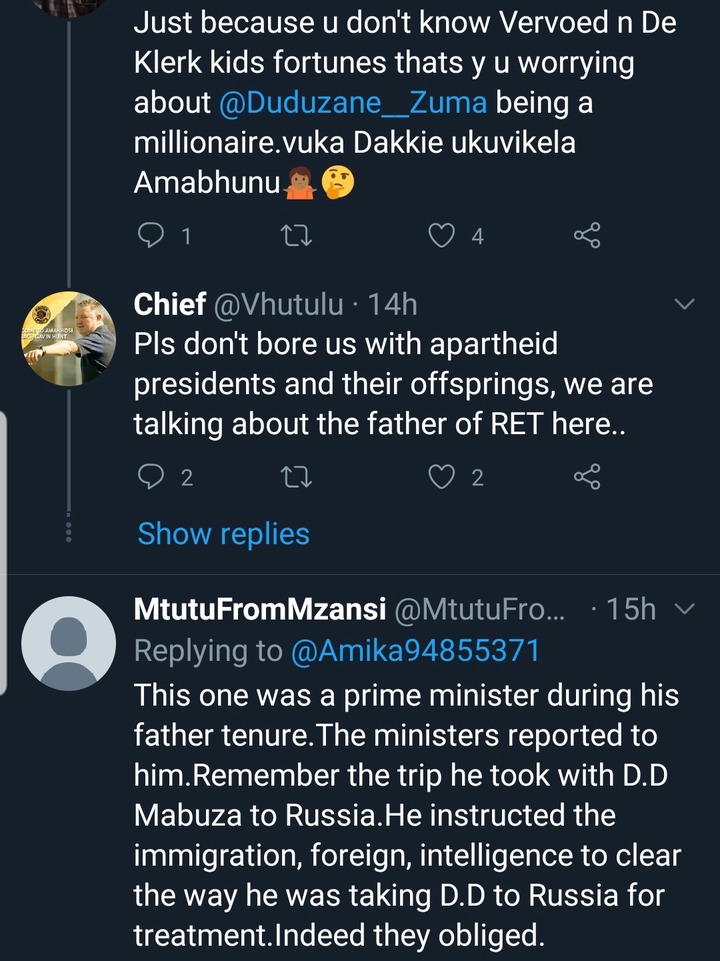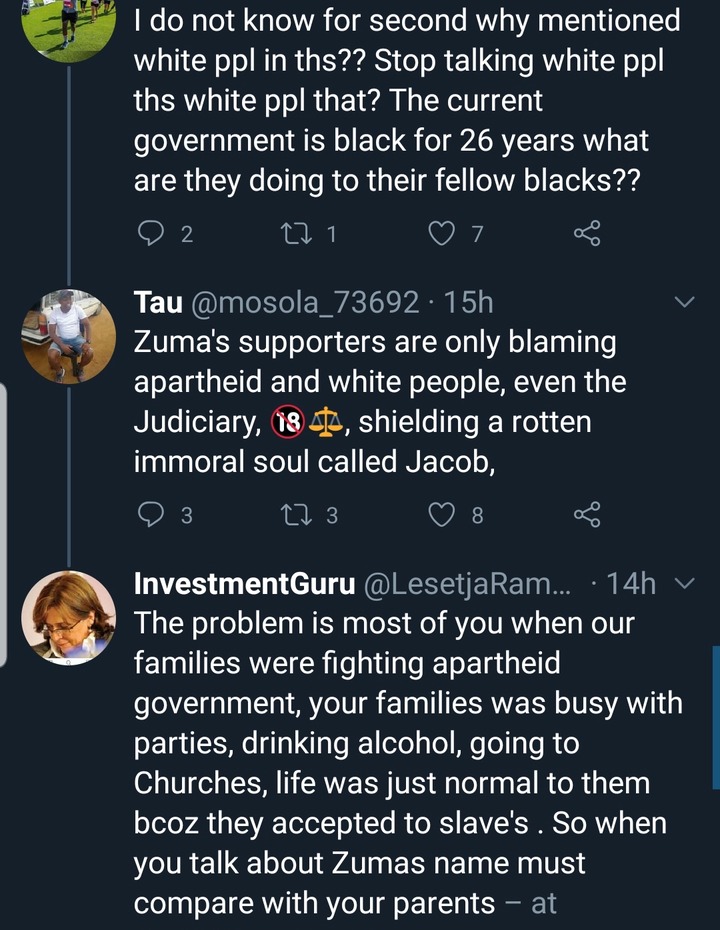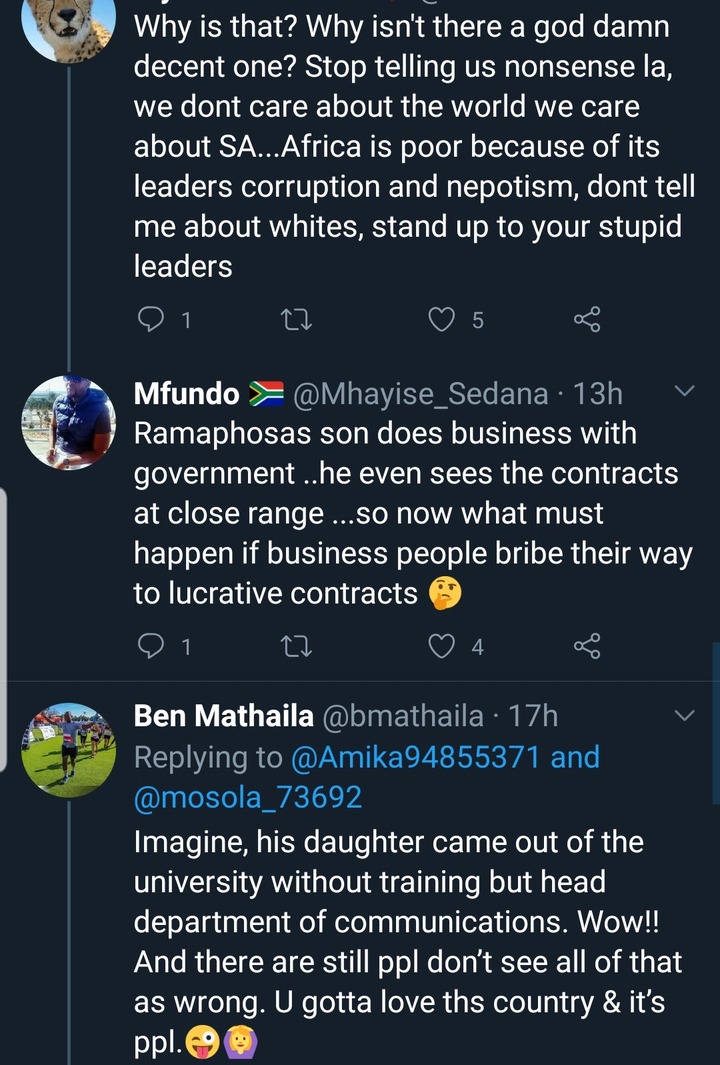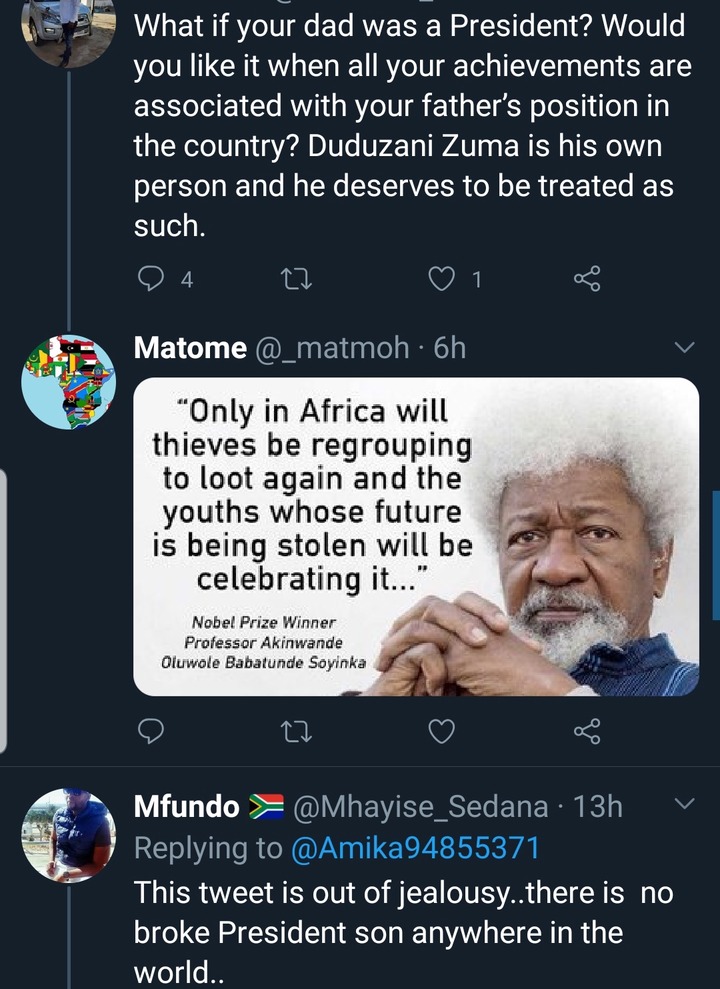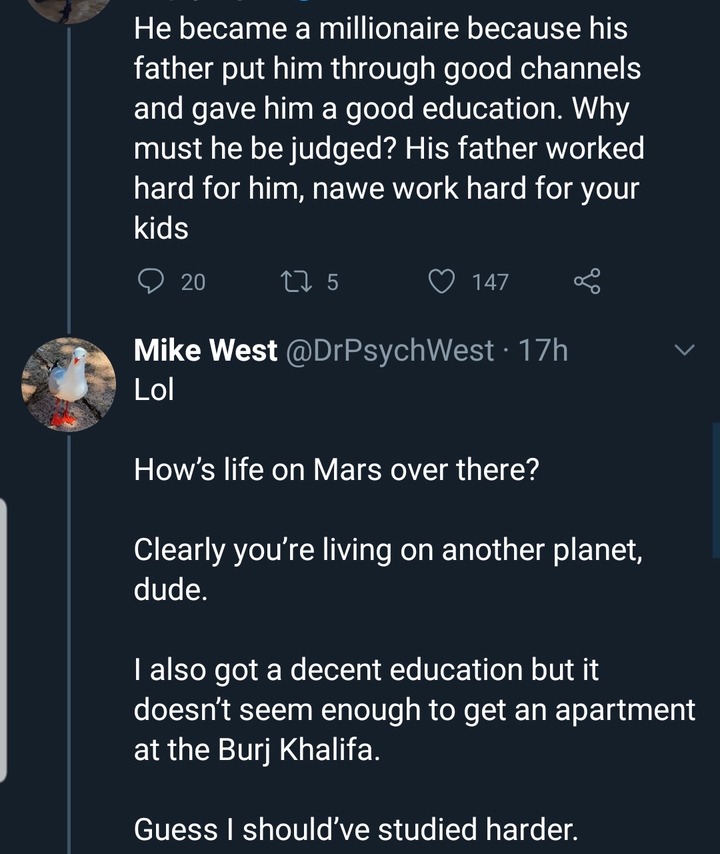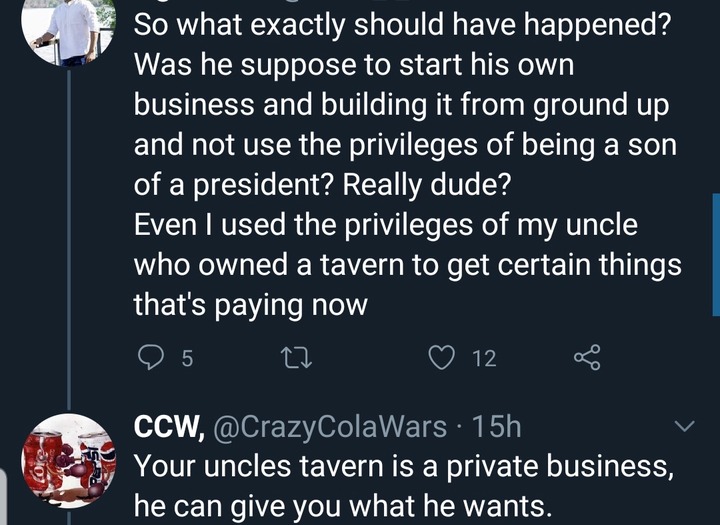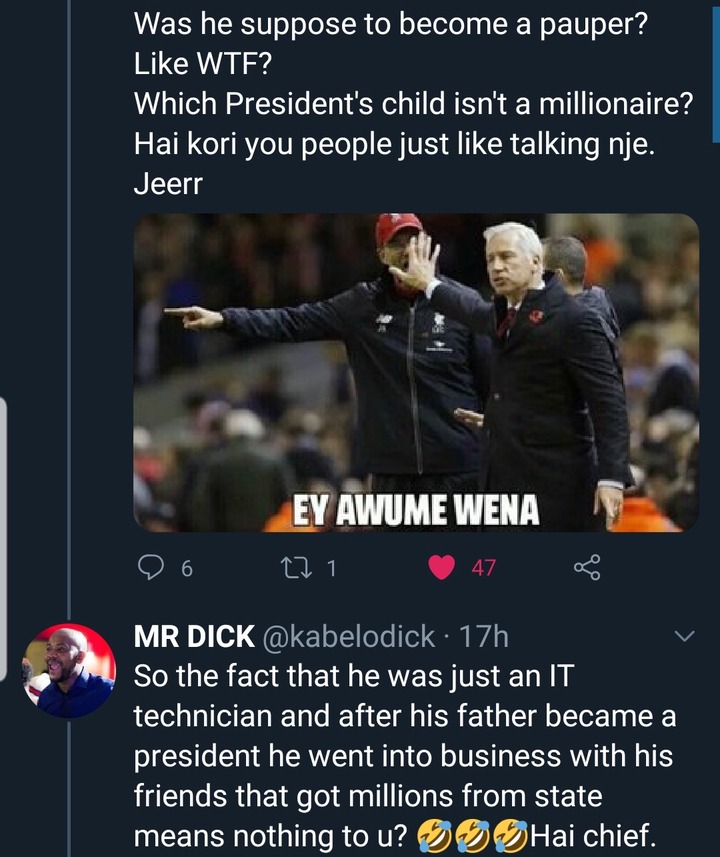 Content created and supplied by: Crime_spotter (via Opera News )