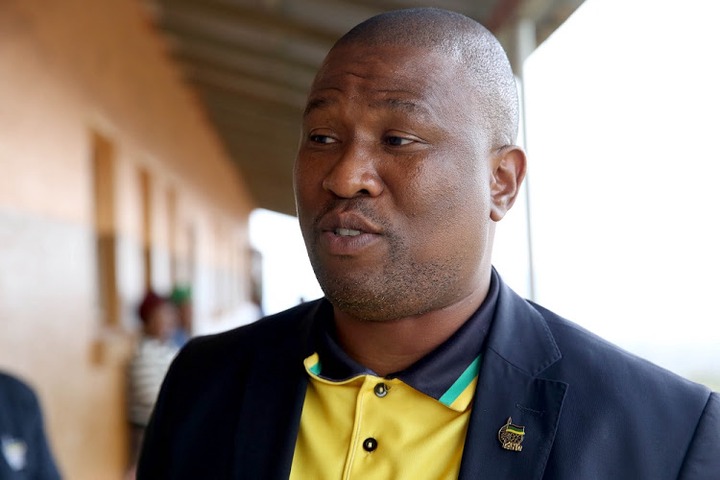 The University of Fort Hare has been in the news lately for the wrong reasons. Firstlu, the fired MEC for Health Sindiswa Gomba was accepted to study an honours degree without a junior degree. But now it has emerged that the African National Congress (ANC) top politician and Premier of the Eastern Cape Oscar Mabuyane has been accepted to study master's degree without having an honours degree.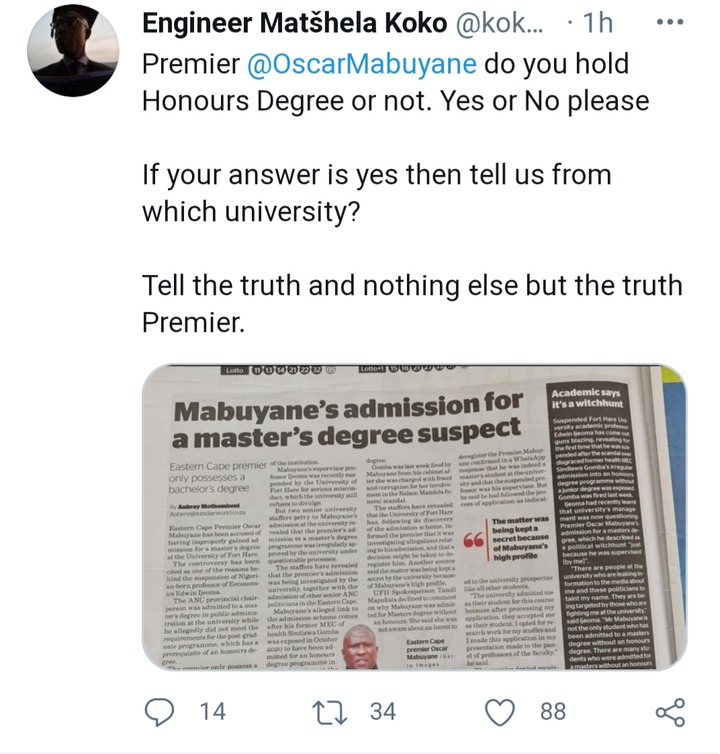 Mabuyane was accepted to study a master's degree in public administration even though he doesn't meet requirements for the postgraduate degree, which a prerequisite of an honours degree. Mabuyane only has a bachelor's degree in economics, and he is an alumni.
Mabuyane's supervisor, Professor Edwin Ijeoma, was recently suspended by the university for a serious misconduct. Some of the university staffers have revealed that Mabuyane's admission was irregularly approved. The university is also Investigating other politicians in the Eastern Cape who are studying there.
Source: https://mobile.twitter.com/koko_matshela/status/1365969233646137346
Content created and supplied by: KevinGary (via Opera News )